How do I explain the Mydoh Smart Cash Card to my kids?
For some kids, the Mydoh Smart Cash Card could be the first card they have in their name, and understanding what all the letters and numbers mean is the first step to using it. We've included an image and explanation below to help you start the conversation with your kids.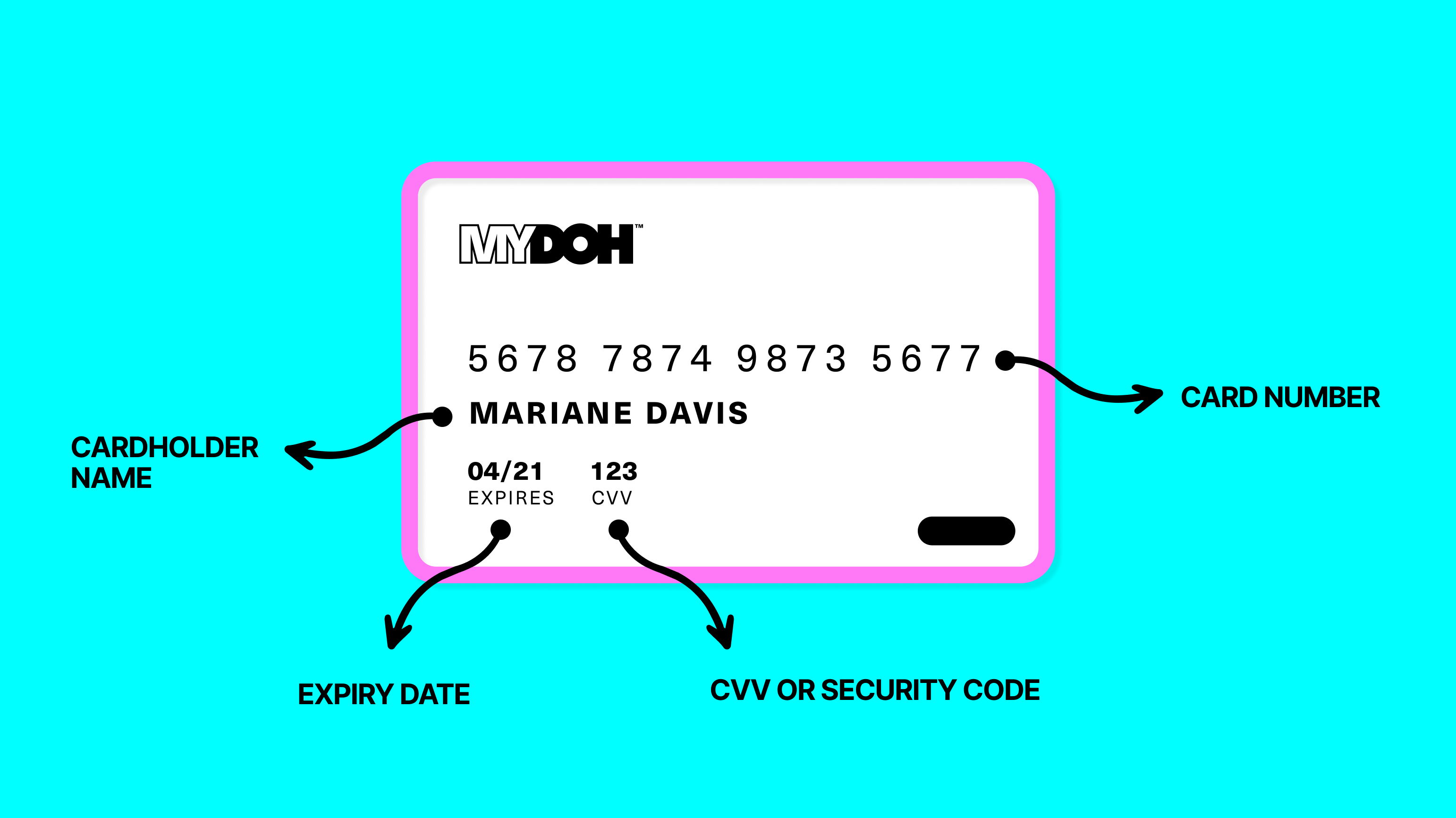 The card number is the long list of numbers above your name on the card.
The expiry date is the numbers in the format XX/XX. The expiration date tells you when your card will expire. Before your child's card expires, Mydoh will automatically reissue and update the Smart Cash Card in your child's wallet.
The CVV is your security code, which is typically needed for when you're buying something online.
Note:
The only visible personalized information on the Mydoh physical card is the cardholder's name (your child's name) and the expiry date.