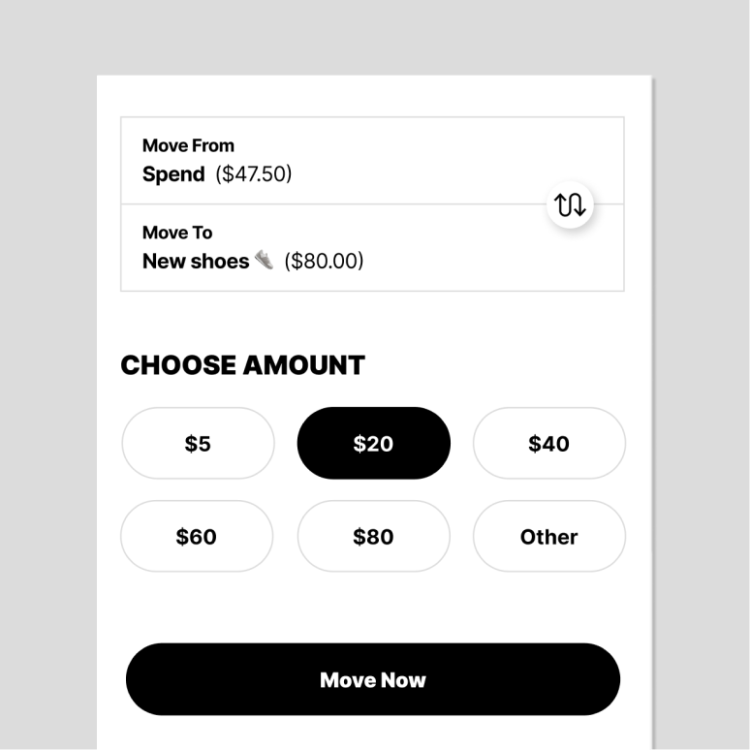 Move money. Set Goals!
Kids can save by moving money from 'Spend' into either of their savings buckets ('Goals' or 'General Savings') and they can set up to 3 goals at a time.
Kids can also move money between each savings bucket, and parents can contribute to their kids' savings goals by sending money. Whatever method is used to save, it's a win-win!