If there's one thing we know at Mydoh, it's chores. We also know a thing or two about financial literacy. While it's important kids learn how to earn and spend their money wisely, learning to give back is also a core pillar of financial literacy.  
Enter the #MydohChoreChallenge. From May 7 to June 7, 2022 Mydoh is partnering with the Canadian Mental Health Association (CMHA) to raise money and awareness for youth mental health. For every social post, Mydoh will donate $1 to the CMHA. That money will help CMHA in its mission to deliver access to mental health programs in our communities.
How to get involved in the #MydohChoreChallenge
1. Follow @mydohapp on Instagram
2. Post a picture or video of your kid(s) doing a chore with the #MydohChoreChallenge hashtag (make sure your account is public)
3. Nominate 2-3 friends
4. For each entry, Mydoh will donate $1 to CMHA
How does mental illness impact youth?
The impacts of the pandemic on Canadian youth continues to be more negative than positive, with social life and mental health being the most negatively impacted. When it comes to mental illness, youth is a critical period. According to the CMHA, most people living with a mental illness see their symptoms begin before age 18.
Did you know?
Mental illness indirectly affects all Canadians at some time either through their own experience, or that of a family member, friend or colleague
In any given year, 1 in 5 people in Canada will personally experience a mental health problem or illness
Approximately 20 per cent of Canadian youth are affected by a mental illness or disorder
There was a 61 per cent increase in emergency room visits for mental health disorders among youth, over a 10 year period from 2008 to 2019
In Canada, only 1 out of 5 children receive appropriate mental health services
A 2022 RBC Youth Attitudes Study, shows:
About one in four youth feel "stressed out," "isolated", and "anxious"
90 per cent feel less positive about their mental health and personal financial situation
Only 21 per cent strongly agree that they have someone to turn to if they need help
Young Canadians identifying as LGBTQ2S+ and having a disability are more likely to rate various aspects of their lives as "poor" or "terrible"
Money is also a prominent area of concern for Canadian youth, with only 25 per cent saying they feel positively about money
To succeed in life, kids need basic life skills—like knowing not to add red socks in with their whites, or how to cook more than instant noodles. Learning to give to others—whether that is money, time, or actions—is just as valuable. The #MydohChoreChallenge is one small way that kids and teens can make a difference while tackling a few chores around the home.
 Download the Mydoh app to help your kids and teens gain experience managing their money. 
This article offers general information only and is not intended as legal, financial or other professional advice. A professional advisor should be consulted regarding your specific situation. While the information presented is believed to be factual and current, its accuracy is not guaranteed and it should not be regarded as a complete analysis of the subjects discussed. All expressions of opinion reflect the judgment of the author(s) as of the date of publication and are subject to change. No endorsement of any third parties or their advice, opinions, information, products or services is expressly given or implied by Royal Bank of Canada or its affiliates.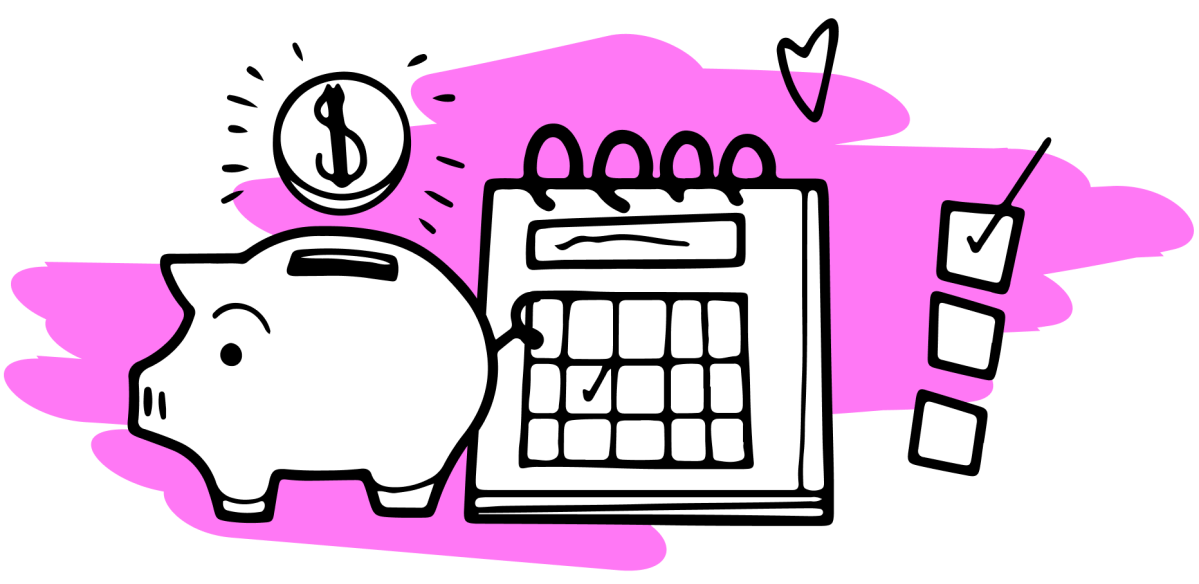 Teach Your Kids How To Earn, Spend & Save Money
with the Mydoh App & Smart Cash Card.
After the trial, Mydoh is just
$2.99 per month