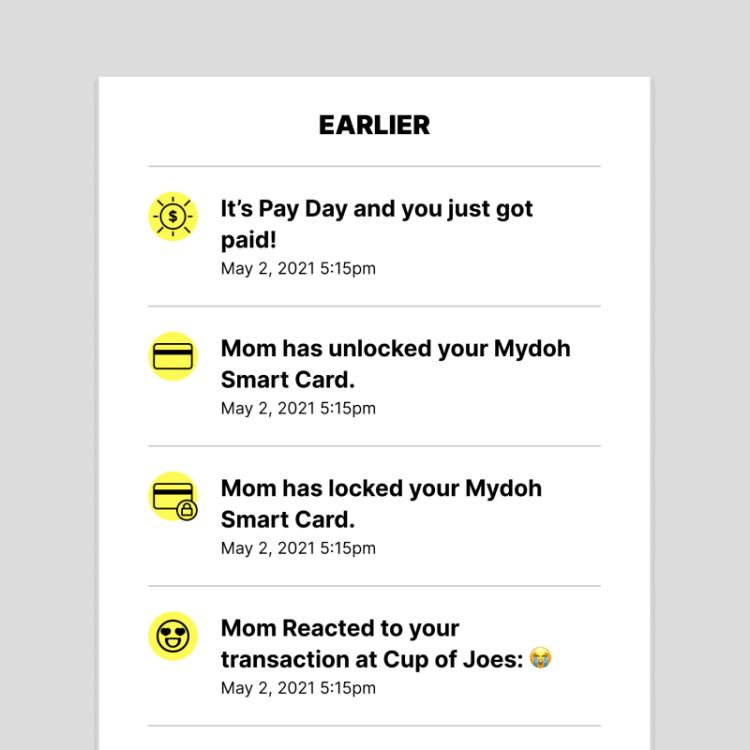 Staying on top of tasks
You can see how your kids are doing with their tasks, if they're on track or if they need a little nudge.
Your kids can view all their tasks, mark the ones they've done as completed, and see how much they can earn. This helps kids plan ahead and budget for the future – even if that's just next week.