Are your pet-obsessed kids constantly asking "how much is a dog?" or "how much is a puppy?" You're not alone. Last year, more than half of Canadian households reported owning at least one dog or cat. Canadian families love their pet members, and while the joy they bring may be priceless, being a pet parent does come with a price tag.
Pets cost money upfront, even when they are rescued or adopted, and their ongoing needs go beyond ear scratches and belly rubs. They also need love and care in the form of nutritious food, regular grooming, veterinary bills, and more. According to Rover.com, pet costs have increased by 12 per cent since 2022.
Luckily, there are ways the entire family can come together to help cut down the costs of owning a pet. And, being aware of cat and dog prices and other potential pet costs can help you save now and avoid surprises later on. Here's how to budget for your pet.
How much does a dog cost in Canada?
The 2022 Cost of Care report by the Ontario Veterinary Medical Association (OMVA) shows that it can cost $5,000 for the first year of getting a puppy. Some of these expenses for a dog include:
Total veterinarian bills: Around $2,000 for the first year with a puppy and $1,489 a year after
Veterinary exams with vaccines: $548
Neuter/spay $871/$958
Microchip dog cost: $115
Deworming medication: $77
Pet food: $1,017
Collar and leash: $50
Bed: $70
Crate: $160
Obedience classes: $500
How much does a puppy cost compared to an adult dog? The report also found that the adult dog price is a little more affordable at $3,999 a year, with some of those costs including:
Dental cleaning: $743
Veterinary wellness profile and bloodwork: $151
Remember, there can also be surprise costs, like potty training pads and stain odor removers. Dogs also need to be groomed regularly—roughly every four to six weeks. The cost of a standard bath and brush will cost around $45.
How much does a cat cost in Canada?
Owning a kitten or a cat has similar upfront and annual costs, although cats are on average a bit more affordable, costing between $3,378 to $3,538 for a kitten and $2,796 a year for an adult cat.
Some common kitten costs include:
Total veterinarian bills: $1,700 for the first year
Veterinary exams with vaccines: $548
Spay/neuter: $673/$833
Microchip: $115
Deworming medication: $77
Pet food: $552
Collar: $20
Bed: $50
Scratch post: $40
Litter and litter box: $275
Licence: $15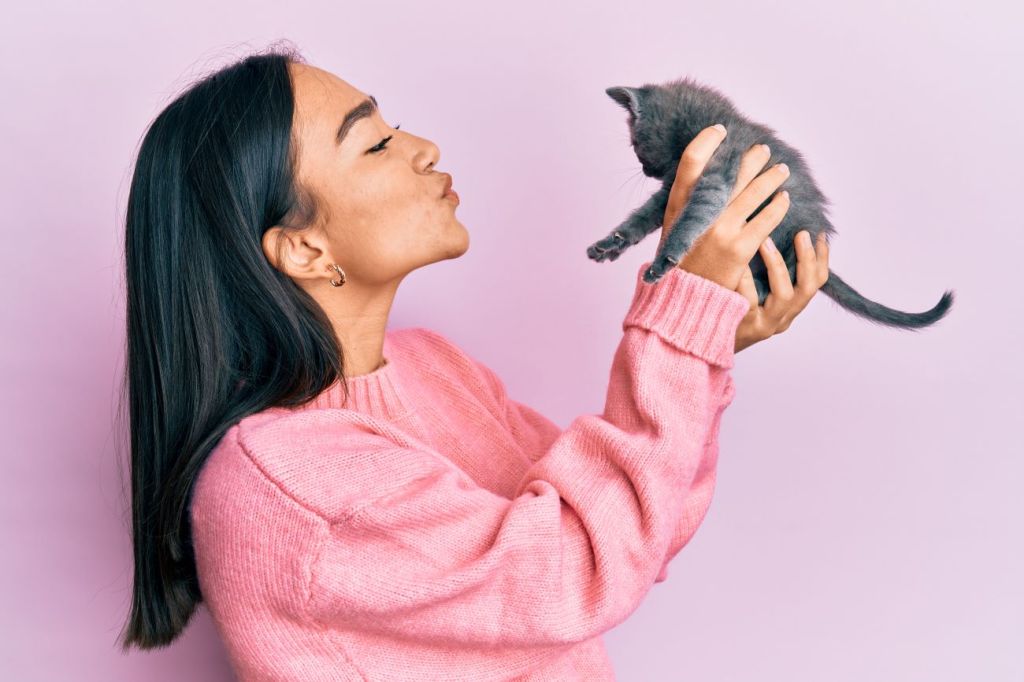 There are other continuing annual costs for adult cats, including:
Dental cleaning: $743
Vet bills: $1,287
Veterinary wellness profile and bloodwork: $151
Litter: $215
How much does a small animal cost in Canada?
According to the Chartered Professional Accountants Canada (CPA), small pets like rabbits, fish and birds also have costs that can add up each year. For example:
Rabbits can cost $3 a day (which is over $1,000 a year).
For fish, like the popular Betta fish pet, upfront costs like aquarium tanks and filtration can run $200, and food costs can be up to $600 a year.
Hamsters and gerbils can need $215 in supplies upfront, then $180 a year to cover the cost of litter, food, and bedding inside the cage.
Birds can cost $350 upfront, then $220 each year in food and supplies after.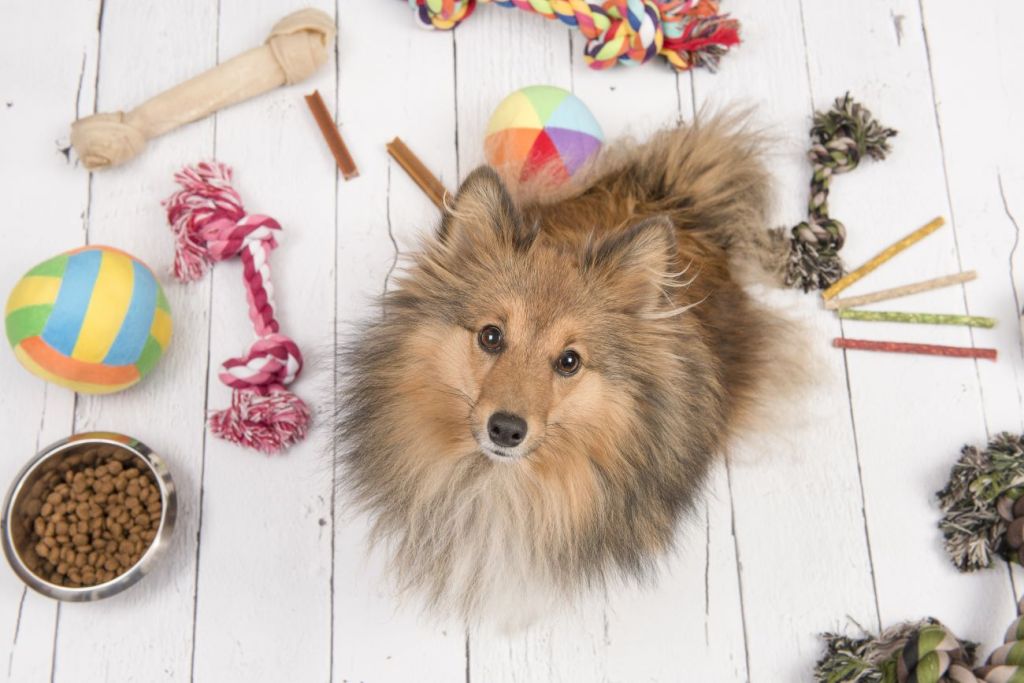 9 ways to save money on your family pet
Luckily, with some proactive planning and creativity, there are ways your family can save money and on the costs of owning a pet.
1. Adopt a pet
Buying a pet from a breeder usually costs more, but adopting a pet from a reputable shelter, or rescuing one from a family that can no longer care for them, is a way to save money. Plus, your pet may already have vaccines or be spayed or neutered. Organizations like local SPCA and Humane Societies can be found across Canadian provinces, and regularly feature their dogs, cats and other animals for adoption on their websites. Canadian Guide Dogs for the Blind also has a program that allows you to adopt a dog that is in need of a "career change" and looking for a new forever home.
2. Buy food in bulk
Just as there can be benefits to buying human goods in bulk, buying pet food in bulk can also help you cut down on costs. Buying in bulk means less packaging, less gas to get to and from the store, or fewer delivery fees. Using a measuring cup to dish out food can help you ration food and know how much your pet is eating.
3. Maintain health care
Pets, like people, need preventative care to stay healthy. Investing in vaccinations and tick medications could spare you from more expensive vet bills down the line. The same goes for their teeth. Dental check-ups, teeth brushing and dental sticks can help keep your pet's teeth in good health and avoid big bills later.
4. Compare cost pet insurance
Pet insurance in Canada can cost between $70 to $105 a month, but prices may be less or more expensive depending on your insurance provider, your plan coverage, the deductible you choose, and your pet's health. Insurance can help cover costs from accidents (like if they get hit by a car), illness, and dental. Some offer flat fees for preventative care like vaccines, and even cover services like acupuncture. Pet insurance can also help cover the costs of ongoing medical needs, like medications and exams, which can add up quickly. Shop around and compare pet insurance in Canada, to find the cheapest pet insurance plan that work for you.
5. Save money on expensive toys and accessories
Does your dog really need a wardrobe full of sweaters or the latest designer dog harness? Unless looking good is part of your pup's brand, you can find pet toys and accessories within your budget at local pet or department stores and online. Or, if your pet really must have the latest knit cardigan, keep an eye out for sales.
6. Make your own pet toys and accessories
Making your own toys and accessories is not just a great way to save, it can be a fun family activity. There are plenty of online tutorials and videos that can help crafty kids make their own cat toys, tug and chew toys, cat towers, and even knit tiny puppy sweaters. Not only does this save money, but it also helps save the environment.
7. Save on pet sitting and walking
The cost of caring for pets when you're at work or out of town can add up quickly. According to Bark.com, hiring a dog walker can cost between $10-$35 per walk and boarding pets at kennels can be costly. See if you can buddy up with other dog owners and take turns walking your dogs. Have teens check in on your cat or rabbit while you're on vacation or pay them to walk your dog instead of more expensive doggy day care.
8. Visit dog parks
Instead of paying for a dog walker to help your pup get out its energy, take your dog to the local dog park for a run. Bring the kids and enjoy some outdoor time together. This can also be a great way for you and your family to meet your neighbours, and can help your pooch make friends, too.
9. Cut down on treats
Cutting down on how many treats you give your pet doesn't need to mean fewer rewards or love for them. Rover.com suggests training your pets with kibble instead. They'll still get all of the joy of attention for a job well done, and you'll get to save.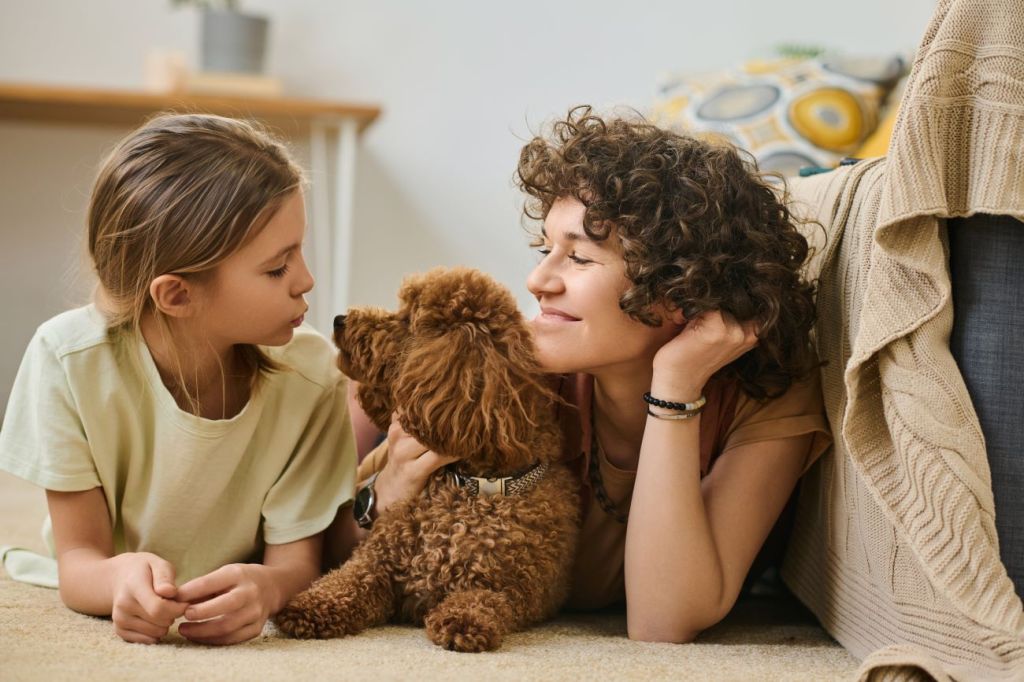 The benefits of owning a family pet
There's many benefits to owning a family pet—especially for kids and teens. The advantages of pet ownership include:
Learning responsibility
Teaching kids to respect living things
Receiving love, comfort, and affection
Engaging the entire family in finding ways to budget and care for your furry family member can be a great way to raise financially-savvy kids, and spend time together. While life with pets is full of surprises, preparing for some of the common costs can help you prepare for them.
Download Mydoh and help build the foundation of financial literacy for your kids and teenagers.
This article offers general information only and is not intended as legal, financial or other professional advice. A professional advisor should be consulted regarding your specific situation. While the information presented is believed to be factual and current, its accuracy is not guaranteed and it should not be regarded as a complete analysis of the subjects discussed. All expressions of opinion reflect the judgment of the author(s) as of the date of publication and are subject to change. No endorsement of any third parties or their advice, opinions, information, products or services is expressly given or implied by Royal Bank of Canada or its affiliates.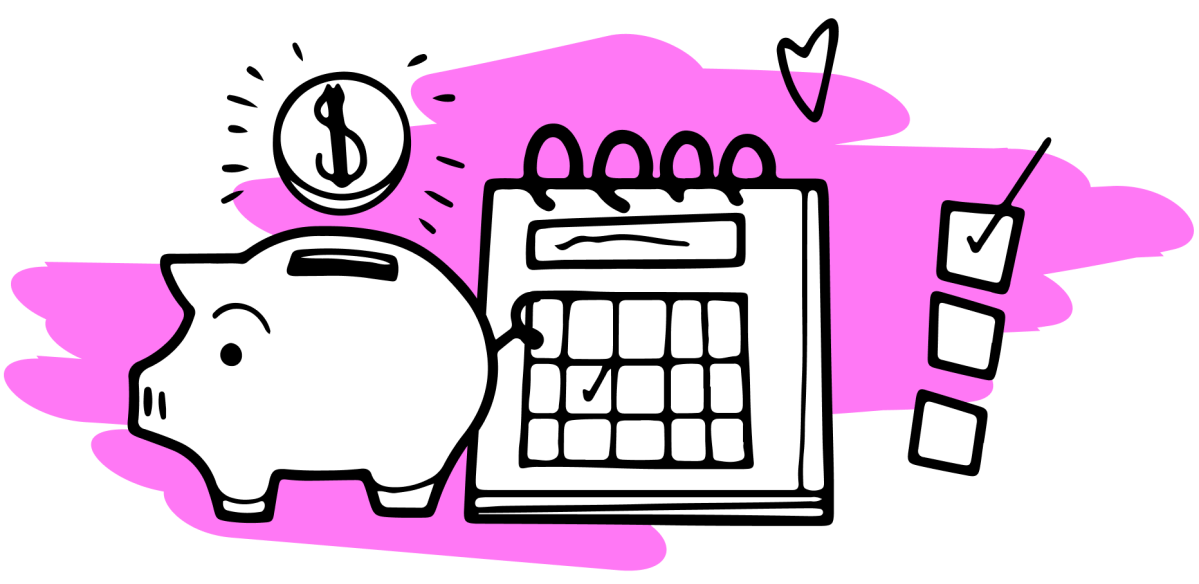 Teach Your Kids How To Earn, Spend & Save Money
with the Mydoh App & Smart Cash Card.
After the trial, Mydoh is just
$2.99 per month