With summer comes warm weather, beach days, the ice cream truck's familiar tune—and seasonal home maintenance (ugh!). Summer chores can be a pain, but they're also the perfect opportunity to teach your kids about responsibility and the value of money while they take a break from school. Paying kids and teens to help out at home, in the garden, or at the family cottage fosters financial independence and leaves them with a lasting sense of accomplishment. So, what are you waiting for? Pour yourself a big ol' glass and get delegating!
Indoor summer chores for kids and teens
It may be gorgeous outside, but there's still plenty to do inside the house. Take advantage of kids' and teens' extra free time during summer break to finally clear out the clutter in the attic or round up old toys and household items for a garage sale. Summer is also the perfect season to organize closets, mudrooms, and dens before everyone returns to school and work come fall. If you're embarking on any trips, involve your kids and teens when it comes to budgeting, planning, and packing. These indoor summer chores won't just save you time—they'll help kids and teens feel like productive team players while earning an extra buck!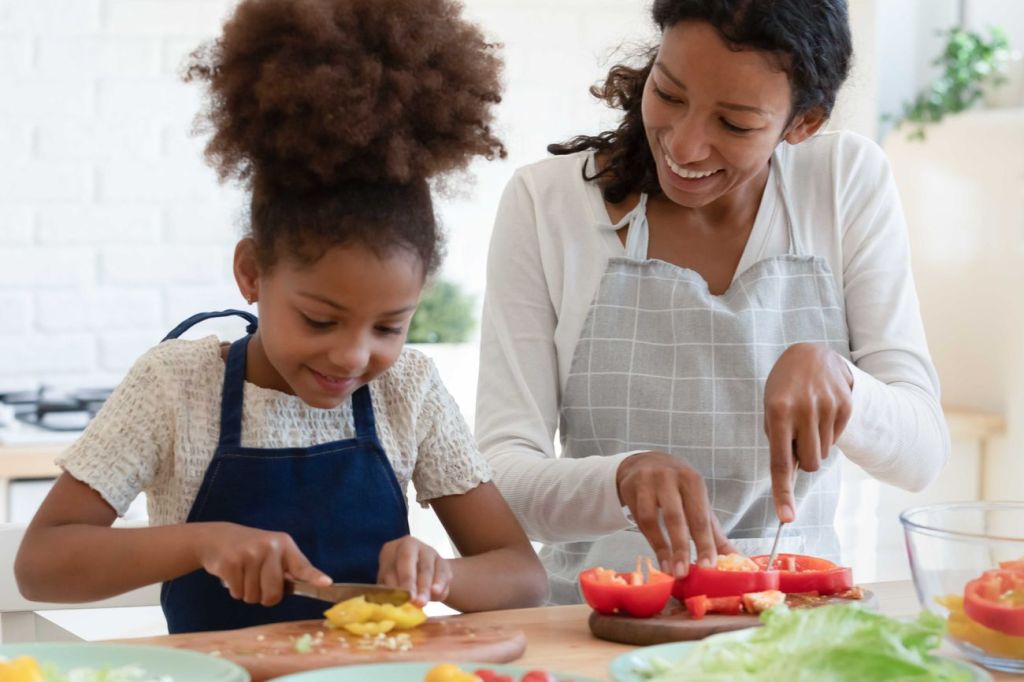 Indoor chores
Tidy up gardening or storage sheds
Wipe down patio and sliding doors
Sort and price items for a garage sale
Help plan and budget a summer vacation or weekend getaway
Create a packing list and pack for trips
Help open/close the cottage
Pick their own clothes for camp
Plan and pack a family picnic
Organize and clean sports equipment
Write thank you cards if you stayed at a friend or family member's cottage
Organize closets or shoes
Outdoor summer chores for kids and teens
There's no better season to spruce up your lawn and garden, and the good news is kids and teens of all ages can lend a helping hand. From spotting stray rocks and insects to weeding, planting, and mowing, there's no shortage of ways for kids and teens to help out while soaking up those summer rays. To keep them motivated, assign outdoor chores that align with their interests. Does your child love flowers? Teach them how to plant and care for the ones in your front yard. Is your teen an animal lover? Work together to construct a bird feeder or backyard pond complete with fish to feed. The best chores aren't just busy work; they're opportunities to learn something new.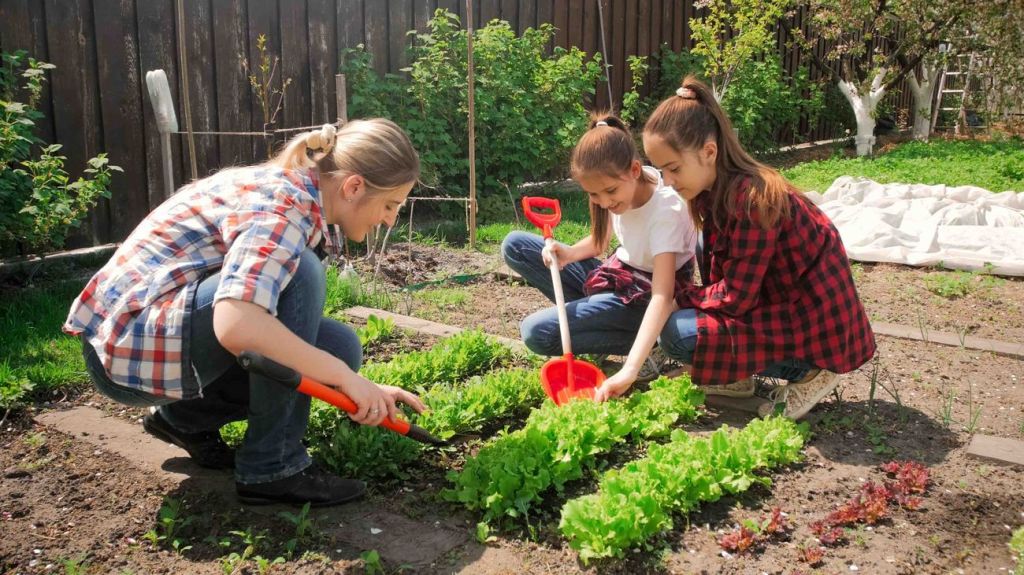 Outdoor chores
Remove rocks and debris from the lawn
Check for slugs or insects in plants
Help plant and maintain a vegetable or herb garden
Pick ripe vegetables or herbs
Take out trash/recycling/compost bins
Wash/wipe down the dog(s) after walks
Spot and pick up pet waste
Look for loose screws on outdoor play equipment
Help find tools while an adult sets up new play equipment or patio furniture
Cook easy items like hamburgers or hot dogs on the barbecue
Fill bird feeders and baths
Tidy up outdoor games and toys
Help construct a backyard pond
Looking for more seasonal chores for kids and teenagers? Read more about winter jobs for kids and spring chores for kids
Use Mydoh to set up and pay kids for summer chores
Mydoh's Earn feature is an easy and fun alternative to traditional chore charts for kids old enough to use their own devices. You can use the Mydoh app to set predefined tasks, create custom chores, and choose how much to pay them for jobs completed on time. As your kids complete tasks, they simply mark them as "done" in the app, making their progress a breeze to track.
Mydoh automatically transfers funds from parents' accounts to kids' accounts for completed jobs on "Pay Day," which is every Saturday. This helps to teach kids and teens what it's like to earn their own money, value a dollar, and start thinking about financial literacy.
If your kids aren't old enough to use their own device, it's still good to get them organized with a physical chore chart.
Summer chores can help kids master important life skills like personal responsibility, teamwork, and what it takes to run a household. With the help of Mydoh, they can also learn important money skills. Find out more about how you can use Mydoh as a way to help your kids learn, earn, and save.
Download Mydoh today to learn more.
‍
This article offers general information only and is not intended as legal, financial or other professional advice. A professional advisor should be consulted regarding your specific situation. While the information presented is believed to be factual and current, its accuracy is not guaranteed and it should not be regarded as a complete analysis of the subjects discussed. All expressions of opinion reflect the judgment of the author(s) as of the date of publication and are subject to change. No endorsement of any third parties or their advice, opinions, information, products or services is expressly given or implied by Royal Bank of Canada or its affiliates.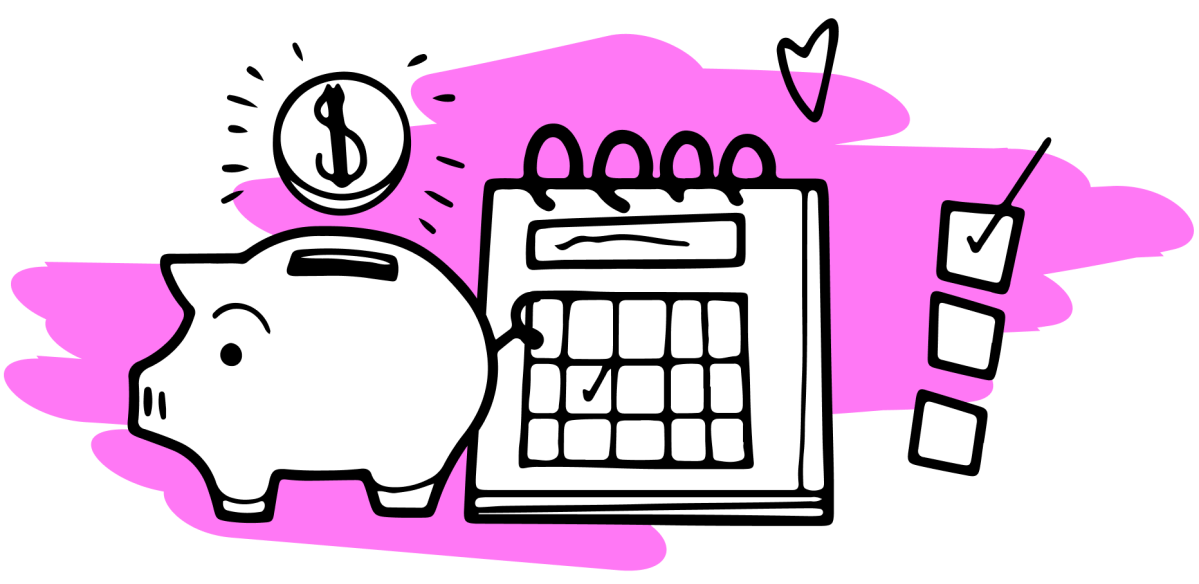 Teach Your Kids How To Earn, Spend & Save Money
with the Mydoh App & Smart Cash Card.
After the trial, Mydoh is just
$2.99 per month