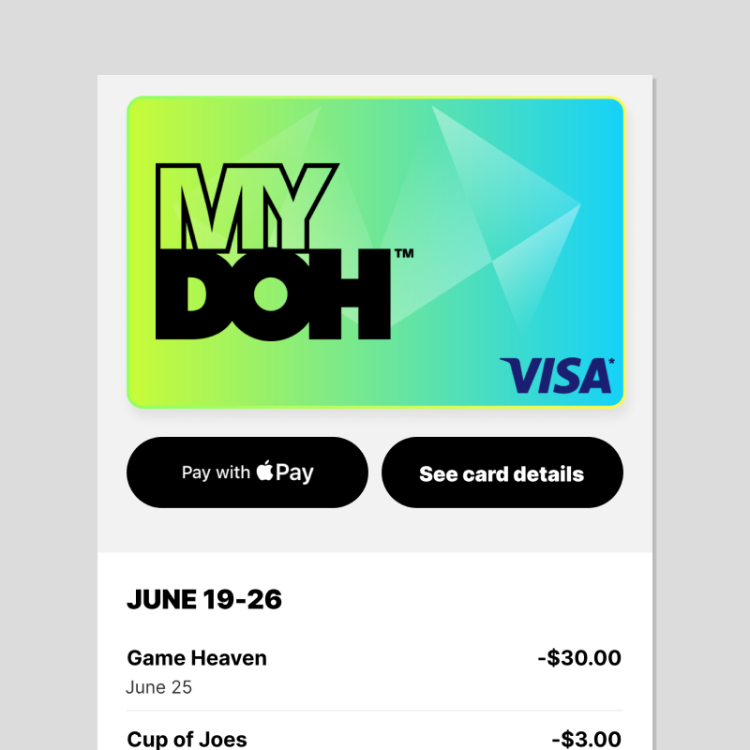 Independence builds confidence
It's important for kids to start making purchase decisions for themselves. They gain a better understanding of the true value of money and learn to take responsibility for their own.
With the Mydoh Smart Cash Card, your kids can gain confidence and start developing a healthy relationship with money.