Free eBook:
The Parents' Guide to Getting Your Kids to Do Chores
Rhetorical question: want your kids and teens to take on household chores? Download our free eBook for tips and strategies to motivate kids to do their chores, as well as a list of age-appropriate chores.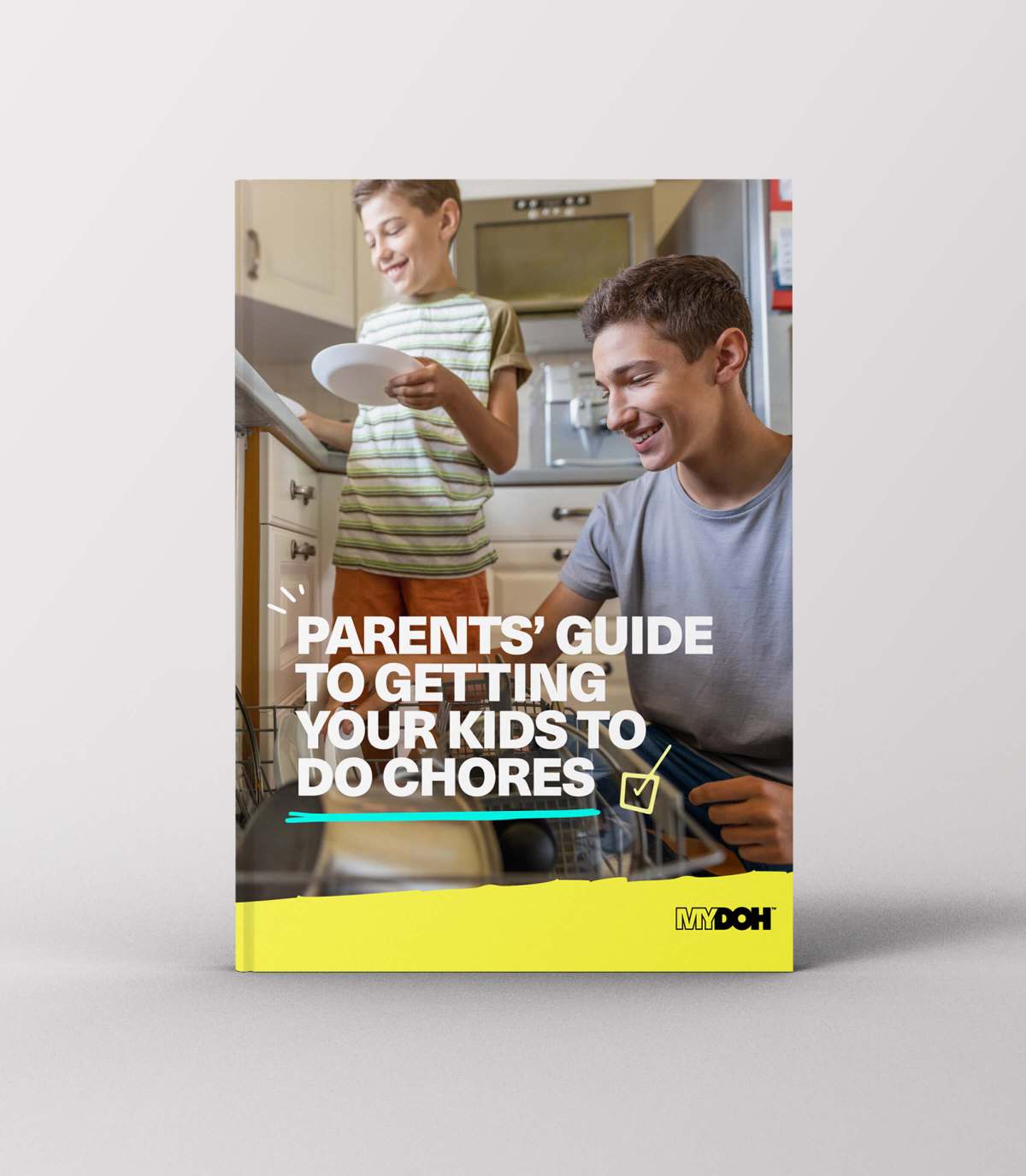 Download this free eBook to learn about: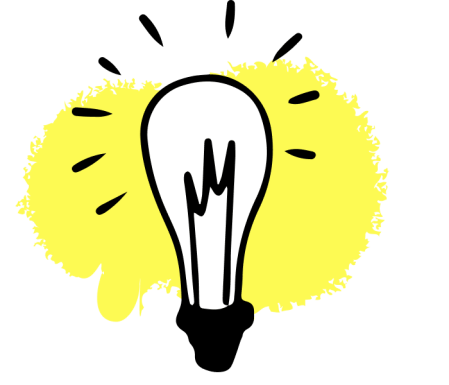 How to motivate your kids to do chores
Do your kids procrastinate when it comes to doing chores? Or to rephrase: are your kids kids? Learn strategies you can use to crank up the gettin-it-done in your house.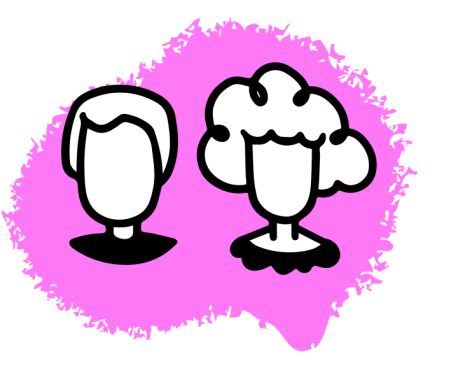 How chores are good for parents too
Sharing the workload and a more harmonious family life are just two reasons why chores benefit parents too. We had you at "sharing the workload," didn't we.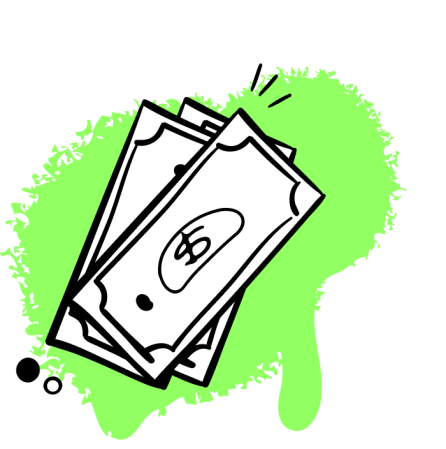 Should you pay your kids an allowance to do chores?
It's a question as old as time. And if you're on the fence about the allowance debate, we share some pros and cons to consider.
What's Inside
Here's a sneak peek inside the guide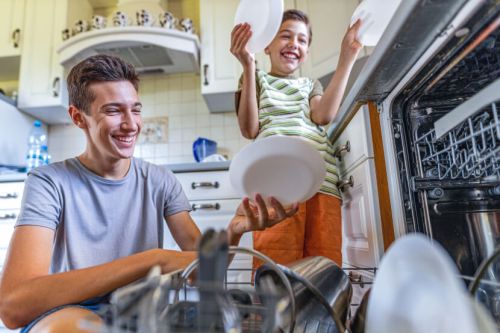 Chapter 1
The benefit of doing chores
Studies show chores have a positive impact on kids now and in the future. Discover how chores can benefit kids and teens and the skills they'll learn in the process!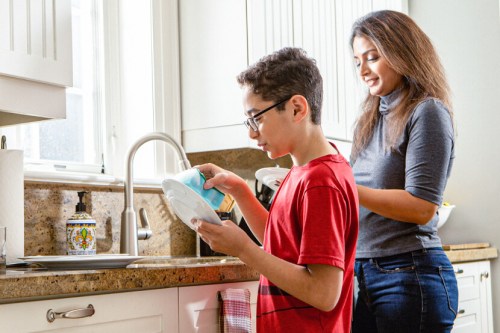 Chapter 2
Skills chores can teach kids
Chores like walking the dog or preparing dinner can teach kids valuable soft and practical skills that will help them in their life and future career.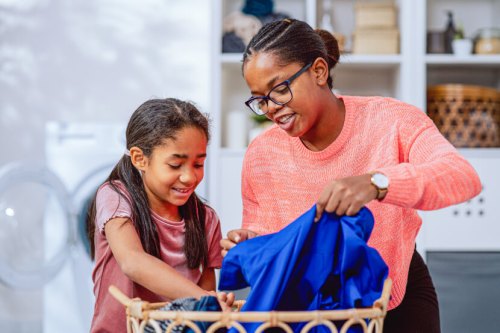 Chapter 3
How to motivate your kids to do chores
Do your kids procrastinate when it comes to doing chores? Learn strategies you can use to motivate them.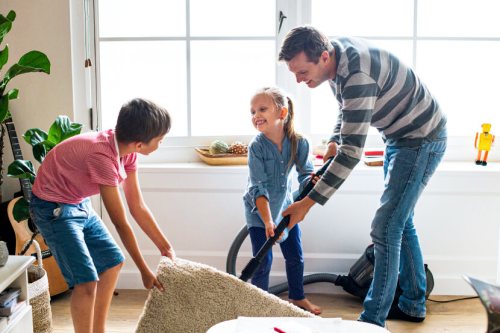 Chapter 4
How to determine age-appropriate chores
Can a four-year-old pick up their toys? Is your teen capable of cooking dinner for the family? Whether your child is six or 16, we list a selection of chores for every age group.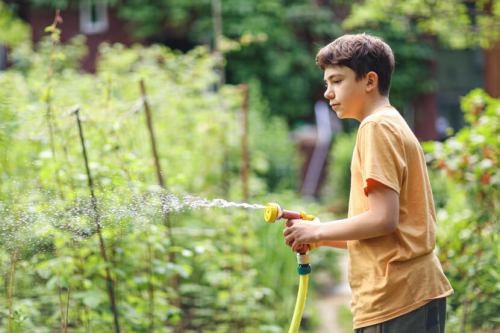 Chapter 5
Seasonal chores for kids and teens
As the seasons change, so can your kids' household responsibilities. Winter, spring, or fall; seasonal chores help teach kids skills that will come in handy when they live on their own.

"Chores give your kids the opportunity to build life skills that can lead to success well into adulthood. They'll thank you in 20 years!"
The Parents' Guide to Getting
Your Kids to Do Chores
FAQ
Assigning chores to kids is usually the easy part—getting kids to do the work can be more of a challenge. Parents can encourage their kids to do household chores by making chores a non-negotiable part of being a family, drafting a chore agreement, or printing off a chore chart to help kids manage their responsibilities. Praising kids for a job well done as well as tying an allowance to chores can also encourage them to help out around the home.
Like so many aspects of parenting, paying kids to do chores has no right or wrong answer. Part of being in a family is pitching in, so an allowance may blur those lines. Money isn't the only value that can be exchanged for chores. Parents can exchange more screen time, a trip to the ice cream shop, or a family movie night for chores completed. The idea is to brainstorm something that has value to your child (like more independence or more of your time) instead of paying money.
You can lead a horse to water, but you can't make it drink (or tidy its room!) One thing parents can do when kids won't do chores is embrace natural consequences. If chores are tied to an allowance, then the natural consequence of not doing chores is not getting paid. Or if your teen is responsible for laundry, the natural consequences of skipping out on that chore is not having any clean clothes to wear.
There's no hard and fast rules for how many chores your child should have each day. One way parents can determine the number of chores is by the amount of time it takes. For young kids, who can only manage five or 10 minutes a day, that could mean only one chore (such as picking up their toys). Older kids and teens should be able to handle more chores spread out during the day, depending on their other commitments like school work, part-time work, or extra-curricular activities.