Following the Ontario Government's COVID-19 (Coronavirus) announcement, kids and teens in Ontario will switch to online learning starting January 5, 2022 for at least two weeks. However, Ontario isn't the only province to announce the return of online learning because of the spread of Omicron. The province joins Quebec, New Brunswick, and Newfoundland and Labrador, while other provinces have extended the winter break for students. 
With millions of kids and teens returning to distance learning, parents are having to pivot yet again—and could be forgiven for feeling dizzy at this point. Even if it's not your first virtual learning rodeo, here are some tips to help support your kids' online learning.
How parents can help their kids with online learning
"Kids thrive on structure and schedules," says Mardi Ennis-Gregory, a family service coordinator based in Toronto, ON. "Especially after the winter break, it is hard to transition back to school." Here a few ways that parents can help set kids up for success:
1. Develop a schedule
At this point in the pandemic, most families have probably shifted to online learning. However, Ennis-Gregory says it's still a good idea to sit down with your kids or teens and develop or revise a schedule together. Consider some of the following points:
What time do your kids need to wake up for online learning?
What are the morning expectations, such as getting dressed, brushing teeth, making their own breakfast?
Have a plan for what happens after school ends. Are kids expected to do chores? When will homework get done? This is especially important for teens who may have an hour or more of homework on top of their virtual learning.
Establish where kids can do their schoolwork without disturbing others in the house.
2. Create a workspace
Determine what your kids need to create an alternative workspace and whether they have the necessary equipment (such as a pair of cheap headphones or a Chromebook borrowed from their school, if needed). Even if it's only for a couple of weeks, let kids decorate their workspace (within reason! After all, you want them to be able to concentrate on their lessons), so it feels like their own.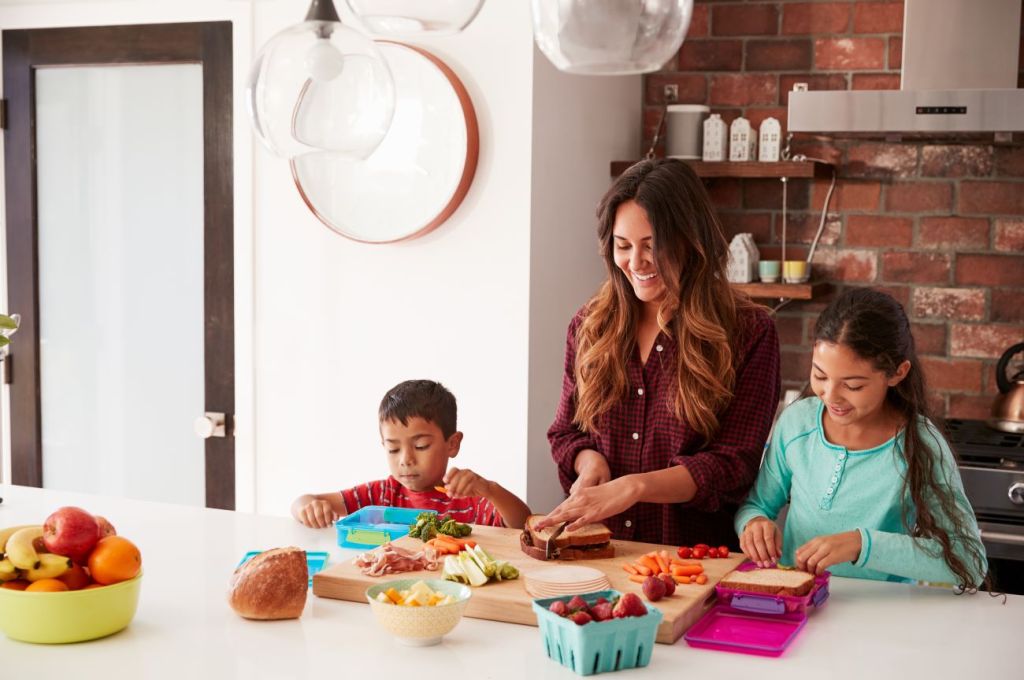 3. Stick to a routine
School hours mean there's already something of a routine in place for when they're expected to be attending class virtually. During longer breaks (like lunch), encourage your tween or teen to help make themselves some healthy food and also clean up. For younger kids, parents who are also working from home may wish to schedule their lunch break at the same time to help kids prepare a healthy lunch and check in on their day.
Ennis-Gregory suggests parents encourage an outdoor activity after school ends for the day. Depending on the age of your kids, this could be playing in the snow, a run to the park, walking around the block, or shooting some hoops. If it's too cold to get outside, try yoga, or put on some tunes and have a mid-afternoon dance party—anything to spend a bit of energy and transition from online schooling to home life. When it comes to routine, also include homework time, as needed.
Read more: Best daily routines for kids and teens.
4. Practice good sleep hygiene
One thing Ennis-Gregory advises is for kids and teens to get their sleep schedule back on track. While kids and teens can have time with their electronics at night, consistent bedtime and exercise are key aspects of sleep hygiene and are more likely to help set them up for success. "The more structure kids have, the more their bodies will be alert and open to learning," says Ennis-Gregory.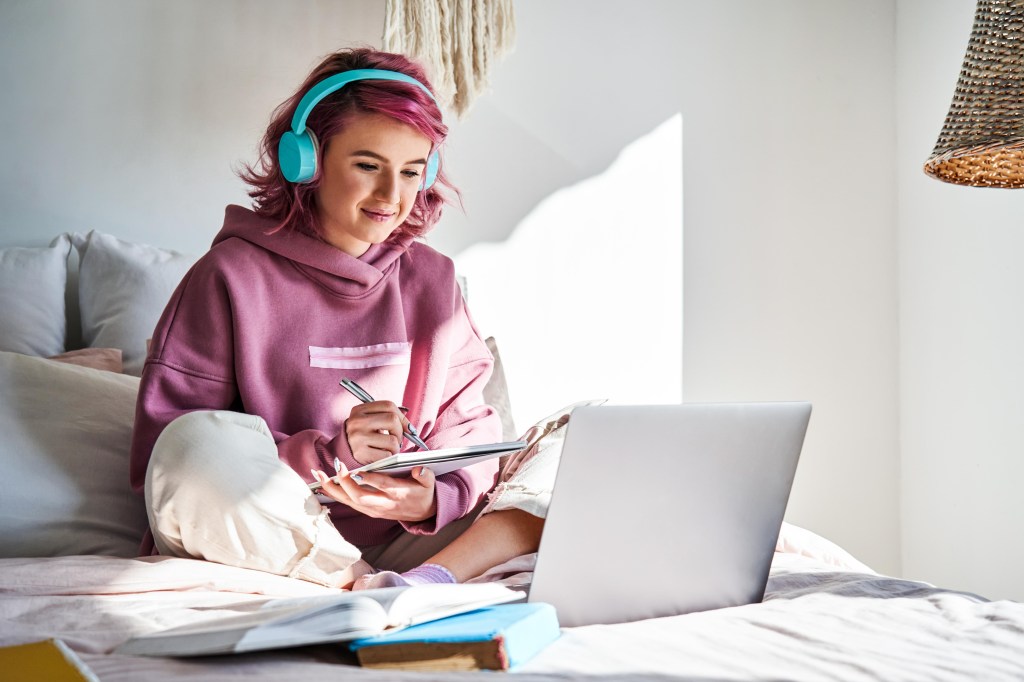 5. Check in with kids' learning
As parents, you know your kids best. While some kids may seamlessly transition from in-class learning to virtual, not all kids and teens thrive. Parents can help support their kids by making sure they are completing their work and checking in when they need help. School Boards should have a system in place for parents to stay on top of their kids' assignments, such as Google Classroom. Parents may also wish to check in with their child's teachers if your kids need additional support in a subject that isn't your strong suit (it's hard enough being a parent, never mind also being able to solve algebra equations!).
6. Stay connected
For some kids, distance learning means feeling disconnected from their friends and peers. Help your kids stay connected virtually with friends and extended family through popular social media platforms, such as TikTok, Instagram, and Snapchat, or through video chats.
7. Allow for breaks and forgiveness
Entering the third year of a global pandemic and returning to online learning isn't easy for anyone. Ennis-Gregory says it's okay for your kids to grieve the loss of the routine and social interactions at school, or even to be happy about learning at home. "As parents, we do the best we can with what we have," she says. "It's also okay to ask for help as we do our best to be patient with our kids and ourselves."
Mental Health Resources for kids and teens in Canada
As in-person school is placed on pause for millions of kids and teens in Canada, it's normal for kids to feel overwhelmed and stressed. Here are some mental health resources available for parents and teens:
Read more: How to talk to kids and teens about mental health.
Learn more about how you can use Mydoh as a way to help your kids learn, earn, and save.
This article offers general information only and is not intended as legal, financial or other professional advice. A professional advisor should be consulted regarding your specific situation. While the information presented is believed to be factual and current, its accuracy is not guaranteed and it should not be regarded as a complete analysis of the subjects discussed. All expressions of opinion reflect the judgment of the author(s) as of the date of publication and are subject to change. No endorsement of any third parties or their advice, opinions, information, products or services is expressly given or implied by Royal Bank of Canada or its affiliates.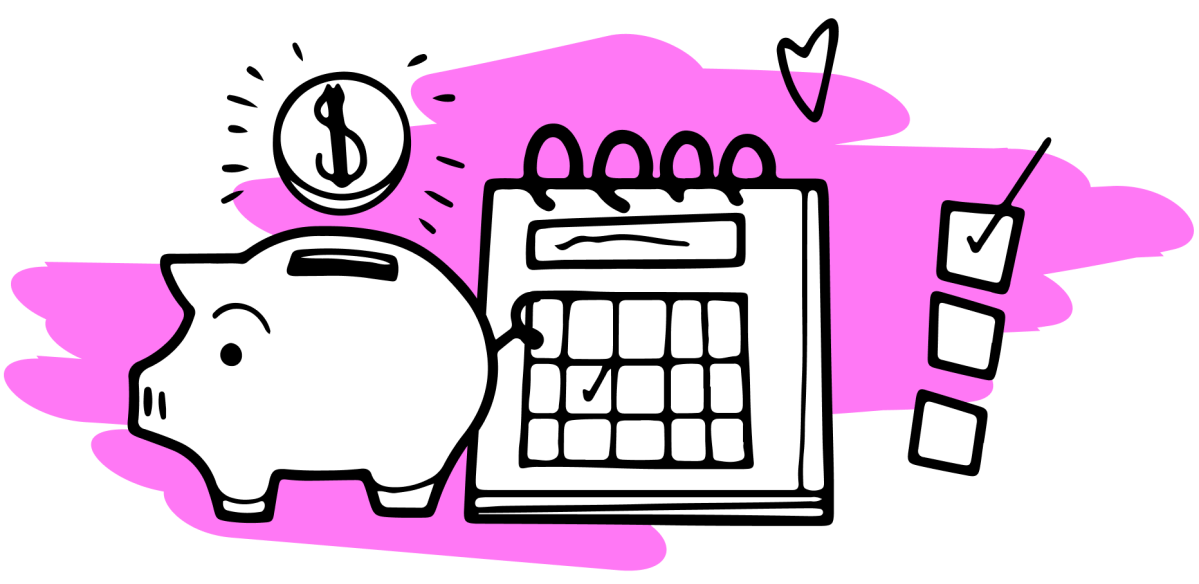 Teach Your Kids How To Earn, Spend & Save Money
with the Mydoh App & Smart Cash Card.
After the trial, Mydoh is just
$2.99 per month