First came Facebook, then Instagram, and Snapchat. Now, there's a new social media behemoth in town, and its name is TikTok. The video-sharing platform is all the rage with tweens and teens, even earning some millions of fans and millions of dollars to match. However, TikTok is simply a great way to socialize and express creativity for most tweens and teens.
Like any social media app, TikTok comes with its own set of adult content, privacy, and safety concerns. So, if your tween or teen is using TikTok, or asking to create an account, here's everything you need to know.
What is TikTok?
TikTok is a video-sharing social network where users can post and watch short-form videos on a variety of subjects. Videos range in length from 15 seconds to one minute and can be edited in-app to add music, graphics, and filters. TikTok first launched in September 2016 and now counts over 689 million global active users, with millennials and Gen Z making up more than half the app's user base.
How does TikTok work?
Users can create a TikTok account with a phone number, email address, or third-party accounts such as Facebook or Instagram. Once logged in, your child will be able to search up users and hashtags, follow other accounts, and post their own content. If they share their phone's contact book, they can see which of their friends are already on TikTok.
To create a post, kids can either record a video in the TikTok app or upload a previously recorded one. They can then edit the video by splicing it, adding text and graphics, setting it to music, and adding filters, among other features. Before it's posted to TikTok, they'll have the opportunity to add a caption and hashtags to help their post get discovered by other users.
The TikTok homepage contains two feeds. One features content from accounts users already follow, while the other is called the "For You Page," frequently abbreviated to "FYP." The videos on this page are chosen specifically for the user by a TikTok algorithm, based on a combination of what's trending and your child's viewing history. So, for example, if your teen likes and comments on videos of cute dogs, they're likely to see more cute dog videos on their FYP.
Looking for more social media parenting tips? Read our parents guide to social media.
Is TikTok safe for kids?
TikTok is a relatively safe app that's no more or less risky than using other social apps, like Facebook and Instagram. However, like with all social media networks, it's important your child protects their privacy and be mindful of internet safety (we share more tips on online safety below!).
Read more about the pros and cons of social media for kids.
Is TikTok appropriate for kids?
TikTok has different rules for different age groups and also offers various parental controls, which we'll detail later in this article. Many tweens and teens use TikTok, and it can certainly be appropriate for kids. However, parents need to be aware of potential risks like expletives in trending song lyrics, cyberbullying in comment sections, and sexualized dancing. Importantly, TikTok doesn't allow searches for objectionable content, like "porn." Like Instagram, TikTok also allows users to create a private account, so only users they approve can follow them. If you educate them about cyberbullying, monitor your tween or teen's usage, and ask them to follow age-appropriate accounts or accounts of people they know, TikTok can be appropriate for kids.
What type of content is on TikTok?
TikTok is unique from other social networks in that there's less emphasis on posting original content and more emphasis on participating in trends and collaborating with other users via features like this duet with Gordon Ramsay, where you can build upon another user's video via split-screen. There have even been crowdsourced musicals created on TikTok! For example, last year's Ratatouille: The TikTok Musical.
The TikTok app also has a reputation for spontaneous, funny, and quirky content that can range from dance performances, to lip synching, cooking, fitness, pets, and even finance. Here are some examples:
TikTok Dances
TikTok dances are especially popular on the app, where users perform simple (or sometimes complicated) choreography paired with trending songs. It's important for parents to note these songs aren't censored for expletives or adult content in their lyrics.
TikTok Challenges
TikTok Challenges are another popular form of content in which a user will post a prompt for others to respond to. These can range from simple questions to challenges that involve dances, cooking, or pranks. A great way to bond—and supervise your kids at the same time—is to participate in family-friendly challenges with your tween or teen. Unlike other social networks where it might be embarrassing or "uncool" for a parent to appear on their kid's feed, many moms, dads, and even grandparents join in the TikTok fun—and sometimes go viral!
What is the age rating for TikTok?
TikTok has a 12+ age rating. This means parents have access to device-level parental controls on Apple and Android devices. If you don't want your tween or teen to download TikTok, you can prevent them from doing so via the settings in the App Store, Google Play Store, Amazon Appstore, and other official application platforms.
According to TikTok's terms and conditions, users are required to be aged 13 and older. However, once a tween or teen downloads TikTok, they only have to verify their age by entering a birth date. This is easy for kids to fake, so parents may want to monitor their child's use of the app directly and/or establish clear social media boundaries.
TikTok users between 13- and 15-years-old have private accounts by default, although teens can switch them to public ones. They can only comment on friends' videos, and other users can't "duet" the videos they post. This prevents their content from being used in ways they didn't intend and potential cyberbullying.
Users over 16 years of age can livestream and send private messages on the app. Anyone over 18 years of age can buy, send, and receive TikTok gifts—essentially monetary donations users can give or receive. These virtual gifts come in the form of icons, ranging from Panda to Rainbow Puke to Drama Queen.
How to monitor your child's TikTok account
TikTok offers a feature called Family Pairing, which means you can enable a variety of parental controls by linking your account with your tween or teen's account. The controls vary by region and version of the app but typically include making an account private, the ability to comment on videos, the ability to send and receive direct messages, screen time management, and search capabilities.
Many parents also share accounts with their tweens or teens, creating family content (group dances, lip sync performances, and pranks are great examples). This allows parents to be actively involved in what their kids' post and who they interact with. The saying "the more, the merrier!" really is true on TikTok.
How to set boundaries with your kids
It's important to have open conversations with your tween or teen about how they use TikTok and your expectations as a parent. Approach discussions with a collaborative spirit, and go through setting account permissions and parental controls together. Even better, be among your kid's first followers, so they know you're watching.
1. Create a safe space for honest conversations
Be honest with your kids about online safety and make it clear they can come to you with any concerns. If you're not comfortable with your kids' communicating with strangers online, ask them to tell you if someone they don't know contacts them. Make it clear that they aren't in trouble, and it isn't their fault if someone sends them inappropriate content, and that it's your job to keep them safe.
2. Encourage a respectful environment from both sides
Remind teens that other users are people just like them and that they shouldn't post a comment or send a message they wouldn't want to receive. Show kids how to report inappropriate comments on the app if they see them. .
For more tips, The Family Online Safety Institute offers a free, comprehensive guide to being a good digital parent.
TikTok's potential mental health effects on youth
While TikTok can be a lot of fun, it can also be a source of anxiety and other mental health issues. Social media apps are created to be addictive, so it's important for parents to monitor their kids' screen time. Disabling direct messages and comments, or monitoring them, are good ways to prevent and address cyberbullying.
TikTok videos often contain filters and special effects, which can impact tweens' and teens' self-esteem. Remind them that, like Hollywood movies, not everything they see online is real, and people don't always look the way they do on TikTok in real life. Encourage your kids to use "fun" filters that are more special effects-focused than ones that fine-tune their facial features or blur imperfections. You can also help them find and follow accounts with content that highlights hobbies, skills, and pets rather than a person's looks.
What if my kid gets famous on TikTok?
TikTok videos are known for going viral overnight, making instant online social media celebrities of their creators. This is something parents should be aware of when considering whether to keep tweens' and teens' accounts private. Becoming a popular creator can make your kid money online through branded partnerships and sponsored posts. You should make sure your tween or teen tells you if they're approached with any business opportunities and that any sponsored posts are marked as ads in line with Canada's Ad Standards.
How can I use TikTok with my kids?
One of the best things about TikTok is that it's not only possible but cool for parents to post with their kids! You can do this by creating a family account or making occasional cameos on your tween or teen's account. Videos of parents and grandparents doing TikTok dances are always popular, as are videos of them taking part in TikTok challenges. Some of TikTok's most popular creators, like The D'Amelio's, regularly post with their families.
You can also use your own account to create duets with your kids. Duets allow you to build on another user's content by recording your own video alongside the original. When you post, both videos will appear on a split-screen.
TikTok is a source of pop culture for tweens and teens, and there's no reason you can't stay up-to-date. If you use the app yourself, you can follow similar accounts and start conversations about trending music, challenges, or creators.
TikTok online safety tips
Here is what parents should consider when it comes to TikTok and the online safety of their tweens and teens.
Should parents be concerned about TikTok's security?
TikTok is a relatively secure app, and cybersecurity experts generally agree it's no riskier to use than any other social media app. However, TikTok has come under scrutiny in the past for data mining.
General tips for keeping your children safe online
Tell your child to never reveal personal information, such as your address, phone number, school, or any family information.
Remind them to not share their passwords with anyone
Have kids use a screen name that doesn't include any personal information
Ask tweens and teens not to engage in private conversations or direct messages with strangers
Check your credit card and phone bills for unfamiliar charges
Keep devices in common areas where you can keep an eye on kids' usage
Spend time together online to demonstrate appropriate internet behaviour
TikTok is an exciting social network with lots of potential for creativity, connecting with others, learning new skills, and even making money. However, like all online forums, it comes with some privacy and safety risks. Parents should make sure they're aware of these risks and address them with their tweens and teens before allowing them to have a TikTok account.
‍
Learn more about how you can use Mydoh as a way to help your kids learn, earn, and save.
‍
Download Mydoh today to learn more.
‍
This article offers general information only and is not intended as legal, financial or other professional advice. A professional advisor should be consulted regarding your specific situation. While the information presented is believed to be factual and current, its accuracy is not guaranteed and it should not be regarded as a complete analysis of the subjects discussed. All expressions of opinion reflect the judgment of the author(s) as of the date of publication and are subject to change. No endorsement of any third parties or their advice, opinions, information, products or services is expressly given or implied by Royal Bank of Canada or its affiliates.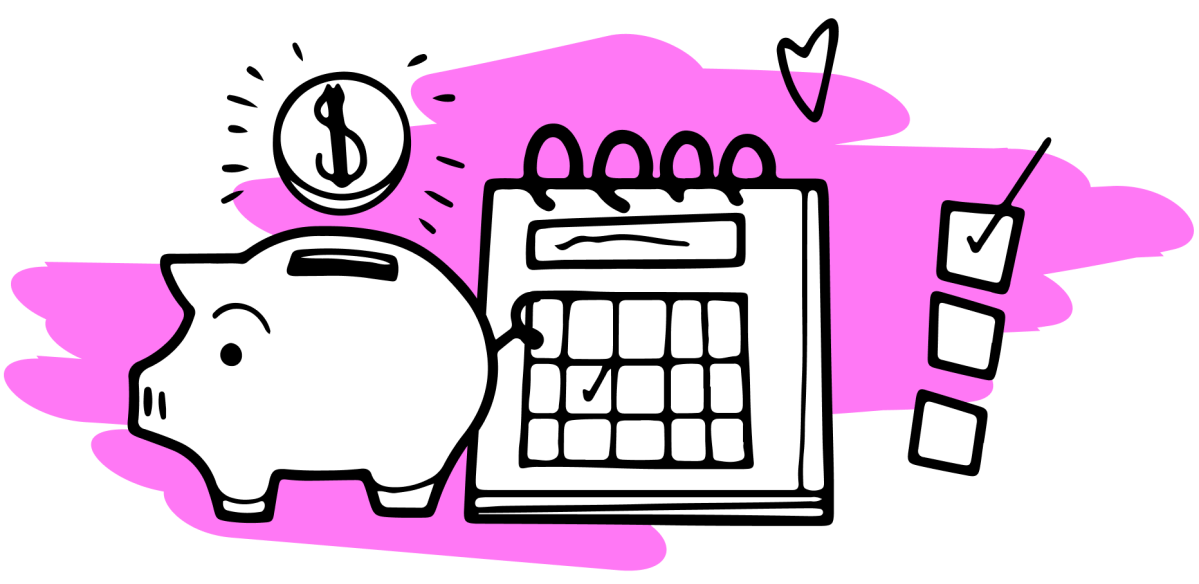 Teach Your Kids How To Earn, Spend & Save Money
with the Mydoh App & Smart Cash Card.
After the trial, Mydoh is just
$2.99 per month