As a parent, it's hard enough to engage in meaningful conversation with your teen at the best of times, so how do you raise a topic as challenging as mental health? We spoke with Lisa Wood, Choices Program Coordinator for Canadian Mental Health Association (CMHA), to share her insights on how mental health impacts youth and the important role parents play. Read on as we define mental health, how to talk to your kids about it, as well as provide tips to help your kids maintain mental well-being.
What is mental health?
With so much talk about mental health awareness, this topic surely isn't new to today's teens. But how much do they really understand it, and do they know how to cope if they face their own mental health struggles?
For some kids, mental health may be synonymous with conditions such as depression or anxiety. Yet in actual fact, mental health is not simply the absence (or presence) of mental illness, it's an important dimension of our overall well-being, along with our physical and social health.
"Mental wellness is the ability to deal with the ups and downs of daily life while having coping strategies in place for support in times of stress," says Lisa Wood. When you have good mental health, you feel, think, and act in ways that help you enjoy life and manage its challenges.
Why is mental wellness important?
If you remember your own teens years, you'll likely recall an exciting period of personal growth and expanded responsibilities, but also uncertainty and confusion. Teens are trying to find themselves, push boundaries, fit in with friends, and determine where they belong—all of which can add stress and uncertainty. Mental wellness can help your teen navigate these challenges more confidently and safely.
"Mental wellness allows kids and teens to make positive choices, think clearly, and learn new skills which are essential during this time of growth and development," says Lisa. She adds good mental health helps build a strong foundation for a healthy, happy, and productive life. But what can you, as a parent, do to help them along this path?
Tips to encourage good mental health for kids and teens
While it's not always easy to talk to your kids about their mental health, there are other ways to encourage them to maintain mental wellness.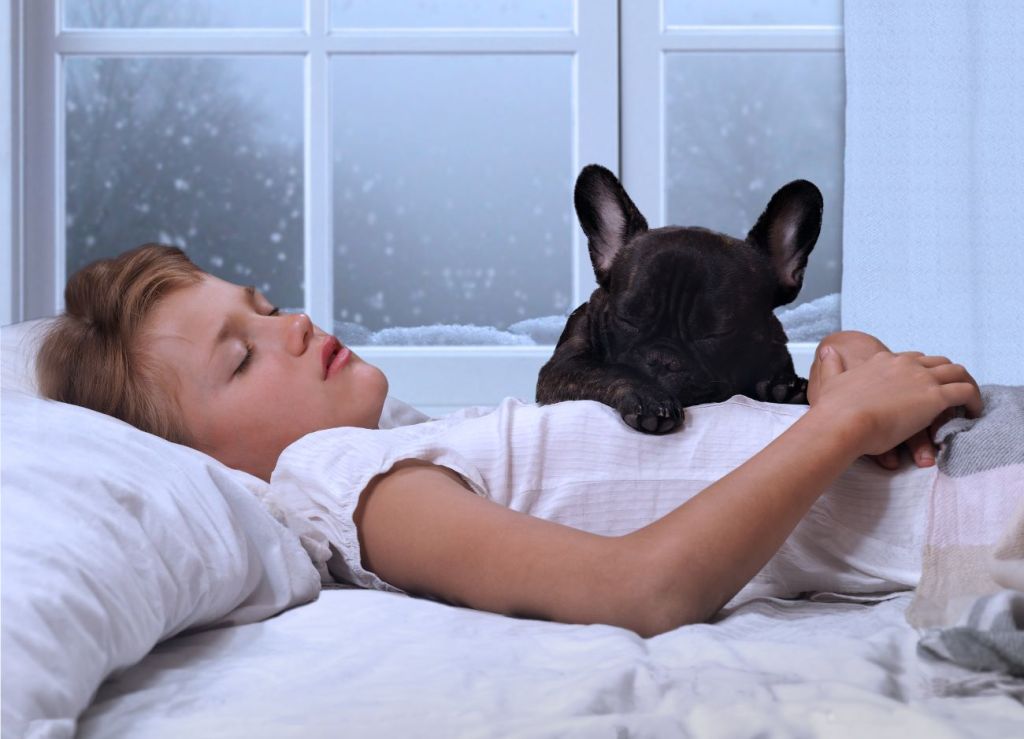 Get enough sleep
There's a lot written about sleep hygiene—and with good reason. Teens need eight hours of sleep per night since they're going through a range of physical, emotional, and mental developmental changes that depend on an appropriate amount of sleep. Not getting enough sleep can negatively impact mood and increase the risk of anxiety and depression. Help your teen establish a daily routine that includes school, activities, and a regular sleep schedule.
Eat healthy
What we eat can influence how we feel—ever notice how sluggish you feel after some meals, yet energized after others? While there's no need to cut out all fast food from your kid's diet, you can help promote healthy eating by keeping fresh fruits and vegetables handy, preparing healthy dinners as a family, and even asking for help with food prep.
Explore interests
Taking time for yourself is an essential part of self-care, even for kids and teens. Encourage your kids to explore their interests—from making music to sewing clothes, learning photography to playing basketball. Fun activities provide an opportunity to express themselves creatively, as well as offer relief from day-to-day pressures.
Spend time with family
Teens may not always be open to hanging out with their parents, but any amount of time connecting with family is valuable. Look for any opportunity to come together—consider family dinners, playing a board game, walking the dog together, or arranging a day trip.
Exercise
Even moderate exercise can boost the mood of kids and teens according to research. While some kids naturally gravitate toward extracurricular sports, for those that don't, encourage walking or biking to and from school, or even going for a stroll around the neighbourhood (doesn't the dog need to be walked, anyways?)
Break from technology
Asking your teen to turn off the smartphone may seem an impossible feat, but even teens need a break from their online activities and social media accounts. Rather than simply demanding the phone shut down for a period of time, consider setting rules around when the phone isn't welcome, such as at the dinner table or before bedtime (bonus: this will also help them get a good night's sleep!).
Get involved in community
Helping others is rewarding and helps teens and kids think about others' needs ahead of their own, as well as develop a stronger sense of gratitude. Consider volunteering as a family at a special event (versus a long-term commitment which may not appeal to your teen), or encourage your kids to get involved with a local organization that aligns with their skills or interests.
Learn more about the best ways to teach your kids about giving.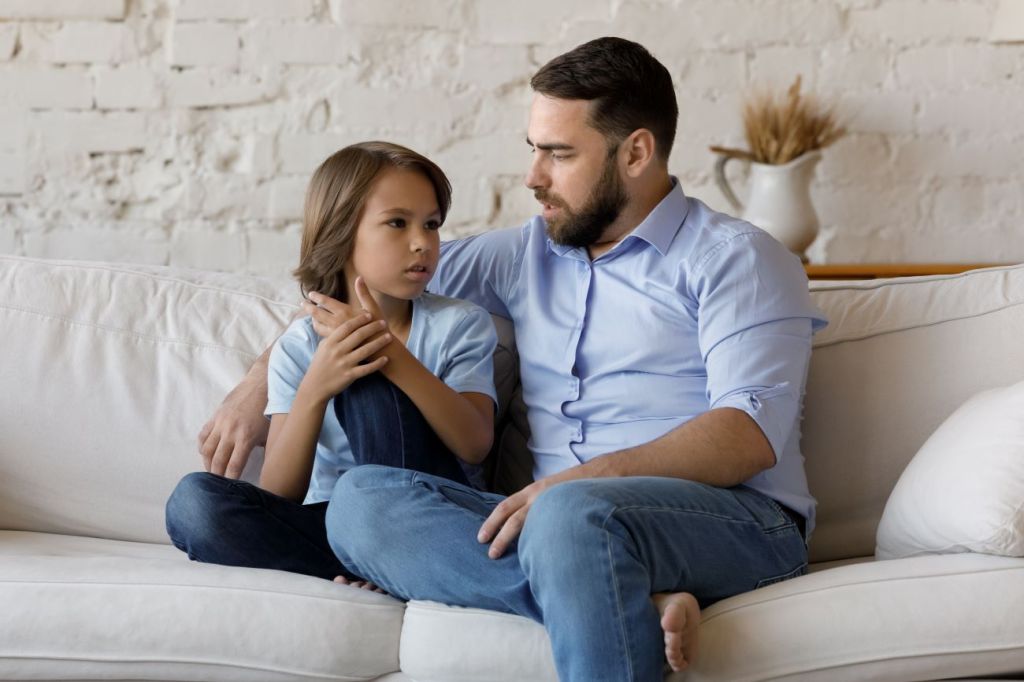 How to talk to your teens about mental illness
You don't need to wait until your teen exhibits signs of mental distress to raise the topic of mental health. In fact, the more openly you can discuss mental health now, the easier it may be for your teen to reach out when they do need help.
"In many instances, kids and teens know that they need help," says Lisa. "But when they reach out to adults in their circle, sometimes they are disregarded, or their problems minimized." She advises parents to recognize that although an issue might not seem monumental to you, it's important to your teen. Be a patient and active listener, without judgment.
Youth mental health resources in Canada
If you or your teen need extra support, there are a range of excellent resources available across Canada, many of which provide in-person or virtual services and programs, in addition to helpful online content.
Kids Help Phone offers mental health services for kids, teens, and youth from across Canada. Kids can call toll-free 1-800-668-6868 or text 686868 to chat with a real person. Visit its website for advice, tools, and games to help with feelings of sadness, practicing mindfulness, and venting through music.
This organization provides free, confidential support for post-secondary students in Ontario and Nova Scotia.
Canadian Mental Health Association (CMHA)
Canada's most established community mental health organization is located in more than 330 communities nation-wide. It provides advocacy, programs and resources that help prevent mental health problems and illnesses, support recovery and resilience. Reach out to your local CMHA for information on its youth programs.
This charity trains and empowers young leaders to revolutionize mental health in every province and territory. Through its globally-recognized programs, young leaders identify and dismantle barriers to positive mental health in their communities.
SFI offers evidence-based, bilingual mental health services for children, teens, adults, and their families through established programs. Age-based programs are available starting from the age of three years old.
Youth Mental Health Canada (YMHC)
This community-based, youth-led charitable non-profit organization focuses on youth, family and community engagement for mental health education, support, advocacy, and change.
Visit this organization for resources and programs to help people better understand and manage anxiety—and find the relief they need.
MindYourMind works with people aged 14 to 29 to co-create interactive tools and innovative resources that build resilience through its Design Studio model, in which young people brainstorm, design, and develop projects.
Parents play a crucial role in youth mental health
The teen years are thrilling, but also fraught with stress and confusion for a myriad of reasons—from finances to grades to fitting in with peers. As a parent, you play an important role in helping them manage those difficult emotions and situations as they arise.
"With your support, listening, and positive role modeling, you can help ensure the mental wellness of your kids and teens," says Lisa. "We are not meant to do life alone."
Download the Mydoh app to help your kids and teens build confidence to manage their money and grow to become financially independent. 
This article offers general information only and is not intended as legal, financial or other professional advice. A professional advisor should be consulted regarding your specific situation. While the information presented is believed to be factual and current, its accuracy is not guaranteed and it should not be regarded as a complete analysis of the subjects discussed. All expressions of opinion reflect the judgment of the author(s) as of the date of publication and are subject to change. No endorsement of any third parties or their advice, opinions, information, products or services is expressly given or implied by Royal Bank of Canada or its affiliates.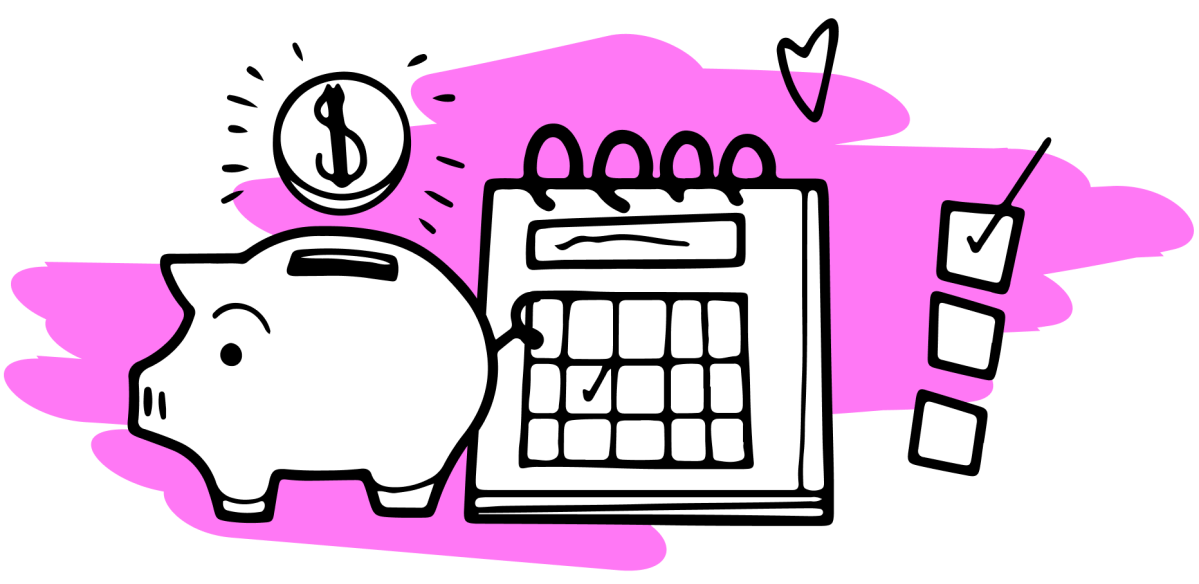 Teach Your Kids How To Earn, Spend & Save Money
with the Mydoh App & Smart Cash Card.
After the trial, Mydoh is just
$2.99 per month