The teen years are a time of big milestones and increasing independence. If you ask most teens, they're likely to say it's a driver's licence that signals the greatest freedom. The minute a teen passes the beginner's driver test, they're raring to go. For parents, many can still remember how it felt when that day came for us.
While this enthusiasm can make the process exciting, it's important for teens to be aware of the responsibility that comes with having a driver's licence and operating a car. Why? It's estimated that ninety per cent of traffic accidents are caused by human error or road conditions.
So, if your teen is ready to think about getting behind the wheel, now might be a good time to pump the brakes, research and discuss the benefits of learning how to drive from an accredited driving school.
Here is some of the key information parents and teens will find helpful when it comes time to choose a driving school in Canada.
What are the benefits of driving schools and drivers ed?
If you're a parent who has thought about skipping driving school and teaching your kid yourself, it's worth considering the implications, both from a safety and relationship viewpoint (because teaching your kid to drive can be very stressful). While practising together is helpful, it may become clear that using a driver education course is a better option.
Here are some of the benefits of attending a driving school vs DIY:
Driving schools offer a professional instructor with the neutrality to manage an emotionally-charged teen driver and the skills to convey the necessary driving knowledge your teen will need to be a safe driver.
Driving lessons help teach the specific skills your teen will be required to perform when they take their road test.
They have the right equipment in their car (a.k.a. the extra brake!)
When learning from an instructor, your teen is more likely to take feedback and listen, as opposed to tuning out parents.
Testimonials, video and instructional tools provided in formal driving school programs help to convey the seriousness and responsibility that is required of new drivers.
It can be time consuming for busy parents to fit in consistent lessons, which could mean either a prolonged teaching process and inconsistent gaps between lessons.
Students who are enrolled with a driver's ed program may have an advantage of being able to take their road test sooner (For example, it's eight months in Ontario versus 12 months if the teen is not registered with a school).
Perhaps most importantly (whether we want to admit it or not) your teen is less likely to pick up bad driving habits when learning from a pro.
Does driver's ed help lower insurance?
When your teen takes driving lessons through an accredited drivers education school, most insurance companies should provide a 10 to 25 per cent discounted rate. This is a great way to reduce your new driver's premiums and help them to budget for the cost of having access to a car—especially if your teen plans to buy their own car.
A driver's ed program also increases the likelihood of them becoming a safer driver, making a teen much less likely to get into an accident and have to make an insurance claim. Once your teen completes their driver's ed program, they'll receive an official certificate to be shared with insurance providers.
Read more about Insurance 101 for parents and kids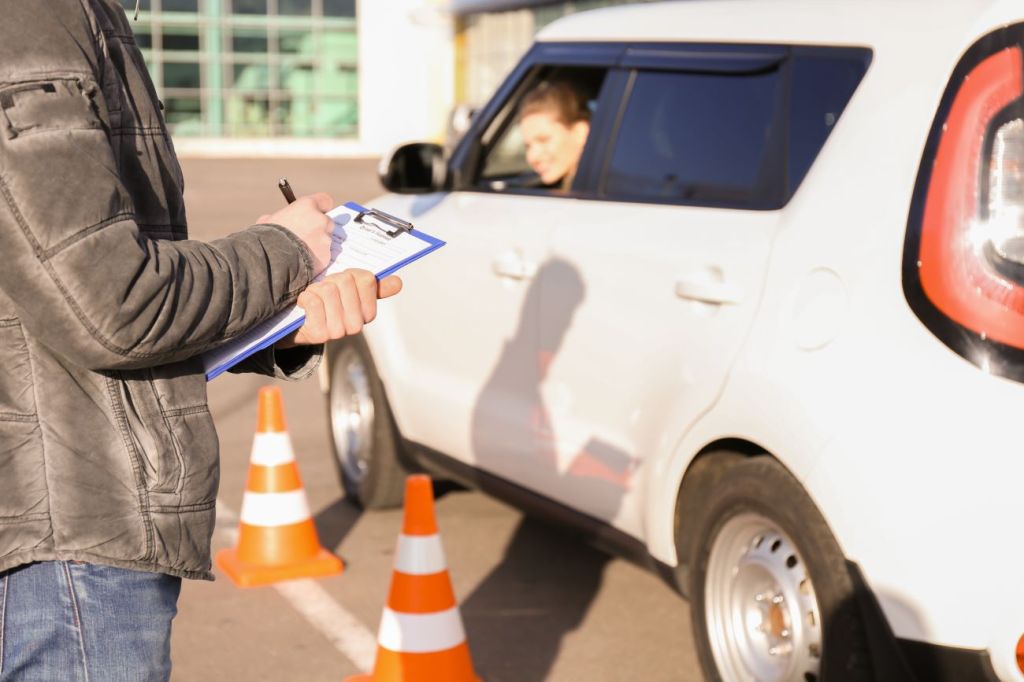 How to choose a driving school
Depending on where you live, there can be an overwhelming number of options when it comes to choosing the best driving school for your teen. Here are some of the important details to look for in a driving school:
Confirm the program is accredited
The first priority is to ensure the driver's ed program is accredited in your province/territory. Check that the school is on the approved list and does not appear on the revoked schools list.
Compare prices
Second, compare pricing as well as the different packages offered. Some schools offer in-class and in-car lesson packages, while others offer flexible/virtual modules followed by in-car lessons. If you are thinking about signing your teen up for additional, specialized classes, such as winter or highway driving, it is a good idea to choose a school that offers them.
Learning environment
Next, look at the class size and set-up. Does your teen learn best in smaller, individualized classes? Can they cope with online classes/modules or would they do better if they took the classes in-person? Does the school offer a pre-road test review lesson and/or allow use of the lesson car for the road test?
Flexibility
Scheduling can be an issue for busy families. If your teen has a lot of commitments, it may require you to look for a driver's ed program that can pick students up at their school or offer weekend lessons if your teen has after school activities.
Ask for recommendations
Of course, word-of-mouth is a powerful tool for parents and it is likely you know other families who have recently been through this process. Get recommendations and referrals from other parents. Ask about their experiences and whether their teen felt well-prepared for their road test. Check online reviews for any red flags, which include schools that charge extra fees or ask for payments in cash to avoid tax.
How much does it cost for a driving school in Canada?
The average cost of an MTO approved driving school program is $600 (based on Ontario fees). However, there are different packages available and pricing will depend on where you live. Basic packages teach drivers the necessary techniques for taking a road test, while other packages include a rental of the test car and/or an additional pre-test lesson. The advantage of the pricier package price is that your teen will be familiar with the vehicle.
Parents can also explore additional in-car lessons for driver's that would benefit from the extra teaching, as well as specific lessons in defensive or winter driving.
If a more advanced road test is required to allow your teen to drive on highways (as required in some provinces/territories), lessons can also be purchased as an add-on. The cost depends on how many lessons are included in the package.
How many lessons does a new driver need?
Beginner Driver Education courses typically (depending on the province/territory) include up to 20 hours of classroom instruction, either digitally or in-person, plus a minimum of 10-hours of in-vehicle training with a licensed instructor. Drivers must complete their in-vehicle training within one year of starting classroom instruction. Once the course is successfully completed, the driving school certifies the driver online and your teen's student driver record will be updated through the Ministry of Transportation. It is also possible to request a copy of your teen's Driver's Licence History for a fee.
Another advantage of driver's ed is that drivers who attend accredited driving schools are allowed to complete their road tests sooner than those who do not attend a school (and who may have to wait up to 12 months).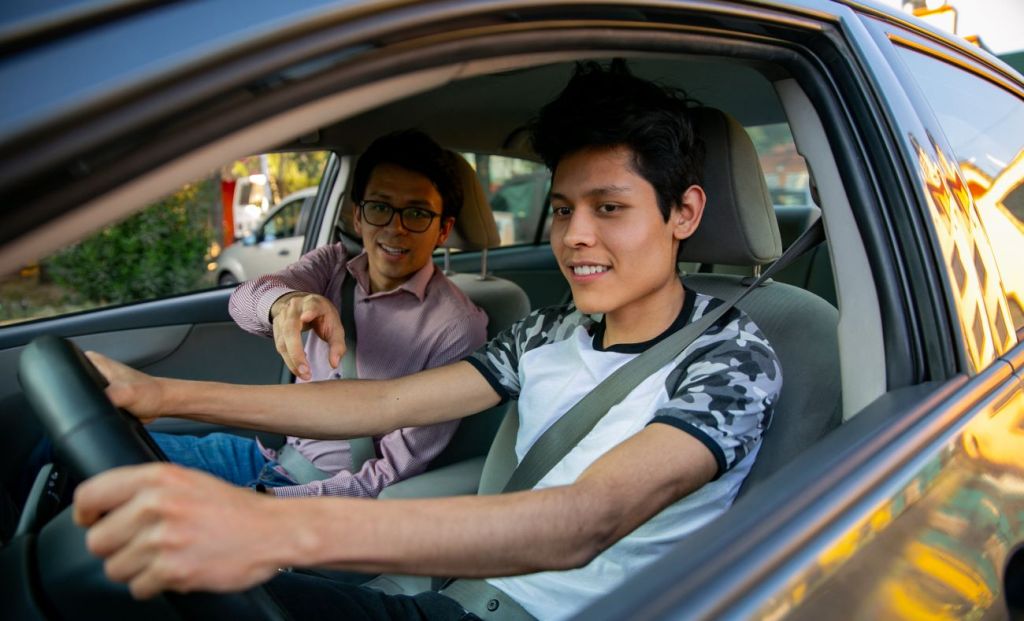 Drivers training tips for parents teaching their kids to drive
A common question is whether or not teens can learn to drive with parents. Parents can be a great help for kids who are learning to drive, helping to reinforce what teens are learning in drivers ed classes and in-car lessons.
Here are some tips for knowing how best to support your teen's driving lessons:
Check in with the driving instructor to find out which skills your teen needs to work on between lessons.
Talk to teens about the responsibility of driving a car and set up expectations. Teach them about general maintenance like washer fluid, tire pressure, and pumping gas.
Take them driving. Start with familiar routes that they have travelled often and let them take the wheel when you are headed out on errands. Stick to daytime hours and clear weather days until they are much more experienced (it's important to note that learners permits, such as a G1 license in Ontario, restricts novice drivers from driving on major highways without an accredited instructor).
Take a really deep breath before getting in the car and remember they are learning and will need a lot of patience and calm. A treat at the end of a practice session can help to sweeten the process for both of you.
Believe it or not, you might find yourself sharpening your own driving skills as you practise with your teen. Embrace the time together as a shared learning experience.
The most important thing when it comes to teens learning how to drive a car, is awareness of responsibility. While a driver's ed program and parental influence can help to instill this in teens, they can be even more mindful of the responsibilities of driving if they contribute to the cost of the driving lessons.
By using the Mydoh app, teens can earn money and keep track of their savings, spending, and help them set a big goal—like a car of their own! Once they achieve their driver's licence, the Mydoh app can continue to keep them on track for budgeting the cost of driving and maintaining a car.
Download the Mydoh app to help your tweens and teens gain real-life experience managing their money.
This article offers general information only and is not intended as legal, financial or other professional advice. A professional advisor should be consulted regarding your specific situation. While the information presented is believed to be factual and current, its accuracy is not guaranteed and it should not be regarded as a complete analysis of the subjects discussed. All expressions of opinion reflect the judgment of the author(s) as of the date of publication and are subject to change. No endorsement of any third parties or their advice, opinions, information, products or services is expressly given or implied by Royal Bank of Canada or its affiliates.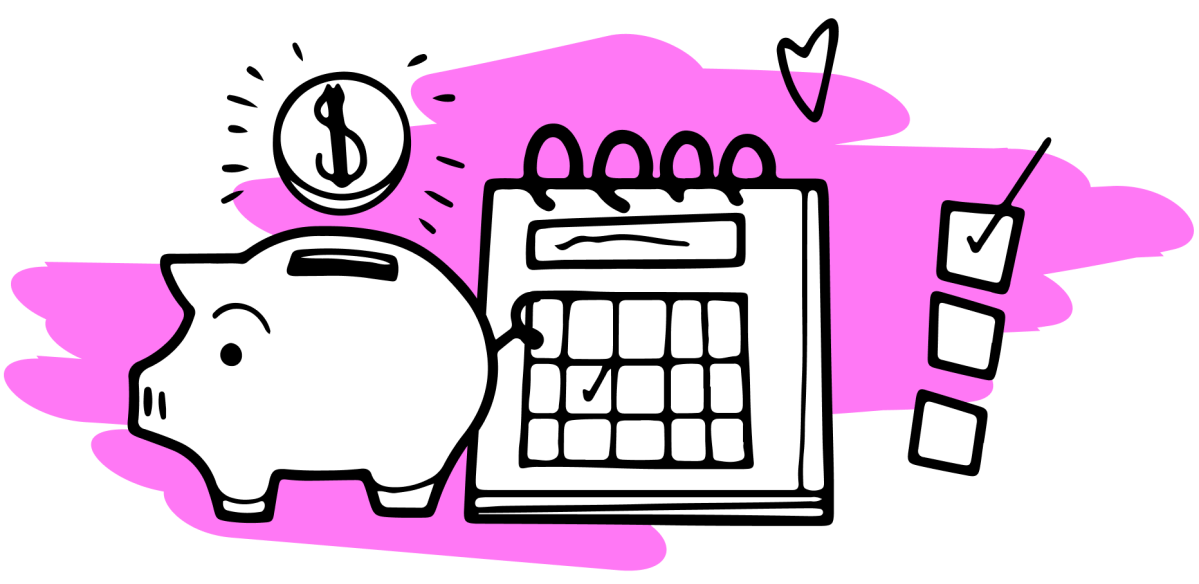 Teach Your Kids How To Earn, Spend & Save Money
with the Mydoh App & Smart Cash Card.
After the trial, Mydoh is just
$2.99 per month