The freedom and independence that comes when your teen finally gets their driver's licence (gulp) is a huge milestone. But the purchase of a first car is an even bigger responsibility. It's important your teen knows what to look for when buying a car and how to focus their search on the best cars for teen drivers. Here are some essential facts and tips on how to buy a car.
What is the cost of owning a car in Canada?
According to Statistics Canada, the second largest expense in households is transportation. If your teen plans to use their car to get to school and/or work, in addition to driving for recreation, the costs could add up really quickly. Here is a breakdown of the cost of owning a car that your teen will need to consider:
1. Purchase price of car (new and used)
The decision about whether your teen should buy a car that is new or used is the first question to explore when deciding on the best first car to buy. There are several pros and cons to think about, which will be discussed in greater detail below, but the first obvious difference is in the price. Used cars will come with a lower starting cost.  However, some used cars may be more pricey than a new car of a different brand and model. If you start by doing a simple comparison of the same car brand new vs used, the used car should cost at least $5,000 less.
2. Car insurance
Car insurance is a cost that should be factored into an annual car budget, as it is a legal requirement that protects both the driver and others. Canadians pay a substantial amount for protection, but it varies based on the rates in your province (ranging from $700 to $1,800 per year). While the place you live is not always within your control, there are other factors teens should consider when looking for the best rates. 
Compare insurance providers and prices
Go over the specific coverage that you need above what is required by law (e.g. do you need additional collision coverage if your vehicle has low resale value?)
Cars with adequate safety features and less powerful engines have lower insurance rates while commonly stolen vehicles have higher rates
Used cars have lower rates, as it's not as expensive to replace
3. Gas
There will be no escaping the cost of gas and its toll on your teen's car allowance. The best way to estimate this cost is to plan out the number of kilometres your teen expects to travel per month. Prices will fluctuate based on timing and where you live, but it is a good idea to err on the side of high when budgeting for this expense. Another factor that will influence the budget for gas is the size and fuel efficiency of the car. 
4. Vehicle registration
Registration of your newly purchased car is a multi-step process that requires proof of a safety inspection/certificate and has costs that vary across provinces. The cost ranges from $60 to $200 per year (except in Ontario) plus sales tax. If you have any unpaid fines or parking tickets, they will need to be paid before registration.
5. Car maintenance
Of course, the cost of a car extends beyond gas, insurance, and administrative fees. There are ongoing maintenance fees that include oil changes (which vary in cost depending on the brand of the car), winter tires, cleaning and repairs (as well as any unexpected surprises, such as a tire blowing out on the highway). If the car has a warranty, a budget of $25/month is doable. If the car is beyond warranty, it's wise to budget at least $100/month. 
Tip: The CAA Driving Cost Calculator can help teens create a budget for their vehicle.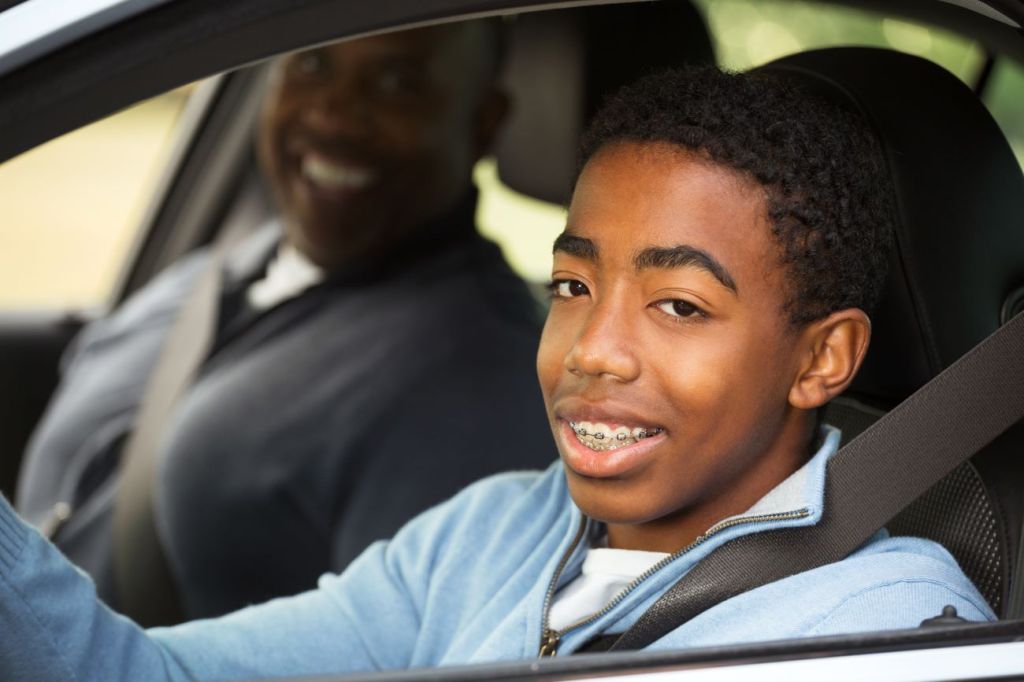 How to find the right car for your teen
Once a budget has been established, the next big step is to research the best car for your teen based on cost as well as reliability. Here are some tips for how to find the best cars for teens including whether you should buy a new or used car.
How much should a teenager pay for their first car?
A general guideline for a teen's first car is to set a limit under $20,000. It's common to put down a down payment if you are using any kind of auto loan (new or used). Budget approximately 10 to 20 per cent of the cost of the car. If your budget is $20,000 your teen will need to save at least $2,000. If your teen is hoping to spend more, take into consideration how much they have saved and be sure to predict how much they will need to contribute to ongoing costs.
What is the best starter car for a teenager?
While choosing a first car can be a chance to explore personal style and preferences, factors like safety, reliability and cost should take precedence when deciding on the best cars for teenagers. Sports cars are not the best choice for teens since they make it too easy to speed and increase insurance costs. Instead, compact SUVs and commuter cars may be better options. Also, larger cars like minivans, large SUVs and trucks are harder to handle and hold more passengers, which could be distracting to drivers. Additional safety features such as Bluetooth, airbags, collision warning and automatic emergency braking are great to have, too. 
Tips on buying a car for a teenager
A first car is likely to be a huge purchase for most teens. Here's some tips to help your teens save on their first set of wheels:
Shop around
Consider the cost differences and value of a new versus used car. New cars depreciate as soon as your teen drives off the lot, but have the advantage of less repair costs, a warranty, and sometimes better fuel efficiency. However, a used car eliminates dealership fees, usually has a lower initial cost and monthly repayments, coupled with better insurance rates. Because of this, it might be more suited to your teen's budget.
Look beyond car dealerships
In addition to looking at car dealerships, have your teen consider asking family and friends if they plan to sell a vehicle anytime soon. Expand the search to include online sites that offer your teen the advantage of filtering their search parameters. 
Do your homework
Before driving the car of their dreams out of the lot, encourage your teens to do a little homework. That includes reading reviews of the make and model of the vehicle they're considering, compare the price against industry standards, and getting the car inspected by a licensed mechanic. 
Consider ongoing costs
Think about the car itself when it comes to costs. Is it fuel efficient or does it guzzle gas? Does it have safety features that will affect insurance fees? Is it more likely to have repair costs in the near future? What will its resale value be? Keep in mind that some vehicles have better resale potential than others.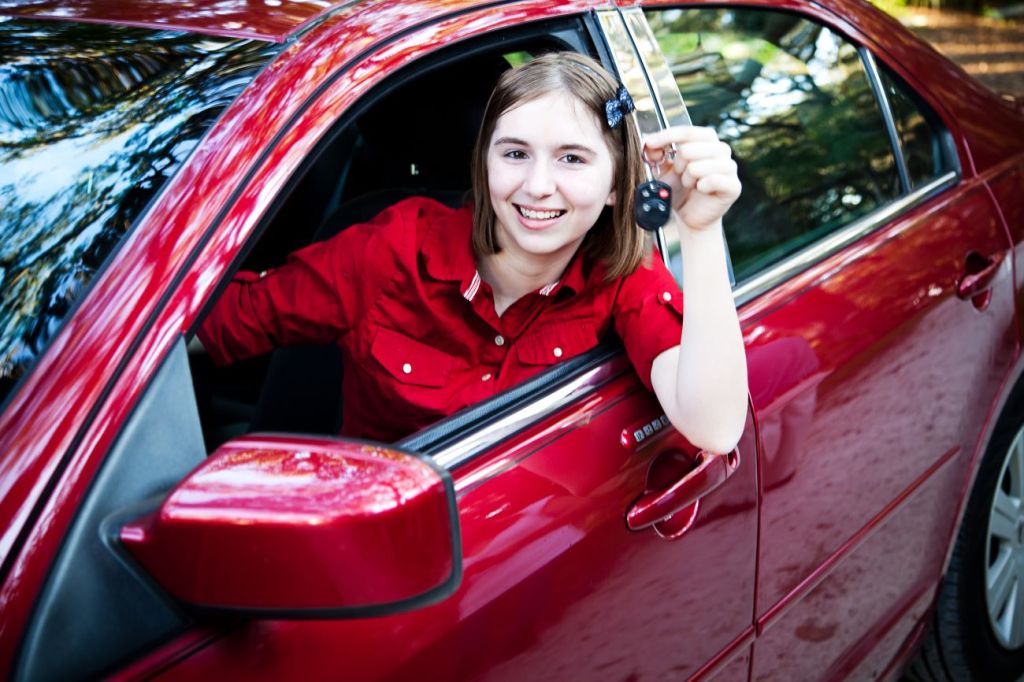 How does buying a car as a teen work?
Once your teen has planned their budget, done their research and narrowed down their options, it's time for the next step.
If your teen is the age of majority
After choosing the car they wish to buy, your teen will need a method of paying for the car, (more on that below!), then gather the documents they'll need to finalize the transaction.
Documents to bring when buying a car:
A valid driver's licence
Proof of insurance
Credit report (if you're applying for a personal loan)
What you'll need from the seller when purchasing a car:
Detailed vehicle history report
Title and registration
The guidelines for completing the sale of a used car differ from province to province. Read CARFAX's guide to buying a used car privately. 
Can a minor buy a car?
While a teenager under the age of majority could technically buy a car from a dealer or privately, it's unlikely that they'll be able to. Generally, your teen will need to be the age of majority to buy a car, whether it's new or used. That's because teens under the age of majority can't be held to honour a signed contract. For this reason, it's unlikely a dealership (or even a private seller) would risk selling a car to a minor.
In order to legally purchase a car, it's best if a parent or other legal guardian purchases the vehicle on behalf of their child. That way, the agreement is legal and binding under law. Your teen will still require valid auto insurance to drive a car. This can either be purchased by having parents act as a co-signer or by adding your teen to a family policy.
Car financing for teens
1. Cash
If your teen still needs to save up enough cash for a purchase, they should start setting funds aside from each pay cheque (or allowance and gifts). Keeping it in a savings account will allow your teen to collect interest on any money they deposit and will help remove the temptation to touch the funds. Parents can add one-off tasks and chores in the Mydoh app and choose to assign a dollar amount for each chore completed. 
Tip: Teens can use our free savings goal calculator to see how many weeks (or months) it'll take to save for their first car!
2. Car loan
If your teen decides not to buy a car outright, it's time to start figuring out a car loan. While you might expect the interest rates for used cars would be lower than they are for new cars because they're also cheaper to buy, the opposite is true. Auto manufacturers will offer great incentives to attract buyers by offering low-interest rates—sometimes as low as 0% over a set period of time—as well as cash rebates. This can mean a bigger starting price on a new car can wind up being less overall, plus the cost can be split into more manageable payments over time. To qualify for a car loan, your teen will need to be the age of majority, submit to a credit check, and provide proof of income. 
3. Co-signing a loan
If your teen decides to go forward with a loan, the most important thing to discuss is the fact that being under the age of majority likely means a lack of credit history. That means they'll need to have a parent or guardian co-sign the loan. But your teen should understand that this puts the co-signer (i.e. you!) on the hook for any missed or defaulted payments. Co-signers need to make sure they can afford to take on the debt if your teen can't meet their financial obligations. Finally, it's a good idea to have a heart-to-heart about how the relationship will fare if your teen fails to make their payments. 
How Mydoh can help teens test-drive their first car
Test-driving a car means more than just taking it on the road when it comes to teens. They should also test-drive the financial expectations that come with making a purchase. Have teens earn and save money using the Mydoh app. Kids should also make a car budget  before getting behind the wheel at a dealership. This will help them determine if they are ready to take on ownership of a car. 
Download Mydoh and help build the foundation of financial literacy for your kids and teenagers. 
This article offers general information only and is not intended as legal, financial or other professional advice. A professional advisor should be consulted regarding your specific situation. While the information presented is believed to be factual and current, its accuracy is not guaranteed and it should not be regarded as a complete analysis of the subjects discussed. All expressions of opinion reflect the judgment of the author(s) as of the date of publication and are subject to change. No endorsement of any third parties or their advice, opinions, information, products or services is expressly given or implied by Royal Bank of Canada or its affiliates.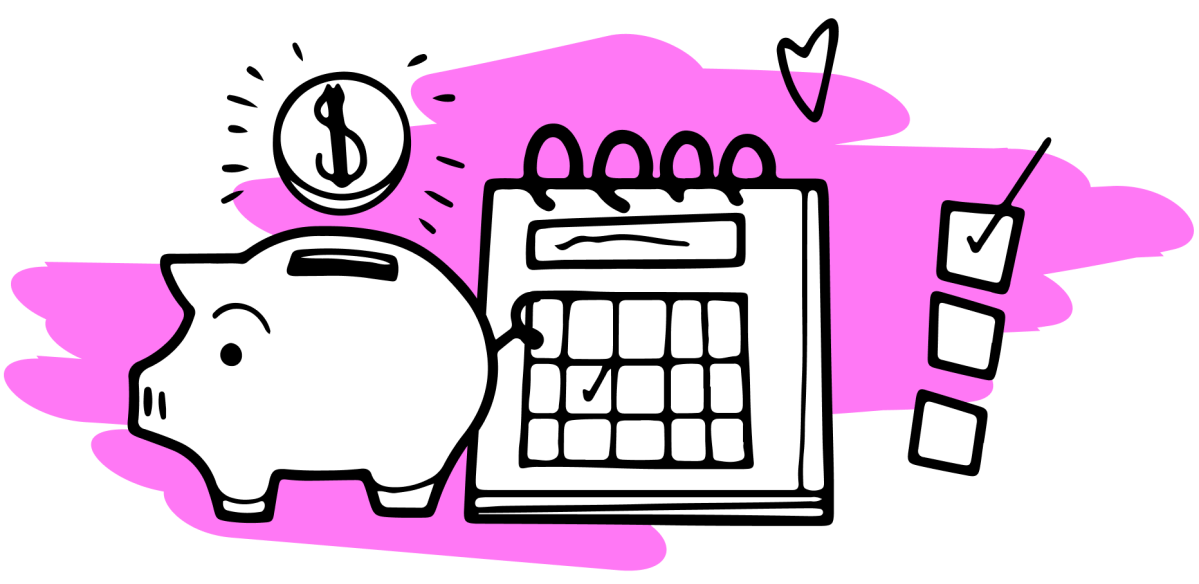 Teach Your Kids How To Earn, Spend & Save Money
with the Mydoh App & Smart Cash Card.
After the trial, Mydoh is just
$2.99 per month