Savings Goal Calculator for Kids
How can your kids buy the things they want? Our savings goal calculator takes into account kids' income, spending, and savings to show them how long it will take to reach their goal.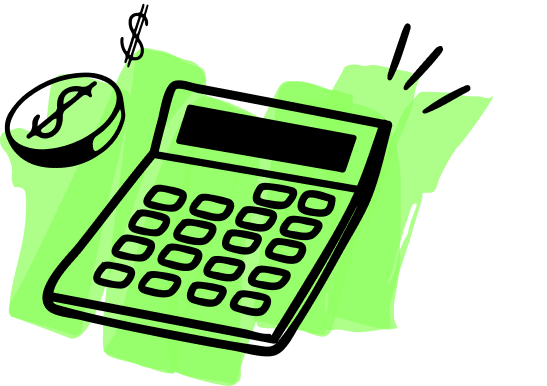 Mydoh's savings calculator takes less than five minutes! And at the end you'll get a personalized savings plan that shows you exactly how many weeks it will take to afford up to three things on your wishlist.
How does the savings calculator work?
Step 1. Set up to three savings goals (like a new top or a game console) and enter how much they cost.
Step 2. Add up all the money you've saved so far. This could be in your Mydoh wallet, under the mattress, or in an old-school piggy bank.
Step 3. Enter how much money you earn each week through an allowance, chores (like babysitting or cutting the lawn), or a part-time job. It all adds up.
Step 4. Calculate how much you spend each week to see how much is left over for your savings goals.
Step 5. Get your results. Don't worry, our savings goal calculator does all the math for you!
Your Personalized Savings Goal Report
June 13, 2022
Here are the results of your personalized savings goal plan. Now start saving to make your goals a reality! It's pretty easy and it can help you get that thing you really want.

What are the top three things you want to save for?
How much money do you currently have saved?

Enter how much money you make each week from allowance, part-time jobs, or other sources.
Every week, you earn a total of:
$150.00
Every month, it's a total of:
$650.00
Every year, it's a total of:
$7,800.00

Now, let's figure out how much you spend each week.
You have
$20.00
left to budget towards your Savings Goals.

Based on what you've told us, you have already saved
$300.00
. Every week you earn
$150.00
, spend
$130.00
, and are able to save
$20.00
.
Expert Tip
If you haven't saved for goals yet, that's okay. Now is a great time to start!
Expert Tip
The 50/30/20 rule means you should spend 50% of your money on things you need, 30% on things you want, and save 20% for the future.
Expert Tip
You spend most of your money on
Shopping
(
35%
). If you spend a little less and put some of that money toward one of your goals, you could get the thing you want a little faster.
Expert Tip
There are a couple of ways to reach your goals faster: earning more or spending less. So, if you do a few more chores, get a part-time job, or cut down on buying bubble tea, you can always restart the calculator with your new numbers.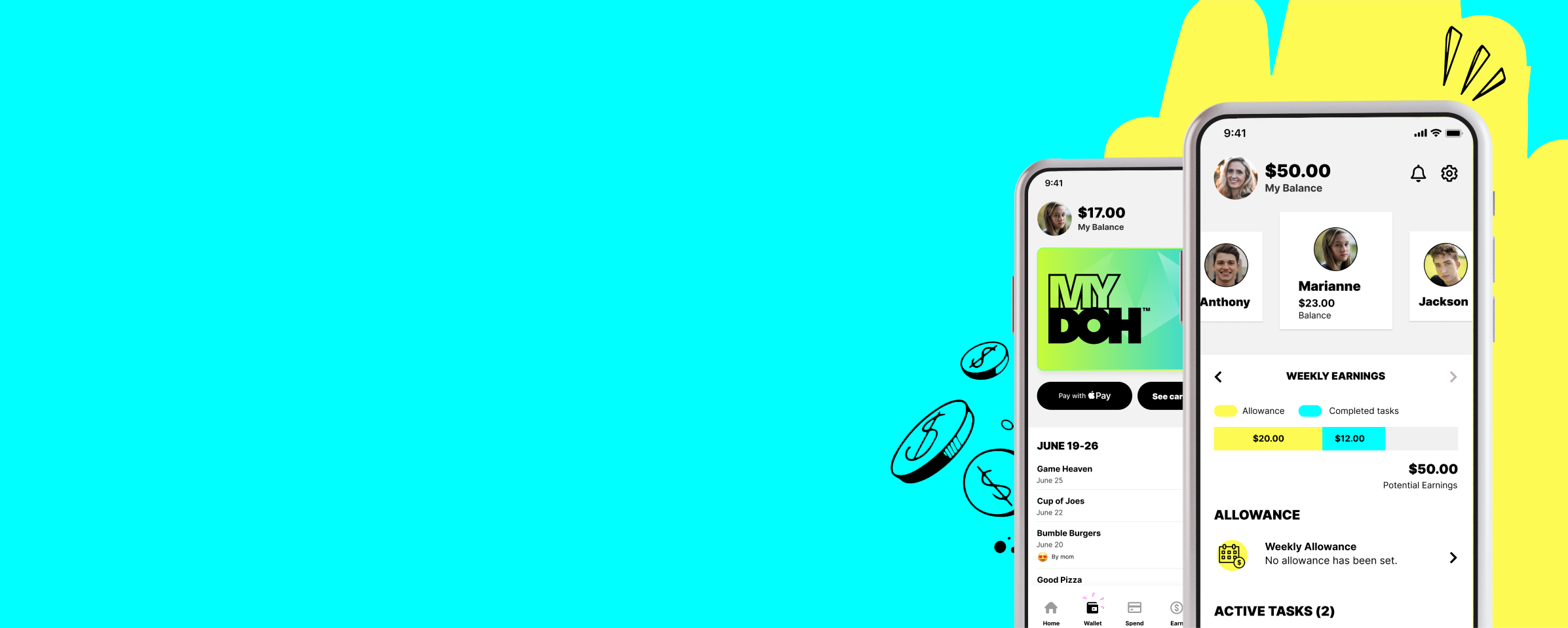 WITH MYDOH, YOUR KIDS CAN LEARN, EARN AND SPEND. SMART.
The Mydoh app and Smart Cash Card make it easy for kids to gain real money skills. And you can coach, guide, or just keep an eye on things.

You Set Tasks. Kids Earn Money
Kids learn the value of earning money with Mydoh Tasks. They'll get used to earning their own money, and you get extra help around the house.

Kids Can Spend Smarter With The Mydoh Smart Cash Card
Give your kids the independence to make their own decisions. The Mydoh Smart Cash Card is a safe, secure way for kids to spend, and you can see every purchase. Plus, with a reloadable prepaid VISA card, kids can only spend the money that's available on their card's balance which is provided by their parents and and all purchases are subject to allowable limits.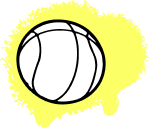 Kids Can Learn About Money and Even Have Some Fun
From banking to budgeting, kids get their money basics through fun facts and trivia with Mydoh Play. It's a great way to get money conversations started early.

You Get Oversight
Keep track and react to your kids' spending activity. Plus, you can lock and unlock their Smart Cash Cards at any time from the app. That's reassuring.
Visit mydoh.ca to learn more!

Get $15 In Your Mydoh Account: Use promo code SAVCAL and receive $15 when you sign up for Mydoh by December 31st, 2023*.
*Terms and Conditions: When you download the Mydoh app for the first time between June 1st 2022 and December 31st 2023 ("Offer Period") and go to settings within the Mydoh app, select 'Promotions' and enter the promo code SAVCAL during the Offer Period, you will receive $15 deposited directly into your Mydoh Wallet ("Offer") immediately. You will be unable to withdraw the offer from your Mydoh account within the first 30 days. Offer may be modified or withdrawn at any time. For full Mydoh terms and conditions, please visit https://mydoh.ca/app-terms/.