There's a popular topic in the heaps of parental contention: Should kids get paid for chores? And bigger still: Do you give allowance with no strings attached, or do you offer an earning structure by paying kids for chores that are done around the house?
There's really no right or wrong way to introduce kids to an allowance—it's about what works best for your family. Choosing an allowance method can also depend on the age and ability of your kids, your financial limitations, your family's belief systems, and how many kids you have. 
These factors may also dictate whether you choose a weekly allowance or a monthly allowance. To help you mine the facts and make an informed decision, we've outlined the differences between the two main allowance systems—chore-based and pure—highlighting the value that both bring to your kids and home.
What is a chore-based allowance?
Most of us probably remember getting paid to do chores. Maybe there was a chart to keep track of the number of mornings you made your bed, washed the dishes, or put away your laundry. The end of the week yielded a sort of payday from the Bank of Mom and Dad. (And how good did that feel?) But if you didn't do your weekly chores? Too bad! No cash for you. 
As an early introduction to working for pay, younger kids can start with easier daily chores like lining up their shoes by the door, making their bed, or putting their plate in the sink. Bigger kids might work a little harder by mowing the lawn, shovelling the driveway, washing the tub, or even making a meal once a week. 
Looking for seasonal chores ideas? Read our articles on best winter chores for kids, top spring chores, and the most popular summer chores.
What is the value of a chore-based allowance?
Besides the obvious introduction into the labour-driven economy, a chore-based allowance teaches kids to work for what they want, respect their time and effort, and understand their worth.
Older kids using the chore-based allowance method may want to negotiate the rate attached to tasks, which is an excellent skill to carry into adulthood. Extra-heavy snowfall? The cost of shovelling just went up, Mom.
What is a pure allowance?
Kids who aren't motivated by money may think they can opt out of the chore-based allowance method. If this sounds like your brood, try a pure allowance. With this approach, kids will receive their allotted funds regardless of whether chores have been done or not.
To many parents, a pure allowance is money-forward thinking that exclusively teaches kids financial responsibility and management without the worry or pressure of earning it. That's not to say your kid is exempt from chores and responsibilities. Parents who give pure allowance believe kids should pitch in not just for money but because it's their duty as a family member.
What is the value of a pure allowance?
Financial intelligence is the overarching theme here. A child can budget and plan on a set amount of money when they receive the same weekly payout. From there, parents have an opportunity to teach budgeting, saving, and charitable giving. 
A pure allowance also creates the narrative that chores and helping out around the house are expected responsibilities, not items to wager. This allowance method is especially great for younger kids who might need more hand-holding with chores and kids who don't do well under pressure.
The hybrid approach to allowance
Some families prefer a hybrid of the two allowance methods. You might give a weekly allowance or monthly allowance that isn't tied to household chores but offer kids the opportunity to earn extra money by helping out with certain tasks. They'll be able to learn about financial literacy while also having the incentive to figure out how to make a few extra bucks.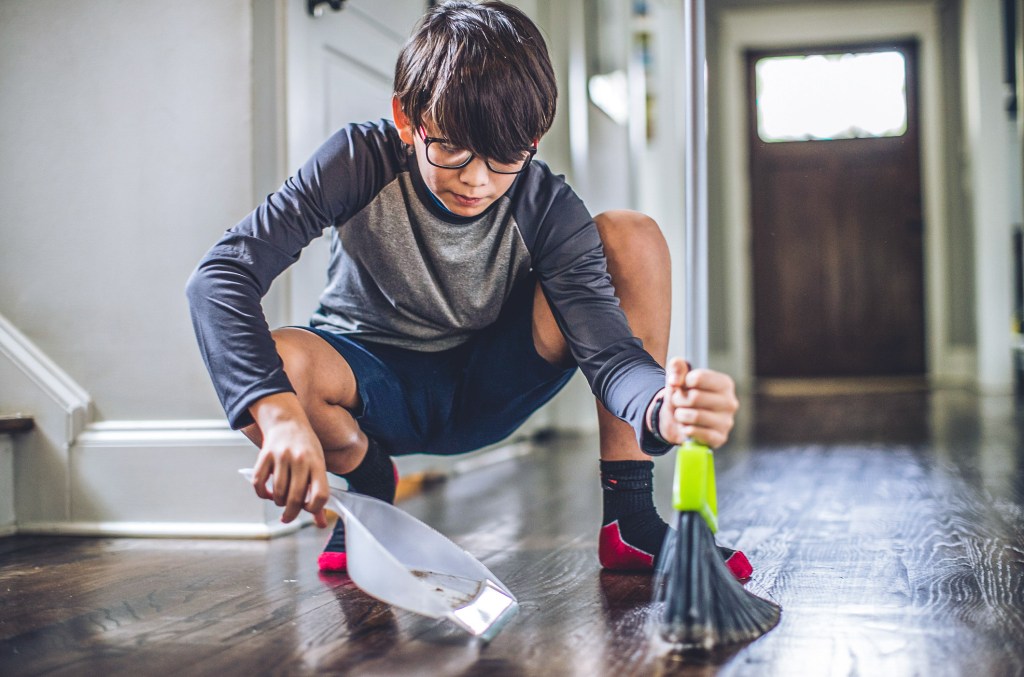 6 benefits of choosing a chore-based allowance method
Whatever approach you choose, you'll want to take your kids' age and disposition into account. Tweens and teens, who are still learning the difference between wants vs. needs, will likely gain the most from the chore-based structure. Here's why you might want to consider this allowance method for older kids.
1. It teaches accountability
Kids will get a hands-on understanding of the value of their time and a dollar. They'll be held accountable for finishing a chore in order to get paid. This is applicable knowledge and practice for all future jobs and relationships with employers.
Use our kids allowance calculator to start planning and assigning chores for your family.
2. It nurtures healthy respect for work and money
A chore-based allowance will help instil a sense of purpose and productivity in kids. The work-for-what-you-want mentality teaches them that their time is valuable and their money hard-earned. When it comes to future jobs, they'll have respect for the effort it takes to complete each task, and hopefully, that equates to pride in their work. That's the goal.
Learn more: How to Make Money as a Kid Online
3. It provides incentive
Whether it's money or a privilege, kids love an incentive. If your child is especially money-driven, cash will be a win for them and their savings goals. But it's also a win for parents, who will get a hand with their never-ending to-do lists. 
4. It teaches good money habits and budgeting skills
Kids need to be exposed to money to understand it. Any allowance will teach kids good financial hygiene, including saving, budgeting, managing expenses, and accounting for charitable giving. You can also introduce important money lessons such as the concept of inflation and investment by opening a high-interest savings account, where their money can grow. 
Learn more: What Parents Need to Know About Debit Cards for Kids
5. It empowers kids with a safe space to develop their skills
Because they're learning and developing both job and money management skills, a chore-based allowance gives kids a safe place to make mistakes and ask questions. This will build confident spenders, investors, and employees.
6. You can use a chores app to track and pay allowance
No cash on hand? No problem. A chores and allowance app like Mydoh removes fumbling for change from the equation. Geared toward kids eight to 18, the parent-friendly app features a dual interface. One login is for parents to add and track chores, upload money, and find talking points on things like budgeting. The other is for kids to check off their completed chores, see their profits, track what chores are left to complete, and save for the items they really want!
Want to know even more about building an allowance structure of kids and teenagers? Check out our Guide to Giving an Allowance to Kids and Teenagers.
Most importantly, kids can access their dough independently. Using a parent-monitored Smart Cash Card, they can spend their money in-store or online in real-time anywhere that accepts Visa.
Start your child on an allowance program that's best for your family
Choosing an allowance method that works best for your family takes some consideration. But whatever approach you choose, your kids will have the benefit of learning about money management at an early age. 
Download Mydoh to get started on your chore-based allowance journey.
This article offers general information only and is not intended as legal, financial or other professional advice. A professional advisor should be consulted regarding your specific situation. While the information presented is believed to be factual and current, its accuracy is not guaranteed and it should not be regarded as a complete analysis of the subjects discussed. All expressions of opinion reflect the judgment of the author(s) as of the date of publication and are subject to change. No endorsement of any third parties or their advice, opinions, information, products or services is expressly given or implied by Royal Bank of Canada or its affiliates.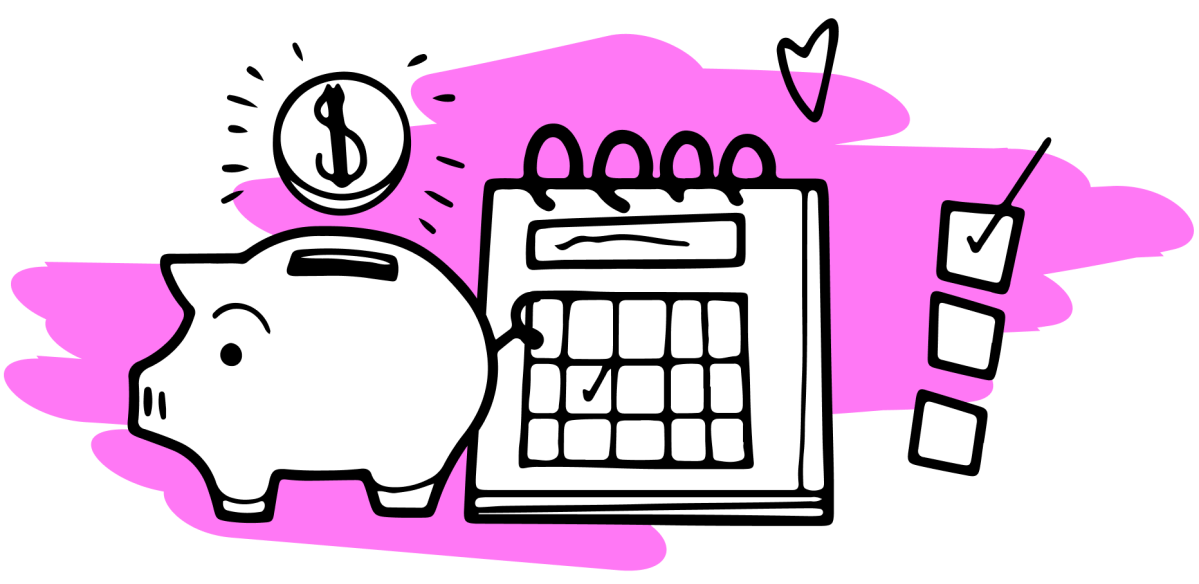 Teach Your Kids How To Earn, Spend & Save Money
with the Mydoh App & Smart Cash Card.
After the trial, Mydoh is just
$2.99 per month