Social media has grown to become an integral part of everyone's daily life, irrespective of age. It's become even more important during COVID-19. One of the more positive outcomes of the pandemic is that many teens and tweens have used social media to "snap" with their friends, post selfies, and create TikTok videos.
While there are benefits to tweens and teens joining social media (we'll get to those later), as parents, it's also essential to draw boundaries and understand the positive and negative impacts of social media.
So, If your tween or teen is already using social media or asking to join social media, here's everything you need to know.
What is social media?
In simple terms, social media is any digital platform that allows people to share content easily. There have been quite a number of platforms around since the late '90s and early 2000s. According to Social Media Today, the first platform to be recognized as a social media tool was "Six Degrees," founded in 1997.
One of the more popular platforms we use in today's world is Facebook, which was founded in 2004. Initially, Facebook was limited to Harvard students and later extended to users worldwide. Today, Facebook has 2.85 billion monthly active users, and the company has bought out other social media platforms like Instagram and WhatsApp.
What are social media platforms used for?
While the main point of social media is to stay connected with people, it has developed over time to be used for other activities such as learning, creating an online presence for businesses, and digital marketing.
What are the main social media platforms?
Here are some of the common social media platforms that are used today:
Facebook
Facebook is a popular social media platform amongst almost all age groups. It has features such as sharing pictures, albums, updates about your life, news articles, and even allows you to play games online with other friends on your list. The platform also has "Messenger," a private message/direct message platform used to send private messages to friends on Facebook. A user must be 13 years or older to create a Facebook account.
Learn more: What Parents Need to Know About Facebook
Instagram
Instagram is owned by Facebook and is a photo and video platform. It allows for photos and videos to be shared with users who follow you and to like and share content created by accounts you follow. It was originally designed because of the app creator's love for photography. Its popularity grew over the years due to the ability to "instantly" share a photograph after capturing it. The minimum age to create an Instagram account is 13 years or older.
Learn more: What Parents Need to Know About Instagram
Twitter
Twitter is commonly known as a microblogging site where thoughts are shared instantly. However, it has a limit of 280 characters in each tweet. The platform is popular with celebrities, news outlets, activists, politicians, businesses, and people in the entertainment industry who share news articles in quick, short snippets or engage in trending conversations. It also allows for instantaneous sharing of news through "retweets." A person aged 13 or older can open an account on this platform.
Learn more: What Parents Need to Know About Twitter
TikTok
TikTok is a video-sharing social platform where users can create and watch short videos ranging from 15 seconds to one minute. The app allows users to shoot and edit videos as well as add text, graphics, and filters. It first launched in September 2016 and since then has grown to have over 689 million active users. The minimum age of a user should be 13 or older to open a TikTok account.
Learn more: What Parents Need to Know about TikTok
Snapchat
Snapchat is popular for its feature of sending a picture that is available to the receiver for only a short period of time. According to Pocket Lint, it was designed this way to encourage continuity in the flow of interaction. Today, Snapchat can send short videos, video chat, send messages, and create avatars. It also has a feature that allows users to view stories on popular publications and news outlets. Users have to be aged 13 or older to open an account on this platform.
Learn more: What Parents Need to Know About Snapchat
Pinterest
Pinterest is an online platform that allows users to "pin" ideas. It is largely a visual site that allows users to look at images, create boards, and pin images on these boards to create and share. Pinterest is popularly used to get inspiration for events like weddings, home design, food, and fashion. The minimum age requirement for a Pinterest user is 13 years old.
YouTube
YouTube is an online video-sharing platform. It allows users to create their own channel and upload videos. Kids can watch videos, entertainment, subscribe to their favourite channels, and like and comment on videos. Users need to be 13 years old or older to create a YouTube account.
Learn more: What Parents Need to Know About YouTube
LinkedIn
LinkedIn is a professional social networking site where people create a professional profile with their education and work history and references from people in their network. The platform is designed to look for jobs, internships, or professional opportunities and network online. Users need to be 14 or older to create a profile on LinkedIn.
WhatsApp
WhatsApp, also owned by Facebook, is a phone app that allows users to send messages, make voice and video calls, and share images, videos, documents, and other content. It works as a messaging service but needs an internet connection. Both the sender and receiver need to have the app installed on their phones. The app has an age restriction of 16 and above.
Learn more: What Parents Need to Know about WhatsApp
Clubhouse
Clubhouse launched in March 2020, and the hype grew as it was an "invite-only" app. It is a platform that allows people to come together and have a discussion or listen in on a discussion that interests them, almost like a podcast or audio-chat social network. It does not have an age restriction, but most users are 18 years or older.
Learn more: What Parents Need to Know about Clubhouse
WattPad
Wattpad is a platform for writers to publish their stories. It is also popular for fan-fiction writing about movies, shows and books, as well as a great website to discuss and rate books. The platform allows users aged 13 years or older to sign up.
Reddit
Reddit is a content-sharing platform that allows users to share, rate, and discuss a variety of topics. The platform contains "subreddits." These are topics and niches that people can subscribe to based on their interests. Subreddits vary with topics such as politics, science, questions, TV shows, movies, photography, and even geographical locations. Reddit has no age restriction, but it is encouraged that the user is 13 years or older as there are no parental control or safety features available.
Medium
Medium is an online publishing platform that allows users to share their writing on any topics of their choice. It is also a great source of articles from different streams of writing, such as poetry, news, comics, and personal experiences. The platform allows users aged 13 years and older to sign up.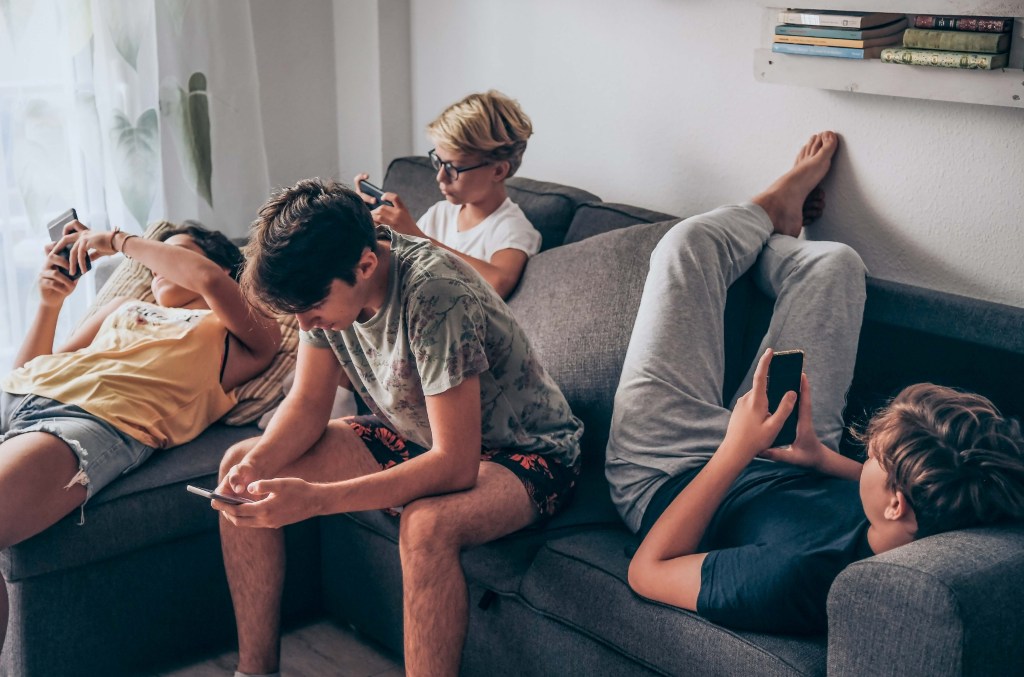 Is social media safe for kids?
Social media is a big part of many people's lives these days—especially teens'. Gen Z is the first generation to truly grow up as digital natives and sharing online has become a norm. Many people use social media platforms to share their art, writing, or other creative​​ talents. And if used correctly, social media can open doors to many opportunities and learnings.
Where there are advantages, there are also disadvantages. Sometimes, kids find themselves subjected to the negative side of social media. This includes exposure to inappropriate content and cyberbullying. However, this shouldn't be a huge concern for parents if you talk to your teens and oversee their social media use.
It is also a good opportunity to educate tweens and teens about cyberbullying and engage in conversation about what is and isn't appropriate content.
Learn more: Pros and Cons of Social Media for Kids & Teens
How can I monitor my kids' social media activity?
Teens and tweens are at the age where they don't really want parents hovering over their activity—both offline and on social media. However, as a parent, you can leverage some parental control options. While it's important to know what your kids are posting, you also want to know who is contacting them. Here are some ways can monitor your teens' social media activity without resorting to helicopter parenting:
Add them to your accounts
Be honest with your kids. If you want to see what they are doing on their profiles, add them as your friend or follow them. You can monitor what your tweens and teens are posting and take the opportunity to understand and discuss their likes and dislikes.
Have open conversations
Engage with your teens offline too. Have conversations about anything and everything, ensuring they know that this is a judgement zone. This will encourage tweens and teens to talk more freely about any issues that may arise when they're using social media.
Monitor their history
This can be done every once in a while. Check your kids' social media history or their browsing history to see what they searched for. This can help you understand if your teen or tween is going through anything that you may be able to help with.
Have rules for using social media
There are apps out there that allow you to do this, but you can also treat your kid as a responsible young adult and set certain rules on social media usage. You can have time limits on usage, what kind of accounts they are allowed to follow, only accept follow requests from people they know, and what things they should tell you about.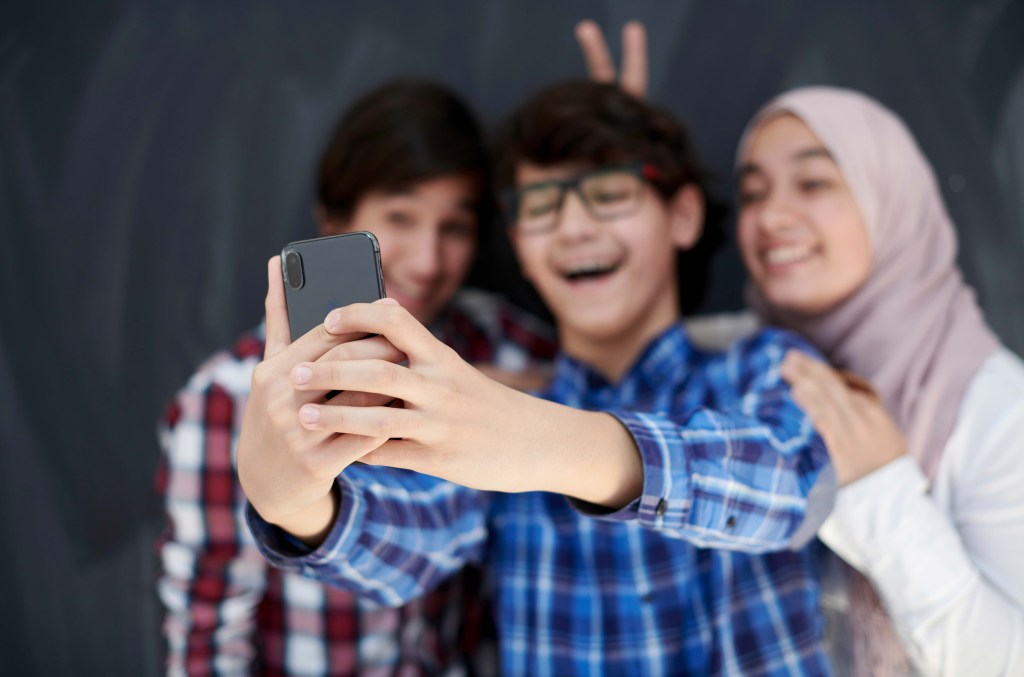 How to explain privacy risks to your kids
In order for tweens and teens to understand why you want to oversee their social media activity, it's important to explain where you are coming from. It's helpful to take the time to have an open conversation with them about social media privacy risks, how they happen, and what they need to look out for when using social media.
Privacy risk is the potential loss of or control over personal information. This can be done through hacks, suspicious emails, suspicious links, or direct conversations with people asking unusual questions. Here are some tips to help your kids understand privacy risks:
Keep your personal information private
Never share passwords with anyone (other than parents), and change your passwords often. If someone asks for personal information online, don't share anything such as your home address, school, or phone number, unless it's someone they know personally. Never share bank information or information about other family members. If your teen gets a friend request or follow from someone they don't know, they shouldn't accept it.
Explain that nothing is temporary
People can take screenshots of anything they see. For example, even though Instagram stories are only available for 24 hours or Snapchat messages disappear, someone can still take a screenshot, save them, and share them with others.
Communicate with parents
If something feels off, suspicious, uncomfortable, or fishy, encourage your kids to share it with you or a teacher.
Turn off GPS tracking
If your kids use a GPS-enabled smartphone or tablet, they could be posting status updates, photos and videos with "geotags." Geotags share the exact location of where your photo was taken. Make sure these are turned off on devices in the privacy settings on their device.
Learn more about how kids and teens can shop safely online.
What is cyberbullying?
Cyberbullying is bullying that takes place in a digital space. This can be through social media, text messages, online gaming, and more. According to Broadband Search, "Sixty per cent of teenagers have experienced some sort of cyberbullying." Cyberbullying can result in mental health issues, social anxiety, a dip in academic performance, or more aggressive behaviour.
As parents, you want the best for your kids, and you don't want to see them subjected to any form of bullying. Here are some suggestions on how to prevent cyberbullying or how to navigate it if your teen is targeted:
Go through your kid's contact lists with them
Sit with your tween or teen and have them take you through their contact lists on their phone, social media platforms, even emails. Have them tell you who each person is, how they know each other, and what kind of relationship they have. Do this regularly to ensure everything is going well.
Talk to your kids about cyberbullying
Explain the concept of cyberbullying and how your kids should talk to you if anything happens. Do this regularly as well, so that they feel comfortable coming to you if they need to. Also, ensure your teen or tween that if they are cyberbullied, it is not their fault.
Familiarize yourself with social media apps
While you may be aware of the various social media apps available, it's important that parents know how to navigate them as well. Educate yourself on which social media apps are popular with teens and tweens and how to use them. You could even ask your kids to walk you through them.
Understanding social media addiction
There are many concerns that come with teens and tweens using social media. One of them is addiction. To quote the film, The Social Dilemma, there are two industries that talk about "users:" social media and drugs. As a user of something, it can get addictive. This is why it's important for parents to look out for how, when, and why addiction to social media can occur.
One of the common signs to look out for when your kids start using social media is how often they check their phones. If they are constantly glued to their phone, go to bed looking at their social media, or want to do things just to post about it on social media, it's time to have a chat with them. You can set boundaries by having limited screen time by locking social media apps or their smartphone after a certain time limit has been reached.
Alternatively, some teens get addicted to social media because of social anxiety or as a way of managing stress and self-esteem. Social media is a powerful tool and can bring up issues around body image, skin colour, and even certain interests. Your teen may be getting addicted to social media in order to feel a sense of belonging. In this case, it is important to have a conversation about the issues mentioned above in a more positive light. Talk about body positivity, embracing yourself for who you are, and appreciating any talents your child has.
How to set boundaries with social media use
In light of the power and addictive qualities of social media, the parent should consider setting a few boundaries when it comes to your kids' social media use:
Manage teens' screen-time
Social media is a tool. Not a part of your tween or teen's entire day. Reach an agreed amount of time your teen can engage in social media. This could be per day or per week. Then, set up a timer on their phone, making sure your kids can't unlock it.
Put limits on when they can access social media
While parents can put a time limit on how long their teen or tween is engaging on social media, they can also put limits on screen time—for example, having a family rule of no screens during meals, family time, events, and before bed.
Ask for approval on downloads
For the safety and privacy of your teen's information, it's important you have them check with you before downloading any games or apps. While it helps to set boundaries on their social media use, it's also a good opportunity to explain the privacy risk of downloading unknown apps.
Model good behaviour
Teens and kids tend to model the behaviour of their parents—or, at the least, call parents out for flaunting their own rules. So set a good example and make sure you're not looking at your screen during the times you've asked your kids not to.
Make a contract
Consider having a "social media contract" with your kids, which you both can actually sign. This way, your teen feels more responsible. If you give your kids a chance to weigh in on what the contract contains, it'll also feel fairer to them.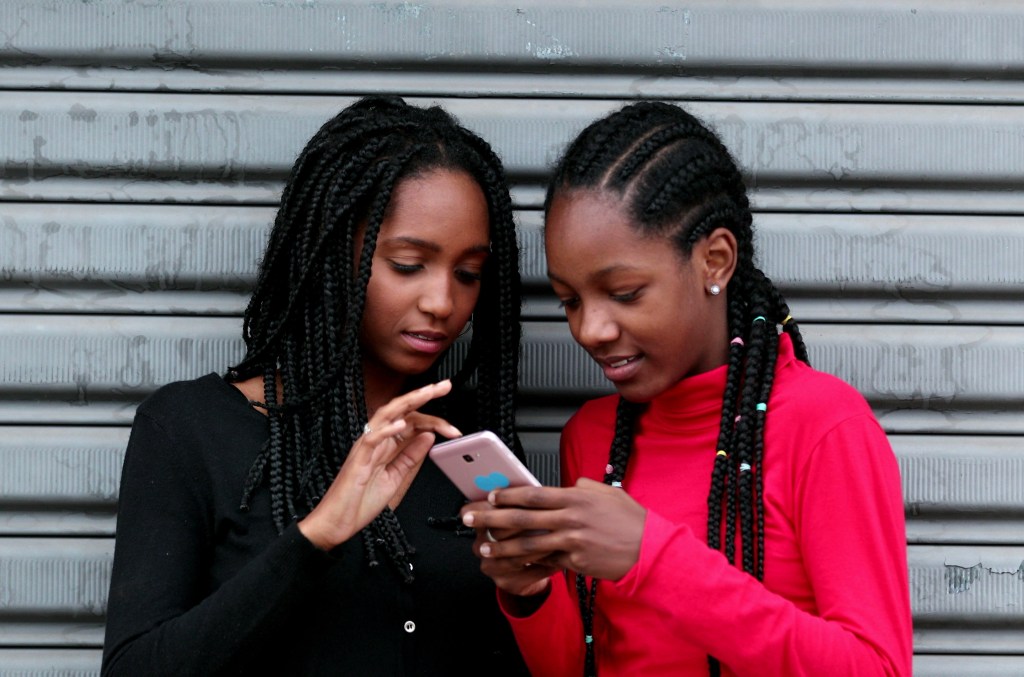 10 benefits of social media for kids
Social media can have its disadvantages, but there are many benefits for teens as well. It is just like the real world—there is the good and the bad—it depends on how you navigate it. Here are ten benefits of social media for tweens and teens:
1. Encourages independent and collaborative learning
Some social media platforms encourage constructive discussions in groups. For example, Facebook has restricted groups for school activities, mutual interests, and networking that are monitored and helpful for collaborative learning. In addition, tweens and teens can follow and learn from their mentors, such as their favourite athlete or author.
2. Helps connect with others
Back in the day, we had pen pals. Today, we can see and understand how someone across the world lives. The power of social media enables us to learn about other cultures and traditions, resulting in some powerful connections and beautiful friendships.
3. A great way to keep in touch with distant family and friends
Platforms like Facebook and Instagram allow us to keep in touch with family and friends around the world. Kids can jump on a video call with them and see them, even if it is digitally. This is a great way to encourage your teens to still stay connected with extended family.
4. Reduces feelings of isolation
The ability to stay connected with friends and family through a small device can be reassuring at times, especially during the pandemic. While it is important for your teens to express how they feel to you, they may feel like venting their feelings through a creative outlet, like watching a video or listening to a podcast.
5. Opportunity to get involved in volunteering and community
Social media has been a powerful enabler of many social issues, such as climate change. Your child can use digital platforms to understand these concerns and maybe even volunteer at a few organizations that help address social challenges. It also helps teens and tweens understand the world they are growing up in.
6. Personal expression
Some people like to use social media platforms to showcase their work, such as artwork, poetry, music, or writing. Your teen could use their profile as a form of personal expression to do this.
7. Digital media literacy
With the world becoming more digital, social media is a great way for young people to learn how to communicate online and use these platforms for different purposes. Additionally, some of these platforms are great sources of information and news, such as Reddit and Twitter.
8. Helps them become more culturally aware
With the many social issues going on around the world, social media is a great source to see how different geographies are tackling these challenges. Furthermore, kids can use social media to understand different cultures and perspectives through YouTube videos or by following relevant users who share more information about their culture.
9. Can strengthen friendships
According to Very Well Family, 52 per cent of teens felt that social media improved their friendships. Adolescence is a time when friendships are strong and meaningful. Social media can help enhance this through shared memories, common interests, and keeping in touch via texting and video chats.
10. Helps build confidence
By communicating and connecting with so many different people, social media helps give kids the confidence they need to communicate effectively. Sharing their thoughts on social media can encourage them to share ideas in person, too. Additionally, sharing their talents online, such as artwork, music, or makeup, can yield a positive reaction. This can help teens feel more confident to share their art or perform their music in person too.
Mydoh helps kids gain real-world experience
Many parents worry about the implications of using social media at a young age. You want your kids to be independent and confident, which allows them to make smart decisions online. This is where a platform like Mydoh can help. Mydoh helps kids learn money skills and practice them safely in the real world, and parents get complete oversight. It helps your child understand the importance of money management and gives them the confidence to make better spending decisions. And mastering this still can translate to other areas of their life—including social media.
Social media is a world of possibilities. It is something that tweens and teens are growing up with. That's why it's important they understand the positive and negative impacts of using the different online platforms.
As parents, it is very normal to be concerned about our kids' online activity. However, with the right amount of monitoring, social media can be a good experience. It's an opportunity for your kids to make friends, discover new music, learn about other cultures, have video calls with family, and learn more about the world.
Download Mydoh to help your kids learn, earn and save while making smart decisions.
This article offers general information only and is not intended as legal, financial or other professional advice. A professional advisor should be consulted regarding your specific situation. While the information presented is believed to be factual and current, its accuracy is not guaranteed and it should not be regarded as a complete analysis of the subjects discussed. All expressions of opinion reflect the judgment of the author(s) as of the date of publication and are subject to change. No endorsement of any third parties or their advice, opinions, information, products or services is expressly given or implied by Royal Bank of Canada or its affiliates.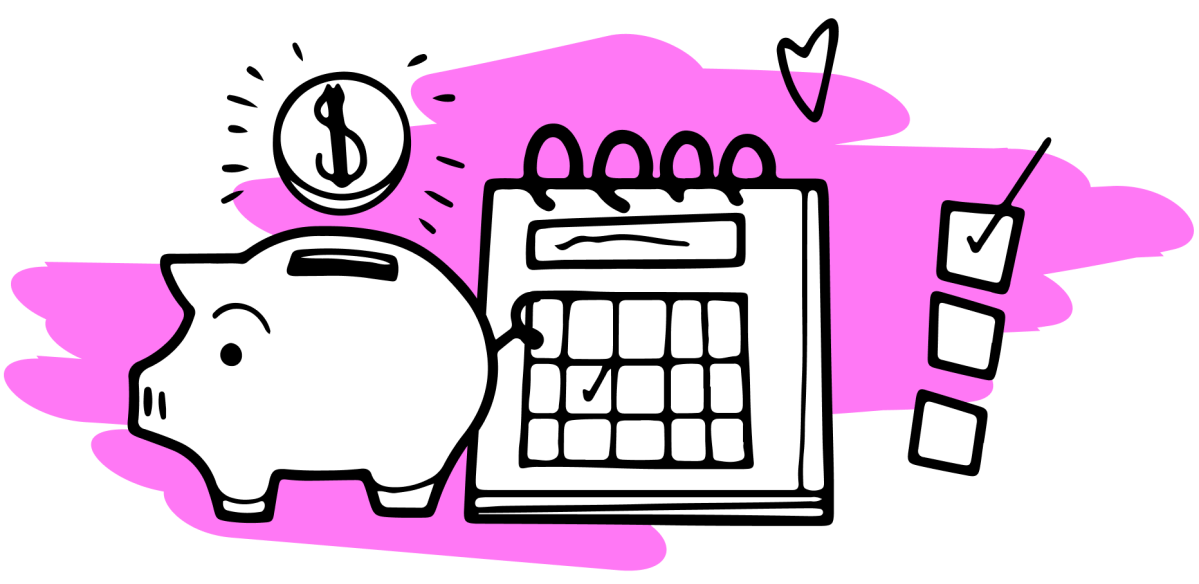 Teach Your Kids How To Earn, Spend & Save Money
with the Mydoh App & Smart Cash Card.
After the trial, Mydoh is just
$2.99 per month