Introduction to Registered Retirement Savings Plans (RRSP) for Parents and Teens
By Helen Racanelli
·
Last Updated Oct 3, 2022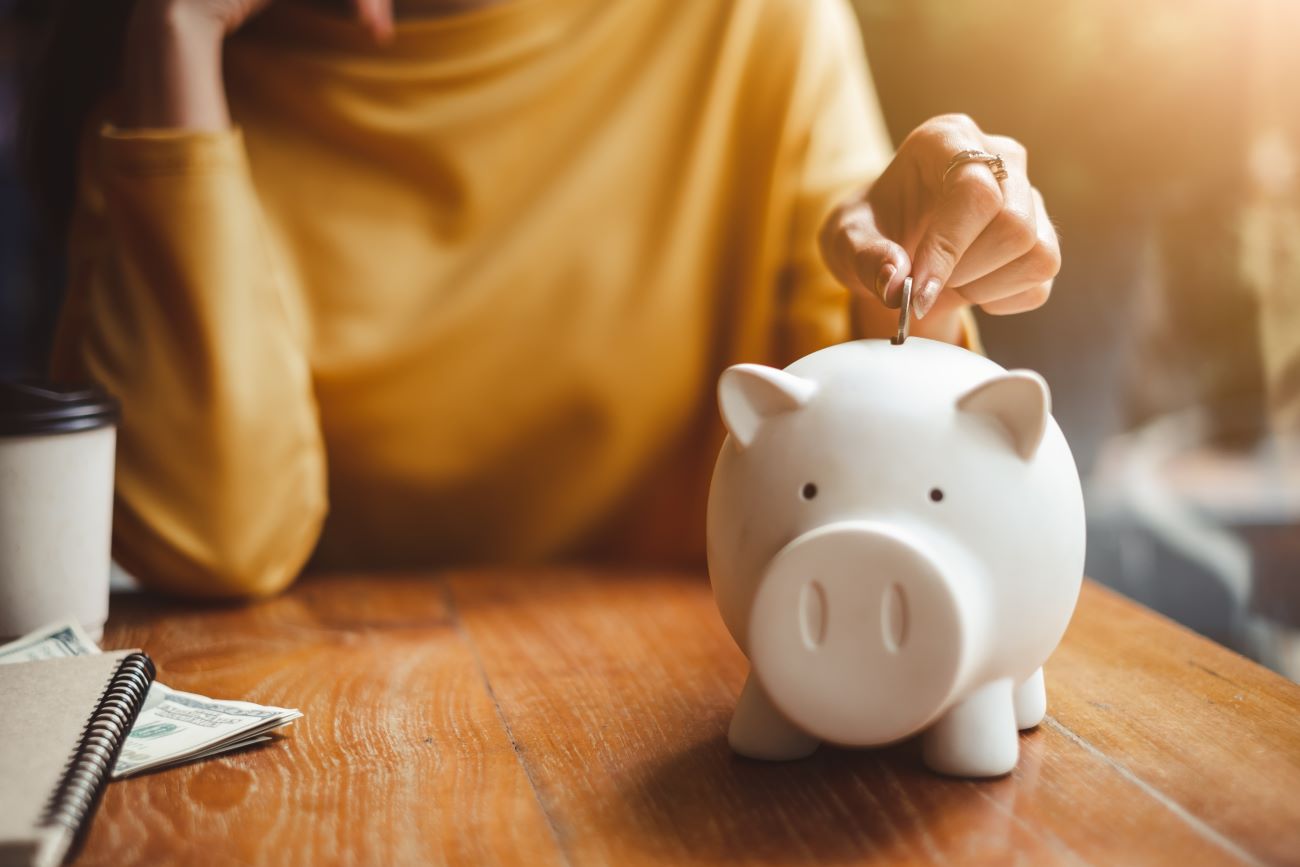 What is a registered retirement savings plan (RRSP)? And how do you even begin to explain this type of account to your kids? Don't stress! The ins and outs of RRSPs are simpler than you might think.
We'll take you through the basics so you'll be able to explain how an RRSP works, contribution limits, and the different types of RRSP accounts that are out there. We'll also help answer questions such as: Are RRSPs a good investment for teens? As a parent, can you set up an RRSP for your kids?
Read on to get a solid footing on the benefits of RRSPs. 
Key takeaways
RRSPs are a government-registered type of investment account designed to help people save up for retirement.
RRSPs offer a number of benefits, including income tax savings, an incentive to save for retirement, compounded interest on investments, and access to other government programs, such as the Home Buyers' Plan and the Lifelong Learning Plan.
Kids can open an RRSP at any age, as long as they've earned income and filed a tax return to earn contribution room. However, parents have to provide a letter of consent, and they maintain signing authority on the RRSP until their child turns 18.
RRSPs can be unlocked before they reach retirement. They can use it to buy a home or pay for post-secondary education.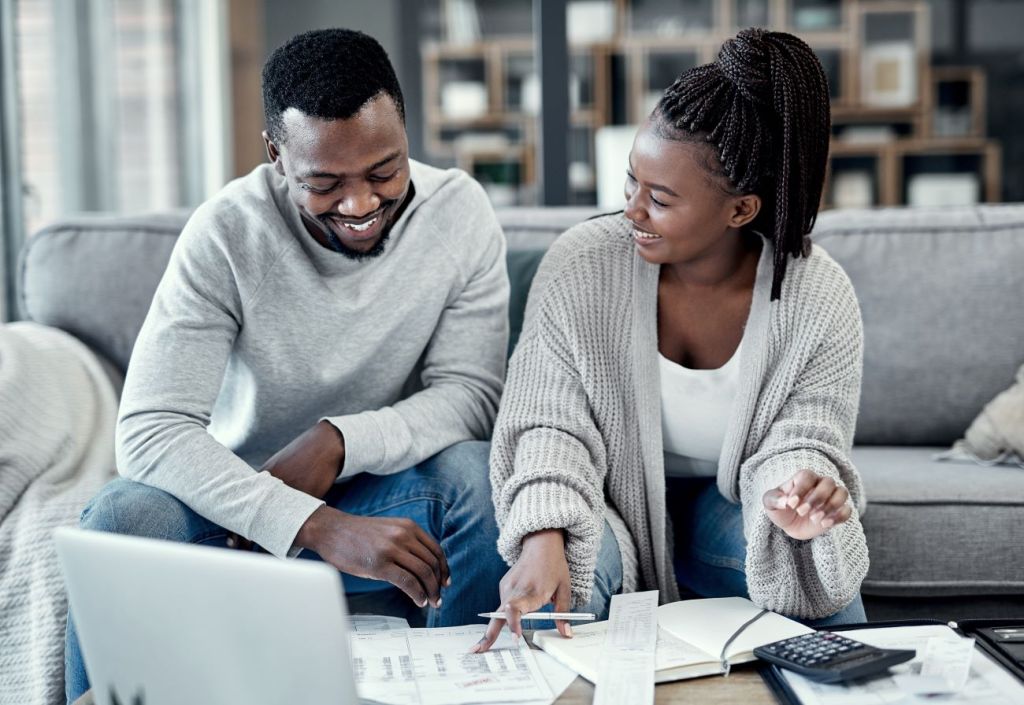 What is a registered retirement savings plan (RRSP)?
RRSP stands for "registered retirement savings plan," and, as the name implies, people use this type of financial account to save for retirement.
RRSPs are a type of account that individuals create at a banking institution and that the federal government registers (hence the extra R at the front of the name). RRSPs can contain many different financial products, including mutual funds, ETFs, and even savings accounts. The RRSP is the government's way of encouraging Canadians to save for their retirement—by giving them an income tax break during their earning years.
One of the big benefits of an RRSP is that when your teen eventually starts socking away money in it, those contributions don't count as income for that calendar year—and that can lower their income tax bill. Taxes on RRSP investment income are only paid when the account holder withdraws the income, which, in theory, will be in the (very) distant future. Magic!
Read more about investing terms to know.
How much can you contribute to an RRSP each year?
What, exactly, is an RRSP contribution? It's simple: It's an amount of money someone puts away in a registered retirement savings plan account.
But how much can you contribute? Well, RRSP contribution limits are based on an amount set by the government and relate to your previous year's earnings. There is no one set RRSP contribution amount for every person in Canada; it varies depending on how much income you made in the previous tax year. Generally, it's about 18 per cent of a person's income or the maximum contribution amount (in 2021, that was $27,830).
Your personal RRSP contribution limit is listed on your annual Notice of Assessment (NOA) from the Canada Revenue Agency (CRA), or just log into your CRA account to find it. If you can't locate your contribution limit, contact the CRA to find out the amount.
Your teen will eventually withdraw their contributions once they retire and don't have job income anymore, typically at age 65. However, they can continue to contribute to their RRSPs until they reach age 71.
What are the benefits of an RRSP?
A kid or teen with an RRSP can enjoy lots of benefits! These include:
Reducing taxable income in the years in which they make a contribution
Potentially paying less income tax due to that reduced taxable income
Having a structured plan to save for retirement
Getting a chance to earn compounded interest over many years
The benefits aren't limited to retirement, either. When your teen gets to the home-ownership stage, they can borrow money from their RRSPs to buy a house or apartment. This is covered under a government program called the Home Buyers' Plan (HBP). Or if they want to finance going back to school full-time someday, they can borrow from their RRSPs to pay for a post-secondary program through the Lifelong Learning Plan (LLP). We'll go into more detail on these below.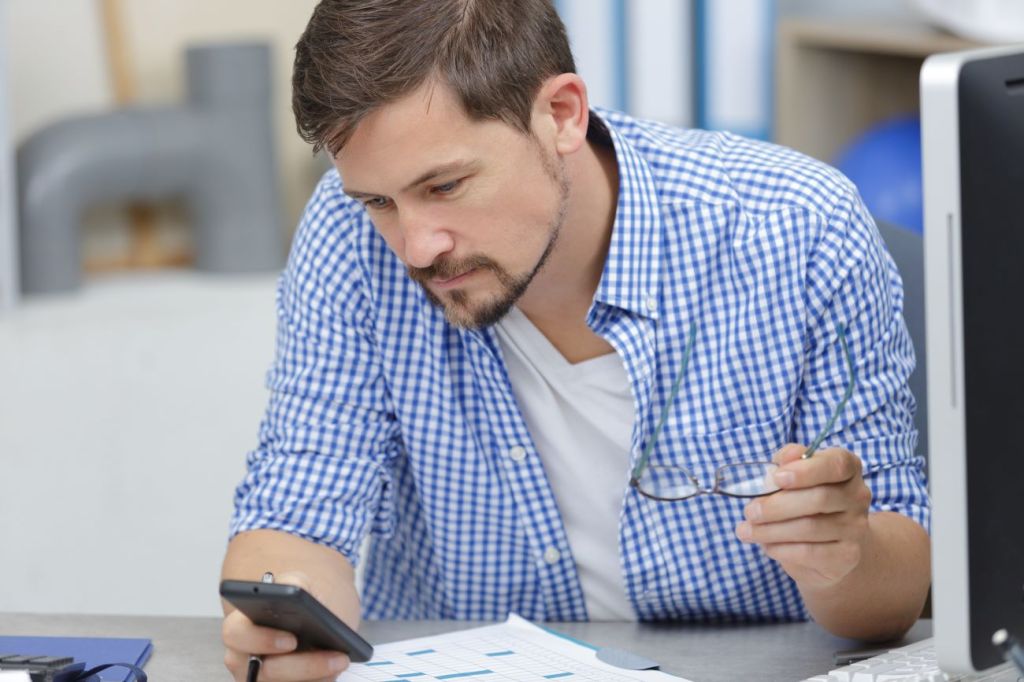 TFSAs vs RRSPs
A tax-free savings account (TFSA) allows Canadian residents to set aside money, invest it, and let it grow over their lifetime. Generally, the money is tax-free—even when it's withdrawn! However, there's one catch for investing-keen teens: They must be over the age of 18 (or 19 in some provinces and territories) to open a TFSA.
Another consideration for the TFSA is that, unlike an RRSP, the money you invest in it is not deductible on your income taxes. The upside is that you don't need an income to qualify to make a TFSA contribution. All Canadians can contribute up to $6,000 per year at the time of this writing in 2022.
In contrast, you can start contributing to an RRSP at any age. Plus, as mentioned above, it offers the possibility of income-tax reduction and access to the Home Buyers' Plan (HBP) and Lifelong Learning Plan (LLP)—a TFSA does not offer any of these perks.
Money in a TFSA can be withdrawn at any time (unlike money in an RRSP, which you'll owe taxes on right away if you take the cash out before you retire). It can be a great tool for saving toward big-ticket goals, like a new car or that backpacking trip to Thailand that your kid has been planning.
RESPs vs RRSPs
Unlike RRSPs, the money you put into an RESP (Registered Education Savings Plan) does not lower your income tax bill, but the income generated is allowed to grow tax-free. An RESP is set up specifically to help fund a child's education—be it your own kid, a grandchild, or even a family friend. In other words, RESPs are a government incentive to encourage people to save for kids' university or college education.
Learn more: How to pay for university or college.
Teens might wonder if they can start an RESP of their own to save up for their education—and the answer is yes! As long as they are a resident of Canada, your teen can name themselves as a beneficiary.
If a child opens an RRSP, they could eventually use that investment to pay for college or university through the Lifelong Learning Plan (LLP).
Types of RRSPs
Individual RRSPs, self-directed RRSPs, group RRSPs, spousal RRSPs…. What does it all mean? Here's how to make sense of some of the different RRSPs on the market.
Individual RRSP
The individual RRSP is the most common type. It's probably the first kind of RRSP your teen will have. It's registered in their own name, and all the tax benefits and investments belong to them.
Group RRSP
A group RRSP is a type that employers offer. Some (not all) companies offer group plans through which they deduct (and sometimes match!) RRSP contributions directly from a worker's pre-tax paycheque. This means the employee gets an immediate break on income tax.
Spousal RRSP
A spousal RRSP is registered in your spouse's name, but you get the income-tax-saving benefit. Why do spousal RRSPs even exist if you can have an individual RRSP? They are used to split income in cases where one spouse earns more than the other. The numbers balance between them so that, overall, the couple pays less total income tax.
Self-directed RRSP
RRSPs are a type of account, but there are many kinds of investments that can live under its umbrella, such as mutual funds or ETFs. These funds are managed by institutions. However, some individuals like to manage their own investments, and self-directed RRSPs let them do that. If your teen goes this route, they can act as their own manager by selecting specific stocks, bonds, or other investment products they want to go into their RRSP.
Locked-in retirement account (LIRA)
A locked-in retirement account (LIRA) is an investment your teen won't be able to withdraw from until age 55 at the earliest. How does that happen? Some employees have a pension plan through their employer; if they leave the company before they retire, they have the opportunity to move those funds into an individual, specialized RRSP, called a LIRA. This literally locks in those pension funds at a financial institution until the investor reaches retirement age, when they can withdraw them.
Can you withdraw funds from an RRSP early?
While your kid can take out money from their RRSP account before retirement, it's not a great idea. They'll end up paying tax on the money because it's considered income—in fact, their financial institution will take the tax out automatically and send it to the government for them. So, generally, money-savvy RRSP holders avoid withdrawing RRSP funds unless it's for an emergency.
There are two notable exceptions to paying tax on early RRSP withdrawals: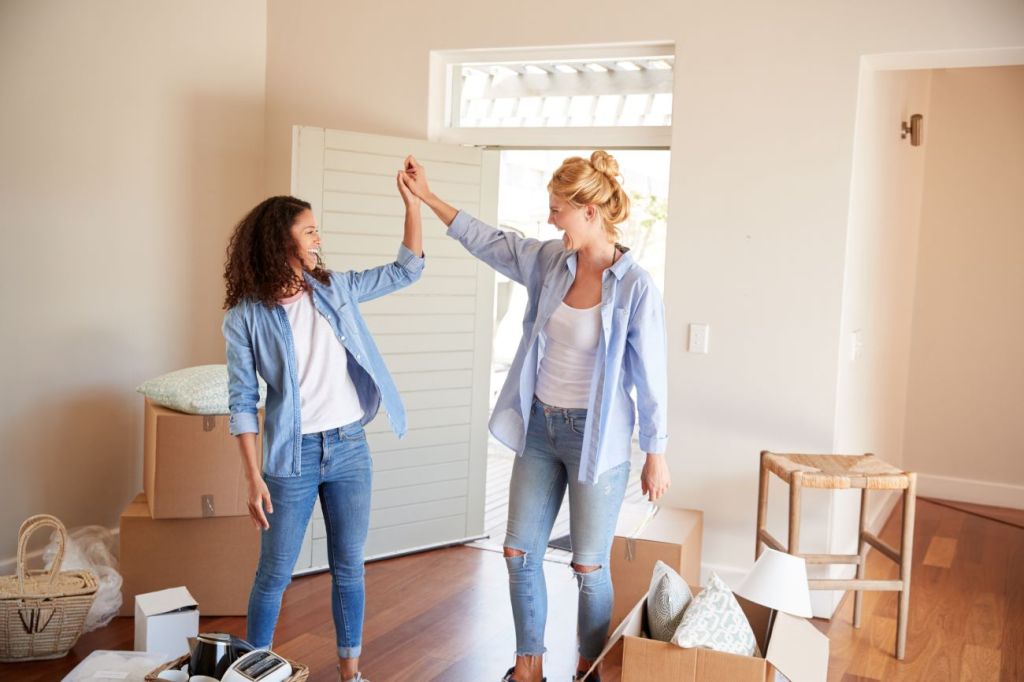 Home Buyers' Plan (HBP)
The HBP allows qualified first-time home buyers to borrow from their RRSP to make a down payment on a home. They repay the borrowed amount over a period of 15 years.
Lifelong Learning Plan (LLP)
The LLP also allows an individual to borrow from their RRSP earlier in life. But this plan helps them finance further education. For instance, if your kid ends up wanting to leave their job to get an MBA as a full-time student, they could fund it with their RRSP under the LLP. These withdrawals are generally repaid over a period of 10 years.
Can a parent open an RRSP for their child?
Yes! A parent can open an RRSP for their child if their kid has earned income and filed a tax return—this is how their RRSP contribution room is calculated. Minors who open an RRSP account for themselves need a letter of consent from a parent or guardian, who maintains signing authority on the account until the child reaches age 18.
How old do you have to be to open an RRSP?
There is no age requirement to start an RRSP account in Canada. However, the individual who wants to open one needs to have earned income and filed a tax return to qualify to set it up.
Are RRSPs a good investment for teens?
Sure, some teens worry more about their Snapchat than retirement, but that's fair, considering they've barely entered the workforce. But starting an RRSP early can make a lot of financial sense. The advantages of RRSPs—like sheltering your investment from taxes and taking advantage of compounded interest—don't have to wait till you're well-established in your career.
One consideration if your kid isn't earning much: It could be better to save their contribution room for when they're making more money down the road. Why? Contribution limits roll over every year, which could leave them lots of space to invest when their income rises. Also, remember: RRSPs aren't for saving up for big-ticket splurge items. If your kid is saving up for an epic gap year trip, a TFSA is a better (tax-free) bet.
Putting money away for the future in an RRSP has no real downside. In fact, teens and kids might be encouraged to open an RRSP if they know they could also borrow those funds for education or buying their first home.
Getting a grasp on basics like RRSPs is an important part of your kids' future. Financial literacy, like all education, is a gift that will keep paying dividends (pun intended) for the rest of their lives. Mydoh is a tool that can help them learn even more about money and set them up for a promising financial future.
Download Mydoh and help build the foundation of financial literacy for your kids and teenagers.
This article offers general information only and is not intended as legal, financial or other professional advice. A professional advisor should be consulted regarding your specific situation. While the information presented is believed to be factual and current, its accuracy is not guaranteed and it should not be regarded as a complete analysis of the subjects discussed. All expressions of opinion reflect the judgment of the author(s) as of the date of publication and are subject to change. No endorsement of any third parties or their advice, opinions, information, products or services is expressly given or implied by Royal Bank of Canada or its affiliates.