Video games have been around for decades and its popularity skyrocketing since COVID, as more and more people began looking for indoor hobbies. There are currently over three billion active video game players around the world, and the gaming industry is worth over 385 billion dollars!
The popularity and increase of the gaming industry gave birth to esports (short for electronic sports), a scene for gamers to play competitively. This new industry created the chance for hundreds and thousands of people to make money playing video games. These people are often known as professional gamers.
Interested in becoming a professional gamer? This article will explain how to become a professional gamer—even if you're still a teen—and how to make money at League of Legends.
What is a professional gamer?
A professional gamer is someone who plays video games competitively for a living. Just like there are major leagues for hockey, baseball and basketball there are also leagues for video games.
Professional gamers are the players in these leagues, competing in regional and international events for glory, titles and even big sums of money. These leagues are called esports leagues, with professional gamers often referenced as esports gamers. These individuals put countless hours of training and practice into every day.
Most popular multiplayer video games such as Fortnite, League of Leagues, DOTA, Overwatch, Super Mario Smash Bros and Mario Kart have professional leagues and each league has hundreds of teams from across the globe. Multiple esports organizations (like sports teams) are put together to compete in the esports world. But before reaching the world stage, many professional gamers start on much smaller stages.
Read more: How kids and teens can make money playing video games
Who can become a professional gamer?
It's not just adults who can become professional gamers, kids can too. However, many official leagues have set age requirements. Requirements tend to start at 17 or 18 years old, but it depends on the game.
Many games that these formal leagues take part in are rated 'M' for mature or 'T' for teens and understandably they don't allow younger players to participate. However, one of the youngest professional gamers is eight-year-old Joseph Deen who was signed on to Team 33 as a Fortnite pro. This is because Fortnite is a game geared towards kids.
Regardless of gender or race, just about anyone can become a professional gamer with the right skills, time and mindset.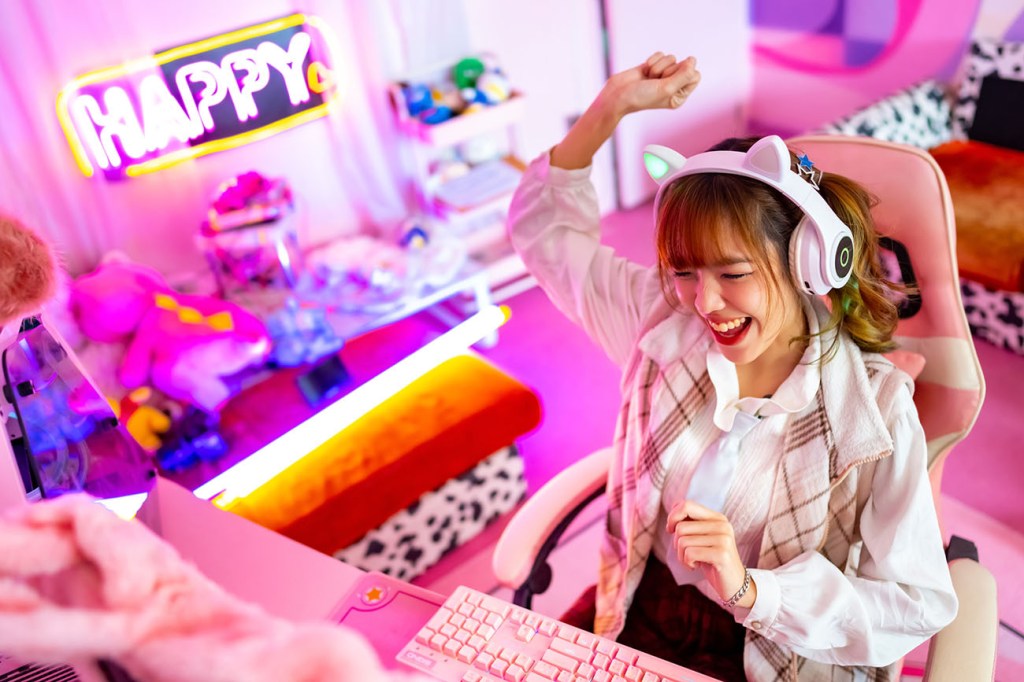 Steps to becoming a professional gamer
While just about anyone can become a professional gamer, it's still quite hard to do. It takes more than a love for gaming or being better than your siblings or friends when it comes to games.
For starters, you can't just be good at a game. You must be one of the best. Over 600 million people under the age of 18 play video games, that's 20 per cent of all gamers. Are you the best gamer in your household? Your school? Your city? You will be competing against all these people for your spot as a professional gamer. Skill is the biggest factor in becoming a pro.
Maybe you're not all talk. You put in lots of hours and you're ready to compete. With your parents' permission, it may be time to start looking for local gaming tournaments.
Most tournaments are online now. Nearly every major city has an esports community and finding them is usually easy. Google, "City Name – Game Title – Esports Tournaments." For example, in the last few years Toronto's CNE has held multiple esports tournaments.
This will be a way to start to build more experience and get your name, or gamer tag, out there. Another great way to be noticed is to live stream or start a YouTube channel.
The next step to becoming a professional gamer is to get noticed and join or start a team. Most games are multiplayer, and you will have teammates. The best way to succeed is to have teammates you know, trust and can communicate with.
Joining a team gives you this benefit and you will all be able to grow, participate in tournaments and win together. Starting your own esports team means starting from the bottom. Joining a pre-existing team that has already launched into the esports scene will make this transition a little easier. It also means you may see some money a bit sooner too.
Professional teams are often ranked in tiers:
Tier 1 teams are the favourite to win, they're household names of the esports world.
Tier 2 teams are the runner ups, it wouldn't make people upset if they won a massive event, but they're more likely to be the favourite team in a bit of a smaller tournament.
Tier 3 teams are lesser known, and usually the underdogs.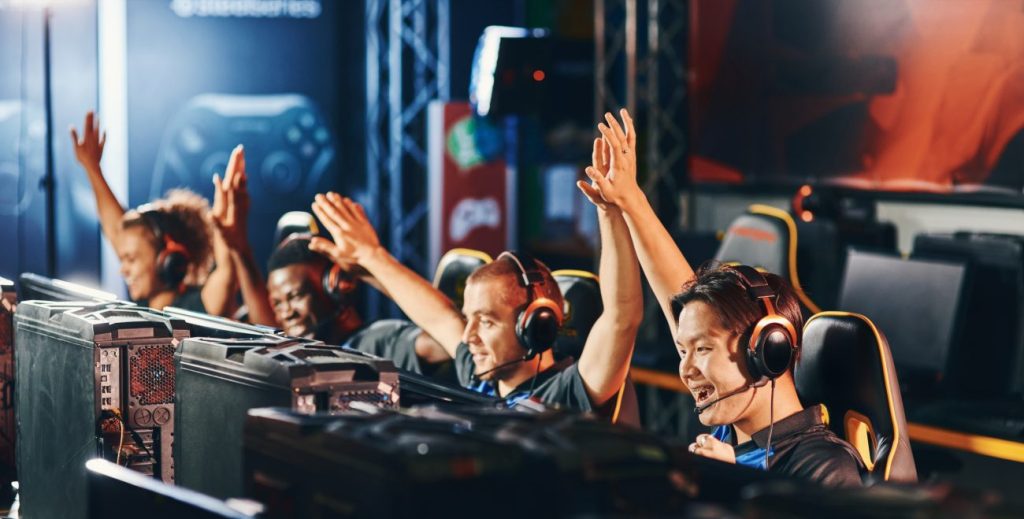 How can I make money as a professional gamer?
People who meet all the requirements needed to become a professional gamer may still not make much money from it.
Here are just a few ways professional gamers can make money:
Win tournaments
One way for local tournaments to get people to sign up is by offering a cash prize. One of the largest overall prize pools was from the DOTA 2 world championship in 2021 with a whopping $40 million USD. To get to these world championships teams would have had to compete at several qualifier tournaments to earn their spots.
While the world stage may be a bit out of your reach for now, there is still the chance to earn cash prizes at local tournaments as well. Small tournament winnings range from $50 to $500, with the amount of money multiplying with the size and importance of the tournament. The recent esports competitive tournaments hosted by Toronto's CNE had over $22,000 total in cash prizes to be won.
Join an esports organization
Esports organizations, also known as orgs, are created to house and field multiple professional gamers and teams. They work in a similar fashion to agents in the way that they are responsible for their gamers and in charge of finding tournaments and events for them to play. Organizations often give their gamers a salary and sometimes this includes housing and food. These orgs make their money through sponsorships and selling merchandise.
Live streaming and YouTube
Live streaming and making YouTube videos are two of the easiest ways to make money from gaming. It can be increasingly difficult to become successful and can be quite expensive to set up. We've got an article on how to set up a YouTube channel that breaks this down for you as well as addressing the criteria for success.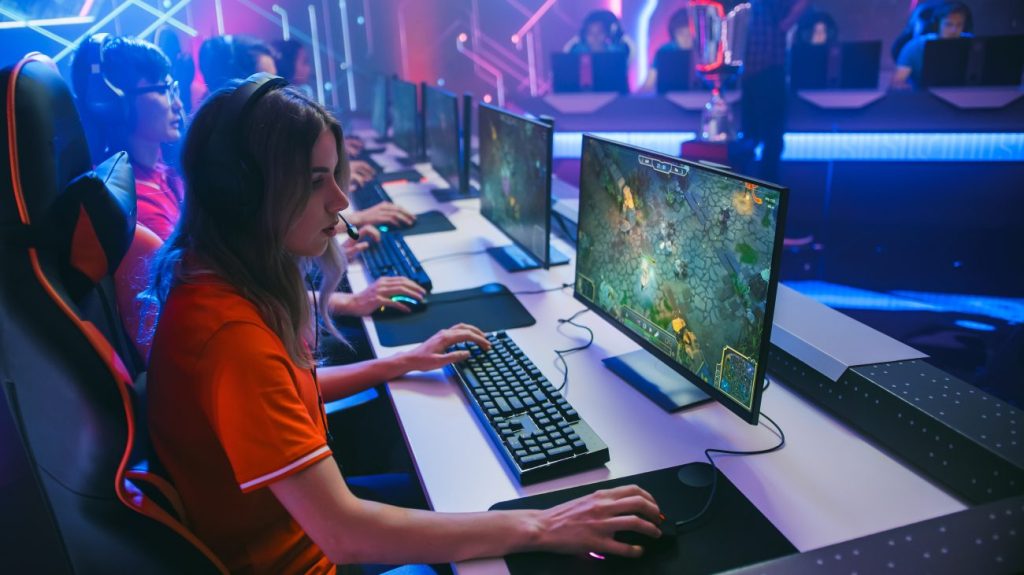 How much money do professional gamers make?
The average amount of money a professional gamer can expect to make annually in Canada is $65,000. Your salary will greatly depend on your skill level. Low ranking professionals fall into a salary of $8,000 to $40,000 while high-ranking professional could potentially make upwards of $300,000. These salaries do not include tournament winnings or sponsorships.
In a recent YouTube video, YouTuber Jordan Welch interviewed multiple professional Fortnite gamers at one of the largest gaming tournaments in the world about how much money they make.
Read their answers and you'll see the amount professional gamers make can vary:
Twitch streamer, Ripraraa streams 250 ours a month (about one-and-a-half weeks) and makes over US$10,000 per moth. She says it takes a lot of hard work and dedication to reach these numbers.
Seventeen-year-old Tkay made over US$140,000 in the past two years as a professional Fortnite gamer.
Ex Fortnite pro turned content creator Sceptic admitted he brought home over $60,000 from the two tournaments he played in professionally. Now as a content creator he makes over US$100,000 a year.
Professional Fortnite coach Arab opened up about earning over US$10,000 a month through his teams' YouTube and Twitch views.
Fortnite professional FaZeBizzle is part of one of the biggest esports organizations, FaZe clan. The organization has a current revenue of a staggering $49 million. The most money he's won playing tournaments was US$200,000 at PAX East. He averages out at over $100,000 a year.
Tips from the professionals on how to become a gamer
Here are a few tips some of the biggest professional gamers have said about breaking into their profession:
"You're not gonna get on a Tier 2 or Tier 1 team off the bat if you're plat/diamond/immortal (high ranks in Valorant but not the highest), you gotta work your way up. Everyone works their way up. So, you gotta start from the bottom and build that experience." – Professional Valorant player @DerrekOW
"Keep a balance between gaming and other parts of your life, like school, social and health." – Professional CS:Go player @oBocsgo
"It's a lot harder going pro than most people think. And even more stressful after you make it. You can't really force going pro, but if you do plan on trying, prepare to put in a lot of time and focus on improving as an individual." – Professional Valorant player @s0mcs
"I was open to constructive criticism and tried to be a teammate that people could vouch for." – Professional Valorant player @TenzOfficial.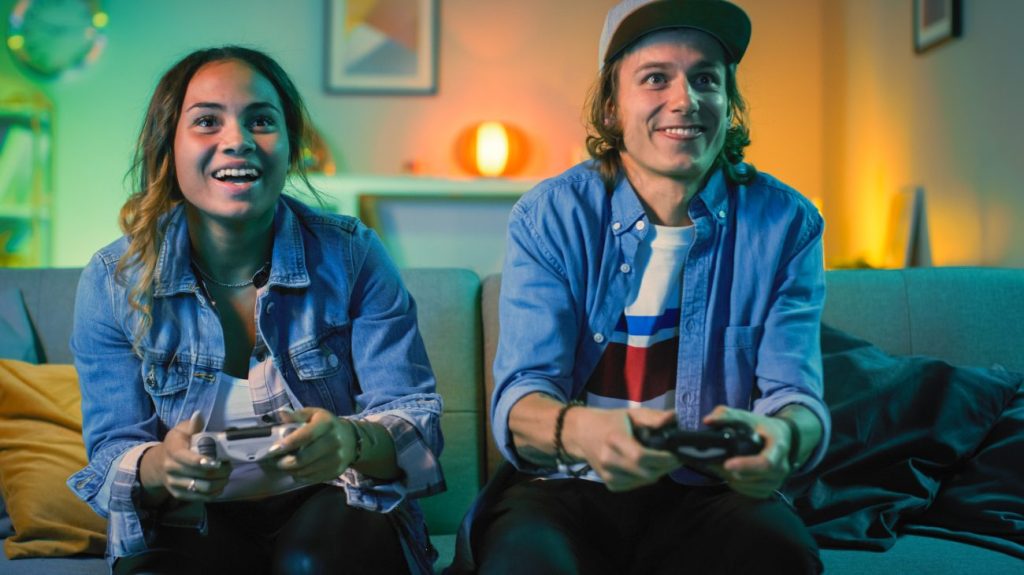 What are the drawbacks of being a professional gamer?
It costs lots of money to get into the professional scene. Gaming consoles, computers, and the video games themselves cost money. Some tournaments have an entry fee, and you need to consider travel expenses such are gas, tickets, hotel, and food during these tournaments.
The road to becoming a professional gamer can be a tricky one without the right guidance, so your parents should always be monitoring and setting healthy limits of gaming. Young people can face the risk of a video game addiction, which can cause lasting damage to your health and well-being.
It is a full-time commitment. Outings with friends, other sports, or hobbies and even time for homework may to fall behind because of the number of hours put into gaming. It's very important to make sure any homework or chores are done before hopping on the game. Respect the boundaries your parents put in place and play responsibly.
Enjoy the journey!
Becoming a professional gamer will not but an easy path, but as long as you're enjoying the journey, you'll end up where you need to be. And while you may not be making money through video games yet, ask your parents about Mydoh and how you can earn money through chores or receive an allowance.
Parents, download the Mydoh app so your kids can start earning money, save for a gaming console, and spend responsibly with their Smart Cash Card.
This article offers general information only and is not intended as legal, financial or other professional advice. A professional advisor should be consulted regarding your specific situation. While the information presented is believed to be factual and current, its accuracy is not guaranteed and it should not be regarded as a complete analysis of the subjects discussed. All expressions of opinion reflect the judgment of the author(s) as of the date of publication and are subject to change. No endorsement of any third parties or their advice, opinions, information, products or services is expressly given or implied by Royal Bank of Canada or its affiliates.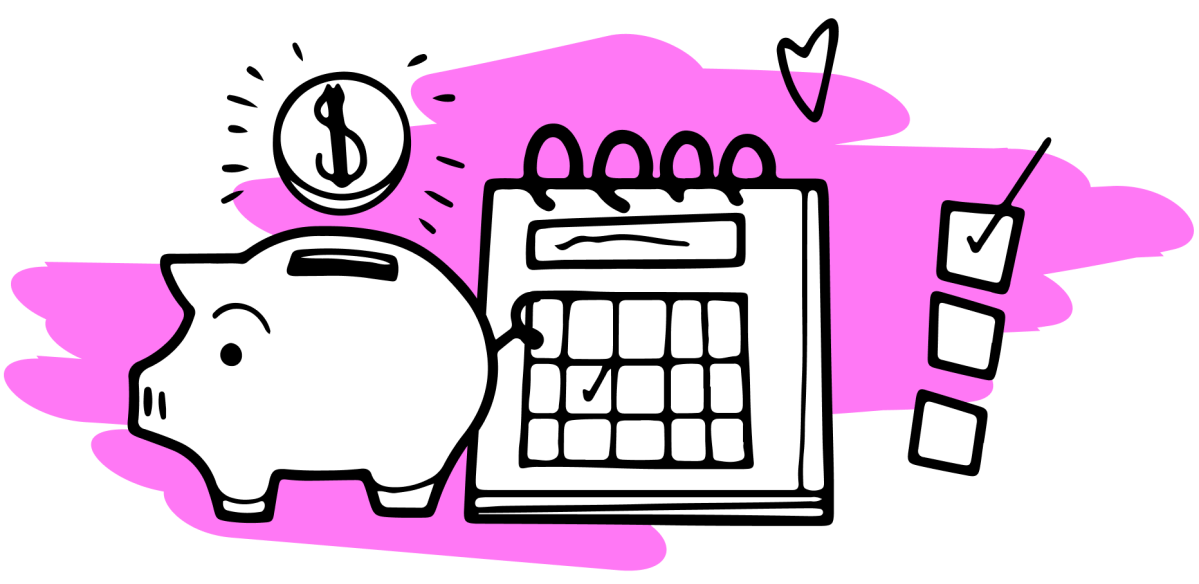 Teach Your Kids How To Earn, Spend & Save Money
with the Mydoh App & Smart Cash Card.
After the trial, Mydoh is just
$2.99 per month