The summer job is a rite of passage for many teenagers. After all, it represents one of their first big steps towards independence. Not only does it help teach important money lessons for kids (and some dough in their back pocket), but it's also an opportunity to learn valuable skills that will serve them in their future career.
Here's what you need to know about helping your teenager land their first summer job—from writing a resume to Canada's labour laws to some of the best jobs for teens.
Three benefits of having a summer job
At some point, kids grow out of summer camp and hanging out with their friends all summer doesn't hold the appeal it once did. Enter: the summer job. While some teenagers can't wait until they're old enough to work, others take, well, a little more convincing to leave the coziness of their bed. Here are three benefits of working as a teenager and having a summer job:
1. Gain valuable work experience
Right now, your teen may not see the connection between serving ice cream all summer long and their first professional job. But, as parents, we know how valuable that very first work experience can be. Not only does it help your teen build their resume, but it's an opportunity to develop soft skills like customer service, teamwork, and adaptability. In addition, they're building a professional network that can help serve them in the future.
2. Earning an income
When it comes to money, one of the best feelings is knowing you went out there and earned your own money. While your kids may be used to receiving an allowance, it's a whole other ballgame when that money doesn't come from mom and dad. It's empowering to know that the money in your kid's bank account is theirs. Plus, there are all the lessons teens learn along the way—like opening their very first chequing account, reading a pay stub, understanding how income taxes work and paying taxes as a teen.
3. Work ethic
The term "work ethic" probably sounds as outdated as "floppy disk," but unlike flares, it's something that never goes out of style (scratch that, flares are back in). Dedication and determination are something your teen can carry with them throughout their life. It's what separates the can-do's from the couch potatoes.
On the flip side, the benefits for parents when teens score their first summer job include a bit of financial relief. Teens earning income allows parents to focus on their own wants and needs, while the teens of the household can begin paying for things like their cell phone bill, in-app purchases, clothing, the latest tech gadgets and more.
How old do you have to be to get a job in Canada?
The minimum age to get a job varies by province in Canada. Before your teen starts dropping their resume off at every store in the area, it's important they understand what the labour laws are in their province or territory.
Teen labour laws in Canada by province
Here's a breakdown of when teens can start working, the minimum wage and how many hours they're legally entitled to work in Canada*:
Province
Employment age
Minimum wage
Hours teens can legally work
Alberta
Minimum age is 13 and parent or guardian consent is required.
$13
Students aged 13 to 14 can work up to
two hours on school days and 8 hours on
non-school days.

They can't work from 9 p.m. to 6 a.m.

Students aged 15 to 17 who work in retail or
hospitality can work from 9 p.m. to 12
a.m. with adult supervision.
British Columbia
Minimum age is 16, but youth aged 12 to 15 may work with written consent from a parent or guardian.
$15.65
Students aged 12 to 14 cannot work more than four hours on a school day or more than 20 hours a week during school.
Manitoba
Minimum age is 13 and youth aged 13 to 15 must complete a Young Worker Readiness Certificate Course.
$13.50
Students aged 13 to 15 can only work up to 20 hours during a school week and cannot work between 11 a.m. and 6 a.m.
New Brunswick
Minimum age is 14.
$13.75
Students under 16 cannot work more than three hours on a school day or more than six hours on any other day.

They also cannot work between 10 p.m. and 6 a.m.
Nova Scotia
Minimum age is 14 and there are restrictions on the types of work students aged under 16 can undertake.
$13.60
There are no restrictions for students aged 14 and up who meet the legal requirements to work.
Ontario
The minimum age to work is 15. Although
some jobs allow teens to start working at 14.
$14.60
Students under 18 who work 28 hours or less when in school or during holidays.

Students under the age of 16 can't work during school hours.
Prince Edward Island
There is no minimum age to work, but students who want to apply for the Jobs for Youth Program must be at least 15.
$13.70
A student under 16 cannot work for more than three hours on a school day or eight hours on any other day.

They are not allowed to work more than 40 hours in a week, nor between 11 p.m. and 7 a.m.
Quebec
Minimum age is 14, youth who want to work before age 14 need written permission from parents.
$14.25
Students aged 16 and under cannot work during school hours or work between 11 p.m. and 6 a.m.
Saskatchewan
Students aged 14 to 15 must have written permission to work and complete a Young Worker Readiness Certificate course, otherwise minimum working age is 16.
$11.81
Students 14 to 15 cannot work more than 16 hours a week and cannot work after 10 p.m. on a day before school.
*Information current as of December 2022
How to prepare for your job search
Before your teen begins their job search, it's important they're properly prepared. Part of that preparation is tackling their job search like any of us would. That includes researching, building a resume and preparing for their first interview.
Building your first resume as a teen
Writing a resume as a teen doesn't have to be daunting. Teenagers probably don't have a great deal of work experience they can include, but it's still worth taking the step to show their professionalism by putting together a polished resume, and following common dos and don'ts of resumes for students.
Here are some of the most important things to include in a teen resume:
Name, hometown, and contact information
Highlight any experiences that show a willingness to work hard, be committed, or take a leadership role
Involvement in extracurricular school clubs or activities
Academic achievements, awards, or recognition
Leadership programs or roles (e.g. Leadership In Training or assisting as a coach)
Any volunteer experience
Unofficial jobs, such as babysitting, gardening for neighbours, or a paper route.
Looking for more help? Prepped is a free online career resource that has easy-to-use resume templates available.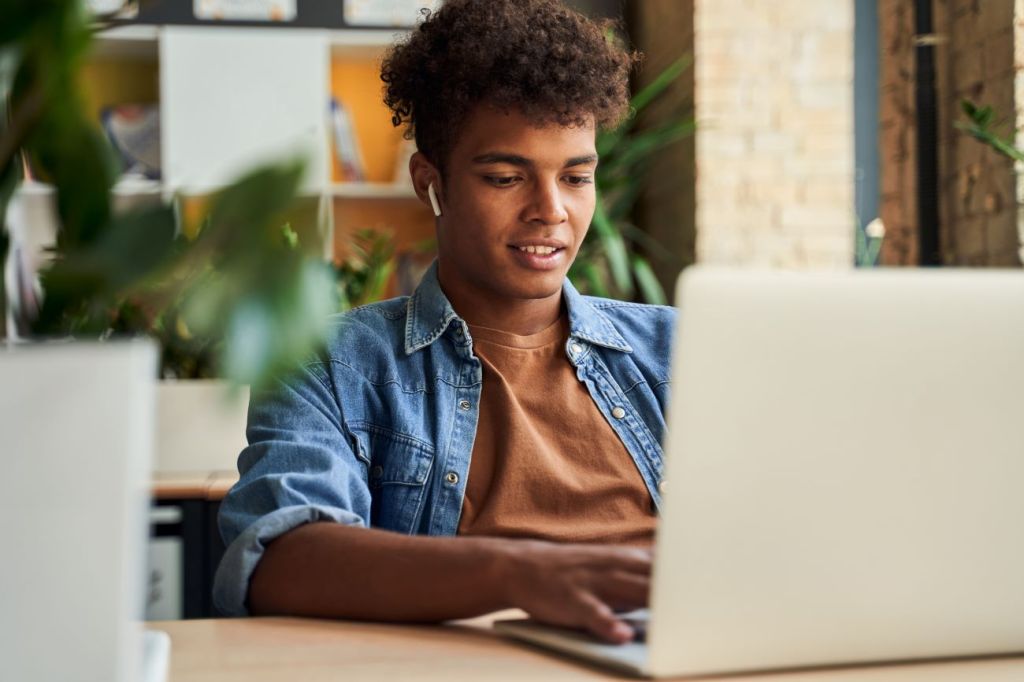 Do your research to find summer job opportunities
Good part-time jobs for teenagers are out there! While as parents, we may want to do the leg work for them, encourage your teens to look for opportunities themselves. If they're interested in retail work, it's as simple as taking a walk or drive around the neighbourhood and seeing which stores are advertising for part-time assistance or popping into the local supermarket. Similarly, online job boards are an easy way to see what's available.
Another avenue for your teen is to tap into their network. Do they have friends who are already working? Great! Ask if there are any positions available. They can also contact neighbours or family friends, especially if it's someone who works in a field your teen is interested in. They may have a great lead or make an introduction to others. That saying, "It's not what you know, it's who you know," exists for a reason.
Prepare for your first job interview
Whether you're 14 or 40, job interviews can be a nerve-wracking experience. The more your teen can prepare for their interview, the more confident they're likely to feel when the time comes. Their interview may even be virtual; however, it's still important to dress the part. It doesn't have to be any more formal than a shirt or dressy top. But think head-to-toe, from well-groomed hair to minimal makeup to a presentable pair of shoes (now isn't the time for Crocs, even if your teenager insists they're back in fashion!). Another way your teen can prepare for a job interview is to practice answering common interview questions ahead of time with a friend or parent.
Some common interview questions teens may expect to be asked include:
Tell me about yourself
Why do you want this position?
Tell me about a time you took initiative
What are your strengths or weaknesses?
What are your future goals?
Also, encourage your kids to think about telling stories to answer a question and demonstrate skills and strengths, such as how they took a recognized babysitting course or how they started a brand-new club at school because they're passionate about improv.
Seven popular jobs for teens
Here are seven of the best summer jobs for 13 to 17-year-olds:
1. Virtual tutor
Video conferencing platforms like Zoom and Skype have transformed our face-to-face interactions, and learning is no different. If your teen is a math whiz, fluent in French or passionate about English lit, they can earn money during the summer as a virtual tutor. The average hourly rate for a tutor in Canada is $20, so working as a virtual tutor is likely more lucrative than a summer job that pays minimum wage. Teens can look for tutoring positions online on sites like LinkedIn or job boards.
2. Gardening
Let's be honest, most of us would rather pay someone else to mow the lawn than waste half a day doing it ourselves. Mowing laws or general garden work is a great summer job for any teenager willing to put in a bit of hard work (and loves to be outside). It can also be a lucrative gig. Your teen can set their own rates, and depending on how quickly they work, literally rake it in. To get started, your teen can canvas the local neighbourhood and drop off leaflets advertising their services. Alternatively, they could check with independent lawn companies to see if there are any positions available.
3. Start their own business
While there are plenty of summer jobs out there, another avenue for teens is to start their own business. There are way for teens to make money online, from selling homemade crafts or original photography to making money on YouTube videos. How much they can expect to make will depend on what they choose to do and how they price their goods and services.
4. Retail
Whether it was stacking shelves at the local supermarket or folding t-shirts at a clothing store, many of us probably started out our working lives in retail. And despite the pandemic, retail outlets continue to need students to work part-time. If your teen is interested in retail, they should expect to earn the provincial minimum wage and be scheduled for shifts on weekends or evenings. A retail position is a great introduction to working life. Not only does it demand a certain amount of autonomy and responsibility (like showing up for shifts on time!), your teen will learn about teamwork and customer service.
5. Babysitting
Depending on the social distancing guidelines in your province this summer, there is probably an opportunity for your teen to find work as a babysitter (or one-person camp counsellor!) for parents who are juggling young children with work-from-home life. There are no hard and fast rates when it comes to babysitting, and, on average, your teen can earn around $14 to $15 an hour in Canada. Alternatively, your teen may be offered a flat daily rate. Babysitting is an opportunity to learn and build a range of skills, from leadership and responsibility to creativity and conflict resolution.
6. Dog walker
Another great summer job is dog walking. If your teen is confident and capable of handling dogs (and not squeamish about picking up after them), they can earn money by walking dogs or pet sitting. The best way to find clients is through word-of-mouth, the local neighbourhood flyer, or post on social media. While your teen could set their own rates, they might want to do some research and see the going rates for their area. To give you an indication of how much your child could make, the average rate for a dog walker in Canada is $18.95.
7. Food service
Another traditional job for teens is working in food service. Fast food outlets usually hire teens, and like retail, they'll learn a lot about responsibility, customer service and teamwork. Alternatively, your caffeine lovin' teen might be able to score a job as a barista at a coffee chain or an independent cafe. Most coffee chains don't hire teens until they're 16-years-old and they can expect to make the provincial minimum wage. However, depending on where they work, they could also earn tips.
How to help your teen save money from their summer job
It may not seem like it, but your teen's first summer job can lead to great things down the road. A University of British Columbia study found that teens who worked in the summer had better job satisfaction and greater future earnings than those who didn't. With a little bit of advanced preparation, your teen should be able to land a summer gig that puts some cash in their back pocket and might even be a steppingstone to their future career.
And speaking of cash, now that your child is earning their own money, they should also be learning some smart money saving habits. Speak to your kids about how they plan on spending their earnings and what their future goals are. Perhaps they want to save for post-secondary education, buy their first car, or take a gap-year to travel abroad.
Tip: Our free savings goal calculator does the math for you! See how many weeks or months it'll take to reach your savings goals.
Mydoh is a digital app with a Smart Cash Card that helps kids learn and practice money management while giving parents transparency and oversight. that can also help. By seeing what your teen is spending and where—you can be sure your teens can ensure their hard work this summer won't be wasted on iced coffee and designer sneakers.
Download Mydoh to help your teen manage their hard-earned, summer job money.
This article offers general information only and is not intended as legal, financial or other professional advice. A professional advisor should be consulted regarding your specific situation. While the information presented is believed to be factual and current, its accuracy is not guaranteed and it should not be regarded as a complete analysis of the subjects discussed. All expressions of opinion reflect the judgment of the author(s) as of the date of publication and are subject to change. No endorsement of any third parties or their advice, opinions, information, products or services is expressly given or implied by Royal Bank of Canada or its affiliates.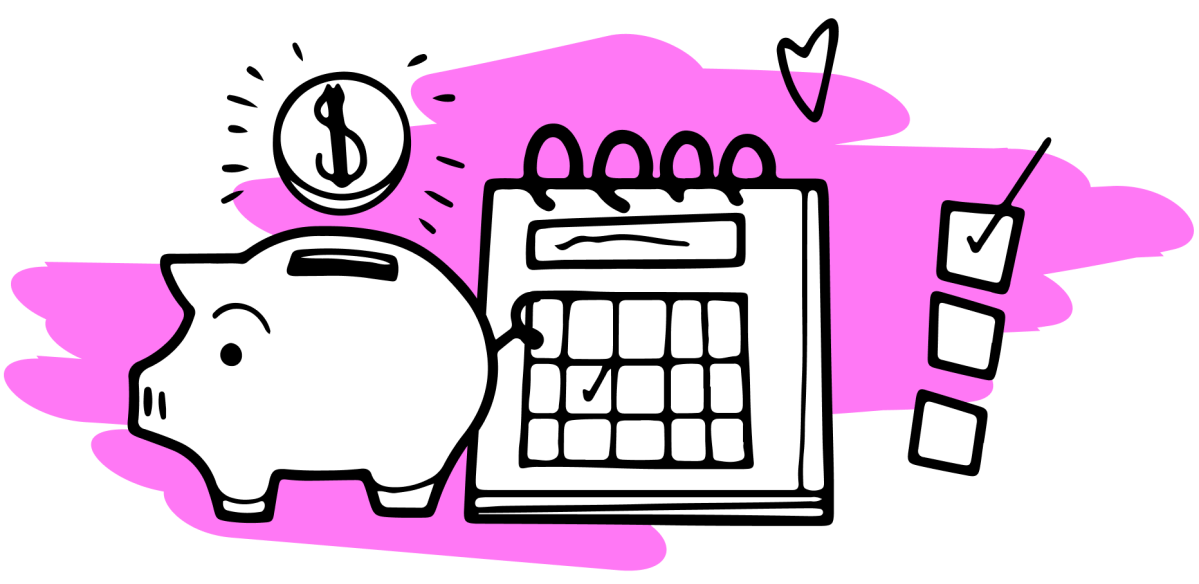 Teach Your Kids How To Earn, Spend & Save Money
with the Mydoh App & Smart Cash Card.
After the trial, Mydoh is just
$2.99 per month