If your kid or teen is already spending a big part of their free time playing video games, it could make sense for them to turn that thing they love—gaming—into a money-making hobby (or even a part-time job). They can monetize their passion for online games in quite a few ways, and the key is being realistic about their expectations for how much money they're likely to earn in the industry. Making millions of dollars as a gamer is like making millions of dollars as a drummer, hockey player, or a painter—not many people reach that skill level.
Still, the gaming world is growing fast, and exploring some ways teens can make money there can be really fun. It might even lead them to discover a talent they didn't know they had!
Here are some of your kid's options for making money by playing the video games they love.
Key takeaways
While competitive eSports (or electronic sports) offer gamers a chance to make millions, there are other (more accessible) ways for kids and teens to make money in gaming.
Platforms like Twitch and YouTube offer the ability to livestream (or broadcast) their gaming experiences, or to create content that appeals to the gaming community, and earn money for it.
Other ways kids and teens can earn money from gaming include writing reviews, game-testing, or building their own games through Roblox or Steam.
Young developers can gain experience in the gaming industry that is likely to be valuable in the future—both within the world of video games and beyond.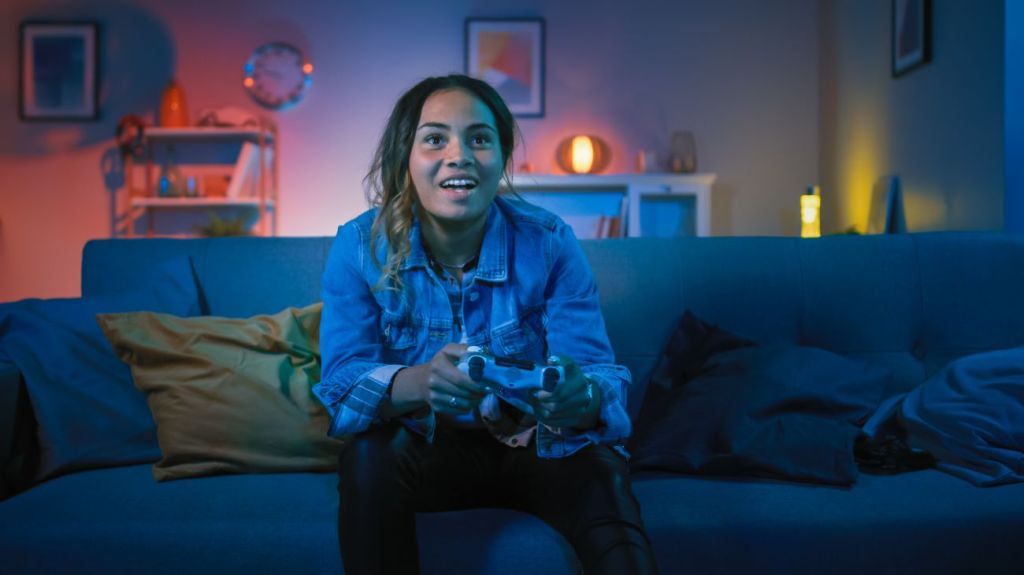 How much money can kids earn playing video games?
As of February 2021, Canada ranked eighth in the world when it comes to how much money esports players were earning. Our professional gamers have earned a combined total of $27,824,589.94 over the course of their careers. That is a lot of money. Canada's top-earning eSports player is Artour Babaev, whose gaming name is Arteezy. To date, the Vancouver player has made C$2,257,053.21 by competing in the industry.
But playing video games competitively isn't the only way to make money. Longtime gamer and Torontonian Evan Fong, who just recently turned 30, earns cash playing video games and posting the content to YouTube. His channel, VanossGaming, has 25.8 million subscribers, and in 2019 he earned an estimated $11.5 million. Canadian influencer and content creator GamerGirl (Karina Kurzawa) boasts an impressive six million followers on YouTube, where she posts about playing Minecraft and Roblox.
Read more: Most interesting kid influencers under 16.
YouTube remains a popular place for gamers to make money. The site pays about $5—and up to $5,000—for every 1,000 views a video gets, but like with other social media platforms, certain standards have to be met before YouTubers can earn money. Once a channel has 1,000 subscribers, and the content has earned 4,000 hours of watch time, the owner of the channel can turn on AdSense (the advertising platform run by Google) and begin making money for views.
Twitch is another popular platform where gamers are earning money. Canadian Imane Anys, known on Twitch as Pokimane, began streaming when she was 17 years old. She's now the most-followed female streamer on Twitch, and in 2021 her Twitch earnings totalled $1.5 million over the course of two years.
The platform offers a range of ways to make money—through ads, subscriptions, brand sponsorships, and more. On average, a streamer with five to 10 viewers per stream would earn $50 to $200 per month, while someone with 10,000 viewers per stream could reach an estimated $30,000 per month. 
Platforms like Twitch and YouTube have policies to protect kids, like all users, from harassment and/or exploitation. In order to make money on these platforms, kids under 18 will need their parent or guardian's consent and supervision. Twitch, specifically, only allows kids over the age of 13 years to stream.
Read more: The Parents' Guide to Gaming for Kids and Teens
7 ways to make money playing video games as a kid or teen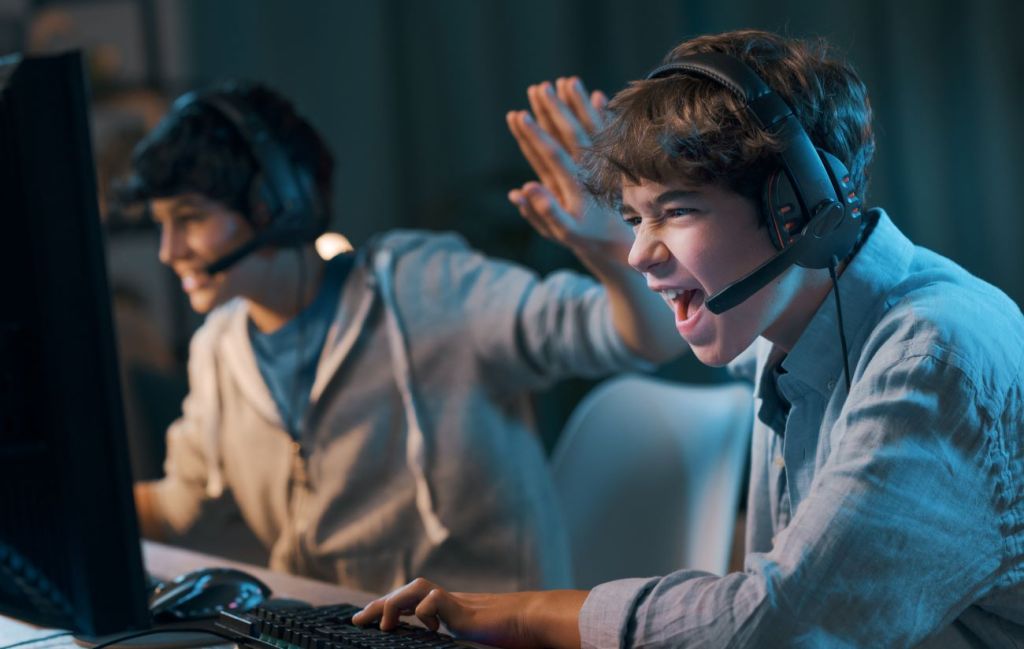 1. Livestream
Livestreaming or broadcasting is something gamers can do on Twitch or YouTube, or even indirectly on TikTok. This kind of content falls under the category of "Let's Play," and viewers tune in to see gamers perform difficult feats or pass seemingly impossible obstacles within the game, all while providing witty, informative, or interesting commentary. It's a forum designed for multi-taskers who can focus on entertaining their audience while playing.
How livestreamers get paid typically depends on the number of fans they have tuning in to each broadcast. They can earn money through ads, but it requires a lot of viewers per stream. If they're just starting and only have a small following, they can offer subscriptions and accept donations (called "tips" on Twitch) from viewers who like their content and want to see more.
If a streaming gamer does really well, there are also the possibilities of sponsorships and ad partnerships. These are where some of the top streamers make the bulk of their income. 
Read more: How kids and teens can make money you TikTok.
2. Write reviews of video games
Does your tween or teen have a talent for both the written word and the controller? They might want to explore their options for writing video game reviews and news. (At the very least, this might lead to game-makers sending them free copies of their latest projects.) When your kid first starts down this path, they're likely to find that they're writing reviews for free, or for the opportunity to have their writing published. Don't automatically turn down this chance! Those published pieces will make up their writing portfolio—they're what your kid can send to publications who do pay as proof that they have writing talent and a critical eye for video games and the gaming industry.
Once your young gamer is ready to go after some paid reviewing gigs, they can expect to earn around $30 per hour (keeping in mind that they might only write one or two hours a week when they first start out). They can look for freelance openings at gaming websites and send in their portfolio and their pitch (the game they want to write about, why they'd like to focus on that particular game, and why they're the right person to cover the topic or game).
3. Become a game-tester
On-demand testing service platforms like Beta Family and PlaytestCloud make it easy for gamers to sign up to become game-testers. To be a tester, your teen needs to be 16 or 18 years old (depending on the platform), but PlaytestCloud allows parents to sign up on behalf of their kids. Kids can then test games under parental supervision.
Once they're signed up, their job will be to play the game in a way that challenges its limitations, looking for bugs or glitches and reporting them to the programmers and designers. They might record their reports while playing, or they may have to write reports and submit them. Game-testing is a job that pays approximately the same amount your kid would make working a minimum-wage job, but if they love video games, it could be the beginning of a career in the industry.
4. Start a YouTube channel
Thanks to YouTube, anyone can launch their own channel dedicated to whatever topic they love. The platform is super-popular among gamers and while it's a competitive place to find a niche and gain followers, YouTube offers a lot of creative freedom and more than one way to earn money from a personal channel.
If your tween or teen is just starting out, they can pick a specific topic they're really interested in or know a lot about. For example, if they're a pro at Pokémon Legends or Overwatch 2, they could make tutorial videos sharing their expert tips specific to those games. If they're the kind of gamer who plays everything they can get their hands on, they might want to record reviews or reaction videos of their first time playing a new game.
We covered how YouTube ads make money for you above, but your kid can also earn money from partnerships with other brands, sponsorships and subscriptions, or by selling their own branded merchandise.
Read more: How to make money on YouTube as a kid.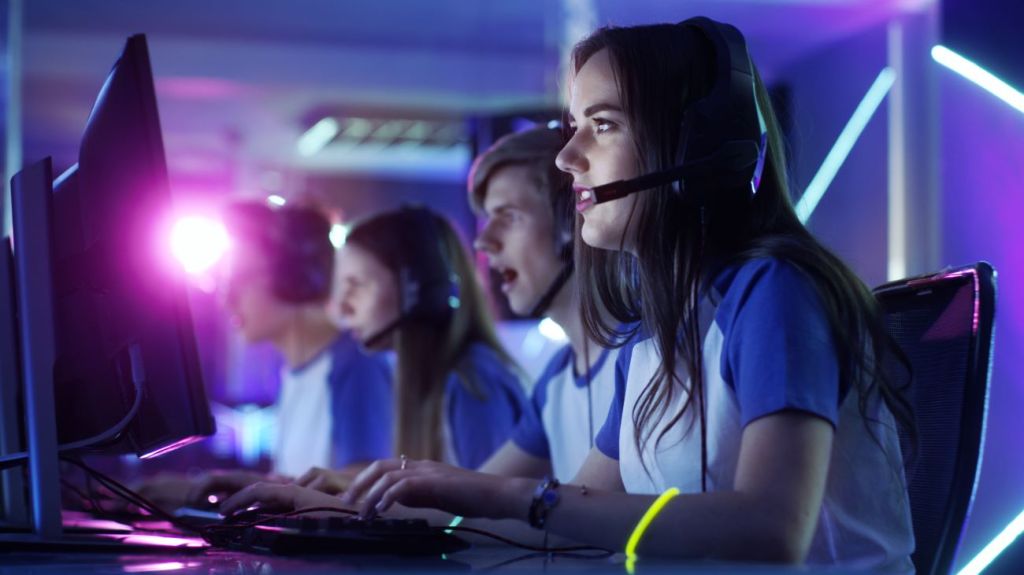 5. Become a professional video game player
Esports is growing in popularity so quickly that it's even on the radar of the International Olympic Committee and could one day become an official Olympic sport. Esports is basically gaming at a professional level. The world's best gamers compete against one another at events like L.A.'s E3 Expo, usually for substantial cash prizes. When it comes to gaming, this is where the most money can be made. Just ask gamer Thiago Lapp from Argentina, who plays under the name K1nG. At 13, he was the Guinness World Record holder for the youngest gamer to earn $1 million in esports competitions.
6. Make and sell your own video games
Platforms like Roblox have made it easy for kids to build their own games or in-game items and earn money from them by selling them through a built-in marketplace, though age restrictions do apply. Roblox allows creators 13 years of age and older to make and sell video games or items—such as virtual Gucci bags—and earn Robux (that's what Roblox currency is called) from other players. Robux can then be exchanged for currency through the platform's Developer Exchange Program (DevEx). Steam is another platform where young developers can build and share games.
7. Play play-to-earn games
With the precarious state of cryptocurrency and non-fungible tokens (NFTs) , games like Axie Infinity, Splinterlands, or Star Atlas (so-called "play-to-earn" or "P2E" games) are probably not the best way to earn money in gaming. Major gaming platforms like Steam and Minecraft have banned blockchain tech from being incorporated into their games. While it isn't necessarily bad to play these games, parents should monitor in-game purchases, and teens (who must be 18 to cash out their earnings) shouldn't expect to earn a secure or reliable income here.
The bottom line
While your part-time teenage jobs might have been serving up pizza, cutting lawns, or taking care of neighbourhood kids, your kids have the opportunity to make money online by playing or creating content for the video games they love. Those earnings can then be saved or wisely invested. Tools like Mydoh are here to give your kids the winning edge and help them level up on their financial future.
Download Mydoh and help build the foundation of financial literacy for your kids and teenagers.
This article offers general information only and is not intended as legal, financial or other professional advice. A professional advisor should be consulted regarding your specific situation. While the information presented is believed to be factual and current, its accuracy is not guaranteed and it should not be regarded as a complete analysis of the subjects discussed. All expressions of opinion reflect the judgment of the author(s) as of the date of publication and are subject to change. No endorsement of any third parties or their advice, opinions, information, products or services is expressly given or implied by Royal Bank of Canada or its affiliates.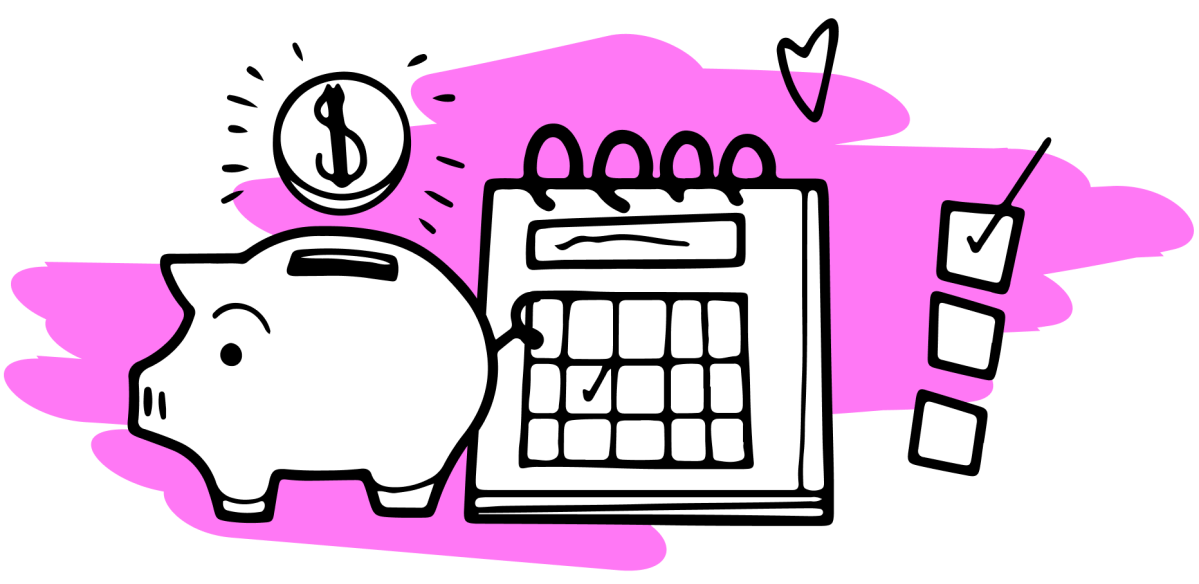 Teach Your Kids How To Earn, Spend & Save Money
with the Mydoh App & Smart Cash Card.
After the trial, Mydoh is just
$2.99 per month