If your kid has access to a laptop, tablet or cell phone, chances are they've spent some time watching ordinary kids unwrapping toys, cooking, or playing video games on YouTube, while amassing lots of subscribers and getting sponsorships in the process. And as a parent, you may have rolled your eyes and wondered about the appeal of the content, or worried about how much time your kids are spending online. Or maybe there's the constant pestering from your child about being allowed to create their own YouTube channel.
We've got you! Here's everything you need to know for a family discussion on whether or not starting a YouTube channel to make money is right for your kid or teen.
Why do kids want a YouTube channel?
There are many reasons that kids want to have their own channel on YouTube. Some of them include:
Having their own space where they can express themselves freely
Becoming famous and having more followers
As a way to earn money online
Having a platform to share their passions with others
Is it worth it to start a YouTube channel?
Dubbed "the second largest search engine in the world"—second only to Google, also owned by parent company, Alphabet—YouTube boasts 2 billion monthly logged-in users in over 100 countries. With content in more than 80 languages, there's something for just about everyone on the platform. And while billions of hours of video are consumed, 500+ hours of content are uploaded to YouTube every minute. This means content creation isn't slowing down anytime soon. And a number of the top YouTube stars are under the age of 25.
Who is the most successful kid YouTuber?
One of the highest-grossing accounts on YouTube features a school-age boy named Ryan Kaji, who has been making videos with his family since he was three and now earns an estimated US$30 million a year between his video channel and clothing line. With kids seeing other teen influencers gain fame and fortune through video platforms like YouTube and TikTok, it's natural for them to want to explore this mode of self-expression. Suddenly all that pleading from your offspring about creating a video channel has you curious. Should you allow it? Is it safe? How does your kid even start?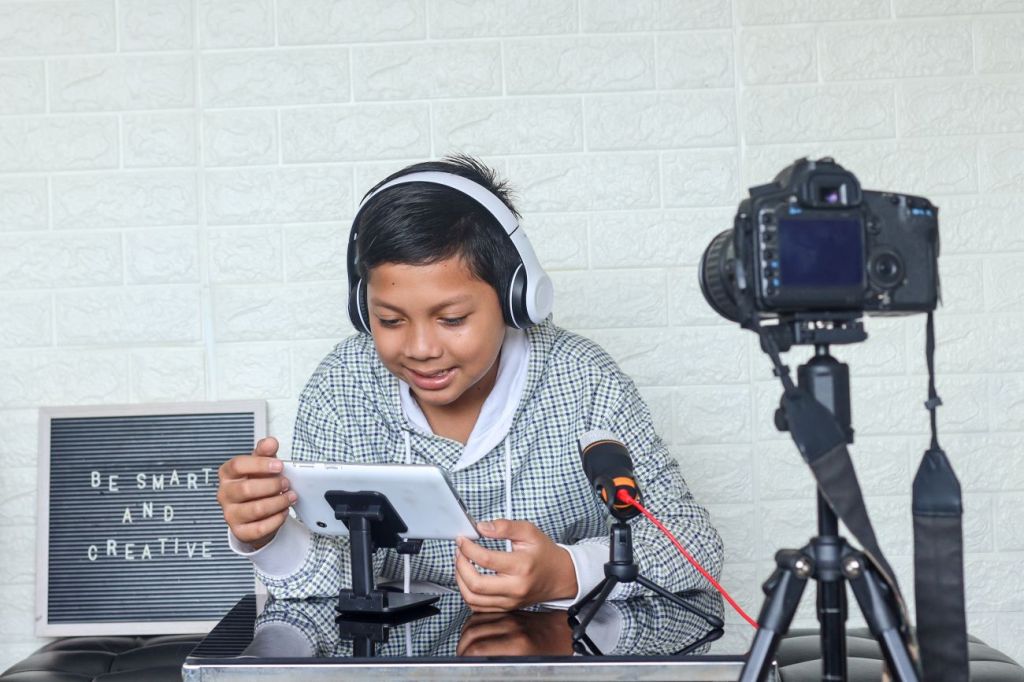 How old do you have to be to set up a YouTube account?
Due to the user data big platforms collect, you must be at least 13 years old to use YouTube. However, it does state on their site that "children of all ages may use the Service and YouTube Kids (where available) if enabled by a parent or legal guardian." Accounts that parents create for under-13s fall into a grey area with a lack of government oversight, even though it is estimated that 80 per cent of kids under 11 are on YouTube. Parents should know that while the U.S. has the Children's Online Privacy Protection Act that governs what platforms can and cannot collect, Canada has no such enforceable law.
As the adult caregiver and decision-maker for your child, you should go through YouTube's terms of service agreement together to make sure you understand what is permitted on the site, and whether you and your child agree to a public channel vs. a private one.
"It's important to set goals, and decide what you want out of these platforms," says Canadian YouTube superstar, Andrew Gunnardie, better known as Gunnarolla. "Do you want to be famous? Do you want to make money? Do you just want a place to share the things that you're interested in? Once you have defined your own idea of 'success' then you won't get caught up in everyone else's expectations."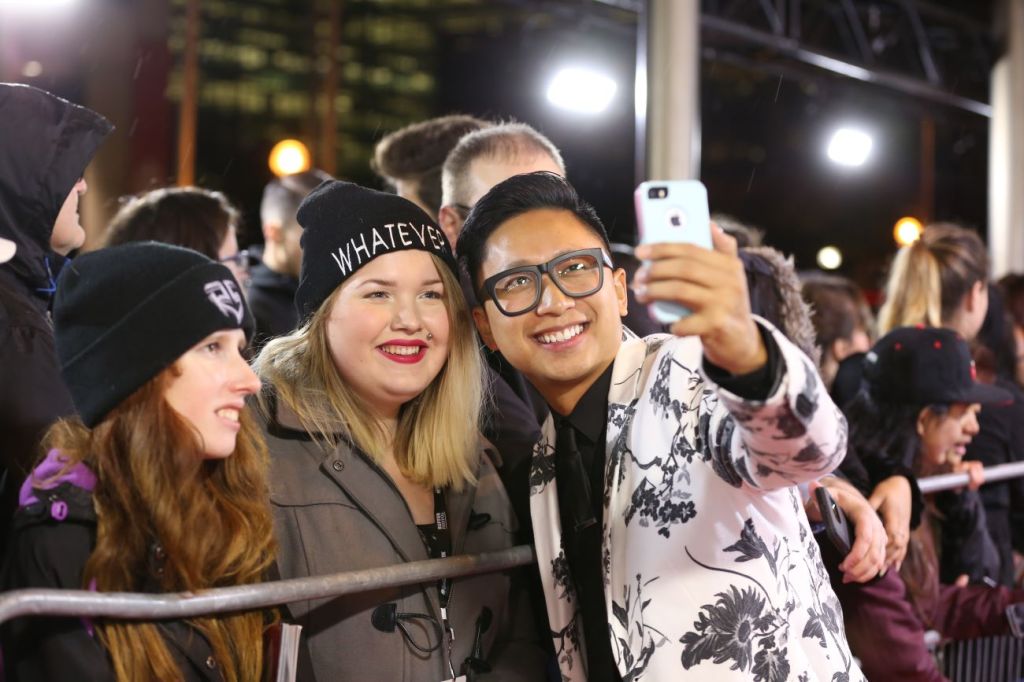 While sharing creative ideas through video can be a highly enjoyable learning experience—one that can grow into a wonderful career or business venture—starting a social media channel is not without risk. It's really important to consider, discuss, and assess what behaviours might impact your child negatively, be that something your child shares on their channel, comments from followers and viewers or responses and reactions from other content creators and even media outlets. More on how to keep kids safe on YouTube below, but first, the fun stuff!
What do you need to create a kid's YouTube channel?
"There's a saying that 'the best camera is the one that's with you,' and I still believe that to be true, especially as the cameras on our mobile phones become more and more sophisticated," says Gunnarolla.
He also advises against going out and buying the best equipment on the market until you or your child have studied the basics of filmmaking and video editing. "Slick production is helpful, but the key to success on these social media platforms is knowing who you are and getting people to like you. Take your audience's feedback and don't be afraid to experiment!"
If your tween or teen is keen on adding equipment, start with a good audio and lighting setup, as well as a tripod. As with anything, there's a price range, so start with a budget until your kids' beginner YouTube channel takes off.
Tripod, $40-$300+: "Invest in a way to keep your shots steady, like a tripod or Joby GorillaPod if you want something more versatile," suggests Gunnarolla.
Audio, $20-$300+ : As a musician with several viral hits, Gunnarolla stresses the need for quality sound production. "Good audio can elevate bad video—but not vice versa, so get a microphone. I use the Rode Wireless GO and I love it."
Lighting, $20-$300+: An inexpensive ring light can do the trick for indoor lighting if you're speaking into the camera (with the added bonus of levelling up work Zoom calls for work-from-home adults when not in use). However, more complex shoots may require professional lighting kits. Many camera shops offer vlogger or YouTuber starter kits, so read reviews and shop around.
Cameras, $50-$1300+: Gunnarolla also recommends checking for deals on used gear online or at your local camera store. "Assuming that you have one, most mobile phone cameras can shoot 1080p and 4K content and that's high enough quality for social media," he says. As your kids' shoots get more advanced and their audience (and hopefully their revenue) grows, they can consider adding more sophisticated cameras with different lenses to up-level their visual product.
Editing software: New mobile editing apps, like InShot, make editing on the go very simple, even for novice users. "For pro-level editing software, I have an Adobe Creative Cloud subscription, which comes with Adobe Premiere Pro for video editing, Adobe Photoshop for photo editing, and Adobe Audition for sound editing," explains Gunnarolla. "And finally, having access to a good music library can help your videos stand out (though there are a ton of royalty-free music libraries available out there).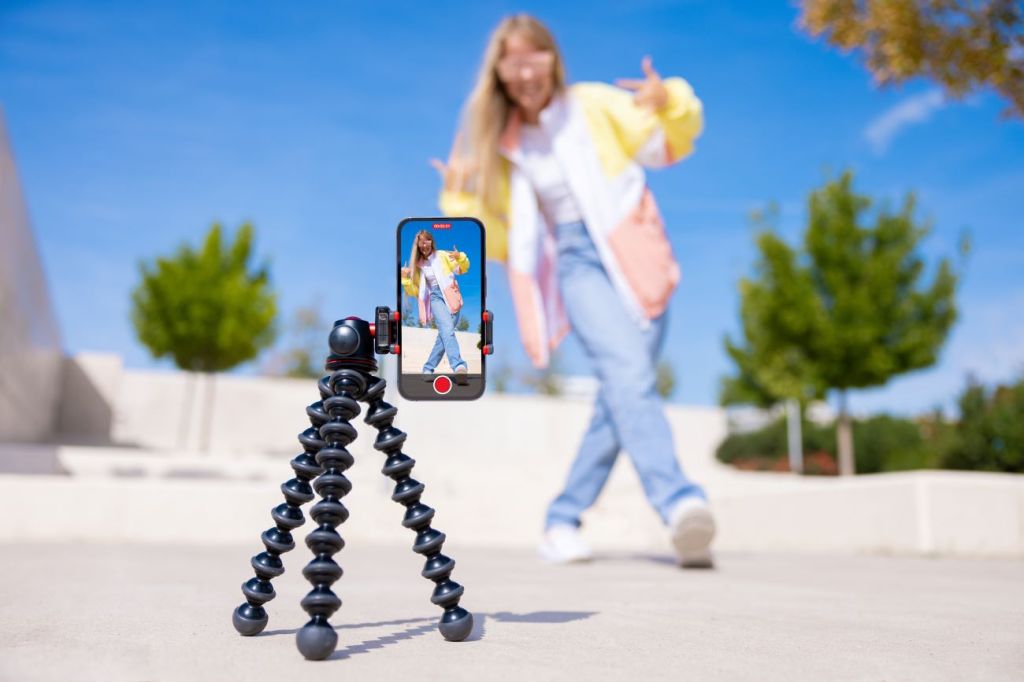 Steps to set up a YouTube channel for a kid
It's safe to say that as the parent or guardian of a child who wants to be on YouTube, you're going to be very involved. Once you've had conversations around the kinds of content your child or family wants to create, the audiences you're hoping to attract and the time and money you are willing to invest, you're ready to get set up on the platform. Here are the steps:
1. Brainstorm a channel name
Consider privacy concerns and something that reflects the content you will be creating.
2. Set up a Google account for the channel or your child
If your child is under 13, they will need their adult guardian to set up the account. You can use Google's Family Link for parental controls to manage and monitor your child's screen time, app use and the kinds of content they can see from the app.
3. Create a YouTube channel
Head to YouTube.com or the YouTube app and sign in with your teen's chosen Google account. Click on the profile icon at the top right and select, "Create a channel." Add the channel name and an image (for privacy reasons, parents may want to encourage kids and teens to not use an image of their face) and they're ready to go.
4. Adjust and review settings
Help your kid or teen review their content or channel description, find similar accounts to follow and set privacy settings. The goal is to give your child freedom to explore their creative expression while also monitoring to make sure safety concerns are addressed.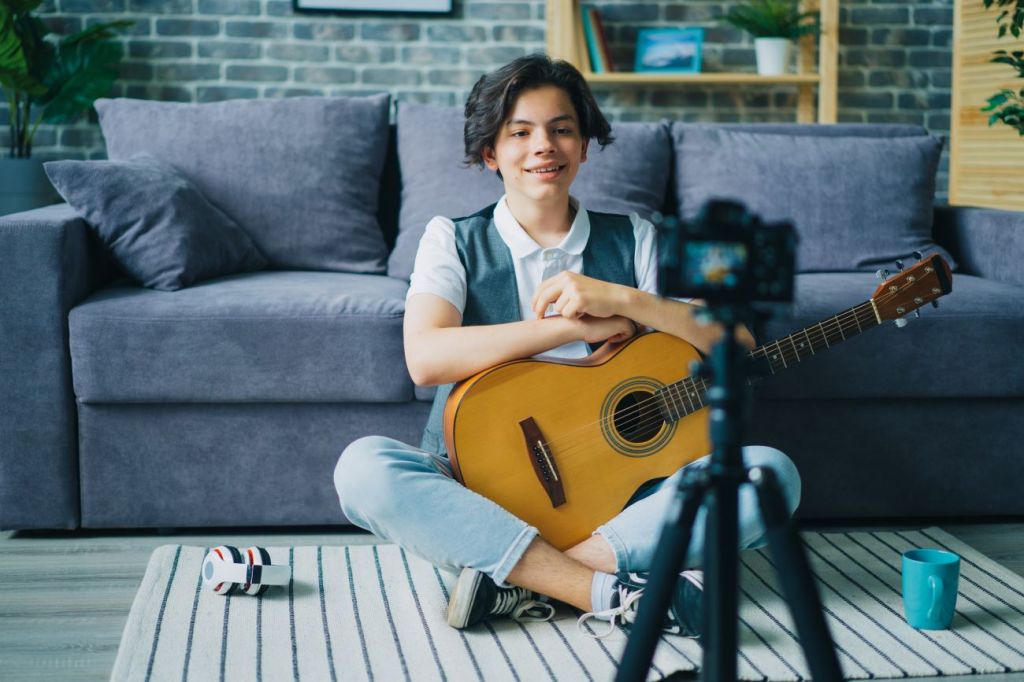 Tips to be a successful kid YouTuber
With proper nurturing, effort and lots of creativity, your kid or teen's YouTube channel could gain some traction, especially if they happen to create a video that goes viral. Here are some other YouTube success criteria for beginners:
1. Create a content calendar
How often will your teen post? Weekly? Daily? Some content creators have set days for making videos and scheduling them in advance. Try a few ways of managing your creation and posting time before deciding what ultimately works, and then commit to a schedule.
2. Be consistent
Posting is essentially sending out signals to the algorithms that may show your work, so your kids should be sure they're consistently putting coal in the content furnace for best results. "Today, with so many channels for people to watch, you need to give your audience a reason to invest in yours," explains Gunnarolla. "What kind of content do you want to make? And can your audience expect to see it on a regular basis?"
3. Set aside inspiration time
How will your teen come up with content ideas? What can they watch or do to get their creativity flowing? They'll likely find inspiration from other creators in your space, but any experience might spark a video concept once they've decided what the channel's topic or theme is. Keep a handy list as inspiration strikes.
4. Optimize for search
As YouTube is the world's second-largest search engine, your child should make sure they are creating titles that make it easy to find you. Creating videos around popular search terms is also the most effective way for kids to make money on YouTube. Encourage tweens and teens to do some homework on search engine optimization (SEO) and make sure they're hitting all the right radio buttons and tagging videos correctly in the back-end of YouTube.
5. Build a community
Dedicate some time daily to responding to comments or emails and evaluate the feedback on their channel, as well as participating in conversations on similar channels of interest. Chat with those who want to engage with your kids in a meaningful way and ignore the trolls. Always keeping superfans in mind will help them stay on brand.
6. Authentically differentiate yourself
Reminds your kids that there's no one in the world exactly like them. How can their voice stand out? What do they have to say that no one else will do in the way they do? How can your tween or teen educate, inform, or entertain their audience while staying true to who they are?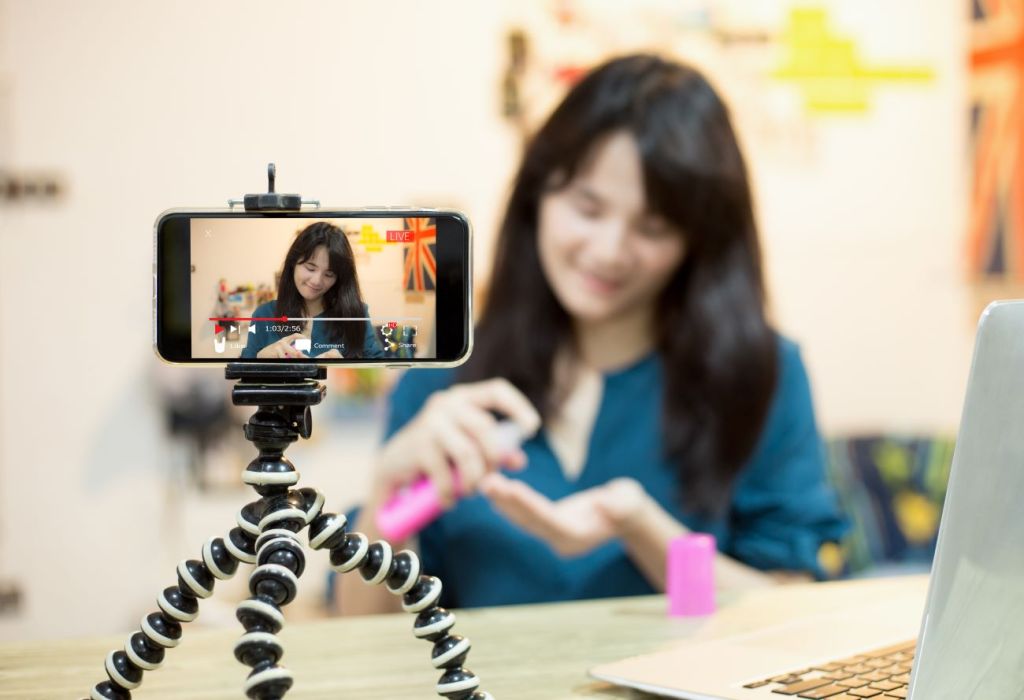 Online safety tips for kids on YouTube
Adult or child, it's important to weigh the benefits against the risks when deciding to go forward with a public presence. But for kids, there's the added consideration of having their developing persona on the internet forever, before they've fully had the chance to know who they are and how the world might perceive them.
Still, with fame, fortune and a global community on the other end as possibilities, you may decide as a family that it's worth a shot.
Decide on comfort with privacy
How much of your family life are you willing to share? What parts are off-limits? Get clear on what the rules for sharing are. Some parents even create a document for a code of conduct that their child stars need to abide by in order to get posting privileges.
Read more about what teens need to know about online privacy
Settle on screen time
As your child's audience grows, they will likely need to spend more time on YouTube. Set some ground rules on what chores and duties need to be addressed around YouTube privileges, and determine how much is a reasonable limit when it comes to spending time on the video platform. Monitor how your child is balancing their health (such as exercise and sleeping habits) and responsibilities like homework against their time online.
Remember that everyone has an opinion
"It's shocking what people will say when they can say it anonymously," says Gunnarolla. A 2018 survey by the Pew Research Center found that 59 per cent of U.S. teens had experienced some form of cyberbullying, with girls experiencing it more often than boys. With the billions of logged-in users on YouTube and other video platforms, it's critical to recognize that your child YouTuber may be open to comments from all over the world.
Prepare them by talking through possible negative interaction scenarios. Consider monitoring comments on behalf of your teen to protect them. Under pressure from child safety advocates, new legislation means YouTube now prohibits comments and other features for videos intended for kids 13 and under. However, you cannot control what others do outside your kids' channel, and parents of older teens still need to beware. Be on guard for reaction videos or the creation of memes with your child's image or video clips.
Be an active participant in your child's safety
If the responsibilities of being an active YouTuber gets to be overwhelming, remember that you can step in as the guardian and insist on a break. "I've been doing this for over a decade and my parents still watch everything that I make," says Gunnarolla. "So I'd recommend that parents take an active role in being aware of what their kids are posting online and taking steps to intervene if the feedback becomes detrimental to their mental health."
While becoming a content creator may leave your family more vulnerable to public attacks, it's important to know that most YouTubers have a positive experience and enjoy creating a community around shared interests. "I've seen YouTube evolve a ton since it was launched," recounts Gunnarolla. "It started out as a place where people who were under-represented in mainstream media could find a voice and a community." Today, YouTube is a part of mainstream media, where big brands and even celebrities have their own channels.
Though there are trade-offs, gaining YouTube celebrity status can change lives for the better financially. "It can open up a lot of doors for you if you want, and it opened up a lot of doors for me!" says Gunnarolla enthusiastically. "But at its core, it's still one of the easiest ways to share video. So don't get caught up in views, subscribers, money, and fame. What does being a creator mean to you? Find your voice, stick to a strategy, and broadcast yourself!"
How Mydoh can help kids and teens set up a YouTube channel
While starting a YouTube channel is free, ring lights and audio equipment aren't (help kids plan these expenses by creating a budget). But Mydoh can help kids earn money through chores. They can also use their Mydoh Smart Cash Card to shop online or in-store and purchase the things they'll need to become a YouTuber.
Download the Mydoh app so your kids can start saving and earning money with our Smart Cash Card and Digital Wallet.
This article offers general information only and is not intended as legal, financial or other professional advice. A professional advisor should be consulted regarding your specific situation. While the information presented is believed to be factual and current, its accuracy is not guaranteed and it should not be regarded as a complete analysis of the subjects discussed. All expressions of opinion reflect the judgment of the author(s) as of the date of publication and are subject to change. No endorsement of any third parties or their advice, opinions, information, products or services is expressly given or implied by Royal Bank of Canada or its affiliates.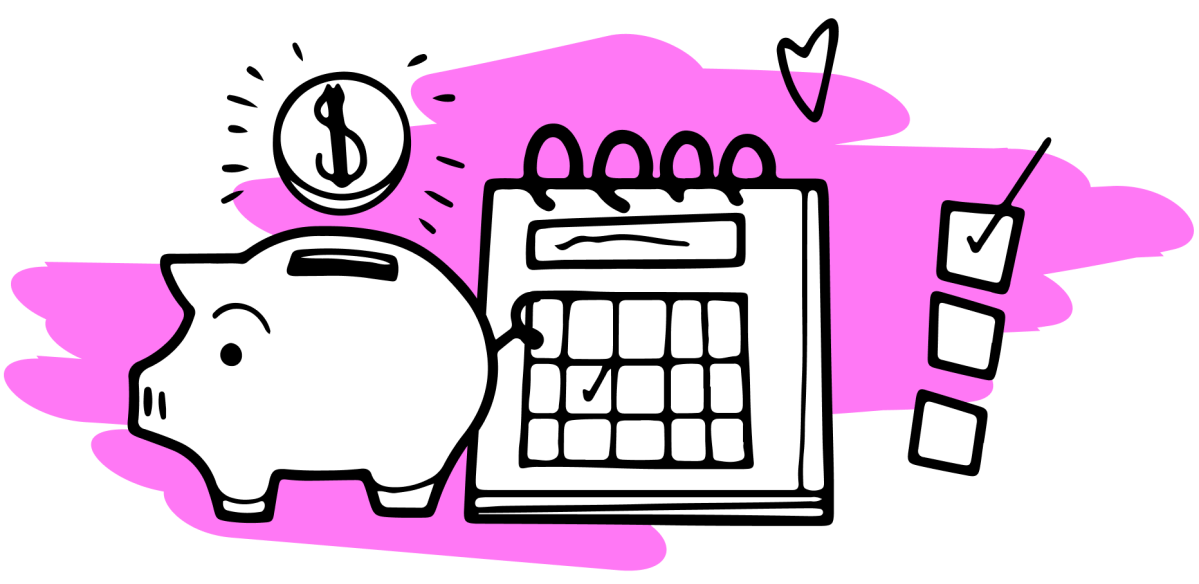 Teach Your Kids How To Earn, Spend & Save Money
with the Mydoh App & Smart Cash Card.
After the trial, Mydoh is just
$2.99 per month