"What do you want to be when you grow up?"
For many parents, the answer was probably "a teacher" or "an astronaut." Fast forward to today and an overwhelming number of kids might say "professional YouTuber" as their future career of choice. A survey of 3,000 kids aged 5-12 in the U.S., U.K and China revealed that 18-30 per cent of kids would rather be a vlogger than conquer space. Making money on YouTube as a kid has officially hit the mainstream.
With an estimated 80 per cent of kids under 11 on YouTube, this should be no surprise. As humans, our brains are wired to want to be what we can see, and with many successful YouTubers under age 25, it's natural for kids and teens to want to emulate that success. Seeing peers constantly unboxing the newest toys, makeup and video games, or creating communities with hundreds—even thousands—of adoring fans can be tough to resist.
Here's how kids and teens can make money on YouTube.
Kids are already influencers on YouTube
While some kids—like 11-year-old YouTube sensation Ryan Kaji—rise to superstardom and unfathomable wealth, recent regulatory changes have impacted how creators can earn revenue on content made for or by kids. New restrictions around advertising on children's video content first rolled out on the platform in 2020 and are about to get stricter as creators have found new ways to monetize despite these rules.
The latest changes will be tougher on those who promote content that YouTube deems "overly commercial… such as videos that only focus on product packaging or directly encourage children to spend money." If YouTube feels your videos offer "high-quality content," they'll boost your creator content in their algorithm, where "low quality" videos will be deprioritized and deliver fewer ads. With new parental controls added to the ecosystem in 2022, kid creators or creators of "for kids" content have to work very hard to get their work seen on the platform.
Still, there are many ways for kids and teens to get creative and use YouTube's two billion user base as a launchpad for entrepreneurial ideas they may have. The wonderful thing about YouTube is how anyone with a passion for a topic can build an audience and community around sharing what they love. This article will cover what's possible for kids and teens to make money on YouTube and beyond the platform as they grow a loyal audience.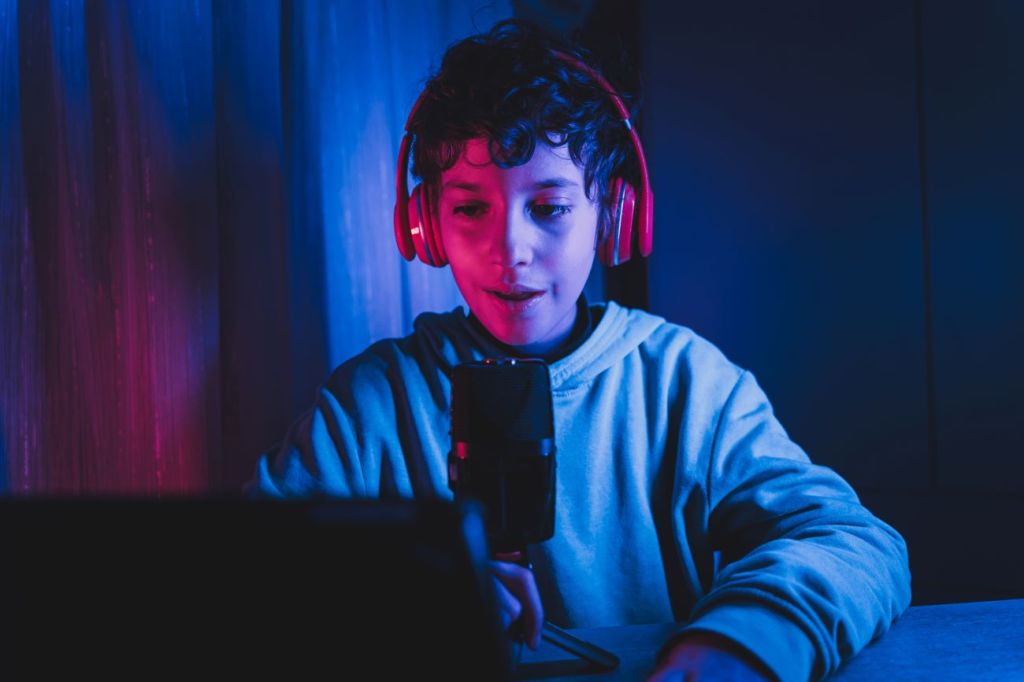 How much money can kids and teens make on YouTube?
Kid YouTubers on average make on average $5 per every thousand views through ads. And, it's estimated the average Canadian YouTuber earns approximately $54,000 per year, with many vloggers earning a few hundred dollars a month. A kid YouTuber will need 1,000 subscribers and 4,000 hours of "watch time" before turning on AdSense, Google's advertising platform, and start earning ad revenue. (Digital ads range from $1 to $18 per thousand ads viewed, depending on your content quality and reach.)
And kids and teens should be aware that YouTube takes 45 per cent of their revenue from ads, but if they made a viral video that was watched half a million times, they'd receive $1,125 after YouTube takes its share. So, if your kid has the whole summer off, there's time to play to see if you can hit it big and make money online as a kid.
Anyone who has edited videos knows it takes a lot of time and patience, especially if you're striving to create high quality videos.
It's important to note the amount of time and effort YouTubers put into their channels. To keep growing your audience, it takes consistency of posting, as well as community building. Many YouTubers and social media influencers experience burnout and other mental health challenges from what feels like a relentless need to ideate, create, post and respond to content demands. Parents should be aware of the ins and outs of YouTube as a platform for kids before signing off on allowing your child to create their own channel for broadcasting.
How much do the most popular kid YouTubers make?
Lily Singh
Perhaps the most popular Canadian YouTuber, Lilly Singh, started her YouTube channel at 16. With 14.7 million subscribers, Singh parlayed her eventual fame into a late-night talk show on American TV, has an upcoming book entitled Be a Triangle, and has an estimated net worth of USD 20 million.
Christine Rotenberg
While not a minor, Ottawa-based Cristine Rotenberg started Simply Nailogical while still in school. Her now-famous nail polish channel has over seven million subscribers, and Rotenberg is estimated to earn anywhere from USD 179,000 to USD 2.9 million.
Luke Davidson
Luke Davidson was a teen when he started making comedy, opinion and facts videos on YouTube. Now with over seven million subscribers and four YouTube channels, it's estimated that Davidson makes anywhere from USD 60,000 to over 400,000 per month.
Ryan Kaji
With 32.6 million subscribers, Ryan Kaji of Ryan's World has a reported net worth of USD 100 million and earned more than USD 25 million in 2020 alone. He parlayed his success into an Amazon show and his own product line, making him the highest-paid YouTuber in the world.
Can You Make Money on YouTube if You Are Under 18?
The short answer? Yes! YouTube guidelines for monetizing your channel as a minor are strict. However, with parental consent, a bit of creativity and a lot of hard work, kids under 18 can still become influencers and use the platform to make money, growing their brand and audience so they can earn revenue through other channels where fans can support them. Make sure you're creating content that you love so that you can connect with a global audience you would like to cultivate a community around. It will be challenging to stay true to your authentic self when pursuing a vlogging career solely to make money.
According to YouTube guidelines, the minimum age requirement to participate in their AdSense program is 18 years. However, if a minor's YouTube account links to an approved AdSense account (of a parent or guardian over 18), they can start using advertising as a source of income. (More on how to work together as parent and child to set up AdSense below.)
Parents can help set up a YouTube channel for kids while advising them on how to create compelling content that follows YouTube guidelines.
Can you make money on YouTube Shorts?
What are YouTube Shorts?
YouTube Shorts is a new short-form video experience that was launched by YouTube in 2020. Shorts allows users to create and watch vertical videos that are up to 60 seconds in length, with a variety of music and creative tools available to enhance the content. The feature is similar to other popular short-form video apps like TikTok and Instagram Reels, and is designed to allow users to quickly and easily create and share engaging video content with their audience. Shorts can be discovered through a dedicated Shorts shelf on the YouTube mobile app homepage, and users can also find Shorts content through the search function.
When will YouTube Shorts be monetized?
As of February 1, 2023, YouTube has made it possible to start earning money on YouTube Shorts. Monetizing partners are now able to earn money from ads that are viewed between videos in the Shorts Feed on YouTube.
Six tips to make money on YouTube as a teen
1. Create an Adsense account
AdSense is Google's digital ad platform, often considered one of the most sophisticated on the internet. On YouTube, setting up AdSense is part of the overall YouTube Partner Program (YPP), which gives creators additional tools, support and monetization capabilities that the average YouTube user can't access.
For kids under 18, a parent or guardian over 18 must sign up for the AdSense account through their own Google account. Once that AdSense account is approved, you're good to connect the YouTube account of your choosing.
2. Apply for YouTube's Partner Program
Assuming you meet YouTube's "Minimum Eligibility Requirements," you can apply for the YPP. For your application to be put into queue—typically a one-month turnaround time—your account will need to:
Meet subscribers and watch time thresholds—1,000 subscribers and 4,000 watch time hours over 12 months.
Have no active Community Guidelines strikes. It's a good idea to read and understand these thoroughly, as you'll be measured against this behaviour expectation throughout your time on YouTube.
Sign the YouTube Partner Program terms. If you're under the threshold, click "Notify me when I'm eligible" to get an email when you can connect your AdSense account.
If you meet the thresholds, you can connect your AdSense account through YouTube Studio (found under your profile image, top right) and then click "Monetization" in the left menu to follow the steps to get to "Sign up for Google AdSense Card."
Once you're notified of your approval, you can set up ad preferences and turn on monetization on your uploads.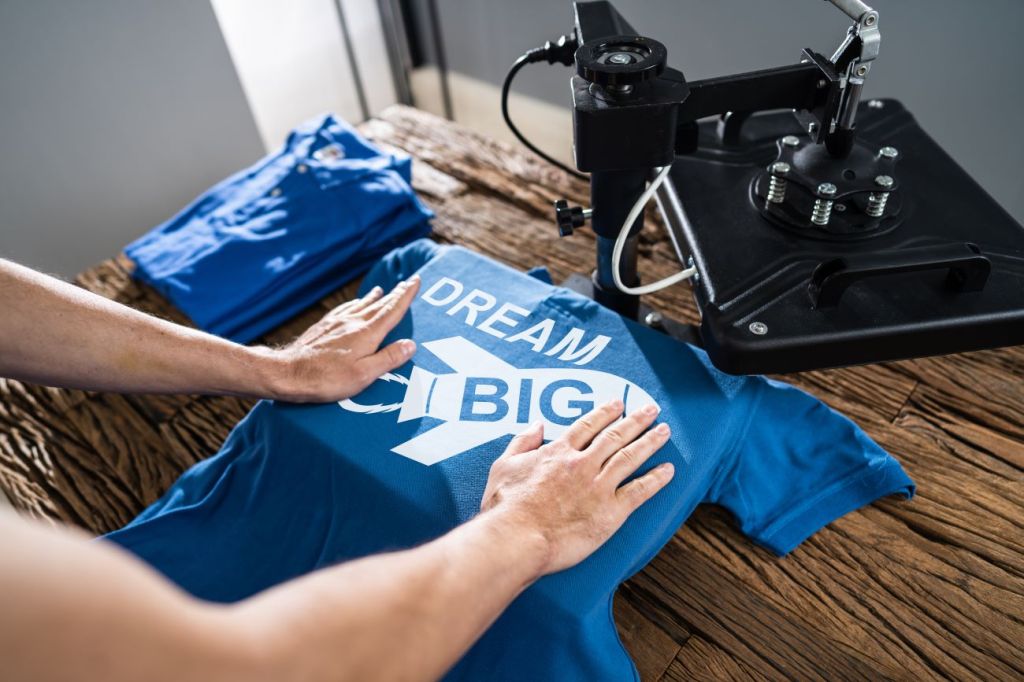 3. Sell your custom merch to superfans
Much like most bands make money on their tours and not from selling albums, most YouTubers profit more significantly from selling branded merchandise. "Merch" is a way many "Made for Kids" channels can earn revenue on their videos. For example, Canadian kids' music channel Pancake Manor can't show ads due to YouTube's content guidelines, but they can sell likenesses of their famous puppet characters, Zach and Reggie, as dolls or on t-shirts.
YouTube's merch guidelines aren't age-gated, but they mandate that "your channel's audience is not set as Made for Kids, and your channel does not have a significant number of videos set as made for kids." You must also have over 10,000 subscribers as part of YouTube's eligibility guidelines. Many tweens and teens under the age of 18 work with a parent or guardian to set up alternate e-commerce sites, like Shopify, Etsy or RedBubble. Shopify even encourages YouTube creators to start building their merch line to grow their audience on YouTube.
Fifteen-year-old actor and music artist, Gavin Magnus, offers a robust eCommerce store on Society Merch for his four million+ subscribers. While 19-year-old makeup vlogger, Avani Gregg, sells her merch on a platform called Fanjoy, an eCommerce site that focuses on helping popular video content creators monetize through merchandise offerings.
RedBubble and Etsy are teeming with merch based on popular YouTubers. However, most of what is found there are unofficial designs created by fans rather than the content creators themselves. Should your YouTube fame rise, it's worth noting that you'll become a public figure and others may use your likeness to make money.
4. Design a membership program
Should your channel reach a threshold of several thousand loyal, returning fans, you might start offering more exclusive content through paid memberships. While YouTube's Membership guidelines state that you have to be over 18, Patreon allows anyone 13 and over to create membership accounts so that superfans can pay a monthly subscription fee and support your content creation efforts. However, Patreon strongly encourages minors to work with a parent or guardian to keep safe on their platform.
Determine membership fees and tiers by deciding what is feasible for creating additional content exclusive to subscribers. Perhaps it's behind-the-scenes content or your favourite tips or links. Some creators offer free downloads of printables in their area of expertise. Some might provide Cameo-style custom video greetings. Here's where creators can get hyper-creative: Think about what your audience might want that only you can offer.
5. Create sponsored video content
Many video creators partner with brands to offer sneak peeks or details on a product release. To access YouTube's influencer program—BrandConnect—which connects creators and brands easily through an exclusive marketplace, you must be 18. However, creators can also seek out their own brand partnerships, so long as they observe YouTube's guidelines and fully disclose the relationship to their audiences.
Start by creating a media kit. You can find free influencer media kit templates online or using online design software like Canva. Include a bio, images and synopsis of your most popular videos, statistics about your channel (typically subscriber count, watch time hours) and anything you know about your audience. The goal of the media kit is to tell a story about why a brand might want to work with you. Collaborate with a parent or guardian to decide what is appropriate to charge, such as for a full video about a product versus a small mention of a product. What will you charge if you're asked to use or wear the product? It's a good idea to truly like the product or service you're asked to endorse since anything you suggest to your audience will reflect on your personal brand.
Not all sponsored content opportunities have to happen in exchange for money. You may find you're offered one-of-a-kind experiences, like trips or behind-the-scenes access from brands that want to reach your audience. Decide how much work you want to put in, including how many revisions or edits your "client" will be able to suggest. How many posts would you be willing to create in exchange for what the sponsor brand asks for? Then design some packages that state your boundaries to add to your media kit.
6. Licence your video content
Now that you've created all this video content, you can amortize it through other channels. A video interview series can also become an audio podcast, for example. If you can build enough traffic on a website (yours or a partner's website), you can embed your YouTube links into other content to increase views and ad dollars.
You can also sell your content to publishers that will pay for it. Everyone is looking for more content and new voices. If you've got a unique cooking channel, reach out to publishers and brands that have audiences around food. Some bloggers may have large niche website audiences but no YouTube presence. Offer them a package of videos and negotiate the ad revenue split.
List your videos on marketplaces such as Jukin Media, which acts as an agency that gets your content seen on major partner websites and splits the revenue. If your channel focuses on travel or beauty, do you have clips that could work as stock footage on Pond5, Shutterstock, or Wirestock? In most cases, it's best to work with an adult or guardian to ensure your effort is worth the return on your time and protects both you and your intellectual property.
Read more: 5 ways to encourage your kid to start their own business.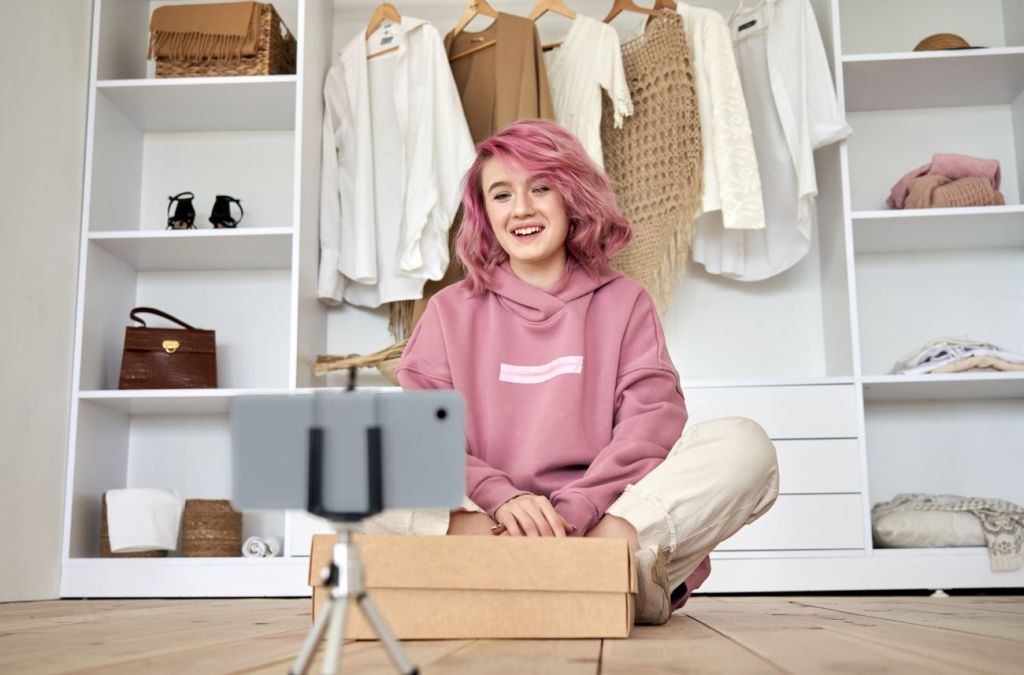 How Mydoh can help entrepreneurial kids build financial smarts
Now that you know everything there is to know about making money through YouTube, thinking about the details can help you (or your child) start to build success there. An important first step is for your child to learn to set a budget as part of running their own online business. Review video production nice-to-haves versus must-haves and get them thinking about how much they'll have to earn to support their vlogging.
If that high-end DSLR camera is a must-have, it's time to start thinking about how to make that a reality. Earning money by doing chores benefits the whole household, while teaching kids about the value of money. Mydoh is a money management app for parents and kids. With a Mydoh Smart Cash Card, you and your child can track their earning and spending history. Designed so parents can set weekly or one-off tasks, with Mydoh simplifying transactions by automatically transferring money from your account into your child's Mydoh account once tasks are complete.
Future video stars can also start learning how to spend their hard-earned money wisely through our app.
Take the first step towards teaching your kids valuable money and entrepreneurial skills – Download Mydoh now!
This article offers general information only and is not intended as legal, financial or other professional advice. A professional advisor should be consulted regarding your specific situation. While the information presented is believed to be factual and current, its accuracy is not guaranteed and it should not be regarded as a complete analysis of the subjects discussed. All expressions of opinion reflect the judgment of the author(s) as of the date of publication and are subject to change. No endorsement of any third parties or their advice, opinions, information, products or services is expressly given or implied by Royal Bank of Canada or its affiliates.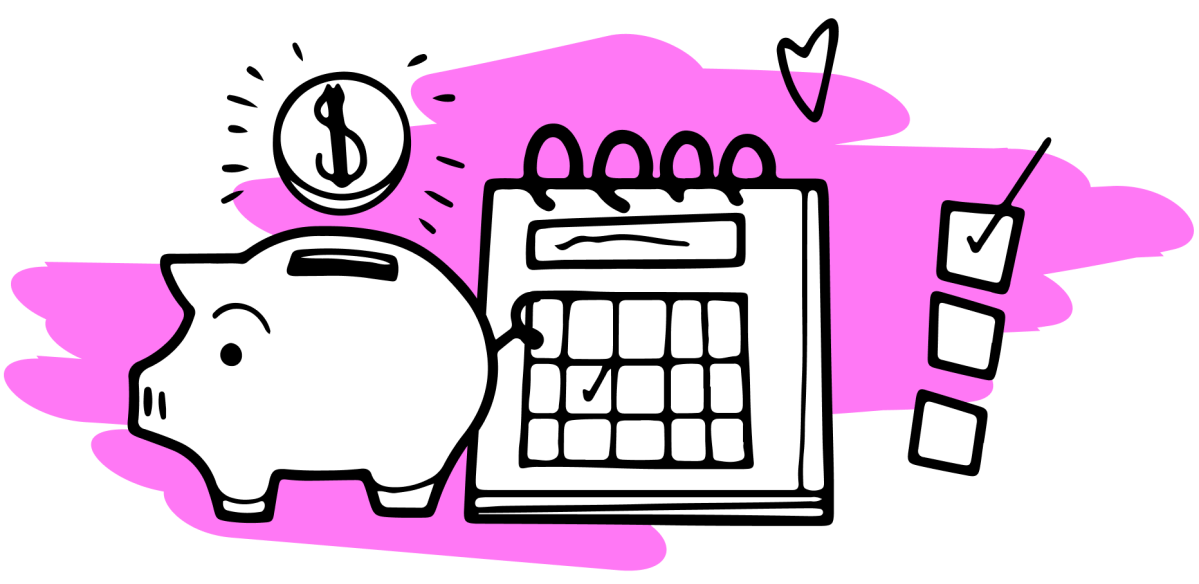 Teach Your Kids How To Earn, Spend & Save Money
with the Mydoh App & Smart Cash Card.
After the trial, Mydoh is just
$2.99 per month