Helping our kids learn to be smart with money is part of being a parent. When kids are young, that can be as simple as saving coins in a piggy bank. But as kids grow into tweens and teens, they're going to want to make their own decisions about how they manage their money. That's where the Mydoh Smart Cash Card comes in.
The Mydoh app and Smart Cash Card are available to parents and kids who bank with any other financial institution within Canada. You don't need an RBC account to use Mydoh. Here's how to sign up if you are not currently an RBC client.
Mydoh is a money management app and Smart Cash Card for kids and parents. With Mydoh, kids can learn money skills safely in the real world. They'll receive a reloadable Visa Prepaid Card, which can be used online, in-store, and anywhere Visa or Apple Pay is accepted. Mydoh also gives parents peace of mind; you'll be able to oversee all your kids' spending from your Mydoh parent account. You even can lock and unlock your kids' Smart Cash Card right from the app. And for added security, Mydoh is powered by RBC.
As well as a Smart Cash Card, Mydoh Earn helps kids build and manage their own money. Mydoh Tasks and Allowance lets parents schedule weekly chores and add one-off tasks. No need to nag kids to empty the dishwasher, Mydoh does that for you. The app lets kids know if a task is overdue. And just like the real world, if you don't do the work, you don't get paid. Only once kids complete their tasks and mark them as done, do they get paid out on Pay Day, which is every Saturday.
If you're already an RBC client, you can sign up for Mydoh directly with your RBC online banking information. For parents who bank with other financial institutions, you'll need to go through one additional step of confirming your ID. Here's how it works:
How to sign up for Mydoh as a non-RBC client
Not an RBC client? No problem! Mydoh makes it super simple for parents and kids to download the app, open your account, and get your kids spending better!
The steps are outlined below:
Step 1: Open a parent account
It takes just minutes to download and sign up directly from the Mydoh app.
a. Enter your first and last name
b. Create a password
c. Enter your email address
d. Confirm email address
Step 2: Verify your ID
Non-RBC clients can sign-up in real-time by taking a picture of their government-issued photo ID.
a. Click sign-up with Government ID
b. A "Next Step" page will pop up outlining three steps:
Scan your ID
Take a selfie
Tell us about yourself
Press continue
c. Select a Government-issued picture ID, such as driver's licence or passport
d. Scan front of ID
e. Scan back of ID (if you're using a driver's license)
f. Take a selfie:
Align your face to the oval on the screen
Hold still and blink
Your selfie will be taken automatically
g. Once your ID has been verified, a confirmation page will pop up
Step 3: Confirm your personal information
After you confirm your ID, you will be asked to confirm a few remaining details to ensure accuracy.
a. Confirm your primary address
b. Confirm your employment information
c. Confirm your tax information
Step 4: Invite your kids
Invite your child via email or an invitation code. Your kids can use their invite code to create their account.
a. Enter your child's information, including name, birthday and email
b. A screen confirming information was sent will pop up
c. From your child's app, enter the invite code they received to their email
Step 5: Add funds
The final step is to send your kid some money to spend using their Mydoh Smart Cash Card!
a. Parents can add funds via the Interac e-Transfer Request feature on the Mydoh App
b. Select the amount of cash you'd like to add to your Wallet
c. Review payment details
d. "Accept Money" request from your email that will direct you to your other financial institutes app or website
e. Parents can then see their transactions history in their Wallet tab
Once they've signed up and added funds, your child can make online purchases right away.
For a step-by-step guide to launching the Mydoh app, check out this handy dandy video.
Download the Mydoh app today to discover how parents can use the Mydoh app and Smart Cash Card as a way to help their kids learn, earn, and save.
This article offers general information only and is not intended as legal, financial or other professional advice. A professional advisor should be consulted regarding your specific situation. While the information presented is believed to be factual and current, its accuracy is not guaranteed and it should not be regarded as a complete analysis of the subjects discussed. All expressions of opinion reflect the judgment of the author(s) as of the date of publication and are subject to change. No endorsement of any third parties or their advice, opinions, information, products or services is expressly given or implied by Royal Bank of Canada or its affiliates.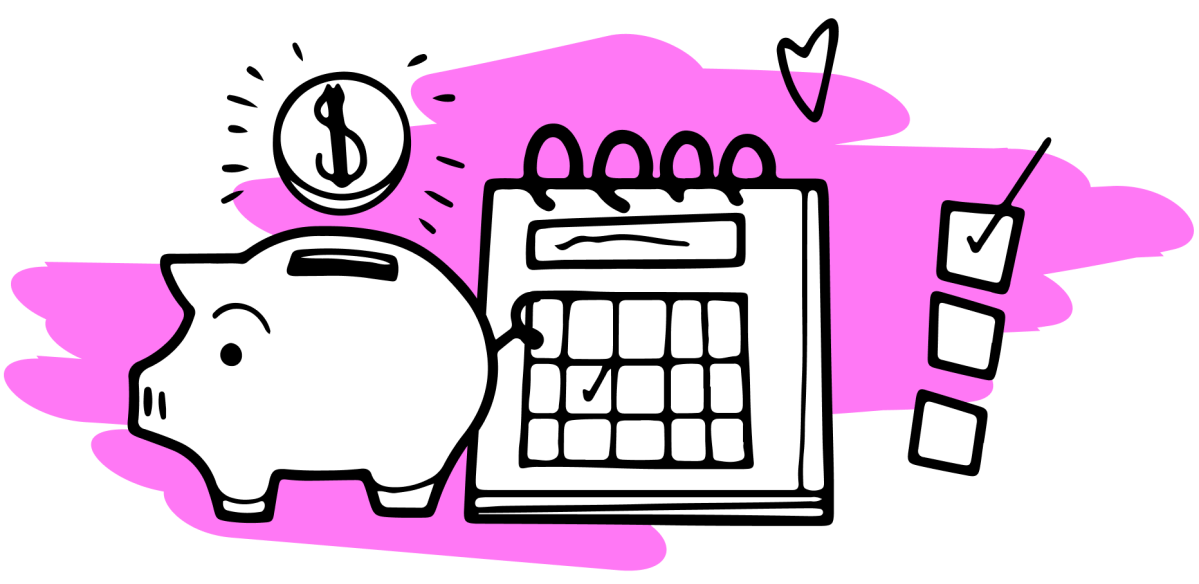 Teach Your Kids How To Earn, Spend & Save Money
with the Mydoh App & Smart Cash Card.
After the trial, Mydoh is just
$2.99 per month