Most parents want to foster resilience and a "pitch-in" attitude in their kids and know that getting them to contribute to household chores is a great way to do that. But in reality, the hassle of nagging kids for help can feel like more effort than it's worth.
That is unless there's a plan in place to consistently manage chores for teens and kids, as well as a way to reward them for a job well done.
Here's everything you need to know about age-appropriate chores for kids and teens and how to challenge kids in a collaborative way that benefits everyone in the family.
Are chores good or bad?
For adults, chores are just part of the daily grind of managing a household. For kids, they're there to teach them important life skills and how to be productive members of the family. But kids are often busy enough just being kids, and parents sometimes wonder what children gain by doing routine tasks like cleaning the house or taking out the trash. The answer is a lot!
In fact, research shows that parents who let kids skip housework could actually be doing them a disservice by completing tasks for their children that they can do for themselves. Kids also learn to take pride in their work when they see the contribution they make. A long-running Harvard study found that people who did more chores in childhood are happier later in life.
Want to take a deeper dive on creating household chores for the family? Check out our Guide to Household Chores for Teenagers & Kids.
How to determine age-appropriate chores
How does responsibility differ between a 10- and a 13-year old? At what age can a child do laundry or cook an entire meal? When choosing the right chores for teens and tweens, make sure they're developmentally and age-appropriate.
Also, keep in mind that every child is different, and what they're capable of will vary. Consider maturity and physical ability, as well as their own strengths and interests.
As kids get older, they can keep building on the same chores list, so tweens and teens can still do chores they did when they were younger, such as make their beds or set and clear the table. But now they're ready to do more heavy lifting (both literally and figuratively), like sweaty yardwork, meal prep, or babysitting younger siblings.
Only you know what your child is capable of, but if you're unsure, it's never a bad idea to help them do a few dry runs. When taking on new chores for the first time, even older kids may need several tries to get it right. And praise them generously to build that positive momentum. Remember that, most of the time, "done is better than perfect."
The best chore ideas for kids
Children of this age appreciate a schedule, structure, and clear expectations. By the time most kids are 10 to 12 years old, they should (hopefully) be in the habit of doing routine house chores. Besides looking after their own rooms and messes, they can also help out with tasks like folding and putting away clothes, sweeping or vacuuming the floors, and preparing their school lunches.
They're also ready for even more responsibilities, like loading and unloading the washer and dryer, cleaning the bathroom, and making easy meals.
Under proper supervision, older tweens can start more physically and technically challenging tasks like mowing the lawn—provided they follow safety guidelines. It's also a good time to embrace their interests when delegating chores. If your kid enjoys cooking, they can start using the oven and stove to make easy dinners. If that feels like too much, they can help with meal prep (like washing veggies and measuring and chopping ingredients) instead.
Here is a list of the best chores for tweens (ages 8-12):
Clean own room
Change bed linens
Do laundry
Mow lawn, rake leaves, shovel snow
Cook easy meals (using oven and stove)
Set and clear the table
Wash dishes
Load and unload the dishwasher
Sweep, vacuum and mop floors
Feed and walk pets
The best chore ideas for teens
Most teenagers are capable of handling nearly any household chore, even those requiring more attention to detail (like organizing the pantry or assisting with grocery shopping), as long as they're given enough direction. They're also old enough to take on more serious responsibilities, like babysitting younger siblings.
But just because they can technically do anything around the house, it doesn't mean they should do it all or more than their fair share. Be mindful of what else they have on their plate, such as school assignments and extracurricular activities, and get their buy-in on the chore list ahead of time. Incentives—such as a weekly or monthly allowance—are super effective at this age. 
Here are some household chores and responsibilities for teenagers (ages 13-18): 
Make dinner
Complete simple home repairs (such as paint touch-ups or changing light bulbs)
Replace vacuum cleaner bags
Wash and vacuum car
Wash windows
Make grocery lists
Help with shopping
Babysit younger siblings
Run errands (such as dropping off dry cleaning)
Seasonal chore ideas for kids and teens
You might want to add extra seasonal tasks to your kids' chore list to give them the chance to earn extra money, like washing patio furniture, salting the walkway, and weeding the garden.
For more inspiration, check out our lists summer chores, winter jobs for kids and spring chore ideas for kids
Mydoh helps parents track chores with complete oversight
Now that you have a better idea of what types of house chores your tween or teen should do, you need a system to make it stick. Some parents employ a chore chart for teenagers and tweens, but an allowance app might be more appropriate for kids who use their phones a lot in everyday life.
Mydoh is a money management and Smart Cash Card that lets parents assign tasks, track them, and pay kids for completed chores. Some parents are wary of tying allowance to chores because they believe the goal of chores should be teamwork and personal accomplishment, but others recognize the upsides of financial incentives.
Mydoh brings financial literacy to the forefront by teaching kids about earning and managing their money. By seeing their allowance add up in real-time, teens and tweens can decide whether to save it or spend it wisely using their Mydoh Smart Cash Card, which you can monitor through your own parent account. By giving parents complete oversight, Mydoh encourages families to have real money conversations at home, so kids can continue learning and growing with their spending and creating better saving habits.
The value in chore building for kids and teens
It might take some coaxing to get the kids on board to help out with household chores, but the effort is worth it. They'll learn important life skills, including what it takes to keep a house running smoothly, how to take pride in a job well done, and how to care for other members of the family. (And you'll get a much-deserved break!) If the chores are tied to an allowance, kids and teens will learn about money management too.
Learn more about Mydoh and how it can help your kids build healthy money habits early in life.
‍
This article offers general information only and is not intended as legal, financial or other professional advice. A professional advisor should be consulted regarding your specific situation. While the information presented is believed to be factual and current, its accuracy is not guaranteed and it should not be regarded as a complete analysis of the subjects discussed. All expressions of opinion reflect the judgment of the author(s) as of the date of publication and are subject to change. No endorsement of any third parties or their advice, opinions, information, products or services is expressly given or implied by Royal Bank of Canada or its affiliates.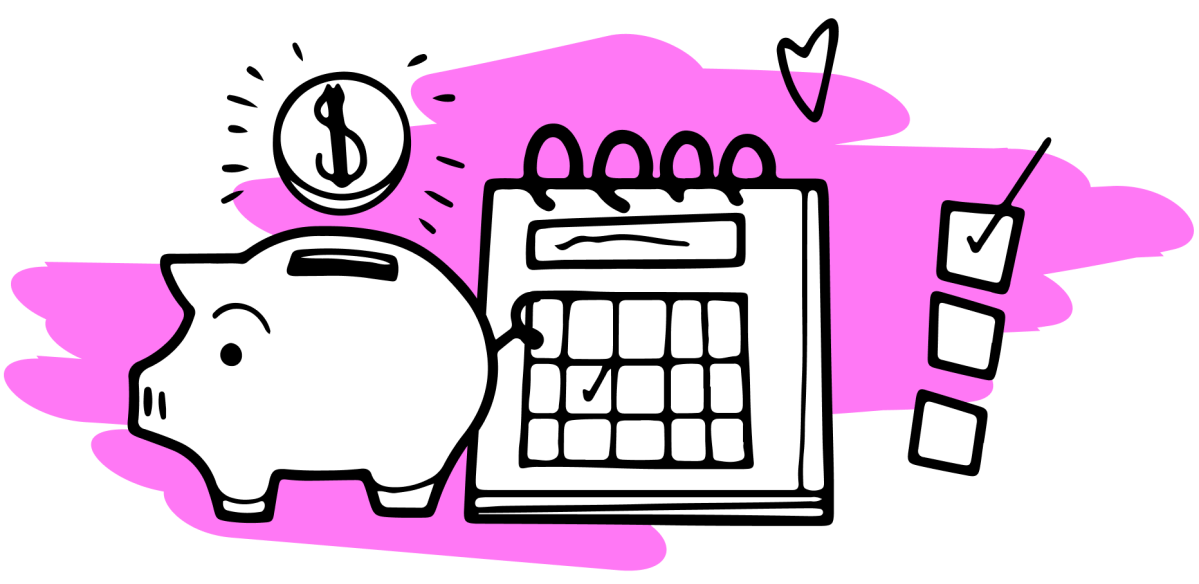 Teach Your Kids How To Earn, Spend & Save Money
with the Mydoh App & Smart Cash Card.
After the trial, Mydoh is just
$2.99 per month