Clubhouse is one of the newest social media apps to hit the mainstream. No, it's not a community of hardcore herb and spice lovers—that's the other Clubhouse. This Clubhouse is an app built around voice chat rooms. Confused? Here's everything you need to know about it as a parent, including how it works, who uses it, and whether it's safe for tweens and teens.
What is Clubhouse?
Clubhouse is an invitation-only social media app where users can gather in voice chat rooms to discuss a wide range of topics. Unlike other popular social media platforms like Facebook and Twitter, Clubhouse is an audio-only platform. This means there's no ability to post text, photos, or videos publicly.
All voice chats occur in real-time and aren't recorded. This means they can't be replayed later on; you must tune in live to listen. Rooms can accommodate two people to thousands of people, making the app a popular choice for everything from intimate chats among friends to book club discussions and Q&As with celebrities. Clubhouse soared to popularity during the pandemic as a way for people to socialize and network from a distance. It now boasts over 10 million users.
Is there an age limit for Clubhouse?
While Clubhouse has a stated minimum age of 18, kids and teens are infamous for their inclination to ignore these sorts of rules – particularly because there's no age verification on Clubhouse.
Tip: Find out which social media platforms are kid-friendly in our parents guide to social media for kids.
How does Clubhouse work?
Clubhouse is made up of countless audio chat "rooms." Rooms are like open conference calls, which users can hop in and out of at any time. They usually feature a small number of people actually talking, with most users listening. If a listener wants to join the conversation or ask a question, they can "raise their hand," and the room's host can decide whether or not to let them have the digital mic.
The conversations that happen in rooms aren't recorded and can't be played back or shared at a later time (unless the room's host is recording the session on an external device, which the app's rules say they must disclose upfront).
Users can also join clubs that cater to specific interests or topics. These clubs will host regular chat rooms related to their area of interest. For example, a rom-com fan club may host a weekly room to discuss different romantic comedies, or a marketing club may host a weekly Q&A with experts in the field.
How do you join Clubhouse?
To sign up for Clubhouse, someone has to receive an invite from an existing user.
If your teenager receives an invite, they can create a profile and use the app. Once they create a profile, they'll be asked to select topics of interest, such as movies, books, tech, gardening, or fashion. Clubhouse uses these preferences to populate the app's home screen with voice chat rooms it thinks a user may like. They will also have the ability to follow other users, which means they'll be able to see when they're in a room.
Who uses Clubhouse?

Since the app is invite-only, many Clubhouse users tend to either be celebrities, or work in the tech, media, PR, or entertainment worlds. However, as Clubhouse grows, so does its user base. Right now, Clubhouse's users are typically adults. Big names on Clubhouse include Oprah, Jared Leto, Chris Rock, Elon Musk, Mark Zuckerberg, and Tiffany Hadish.
What do parents need to know about Clubhouse?

If your tween or teen circumvent the app's age guidelines, they may be exposed to adult conversations, swear words, and other inappropriate languages. While hosts are supposed to moderate audio chat rooms, in practice moderation is still spotty. This means Clubhouse can also be a source of misinformation or "fake news."

Unlike many other social media platforms, there's no way to set a Clubhouse profile to private. This means if your tween or teen joins the app, it's not possible to limit their interactions to just friends or family. This makes Clubhouse more of a safety risk for tweens and teens.

However, Clubhouse can be a great resource for parents, who can join parenting-themed clubs and rooms for advice, tips, or just some hysterical stories about raising a kid in today's world. There are also niche clubs for parents, such as ones targeted at new moms who often feel isolated after giving birth.
Is Clubhouse safe for kids and does it have any safety features?

Clubhouse isn't safe for kids, which is why users must be at least 18-years-old to use it. Because the app is still in the early stages of development, and not technically open to the public, it lacks some of the safety and privacy features of other social media platforms. For example, there's no way to have a private account.

Moderation is spotty to non-existent, so tweens and teens may encounter inappropriate topics, adult language, or hate speech if they use the app.

Clubhouse does offer the ability to block other users. If your tween or tween blocks someone, that person is unable to join any room your tween or tween is in. They will also not be able to see your child's profile, if they're online, or what rooms they're in.
Read more about the pros and cons of social media for youth.
Ways to talk to kids and teens about social media safety
‍Discuss the importance of age restrictions, and why they're put in place.
Suggest more kid-friendly alternatives to Clubhouse, such as Popjam, geared towards 7- to 12-year-olds.
Set clear expectations and social media boundaries about how your tween or tween should interact with others online.
Let your tween or tween know they should come to you if they encounter anything online that makes them feel bad or frightened. Stress that they won't get in trouble.
Use social media apps with your kids, either through family accounts or by interacting with them frequently through your own account. Have discussions about what you see and hear on social media.
Clubhouse is an innovative app with lots of potential, but unfortunately it's not yet safe for tweens and teens under the age of 18. If your child receives an invite or creates an account despite the guidelines, it's important to be aware of safety risks and have candid conversations with them about your expectations.
Learn more about how you can use Mydoh as a way to help your kids learn, earn, and save.
‍
Download Mydoh today to learn more.
This article offers general information only and is not intended as legal, financial or other professional advice. A professional advisor should be consulted regarding your specific situation. While the information presented is believed to be factual and current, its accuracy is not guaranteed and it should not be regarded as a complete analysis of the subjects discussed. All expressions of opinion reflect the judgment of the author(s) as of the date of publication and are subject to change. No endorsement of any third parties or their advice, opinions, information, products or services is expressly given or implied by Royal Bank of Canada or its affiliates.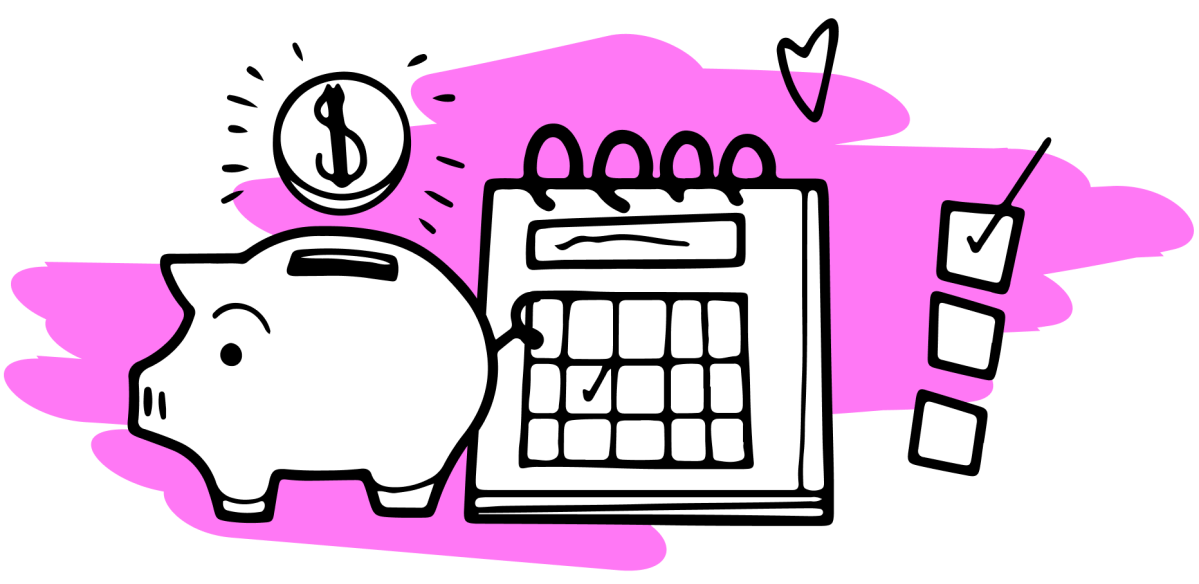 Teach Your Kids How To Earn, Spend & Save Money
with the Mydoh App & Smart Cash Card.
After the trial, Mydoh is just
$2.99 per month