Social media has transformed the way we communicate, created entirely new economic industries, and has impacted everything from politics to social movements. And most of this transformation has taken place over the last ten years. Even though social media can do a lot of good globally, it's not without its downsides. Here's what parents need to know about the pros and cons of social media and how to help kids navigate social media apps safely.
How kids use social media
It's safe to assume that social media is not going away anytime soon. That means parents need to find ways to manage their child's engagement and understand its impact on them.
A recent study by Nature Canada showed that students from grades 7-12 were spending up to seven hours per day on their screens. When you compare that to the recommended screen time of two hours, you can see why some experts might see cause for concern.
Not only are kids spending a lot of time on their screens, but they're spending that time engaging in social media. Another study out of the U.S. on teen social media use shows that YouTube and Instagram are the top two social media apps teens use. But, with TikTok being the fastest growing app among teens, those figures might change soon.
To sum it up: kids are spending a lot of time on social media. We're far past the point of assuming that social media is some benign influence in your kid's life. As a parent, it's important you understand what popular social media apps are and how they work. That way, you can be attentive to what they're consuming and have an open conversation about using social media effectively.
5 popular social media platforms for teenagers and kids
To better understand social media platforms, we're breaking down the five most popular social media apps that kids and teens are currently engaged in, along with some alternatives that you might not have heard about.
1. YouTube
While you grew up watching cable television, chances are your kids are going up watching YouTube. A 2018 study out of the U.S. found that 81 per cent of parents with kids age 11 or younger let their kids watch YouTube videos, while 34 per cent say their child watches YouTube content regularly. Typically, kids enjoy watching content created by vloggers, as it's a source of creativity, inspiration and shared passions—such as crafts, make-up, or gaming. The site also provides an option for younger kids called YouTube Kids, with family-friendly content and enhanced parental controls.
2. Instagram
Instagram is all about images and video sharing. For example, if your kids are home all day with their cat, they'll post it, along with the relevant hashtags (their cat may even have its own Insta account!). If they're into fashion and just bought a new outfit, you'll see photos from them at the store trying on the outfit and then at home styling it. The photos are usually filtered. Instagram is about sharing something at the moment.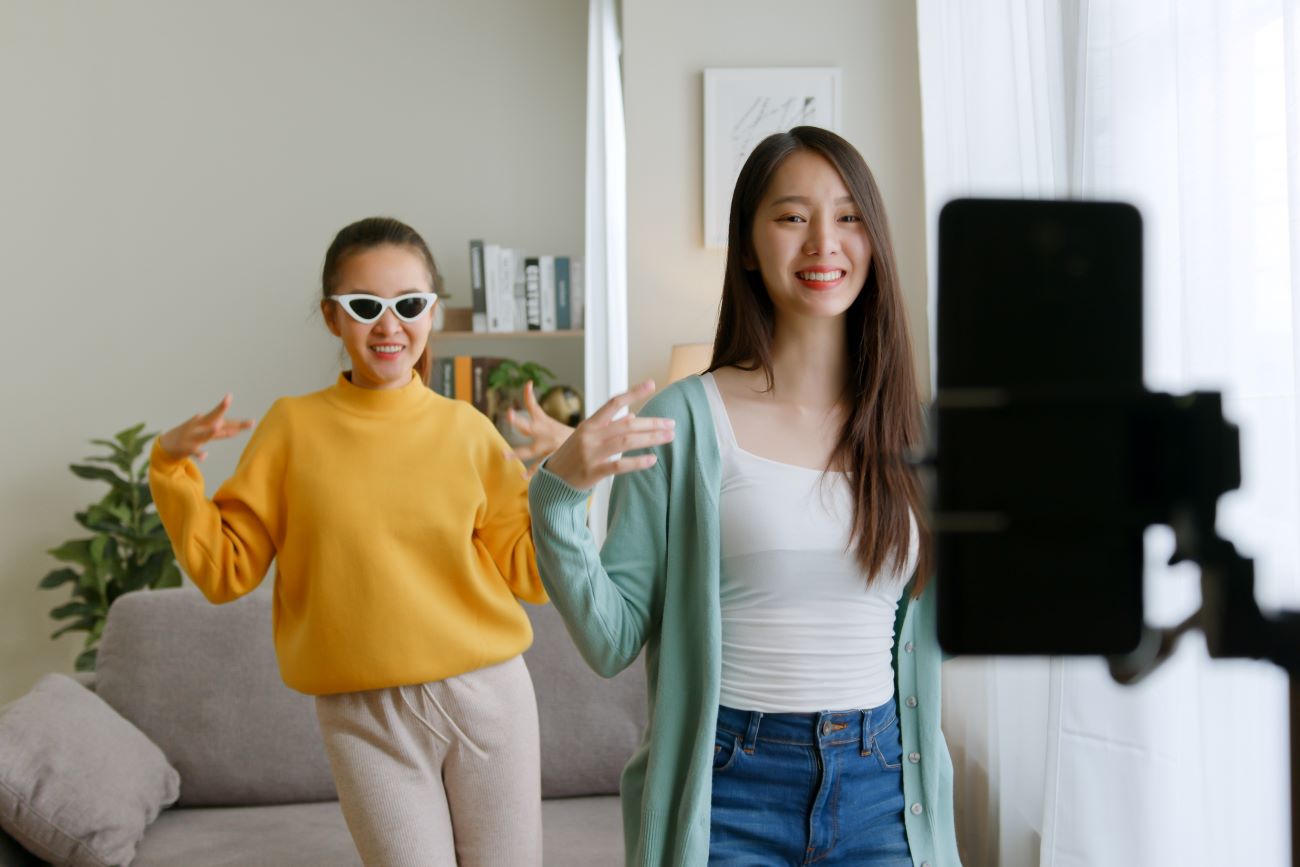 3. TikTok
TikTok has been like a lightning bolt to social media. About one-third of the users are between the ages of 10-19. Another 30 per cent are aged 29 and under. What are kids doing on TikTok? Dancing and participating in TikTok Challenges. So many of the viral dances that have become mainstream have started on TikTok, and teens are usually the ones leading the way. TikTok has also become a hot spot for music discovery. There are a lot of musicians posting music and kids either reposting or dancing to those tunes.
4. Snapchat
Snapchat is really is about being in the moment. All "snaps," as they're called, disappear within 24 hours or once all followers have viewed it. What kids are mostly doing, however, is creating Snapstreaks. Snapstreaks are when two friends snap at each other for consecutive days. These are all video messages, and friends try to keep the streak going for as long as possible, sometimes months. Kids and teens love it because it encourages interaction and communication between friends.
5. Twitch
Twitch is a trending platform that's designed mostly for online gamers. It allows users to watch live stream feeds of other gamers while they're playing. With over 9 million active streamers, it's one of the most popular streaming platforms around. Brands like United Masters, a platform for indie musicians, have partnered with Twitch to hold their conferences or other events. Esports are also incredibly popular with teens and are now broadcasting over Twitch.
Pros and cons of social media for kids and teens
Popular or not, there are good and not so good aspects of social media. Let's walk through the pros and cons that parents should be aware of.
Pros of social media for youth
Connecting with friends – This is probably the best part about social media. No matter where your kids' friends are, they can still connect with them and interact, especially in scenarios where they can't connect in-person. 
Learn new things – Believe it or not, social media has become a beacon of education, especially on platforms like YouTube. Even TikTok is being praised for its educational value as an alternative to teaching kids.
Create a business –  Kid and teen influencers on social media are earning some serious dollars through sponsorship deals. Even if your child isn't an influencer, social media has become integral in helping kids launch and build their own online businesses. 
Entertainment and self-expression – Regardless of the platform, social media is an avenue for your kids to express themselves and have fun doing it. Whether that's through dance, song, or comedy. 
Cons of social media for youth
Cyberbullying – For whatever reason, people can get really mean on social media. And kids are no different. They post hateful comments and can "gang up" on someone and say the most inappropriate and hideous things. Just because this doesn't happen in real life doesn't mean cyberbullying doesn't have a real impact on your kids. It does.  
Could form bad habits – Excessive amounts of screen time could lead to some bad outcomes. Social anxiety, self-image issues, and even FOMO (fear of missing out) are potential repercussions of too much screen time. Kids need to separate what happens on social media from real life, and if they're in front of a screen for half the time they're awake, those lines might get blurred.
Could negatively impact mental health – It's easy for kids to look at the highlight reel of someone else's life and feel bad about their own. The pressure to live up to some curated standard of living can prove too much for kids (or anyone, for that matter), which can negatively impact their mental well-being. Social media depression and addiction are common among young people, so it's essential parents begin conversations at home to help set boundaries and limit scenarios where this concerns could present themselves.
Help kids use social media responsibly
If they're not already, your kids are going to be on social media, and if you paid attention to the stats, they're going to be on there a lot. As a parent, you should play a role in making sure what your kids see is fun, entertaining, and at least somewhat educational.
Mydoh is all about education. We want your kids to understand their finances and what it means to manage their money. The Mydoh Smart Cash Card and app help your kids learn, earn, save, and be responsible with where and how they spend their money.
Download Mydoh today to start shaping your kid's financial future.
‍
This article offers general information only and is not intended as legal, financial or other professional advice. A professional advisor should be consulted regarding your specific situation. While the information presented is believed to be factual and current, its accuracy is not guaranteed and it should not be regarded as a complete analysis of the subjects discussed. All expressions of opinion reflect the judgment of the author(s) as of the date of publication and are subject to change. No endorsement of any third parties or their advice, opinions, information, products or services is expressly given or implied by Royal Bank of Canada or its affiliates.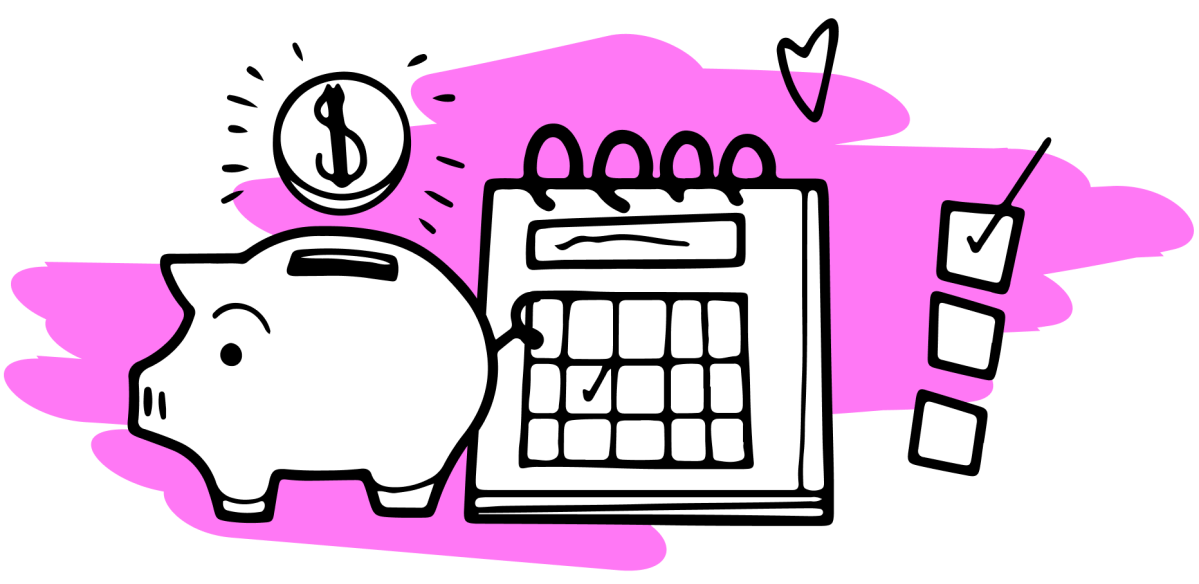 Teach Your Kids How To Earn, Spend & Save Money
with the Mydoh App & Smart Cash Card.
After the trial, Mydoh is just
$2.99 per month