YouTube has been around for 18 years with a variety of channels that post different types of content. It started off as a video sharing platform where the founders thought regular folks at home would like to upload and share home videos. With about 37 million channels, the platform is one of the most popular video sharing sites. While apps like TikTok and Instagram are slowly dominating the video sharing market, YouTube is still a growing source of newer content like short-movies, series, and official music videos. 
What is YouTube?
YouTube is an online video sharing platform. It allows users to create their own channel and upload videos to these channels. You can watch videos, entertainment and news channels, subscribe to your favourite channels, and like and comment on videos. One needs to be 13 years old or older to create a YouTube account.
How does YouTube work?
YouTube allows you to sign up for free with your Gmail/Google account. If you do not have a YouTube account, you can sign up for one. When doing so, it prompts you to sign up for a Google Email account, where it asks if you are creating an account for yourself, your child, or to manage your business. Once an account has been created or you sign in, you can search for any videos of your interest such as music, educational, short movies, instructional, podcasts, comedy, or news. Based on the content you like, you can subscribe to channels, like their videos, comment on their videos and share them across platforms. You can also use your account to create your own channel where you can upload videos.
What type of content is on YouTube?
Video content is growing in popularity and YouTube is a platform that has different types of video content. The types of videos on YouTube vary in range. However, there are different ways in which these videos can be discovered. Here are some types of content on YouTube and where you can find them:
Videos
The platform has every type of video you can think of. Ranging from animation to professional videos, you can find it all on YouTube. Some creators even post their podcasts on YouTube, while sharing video and audio on the platform and just audio on other platforms. Big musicians use YouTube to premiere their music videos or share new music. The platform is huge for different content creators that the company, YouTube, as a creators meet every year to promote and encourage diversity in creation.
Recommended Videos
With the large range of videos, it is easy to get lost in a different world. Therefore, when you first open the platform, you land on YouTube's homepage. This page has an endless scroll of recommended videos based on your past views of videos, your subscribed channels, and what is popular in your current location (country).
Explore
On the left side, there is an "explore" tab that allows you to discover videos based on your interests. The videos are categorized into areas of interest such as gaming, fashion, trending, news, movies and shows, learning, live, and sport. This allows you to browse videos based on a niche you may like or do research on trends.
Subscriptions
As you continue to use YouTube, you begin to discover which content creators you would like to see more content of. This leads to you subscribing to their channel so that you do not miss out on their next upload. An easy way to navigate this is to click on the "subscriptions" tab so that you can see all the channels you are subscribed to and watch their videos.
Library
The Library section allows you to check out videos that you have watched in the past under "History". When watching videos, you also have the option to "watch later" which you can find in your Library section. Additionally, it allows you to create playlists of videos which can be found in the Library as well.
Channels
A channel is what you subscribe to if you really like their content. The platform has about 37 million channels with a variety of content like comedy, sketches, music, tips and tricks, food, and movies. 
Is YouTube safe for kids?
As with any online platform, it is important to understand the safety of YouTube. One of the key factors to keep in mind is that YouTube allows people who are 13 years or older to sign up for the platform. However, it also has a platform called YouTube Kids for those who are under 13 years. This platform allows parents to create accounts for their kids and monitor videos that their kids are watching to the point of handpicking the videos themselves.
For kids 13 years and older, it is easy to open their own channel. One of the key concerns of having younger kids and teens on YouTube is the kind of content they could be exposed to. Inappropriate content is easily accessible on the site with one search. Therefore, it is important to monitor and talk about the kind of content your teen is watching on YouTube.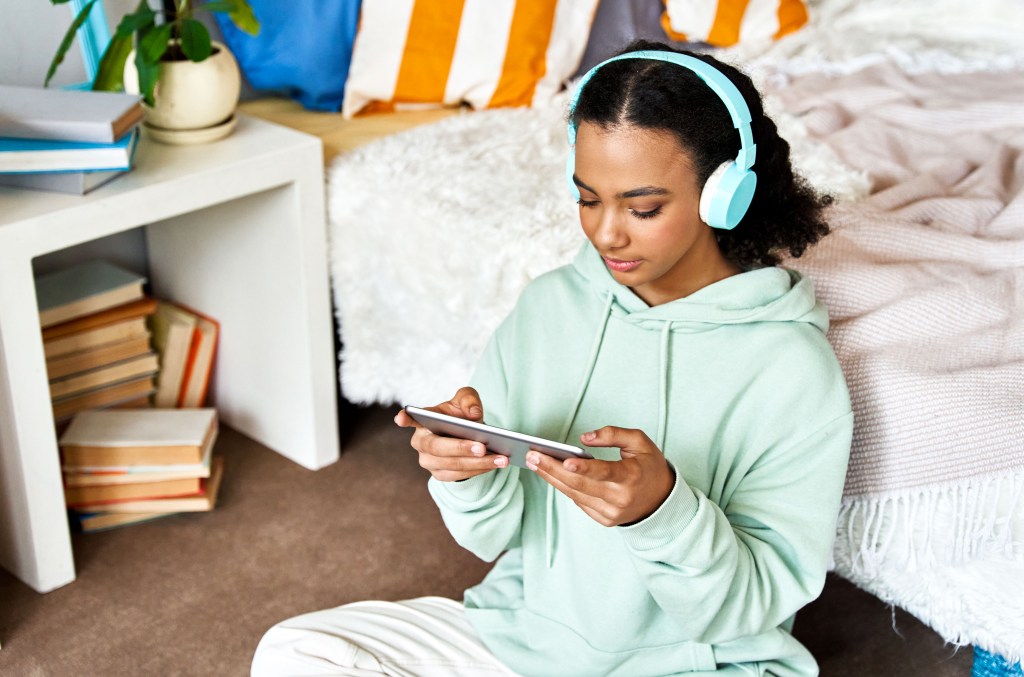 How can I monitor my kids' activity on YouTube?
You cannot directly monitor your kids' activity on YouTube. There is an option on YouTube Kids where you can choose what kind of content they can watch and how long they can use the platform for. For YouTube, there is no direct option. However, you can add a restricted mode to YouTube that restricts mature content in your browser. Here is how you can do this:
Go to the YouTube website and sign into your YouTube/Google account or your child's account
Click on "Settings"
In the drop-down menu, scroll to the bottom where you will see "Restricted Mode"
Turn on "Restricted Mode"
The other way to do this is to click on your profile picture icon on the top right corner. Right at the end of the menu, you will see "Restricted Mode" and it allows you to turn it on or off. Make sure that the Restricted Mode is on on all devices.
YouTube effects on mental health
Mental health is an area of concern when it comes to online activity for children, teens, and even adults. Extensive use of social media can lead to mental health issues such as anxiety, body image issues, or aggressive behaviour. YouTube is a unique app in that it is not one where your kids would directly interact with friends. The concern with this platform is the exposure to content. 
Influencer Content
With the abundance of a variety of content available on YouTube, it is easy for your kids to stumble upon inappropriate content that could affect their mental health. Alternatively, it could also be influencers that they follow on the platform who talk about body images, makeup, and fashion. While the influencers' intention is not to touch upon these topics, teens are developing a sense of themselves and exposure to such content can make them think.
Other ways that YouTube could affect your child's mental health is through comparison of other people's lives. Many YouTube content creators post "daily vlogs" which are videos about a day in their lives. Because of the type of work they do in the creative field, their lives may seem more glamorous and "happening" which could lead to your teen questioning their career choices, their life, or even choosing to take up "daily vlogs" to post on YouTube. In these scenarios, it is important to have discussions with your children about the superficial life that is often posted on social media, and how it is more important to live in the moment.
Cyberbullying
Cyberbullying is bullying done in the digital space. This is done through social media, text messages, online gaming, and more. According to Broadband Search, "60 percent of teenagers have experienced some sort of cyberbullying." Cyberbullying can result in mental health issues, social anxiety, a dip in academic performance, or more aggressive behaviour. As parents, you want the best for your kids and you do not want to see them being subjected to any form of bullying.
The YouTube comments section is also an area to look out for. Some users use the comments section to leave negative comments for no reason known as "trolling". If your child has a YouTube channel, monitoring their comments section is recommended as negative comments could also be cyberbullying.
How can I use YouTube with my kids?
With the safety concerns under control, YouTube is actually a really fun platform for you and your kids to explore and discover together. There are so many videos you could watch together such as comedy, DIY (do-it-yourself), karaoke, movies, recipes, educational videos, and motivational videos. You could also share videos with them on what you think they would enjoy. If you are up for the challenge, create a YouTube channel with them and upload weekly fun content that you think you both would enjoy. 
Learn more: How to create a YouTube channel for your kids.
YouTube and online safety tips
YouTube is a safe site in terms of any other social media. The major safety concern would be the communication with others through comments and posting their own content. It is important to have a discussion around the safety and privacy concerns of YouTube with your teens:
Never reveal personal information such as address, phone number, school, password or any information about their parents
Think before posting as there are consequences to posting inappropriate language and videos on YouTube
Always alert you if someone they do not know has somehow contacted them on YouTube
They should talk to you if they ever feel threatened/bullied on YouTube
Emphasize that you are always available to talk about anything
YouTube has been around for a while and it is a great platform to watch some really interesting content and videos. Young kids and teens are growing up with these social media platforms as part of their lives. Therefore, it is important that you and your kids understand both the negative and positive impacts of using platforms like YouTube.
Setting usage boundaries
As parents, it is normal to be concerned about our kids' usage of an online video sharing platform like YouTube. However, with the right amount of monitoring and conversations, their usage of the platform can be a good experience. Make sure you take the time to talk to them about the app. Ensure that they are using YouTube on "Restricted Mode" and from time-to-time, monitor their history to make sure they aren't coming across any inappropriate content.
Additionally, take the time out to have conversations with your children around the importance of YouTube privacy, privacy risks, mental health, cyberbullying, and social media addiction. You can also explore having some sort of agreement on how you monitor their social media usage.
Finally, as you monitor and set boundaries for their YouTube usage, you can also take the time to share the experience of YouTube with them. Take part in their interests by sharing videos you think they may find interesting. Watch videos together and find channels that you both may want to subscribe to and have discussions about later.  
Social media can be scary for anyone. In order to ensure that your kids are using social media responsibly, you can begin to introduce smart decision making early on in their lives. This can be done by involving them in small chores at home, exposing them to money management by downloading apps like Mydoh, and having open conversations with them about the digital world.
Learn more about how you can use Mydoh as a way to help your kids learn, earn, and save while making smart decisions.
Download the Mydoh app to help you raise money-smart kids with an easy-to-follow chore-based allowance system.
This article offers general information only and is not intended as legal, financial or other professional advice. A professional advisor should be consulted regarding your specific situation. While the information presented is believed to be factual and current, its accuracy is not guaranteed and it should not be regarded as a complete analysis of the subjects discussed. All expressions of opinion reflect the judgment of the author(s) as of the date of publication and are subject to change. No endorsement of any third parties or their advice, opinions, information, products or services is expressly given or implied by Royal Bank of Canada or its affiliates.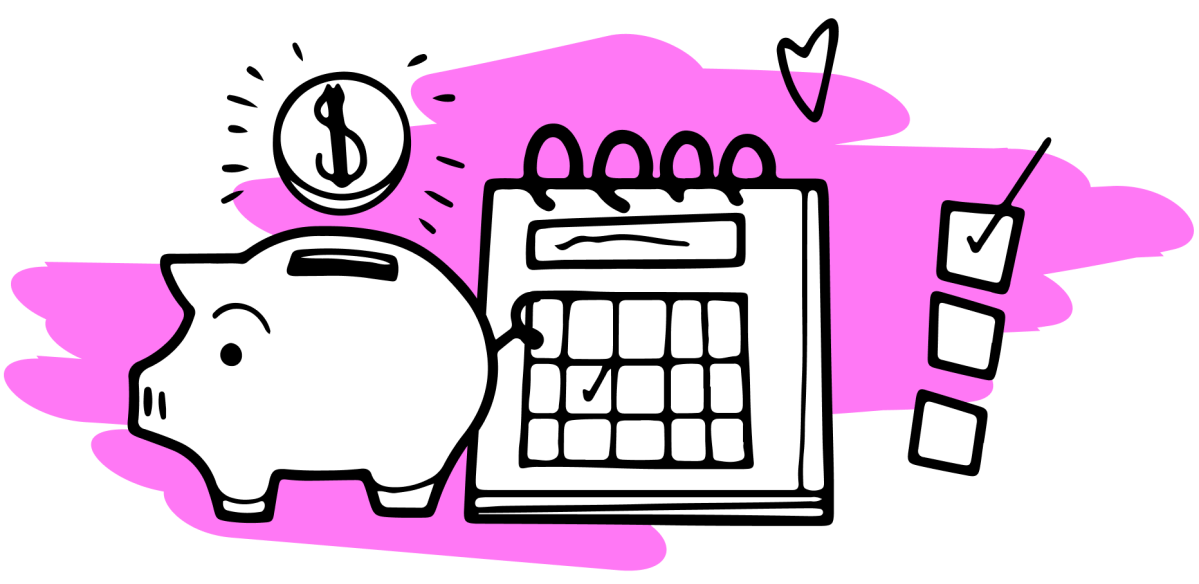 Teach Your Kids How To Earn, Spend & Save Money
with the Mydoh App & Smart Cash Card.
After the trial, Mydoh is just
$2.99 per month