The word influencer gets tossed around more than an NBA basketball, but sometimes it's actually meaningful. In the broad spectrum of what it means to be an influencer, kids have always played a key role. Kids influence kids, and that's still the case today. Except instead of watching your favourite child star on a Disney channel, today's influencers are putting out their own content on YouTube and TikTok.
What is a kid influencer?
Whether they're a kid or not, an influencer is someone who's able to impact how their audience makes decisions. When you look at it from that perspective, it's actually a pretty big deal. But that influence is what brands pay for. And because of that, one of the ways kids could make money online is by becoming influencers on social media platforms and earning money from TikTok and monetizing their YouTube channels. They can receive financial compensation for advertisements, sponsored posts, and more.
The best kid Influencers have a relationship with their audience that's built on trust and admiration. When these influencers share something, kids listen. And when it's someone who young people can really identify with, it's easy to imagine how that influence becomes even more pronounced.
Influencers only share a portion of their lives with an audience
Even though influencers generally have the same definition, they aren't all created equally. There are Instagram influencers, YouTube influencers, TikTokers, and other social media influencers that have larger followings than the population of some countries.
Whatever category or topic you can think of, there's probably an influencer for that. Gaming? Yes. Makeup? For sure. Financial influencers? You bet. Sports, art, even unboxing products is a thing influencers are famous for. For kids, that's part of what makes influencers so cool. They usually focus on a specific niche, so whatever your kids are really interested in, they can usually find an influencer who feels just as passionately about that topic as they do.
Chances are, if your kids are on social media, they're already following teen and kid influencers. As parents, you want your kids to be following influencers who portray a positive message. The truth is, an influencer is only sharing a small portion of their life. It's easy for kids to look at the people they follow and wonder why their own lives aren't as exciting. Remind your kids that what they see online is essentially the highlight reel—not always reality.
Interested in more social media parenting tips? Read our article on the pros and cons of social media for kids and teens.
The top 16 influencers 16 and under
As parents, especially with younger kids, it's a good idea to be with your kids while they're browsing through social media. Take note of who they follow. Stop on a few posts and ask your kid why they follow that person or what they are known for. Regardless of your level of influencer knowledge, let your kids know the importance of following positive role models.
Here are some of the top influencers to get you started:
YouTube subscribers: 34.6 million
Ryan is a YouTube influencer who reviews toys, does mini science experiments, and talks about fun and educational topics.
Why should your kids follow Ryan's World?
Ryan is totally family-friendly and often features his parents in his videos. Nothing even remotely controversial, only positive, fun, educational content that kids and parents can enjoy together.
YouTube followers: 5.6 million
GameGirl loves going live on YouTube to let her fans in on all the fun she has playing Roblox or Minecraft. This Canadian gamer gives tips on advancing in a lot of online games or playing pranks on her family when she's not holding a controller.
Why should your kids follow GameGirl?
GamerGirl's name is Karina, and with so many of the popular gamers being boys, Karina is like a fresh breeze in this industry. As a role model, it's important that young girls see they can have fun playing video games. too, without feeling like they won't fit in.
YouTube subscribers: 6.89 million
EvanTube is part of The Tube Family, a popular YouTube channel with over three million followers.
Why should your kids follow EvenTube?
Evan is known for doing a lot of different challenges. His "Pop Tart" challenge is one of his most popular videos, along with his kids vs teens challenges that never go quite as expected.
Instagram followers: 9.3 million
Jules is a singer, actress, and YouTuber with a massive following—and for good reason!
Why should your kids follow Jules Leblanc?
Jules features a lot of her music and behind the scenes from her shows. Parents will also be relieved to know that Jules' parents state explicitly that they monitor her Instagram page and do not tolerate any inappropriate comments.
YouTube Followers: 4 million
RonaldOMG is actually GameGirl's brother. His most popular videos are very much connected to his accomplishments in gaming, like solving the Red Key mini-game in Hello Neighbor.
Why should your kids follow RonaldOMG?
Worldbuilding is a huge thing in gaming, and RolandOMG has all the tricks. This Canadian kid really is a pro when it comes to understanding how to escape tough situations or build really big staircases in Minecraft.
Instagram Followers: 107,000
Marley Dias founded 1000 Black Girl Books when she was a pre-teen in 2015. Now she's a published author and activist who is encouraging representation in the publishing industry.
Why should your kids follow Marley Dias?
Marley's entire mission is centred around inclusion and diversity. Since she founded #1000BlackGirlBooks, she's placed over 12,000 books in libraries across America. But Marley is also a student, and she talks about how to balance living your own life with being an activist and trying to change the world. She continues to raise money for education through her foundation and is open about the challenges of keeping up with everything she does.
YouTube followers: 2 million
Gabe and Garret are two Californian boys who keep things light and fun on their YouTube channel, which currently has over 1 billion views.
Why should your kids follow Gabe and Garret?
Gabe and Garret are just two kids having fun and bringing you along for the ride. Their Sidewalk Cops skits are hilarious, and if you've ever watched one of their power wheels races, you might be side-by-side with your kid cheering along. ‍
Twitter followers: 57,000
Alexandria is a 15-year-old Latina climate activist. She took the world by storm at 13 when she held Friday "Climate Change" vigils outside the UN in New York City. These vigils were meant to represent the death of the earth.
Why should your kids follow Alexandria Villasenor?
Climate change is a necessary movement, and Alexandria is one of the young activists at the forefront of pushing for change. She is the founder of a climate resource platform called Earth Uprising.
Instagram followers: 160,000
Known as Little Miss Flint, Mari stepped into the activist spotlight at age nine when she wrote then-President Barack Obama, asking him to do something about the Flint water crisis.
Why should your kids follow Mari Copeny?
Mari's latest and most ambitious project is her Clean Water Fund. She's already raised over half a million dollars (her goal is 1 million) to buy filters for communities in Flint that are in need of clean water.
Instagram followers: 18.4 thousand
Andrew Maciel is a teen Canadian/Brazilian race car (go-kart) driver. He's been racing go-karts since before he was a teenager and has gone on to win several championships.
Why should your kids follow Andrew Maciel?
Andrew shows that you can accomplish anything regardless of your age. You won't get a bunch of fluff posts from his accounts.
Instagram followers: 1.8 million
If your kids love fashion, then they'll love the Clement Twins. They're into all the latest fashion trends and know how to show off their wardrobe.
Why should your kids follow the Clement Twins?
They're ten-year-old fashion influencers who have done campaigns with Disney, Nike, Old Navy and plenty more popular brands. Their sense of style is sophisticated yet still wholesome. They understand how to put looks together that are fashion-forward and in line with what's popular.
Instagram followers: 1.3 million
Sticking with fashion, Laerta is another up-and-coming fashion icon who is incredible at creating different looks for herself. Her style isn't so much about being on-trend as it is trying out different outfit combinations and expressing her creativity. One post may look like it's from a '50s photo shoot, while the next post may be reminiscent of Princess Diana.
Why should your kids follow Laerta?
She's 10 years old this year and has already been featured in Vogue and Elle. Laerta is based in London, U.K., and you can tell that fashion is something she takes seriously. If your child is a fashionista, they'll find plenty of inspiration on her Insta posts.‍
TikTok Followers: 114.5 million
Even though she just turned 17 on May 1, Charli D'Amelio is known as TikTok's "biggest star" and the first to reach 100 million followers.
Why should your kids follow Charli D'Amelio?
If your tween has a TikTok account, chances are they're already following Charli. As well as being a TikTok star, she's also a professional dancer who has recently scored some film roles. Stars like Jennifer Lopez have requested Charli be in her videos and she's been part of campaigns by U.S. politicians looking to get young people to follow social distancing guidelines during COVID-19.
TikTok followers: 2.9 million
Jalaiah Harmon is another TikTok star who created the super popular Renegade dance craze that went viral in early 2020.
Why should your kids follow Jalaiah Harmon?
She is a 14-year-old dancer and choreographer who has performed at the NBA All-Star game and made an appearance on The Ellen DeGeneres Show. Her dance routines are routinely copied by other TikTok users.
Instagram Followers: 119,000
Autumn Peltier is a Canadian climate activist who, as a 16-year-old, has already spoken at the United Nations and is the Chief Water Commissioner for the Anishinabek Nation.
Why should your kids follow Autumn Peltier?
Autumn started her activism for clean water when she was just eight years old. She has travelled all over the world advocating for clean water and has been awarded the Sovereign Medal for Volunteers by the Lieutenant Governor of Ontario.
Instagram followers: 1.8 million
Marsai Martin is best known for her acting role on Black-ish, but she's since expanded into film production and other endeavours that seem far beyond the capabilities of a 16-year-old.
Why should your kids follow Marsai Martin?
Marsai doesn't let age stop her from following her dreams. She is officially the youngest executive producer on a major film in history and is focused on being an example for young creatives.
Find teen influencers that cater to you
We've just listed 16 talented and popular influencers doing everything from acting to racing go-karts to online gaming to writing books. We even listed some top social influencers who are making a real difference in the world.
But whether they're top Instagram influencers or doing their thing on TikTok, these kids are still real people with real lives. Kids should understand that however intimate or honest these posts appear, influencers are still only showing a glimpse of their daily lives.
How parents can make a positive influence on their kids
At Mydoh, we want to influence young people to understand their finances better. In fact, we want to make sure that money conversations are fun and fruitful for teenagers.
The Mydoh app and Smart Cash Card for teens provides families with the tools they need to teach their children about budgeting, saving, and spending money wisely.
Download the Mydoh app and get your child a physical Smart Cash Card to use for online and in-store transactions. It's a great way to teach them about budgeting and money management from an early age.
This article offers general information only and is not intended as legal, financial or other professional advice. A professional advisor should be consulted regarding your specific situation. While the information presented is believed to be factual and current, its accuracy is not guaranteed and it should not be regarded as a complete analysis of the subjects discussed. All expressions of opinion reflect the judgment of the author(s) as of the date of publication and are subject to change. No endorsement of any third parties or their advice, opinions, information, products or services is expressly given or implied by Royal Bank of Canada or its affiliates.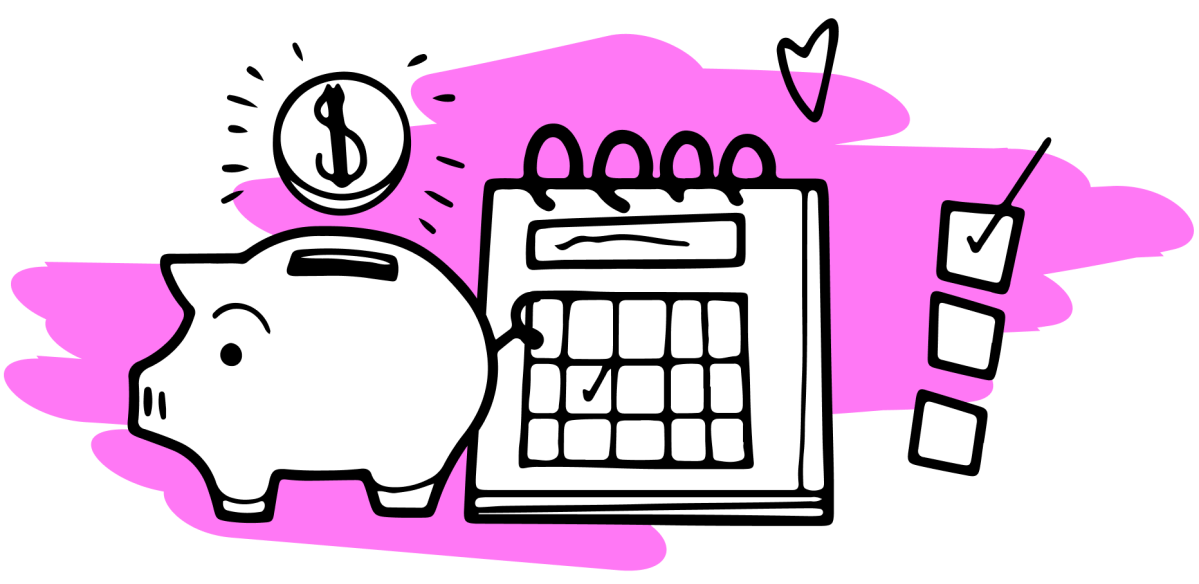 Teach Your Kids How To Earn, Spend & Save Money
with the Mydoh App & Smart Cash Card.
After the trial, Mydoh is just
$2.99 per month