You've done the math and realized that it's going to take you three years of weekly allowance to save up for your first car—and that's if you buy a clunker. It's time to get a job.
The good news is it's a job-seekers market, which means that teens looking for their first part-time job are likely to find it easier than ever to land one—especially if you're looking in the areas of food service, retail, or recreation.
Earning your own money isn't the only benefit of a job: you'll learn skills like time management and responsibility, plus valuable work experience. But finding a balance between work, school, extracurricular activities and chores can be tricky. Here are some considerations for choosing—and crushing—that first part-time job.
Why is it important for teenagers to have a part-time job?
There are the obvious benefits to getting a job: earning your own money means you learn firsthand the value of things you want to buy. Equating a new pair of jeans with eight hours flipping burgers might make you think twice about whether that purchase is worth it.
Plus, earning your own coin fosters a greater sense of independence. You get to decide how and where to spend (or save) your wages. Money management skills, like budgeting, taxes, and the difference between wants versus needs, are best learned on the job.
Another bonus to having a part-time job as a teen is developing new skills. Maybe you've heard your parents talk about hard skills versus soft skills: hard skills are the practical skills you need to do a job, like knowing how to work a credit card reader. Soft skills are the harder-to-define personal qualities, such as creativity and good communication skills.
All jobs need a mix of hard and soft skills. While hard skills are usually obtained through training, soft skills are nurtured by on-the-job experience.
Whatever job you choose, know you'll gain valuable experience and transferable skills that you can apply to your next job, both of which boost confidence and self-esteem. What's more, do well with your job and you'll build that all-important list of references for future opportunities.
Is it a good idea for high school students to have a part-time job?
The benefits of a part-time job are pretty clear, but there are tradeoffs. Some studies show that when teens work more than 15 hours per work, marks and test scores could suffer. So if you want a part-time job, consider starting slowly and don't commit to a high number of work hours or shifts immediately if it's during the school year.
How teens can balance part-time work with school
Balancing part-time work with school, sports, volunteer work, homework, family responsibilities and friends might be exhausting. Staying organized is critical, but where to begin?
Gone are the days of paper calendars and to-do lists to keep you on track (unless you prefer old school—you do you!). Today there are apps for both iPhone and Android, such as Evernote, Taskade and Todoist, to help you tame distractions and keep on top of your work, homework, and even sleep.
One of the hardest things to manage is time, and a calendar, such as Google Calendar or Calendar for iOS, can help you track due dates for projects, work shifts and other commitments. Visually you can see how much time there is in a day: when you chart all your activities on a calendar, it's easy to see when it becomes too much. Bonus: share the calendar with your parent(s) to keep you all on the same digital page.
And don't forget to consider telling your teachers and guidance counsellor that you're taking on a part-time job. School staff are often supportive of working teens and may even offer strategies to prioritize school work.
Besides the logistics of balancing work and school, it's important to take care of yourself. That means getting enough sleep and following a regular sleep schedule. Cut back on caffeine and turn off the devices well before bedtime. While it can be easy to nosh on junk food, especially if you get discounts at work, healthy snacks can fuel your body (and brain) better than fries.
How to find the best job as a teen
So you've decided you want to get a part-time job. Great! Now what?
Have you heard the often-memed quote by Apple founder Steve Jobs: "The only way to do great work is to love what you do. If you haven't found it yet, keep looking. Don't settle." Sure, this might be a lofty goal when you're just starting on a job path. But it also invites you to consider your interests, strengths or hobbies and choose a part-time job that aligns with future career goals.
While it's tempting to get a job where your friends work (and can help you get your foot in the door, especially if you have no experience), this might not be the most rewarding strategy in the long term. If you love being outdoors, your BFF's mall job might feel suffocating. For teens who prefer a quiet environment, working in a fast-food kitchen with your pals might overstimulate. Start thinking about what kind of environment you prefer—for example, inside versus outside, or store versus a kitchen.
Once you've narrowed down your job search, you'll need to consider logistics: how you'll get there (drive, carpool, walk, public transit or parents), how early or late are the shifts, do you want regular or irregular hours, and do you need any certifications, such as CPR or First Aid. You'll also need to understand the labour laws in your province that dictate at what age you can start working, the minimum wage and how many hours you're legally entitled to work.
Many jobs come from referrals, so tell everyone you know—teachers, neighbours, parents of friends, coaches—that you are looking for work. Search online job boards for jobs open to teens and high school students. Once you've polished your resume don't be afraid to visit places you want to work and ask if they're hiring; this demonstrates initiative and confidence. Community boards, such as those in grocery stores, or digital boards on social media, are a great place to find informal "help wanted" jobs.
Read more: Job interview questions for teens and sample answers.
The best part-time jobs for teens in Canada
While it can seem daunting to get a job (you need experience to get a job, but you need a job to get experience!) there are industries open and willing to hire teens, such as retail, food service, child and animal care, and coaching, to name a few.
Here's a list of the more popular part-time jobs for teens: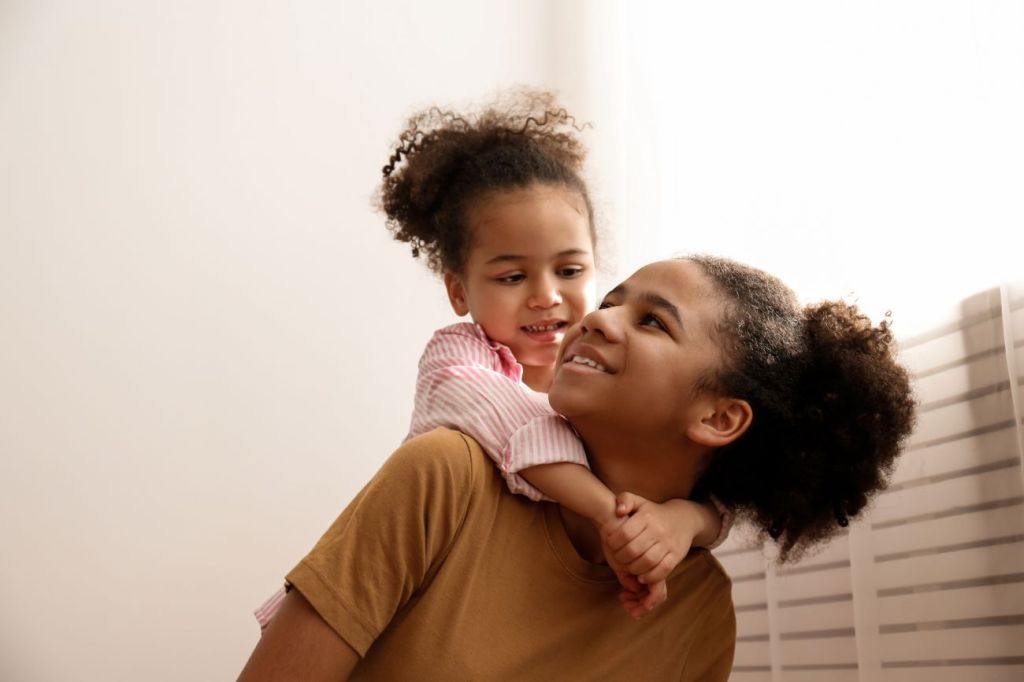 1. Babysitter
Babysitting is often a first job and for good reason: there's no legal minimum age (most kids start around age 12) and you'll gain valuable skills that'll help in other jobs, such as responsibility and punctuality. You'll also learn activity planning (no one wants bored kids!), meal prep, and even tutoring. You can decide the number of families on your roster and how often you want to work, which can be handy during exams, for example, when you need more time to study. Consider taking a babysitting course, such as the one offered by the Canadian Red Cross for kids aged 11 to 15, and/or CPR to give you an edge. Younger teens and tweens can start as a mother's helper. The average babysitting rate is $15 per hour, but that varies depending on the number of kids, and the tasks you're expected to do, such as meal prep or chores.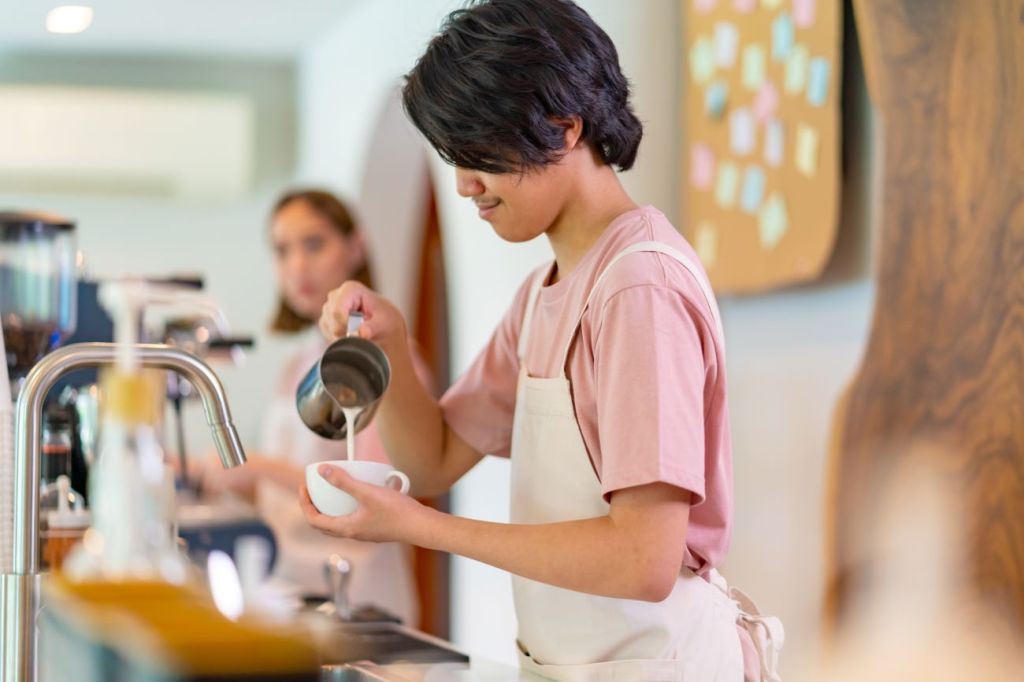 2. Barista
If you're fluent in the language of coffee and love the sound of milk being frothed, a job as a barista may be for you. You'll need to be a fast learner and a good listener for those personalized orders (soy milk, half sweet, no froth, what?!) and remain friendly under pressure in a fast-paced environment. While most cafes and coffee shops welcome students with little to no experience, a food safety certificate or online barista training can help boost your resume to the top of the pile. Most coffee chains require teens to be 16 and pay starts at $16 per hour.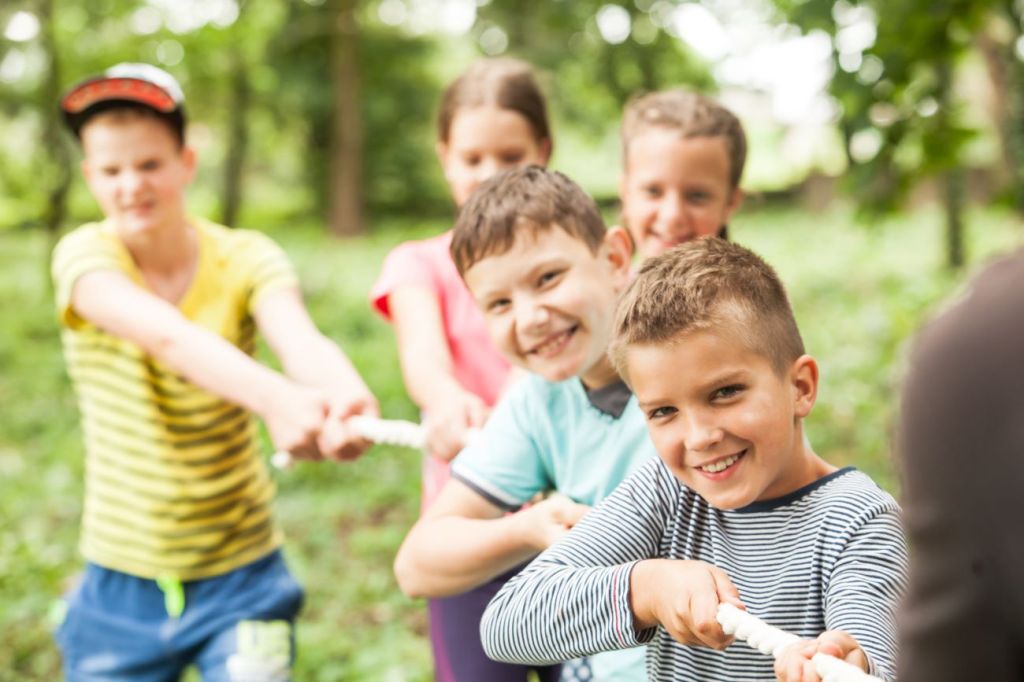 3. Camp counsellor
As a kid did you love spending your summers at overnight camp making s'mores by the fire? Or maybe shooting hoops at a basketball day camp? The memory-making doesn't need to end when you've outgrown being a camper. Summer jobs for teens can be a great way to earn money and gain valuable experience, all while making memories that will last a lifetime. As a camp counsellor you get to create fun all day, while polishing your time management, communication, teamwork, and leadership skills. (Bonus points for fresh air and sunshine.) Most camps require counsellors to be 16 or 17 years-old-old, but CIT (Counsellor In Training) programs may hire at 15. You'll need Standard First Aid/CPR, and relevant experience or competencies if you're interested in certain programs, such as horseback riding, sailing, or music. Pay rates vary for day camps depending on age and experience; overnight camps may pay significantly less than minimum wage, but offer room and board.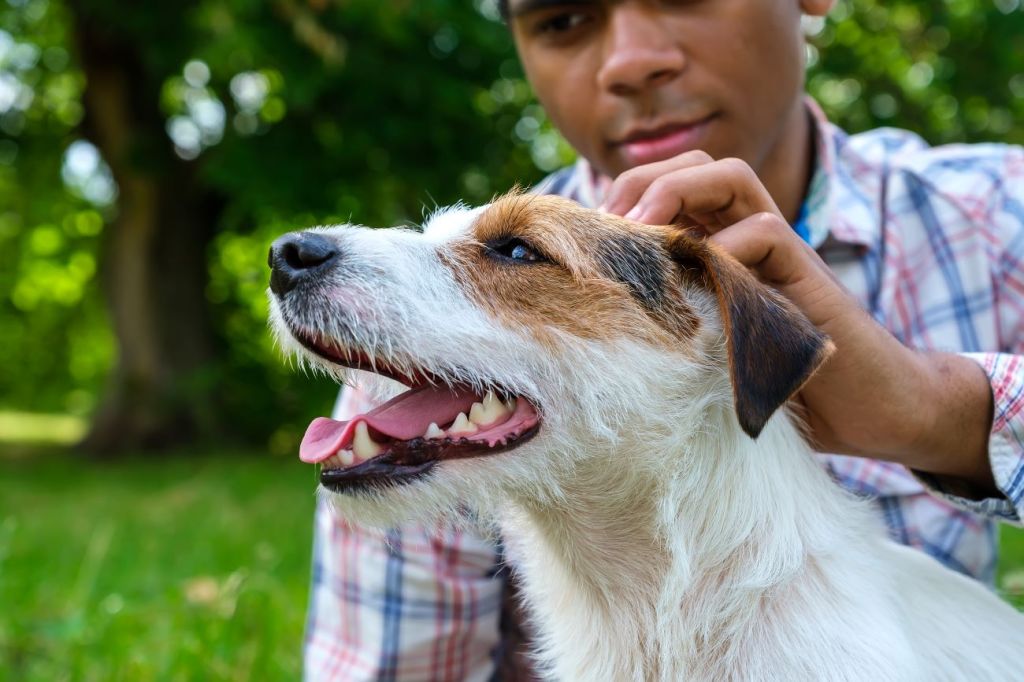 4. Dog walker
Did you grow up with a dog? Turn your family chore walking Fido into a part-time gig that promises endless snuggles, miles of exercise… and poop bags. You don't need any formal training to start a dog-walking business, but qualifications in animal first aid, such as the one-day course offered by St. John's Ambulance, helps build street cred with potential clients. It's also smart to read up on dog breeds and their behaviours so you know what types of dogs you can handle. Dog walkers can charge between $10 and $35 per walk, depending on location, length of walk, and if it's a group or solo dog. Consider starting small and with dogs you know— maybe there's a senior or busy professional in your neighbourhood who could use some help—and build your business by word-of-mouth.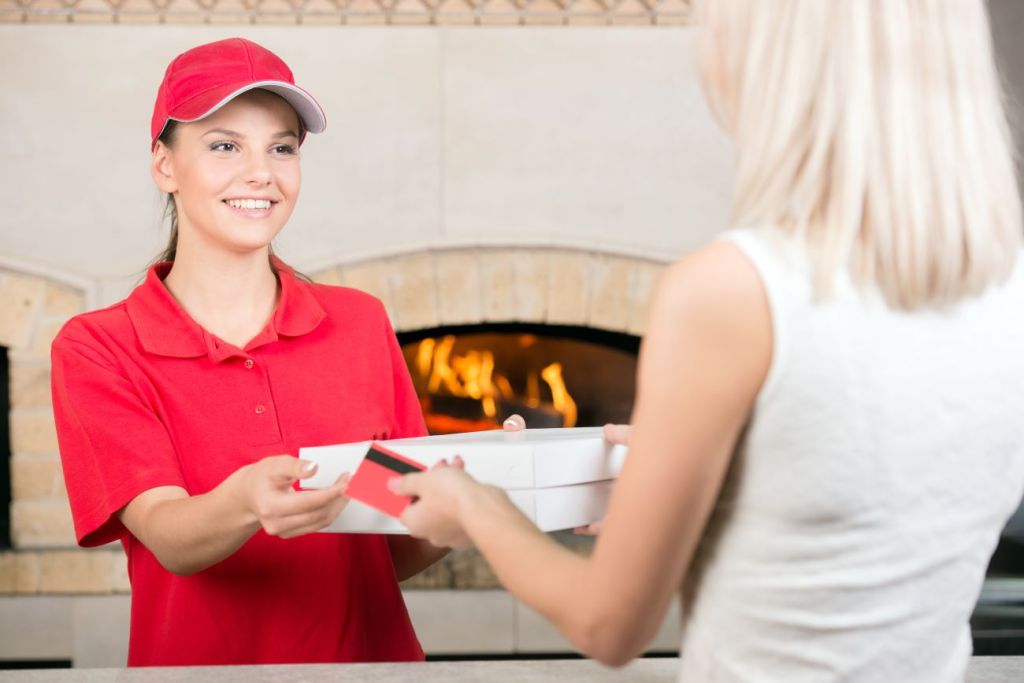 5. Fast food crew member
Working in food service ticks a lot of boxes for a part-time job: flexible shifts, store discounts, and you'll get to work with other teens your age. While you'll start at minimum wage, most fast-food chains offer opportunities for teens to advance to better-paying positions as crew trainers and managers. You'll become a pro at multitasking and customer service, and the fast pace will make your shifts fly by. Bonus: food chains have locations coast-to-coast, so it'll be easier to find a part-time job when you start university or college.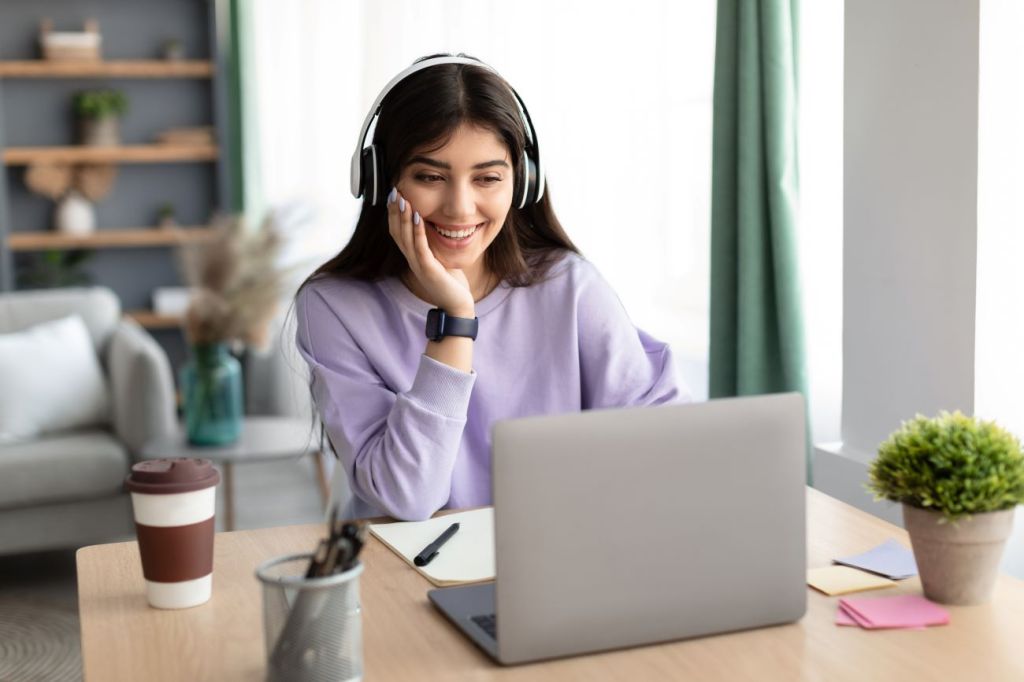 6. Freelancer
The pandemic changed the landscape of how and where we work, and opened incredible opportunities for savvy ways for teens to make money online with an entrepreneurial spirit. If your hobbies include graphic design, or you're a whiz at creating content for social media, maybe "freelancer" is a better fit than a "traditional" part-time job: you get to be your own boss, decide your hours and set your rates. Another perk: freelancing has no age limit. Not only is working online flexible, but you may also be uniquely skilled for certain gigs since you're likely comfortable with technology. But there's a catch: you're responsible for finding your own jobs and clients, as well as invoicing, marketing, and training.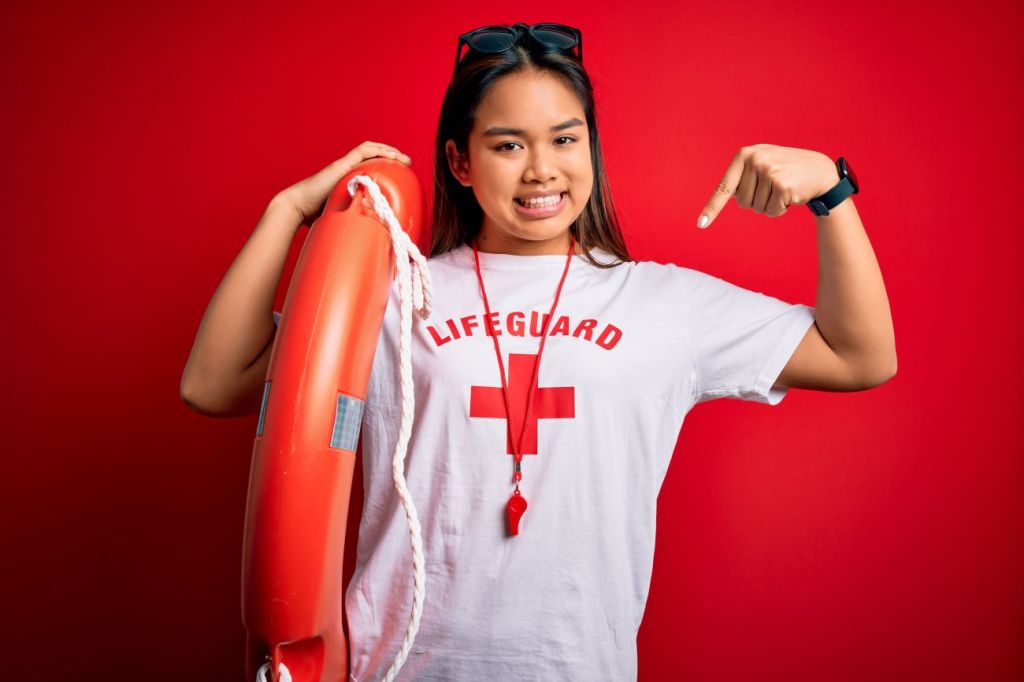 7. Lifeguard
For teens who love the water, whether it's the beach, pool or waterpark, working as a lifeguard can be a great part-time job—and not just for the tan. You're responsible for the safety of everyone in the water, as well as customer service and maintenance. You'll need National Lifeguard certification, which is available in four options: pool, waterpark, waterfront, and surf. You also must be a minimum of 15 years old and have Bronze Cross and Standard First Aid certifications. Pay ranges between $15 and $25 per hour.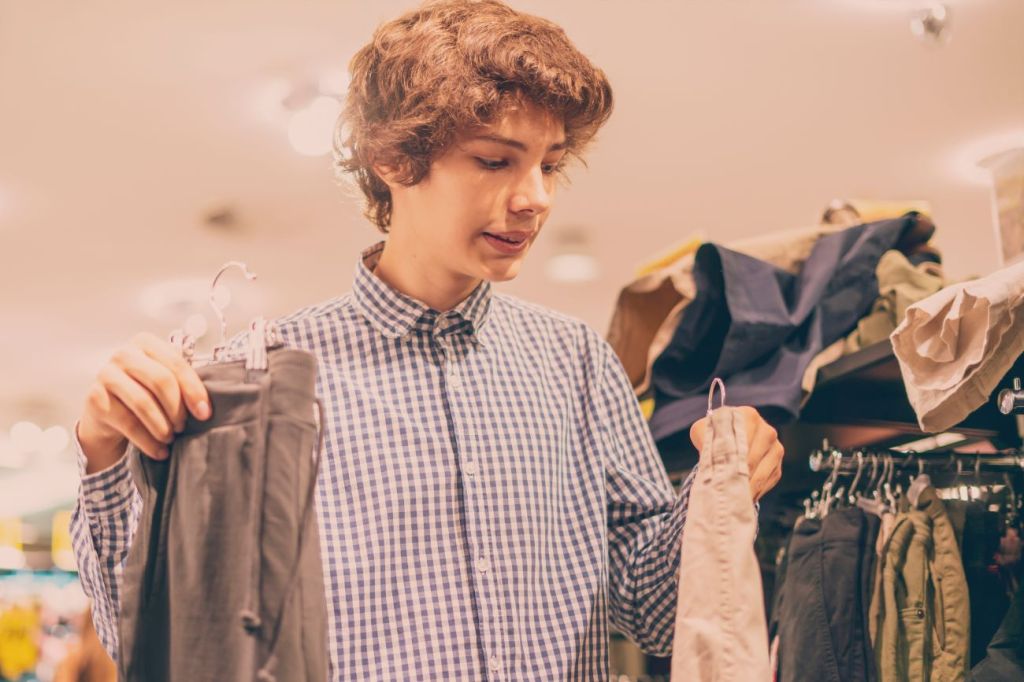 8. Retail sales assistant
Get paid to go to the mall? Yes, please! For teens who love shopping and working with people, a retail job helps you gain practical work experience along with problem-solving, patience and communication with customers. You'll also learn to juggle multiple roles, handle cash, and what goes into creating great product displays. Retail often offers flexible hours to fit around your school schedule, but that also includes weekends. And no matter your interest—fashion, technology, sports, pets, or books—there is a retail store to suit you. Bonus: most companies offer employee discounts on their products. Expect to start at minimum wage.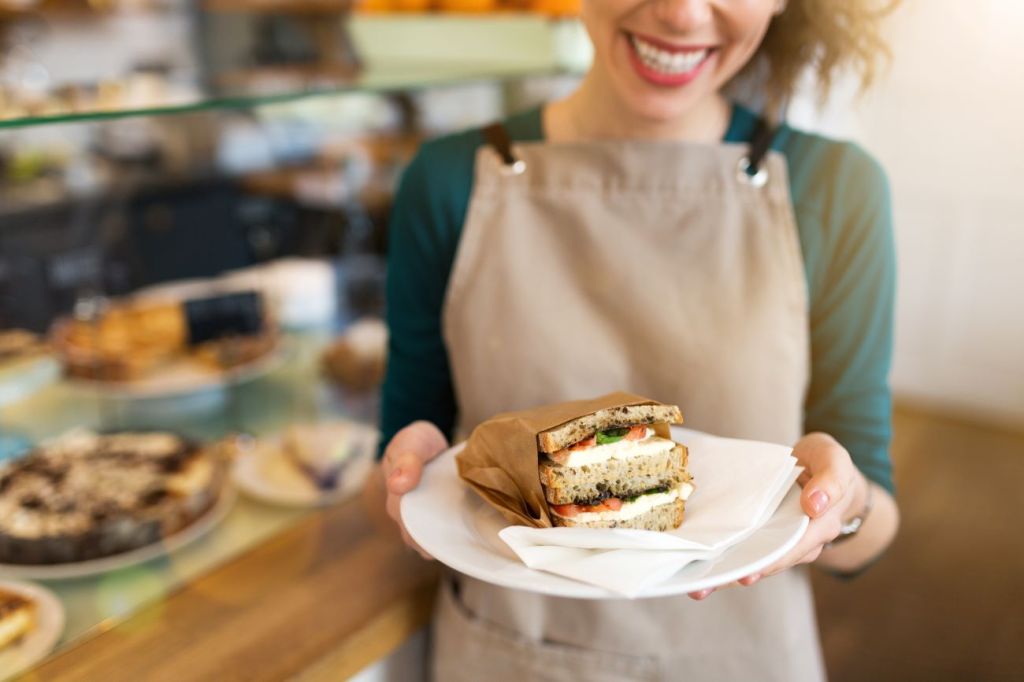 9. Server
Like fast food or retail, having experience as a server means you'll always be able to find a job. Younger teens may start with bussing tables, but as you gain experience you can advance to a server position or even host/hostess. The tipped minimum wage is lower than the general minimum wage. Still, servers who are attentive, friendly, quick on their feet, and genuinely enjoy working with customers typically earn 15 percent to 20 percent on each bill. While you'll work hard as a server, the tradeoff is flexible shifts, food discounts and being part of a team.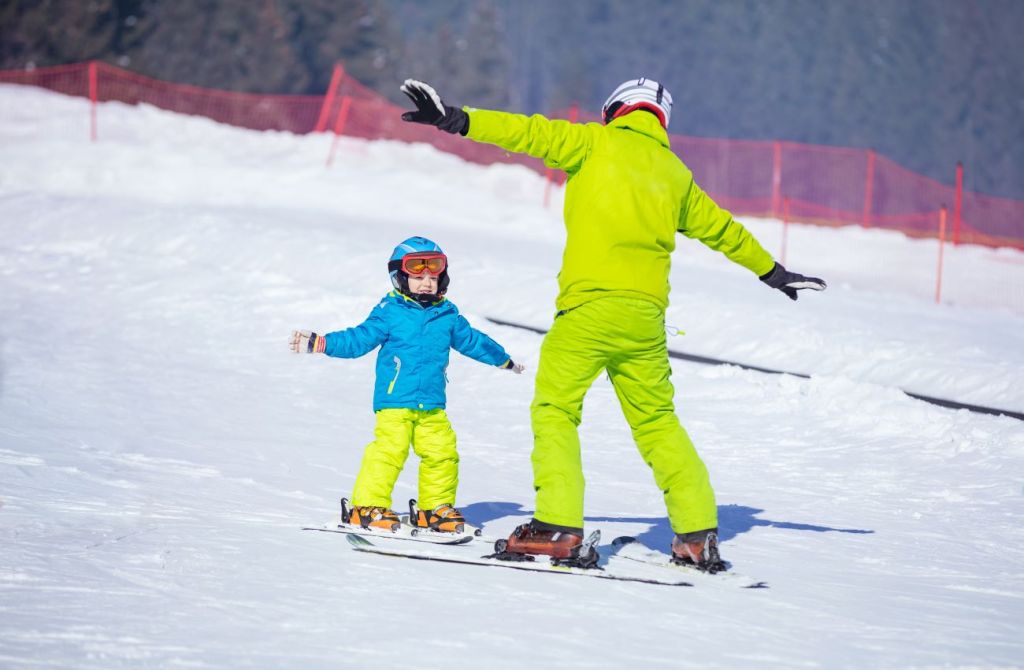 10. Ski instructor
For teens who prefer mountains to malls, a part-time job as a ski instructor is a great way to share your passion for the sport and get paid for doing what you love — with free lift passes for the season. You'll need your CSIA (Canadian Ski Instructors Alliance) Level 1 certification (for coaches age 14 and up) or your CASI (Canadian Association of Snowboard Instructors) Level 1 (for coaches age 15 and up), as well as a positive attitude and good motivational skills. Coaches usually start at minimum wage, but some ski schools allow tips.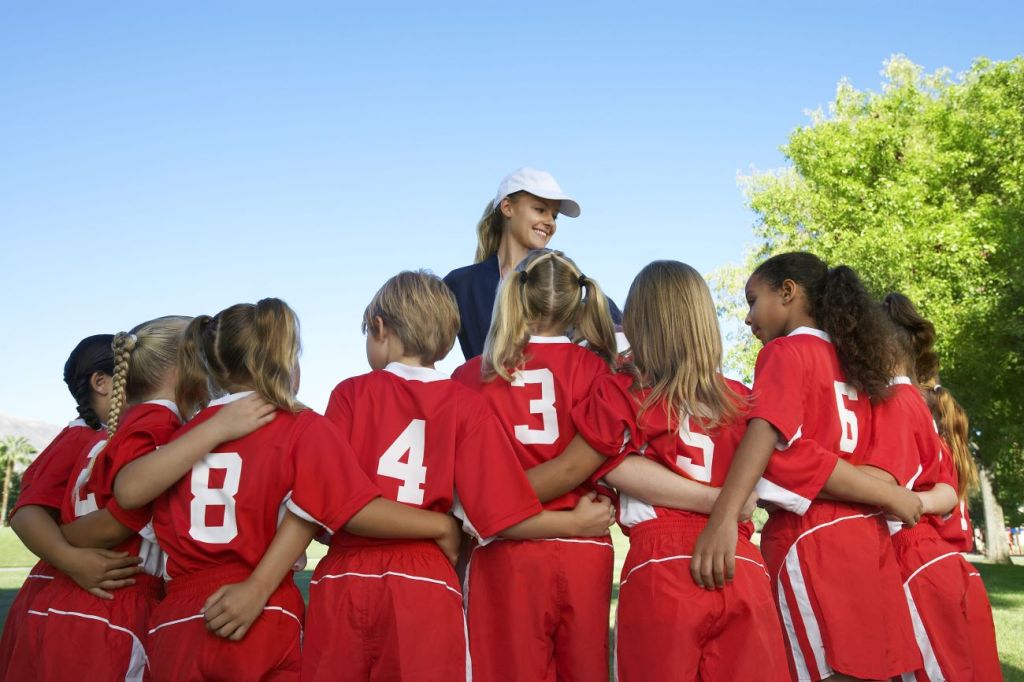 11. Sports coach
Playing sports is about more than just exercise: kids learn confidence, teamwork, and being a good sport. For teens who get a job as a sports coach, you'll enjoy these gains and get paid to play! Besides gaining valuable teaching and planning skills, you'll also experience the satisfaction of being a role model for kids. A good coach is positive, supportive, patient and fun, and it's a great job for teens interested in becoming teachers or working in recreation. The Coaching Association of Canada offers NCCP (National Coaching Certification Program) training in dozens of sports, from archery to soccer to wrestling.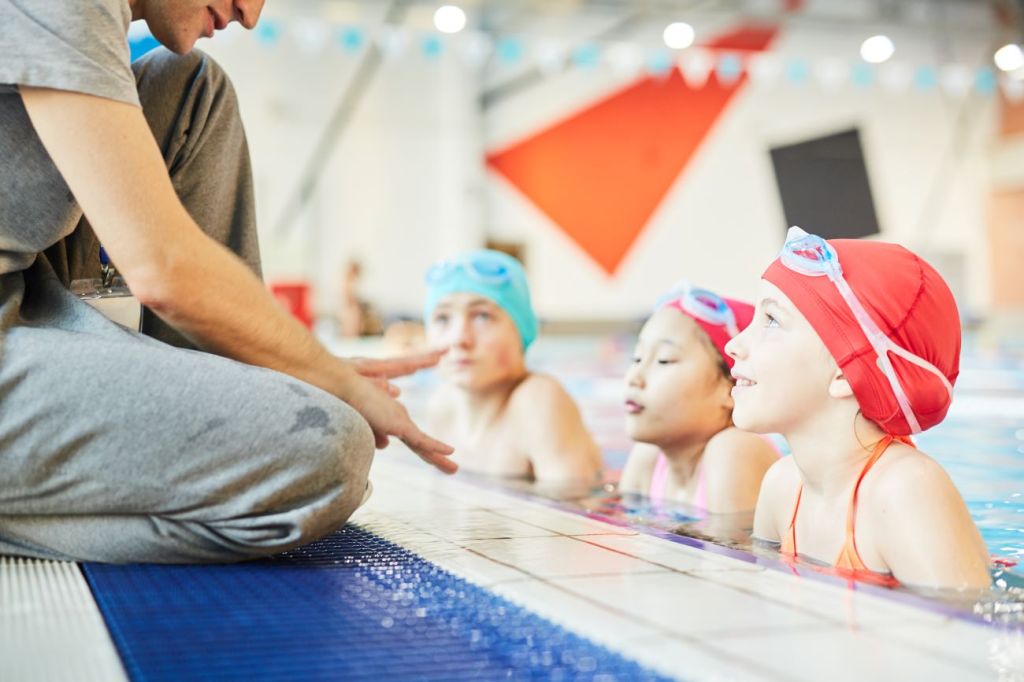 12. Swimming instructor
Swimming lessons are a rite of passage for most kids and becoming a swim instructor is a fun and rewarding job for teens who can't get enough of the pool. It's a good job on your resume as it demonstrates high levels of responsibility, teaching, and supervision. You'll need strong organizational, planning and communication skills, and Level 1 (NCCP) Coaching Certification designed for beginner coaches (ages 15 and up) who are teaching swimming basics. National Lifeguard and Standard First Aid certifications are also an asset. Wages start at $15 per hour.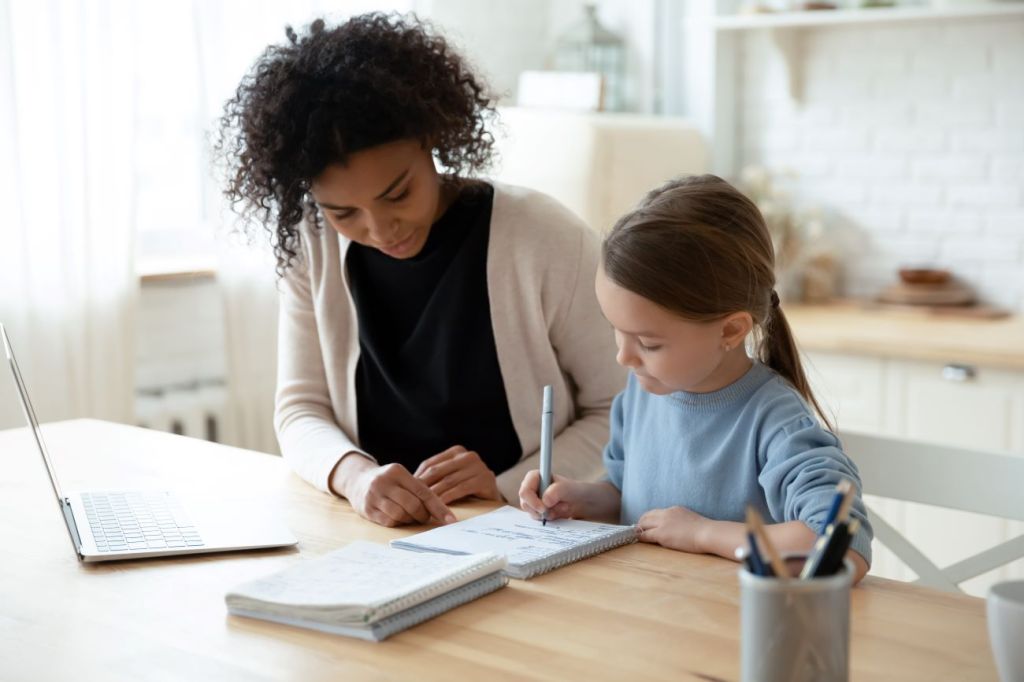 13. Tutor
If you love to teach, are a strong student (especially in math, English or French) and have good communication skills, becoming a tutor, either online or in-person, could be a good fit. It's a great job for teens thinking about becoming a teacher, because you'll get experience working with kids and polish your problem-solving skills and patience. Some positions require teens to be 18+ and/or have a degree, but there are still lots of opportunities to help out elementary-aged kids. Check out online "help wanted" ads on social media or ask your school guidance counsellor for parents wanting help for their kids. Rates start at $15 per hour.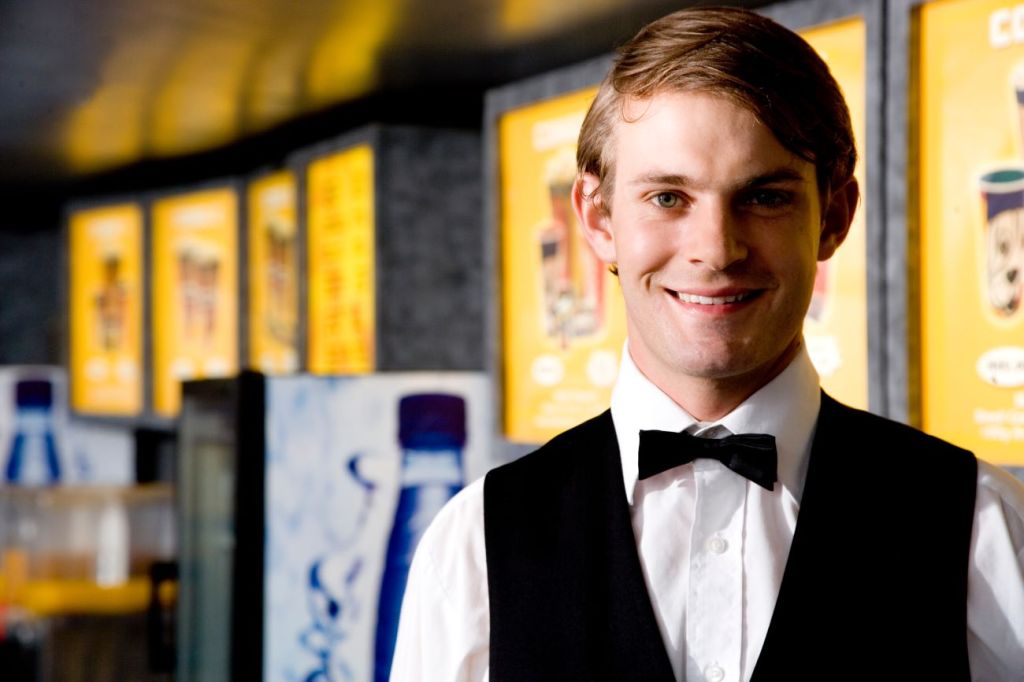 14. Usher
For teens thinking about a career in theatre operations, sports facility management, or events planning, a part-time job as an usher could be that first step on the career ladder. Typically working in theatres, sporting stadiums and at other large-scale event venues such as concert halls, ushers are responsible for checking tickets, showing patrons to their seats, food service and basic maintenance. As an usher, you'll get to work on your customer service and conflict resolution skills. You'll need a friendly disposition, cool demeanour and be quick on your feet, but in return, you can score free (or discounted) passes and merch. Pay starts at minimum wage.
Pros and cons of part-time jobs for teens
Getting a part-time job is a personal choice based on your maturity, other commitments and goals. If you're the captain of a school sports team and hoping for a scholarship, a part-time job may demand too much time and energy. If you're thinking of applying to a competitive university program, say vet school or pre-med, focusing on your grades and extracurricular activities may be the right choice.
But a job can also help you figure out what you want to do after high school. If you're thinking of a career in fashion, working retail at your favourite store can teach you more than just folding clothes; you'll learn hard skills like styling mannequins, but also gain insight into trends, shopping habits and personal styles. 
Read more: How to write a cover letter for students.
Here's a list of pros and cons to help you decide:
Pros to having a part-time job
A part-time job teaches the value of money and good budgeting skills.
You'll become a pro at effective time management as you juggle school, work, and a social life.
You'll learn both "hard" skills and "soft" skills that you'll need for future employment.
A part-time job looks good on a college/university application.
A job can teach the value of post-secondary education as washing dishes or flipping burgers for minimum wage gets old pretty quick.
Cons to having a part-time job
You'll risk fatigue and burnout if you try to do too much.
You may miss spending time with friends and family, especially if your job requires work on weekends.
You might have to take on menial jobs that don't give you the experience you want.
Your grades may suffer if you work too many hours.
A job may take the place of extracurricular activities, such as sports or clubs, that are an important part of the high school experience.
Your first part-time job can give you a real taste of independence and help you save for the things you really want (like your own car or a new gaming system). Or if you're Beyoncé, her first job working at her mom's salon helped pay for a season's pass to an amusement park. Even Bey understood the value of a part-time job.
Download the Mydoh app to gain real-life experience managing your money. 
This article offers general information only and is not intended as legal, financial or other professional advice. A professional advisor should be consulted regarding your specific situation. While the information presented is believed to be factual and current, its accuracy is not guaranteed and it should not be regarded as a complete analysis of the subjects discussed. All expressions of opinion reflect the judgment of the author(s) as of the date of publication and are subject to change. No endorsement of any third parties or their advice, opinions, information, products or services is expressly given or implied by Royal Bank of Canada or its affiliates.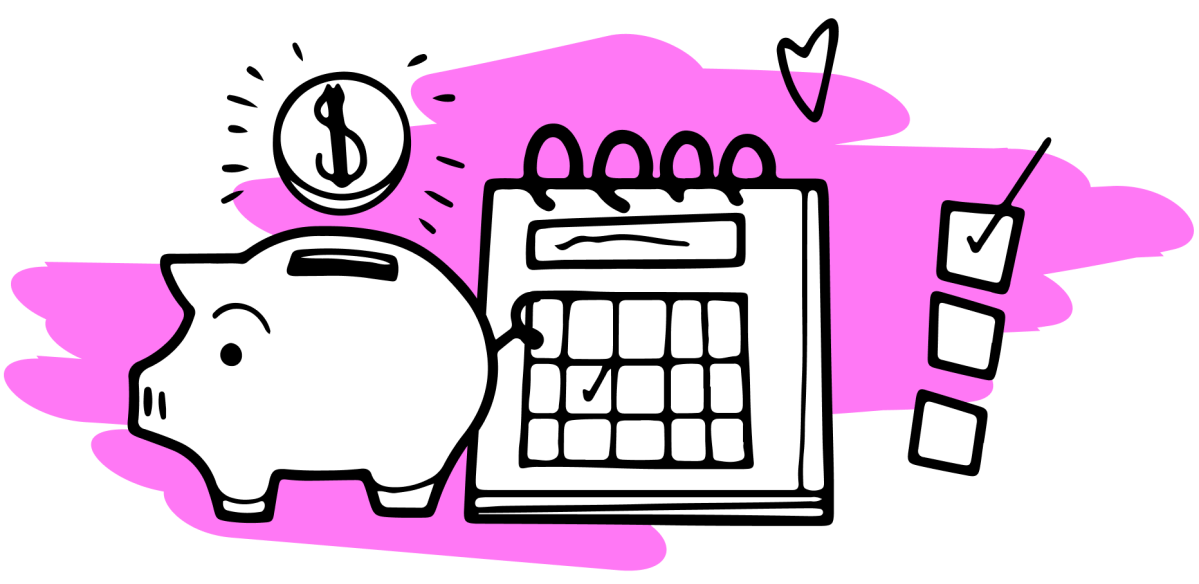 Teach Your Kids How To Earn, Spend & Save Money
with the Mydoh App & Smart Cash Card.
After the trial, Mydoh is just
$2.99 per month