Thrifting is back in style, and like all trends figuring out what works for you is easier with advice. Not only can you hunt for something unique, but thrifting is kinder on your wallet (and the planet!). Before your next haul, check out our tips on how to thrift for secondhand fashion like a pro.
What is thrifting?
In its simplest terms, thrifting is shopping for preowned clothing, shoes, and accessories. Typically thrifting has been associated with buying vintage items and specifically clothing.
Defining an item as vintage can often be tricky because this varies according to a person's style choices and how old individual pieces are. Vou magazine says, "Vintage is any object, such as clothing and jewellery, that represents a previous era or social period, at least 40 years old but not older than 100 years."
Although thrifting is often associated with finding rare pieces from older brands or brands that may longer be making clothes anymore, you're just as likely to find pieces from brands like Zara, H&M, and Fashion Nova finding their way onto the racks of thrift stores these days.
What are the benefits of thrifting?
One of the things that makes thrifting popular is how cost-effective it can be. Since most thrifted items have been worn before, stores typically don't charge full price for them. In a lot of cases, these pieces are still in great condition.
Thrifting also has some environmental benefits. In buying second-hand clothing, you are helping to reduce overconsumption in the fashion industry by repurposing clothes that have already been produced.
Another interesting environmental benefit that was recently highlighted by the Business of Fashion, is that thrifting could help reduce the effects of Waste Colonialism. The concept explains the role countries like Canada play in shipping millions of tons of old clothes around the world to countries like Ghana, as part of the global secondhand clothing trade. Much of it ends up in landfills.
Thrifting is also a creative way to learn about your personal style and experiment with different looks. The cool thing about thrifting is that it exposes you to items that aren't currently on the racks in department stores. This allows you to curate a one-of-a-kind wardrobe and explore which styles and eras you really resonate with.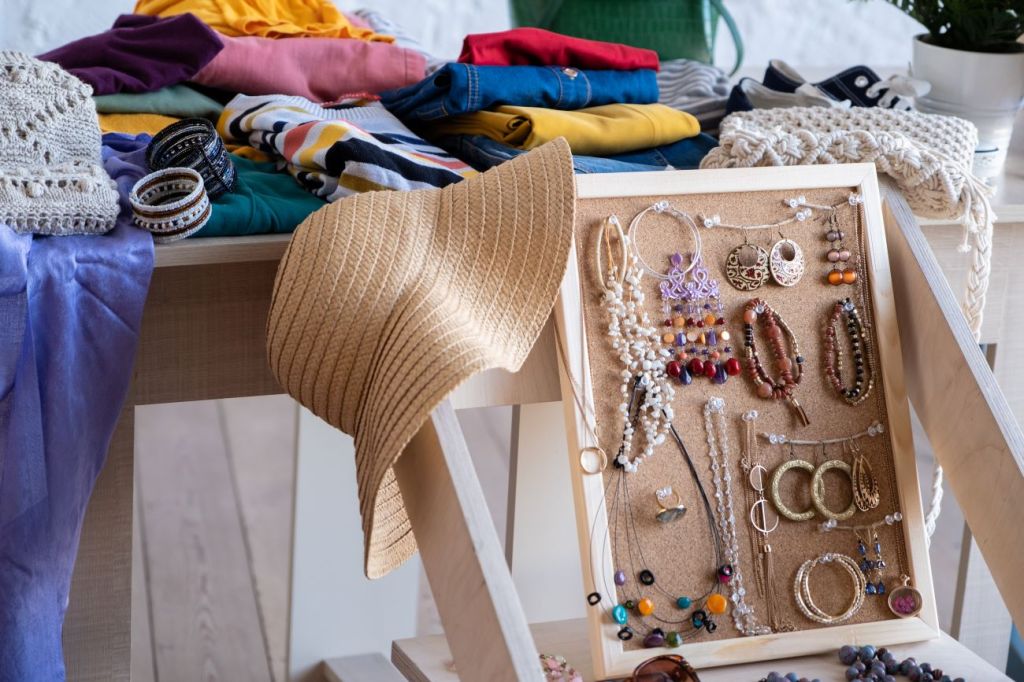 10 tips for thrifting
Before your next thrifting haul, here are 10 tips to help you make the most of your experience:
1. Create a budget
Although thrifting is cost-effective it's a good idea to make a budget ahead of time. Bargains make shopping fun but they could also make it easy to overspend. As someone who often leaves stores with more items than I had planned to, I know deciding how much I want to spend ahead of time keeps me on track. Decide on a dollar amount, or even a range you're comfortable spending. Another way to stay within a budget is picking the maximum number of items you will buy for the day. For example, deciding I am only adding four items to my closet today. Doing this also makes it easier to stay within budget.
2. Clear out your closet in between trips to the thrift store
The discounts and bargains at thrift stores often make it easy to leave stores with items you don't need or end up not liking as much as you expected to. One of the best ways to avoid this is to get rid of items you no longer wear or no longer like. This frees up space for your new finds and helps you curate a wardrobe full of clothes you love. Clearing out your closet ahead of time also gives these items a chance to be owned by someone who might love them even more.
Some thrift stores often buy items in good condition from customers, or you could sell these items online to make some extra money. Overall this is a great way to personally contribute to the circular economy that is thrifting.
3. Keep hygiene in mind when giving away or looking for clothes
Not all thrift stores have the resources to clean all the items they receive before they sell them. Or to clean items after customers try them on and decide not to buy them. Making sure the items you donate are clean will help make it easier for the staff that sort through the clothes and for the people who buy them.
The process of thrifting involves touching or trying on items that might not have been washed recently and trying them on. Because of this, I recommend taking hand sanitiser with you and avoiding wearing anything that might stain clothes, like bright lipstick.
4. Get inspiration to help you pick the best items for you
Having an idea of what type of pieces you are looking for when thrifting makes it easier to find what you are looking for. I've found what works for me is having images of styles and clothing silhouettes you like saved. The easiest way to do this is by creating a Pinterest board like this one or saving pictures in your camera roll of styles you like. Apps like Are.na are also worth considering. The more you search the easier it will be to categorize the items you like. For example, I have a separate Pinterest board for shoes, sunglasses and bags I like or am inspired by.
You can also try browsing through current or old magazines; the more places you look the easier it will be to find inspiration.
5. Know what each store specializes in selling
Although most thrift stores sell a bit of everything, some stores specialize in selling particular items or have a larger range of certain items compared to others. This is something you can find out by going to stores or looking at their websites. Reading reviews is another way to figure out where to thrift and avoid being disappointed. I personally find TikTok reviews helpful when I want to check out new stores.
Online stores like Ebay and Depop are also good places to buy thrifted items. Shopping online makes it easier to search for specific items. Sometimes you can also get shipping discounts from sellers if you buy more than one item from them.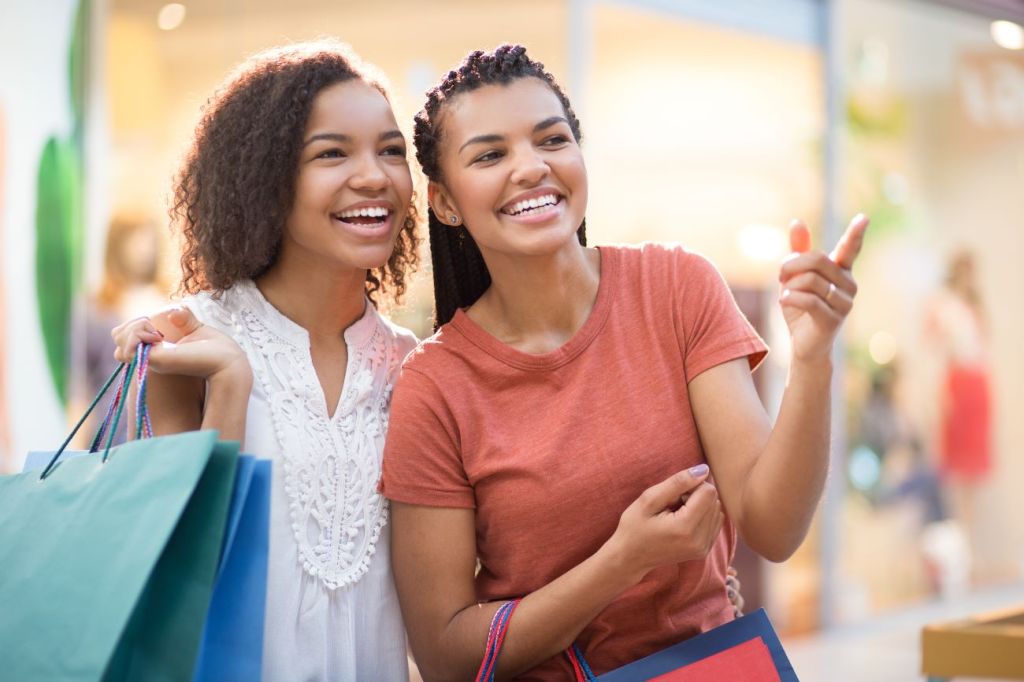 6. Thrift with a friend
Shopping is always more fun with a friend and can even make the process of thrifting less stressful. Having someone whose opinion you trust and who knows you well will also make it easy to get a second opinion when you are deciding what to buy.
Thrifting with friends also gives you style inspiration from some whose style is similar to yours or completely different. Maybe you'll consider items you hadn't before when you see what your friends are drawn to. With friends, you can try visiting thrift stores further away from you and explore a different neighbourhood. Friends make everything more adventurous and fun!
7. Wear something comfortable
Finding items you like can take time when you're thrifting. This means that you often end up standing up for a few hours and spending time walking to different stores. Wearing comfortable shoes and clothes will make this easier and also help you feel more relaxed as you shop.
Something else to keep in mind is that not all thrift stores have changing rooms. Also since the COVID-19 pandemic not all of them have reopened their changing rooms. If you don't have access to a changing room, wear clothes, like leggings and a t-shirt, to make it easier to try on other clothes over the top.
8. Be open to experimenting with your personal style
Some of my favourite thrifted pieces that I own are items I didn't expect to like or didn't even pick out for myself. This has taught me to look out for things I might not typically wear or just generally be open to trying items that don't look that good on the clothing rack. What you end up finding might surprise you.
9. Know what size you are
One of the coolest things about thrifting is discovering clothing brands you didn't know existed. If it's a clothing brand that isn't Canadian, it could use different clothing sizes. Knowing what size you are in different parts of the world will make it easier to shop for international finds. I recommend looking at clothing conversion charts to help with this, and also knowing your measurements. That way, you can try clothes on from all sections of the store.
10. Be open to customizing clothes
Sometimes it takes a little bit of work to get a thrifted piece to be exactly what you want it to be. A pair of pants that fits a little loose might end up fitting you perfectly if you get it altered. If you can sew, this is something you do on your own, or get alterations done at your local dry cleaning store. This also works for items that you like but might want to change the colour or even crop completely. Customization allows you to get creative and breathe new life into pieces.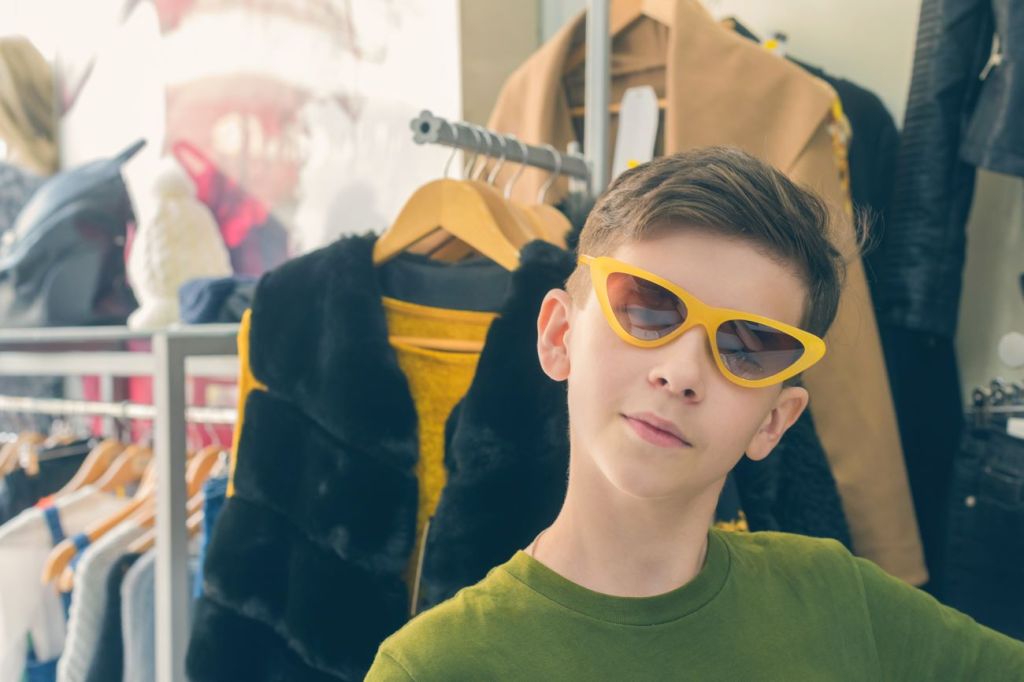 Thrifting saves money and gives you creative freedom
Thrifting can not only save you money, but expand your personal style, and lets you get more creative with the way you style pieces or use inspiration from how these items were styled in the past to put your outfit together. Using your own money to go thrifting means you've got creative and financial freedom over what you buy. Thrifting is a fun and environmentally conscious activity that can help you discover more about yourself!
Download Mydoh and get started today.
This article offers general information only and is not intended as legal, financial or other professional advice. A professional advisor should be consulted regarding your specific situation. While the information presented is believed to be factual and current, its accuracy is not guaranteed and it should not be regarded as a complete analysis of the subjects discussed. All expressions of opinion reflect the judgment of the author(s) as of the date of publication and are subject to change. No endorsement of any third parties or their advice, opinions, information, products or services is expressly given or implied by Royal Bank of Canada or its affiliates.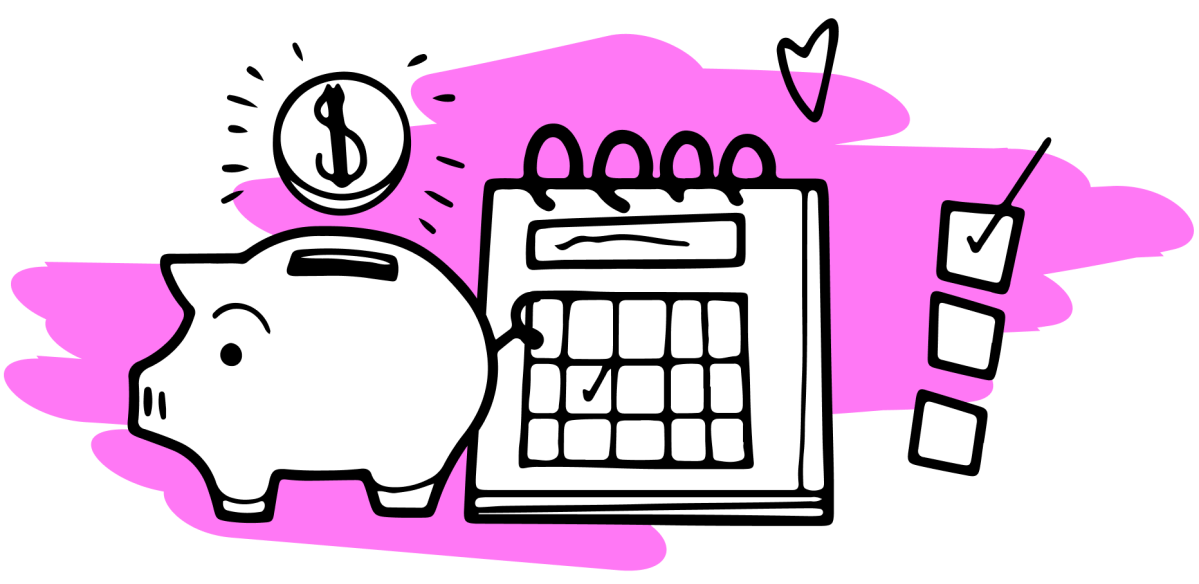 Teach Your Kids How To Earn, Spend & Save Money
with the Mydoh App & Smart Cash Card.
After the trial, Mydoh is just
$2.99 per month