Let's face it, your kids are regularly exposed to personal finance from a young age—whether they're tucking away tooth fairy money or spending digital currency in the metaverse. It's increasingly important to teach children and teens about financial literacy early, so they can build a solid foundation and be prepared to start spending and saving in real life. 
Books about money can be a great way to help young readers to learn financial strategies at their own pace. Kids can grab books off the shelf (or download them) for fun, and come back to them time and again as they grow or have new questions.
We've rounded up a list of the best finance books geared to children and teens that can help teach them about spending wisely, grow their savings, and prepare for their future financial needs.
Books about money for kids aged 5 to 8
Picture books can help teach young kids the basic concepts of money and finances, in ways that are easy for them to understand. The best books about money for young readers are written in clear language and include relatable stories and scenarios that help them apply the lessons to their own lives.
Just a Piggy Bank (a Little Critter book), by Gina and Mercer Mayer
The colourful picture book (part of the classic Little Critters series) was first published in 2001 and has long been considered one of the best books on making money for young children. Little Critter's grandpa gives him and his sister piggy banks, and grandma gives them money. His sister promptly puts her money in the bank, while Little Critter decides to spend it all at the store. He learns important lessons about impulse buying and earning money along the way, and shares them with readers. The book now comes with extras like a game card, stickers and a poster.
Available at Amazon or Indigo.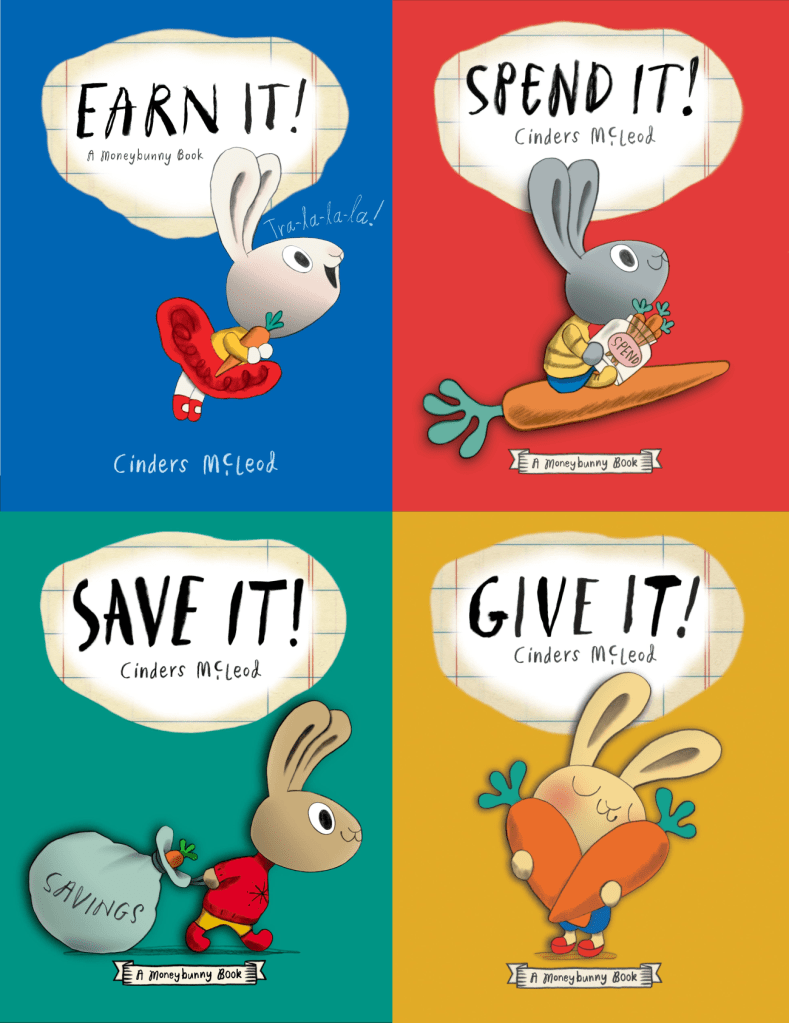 Moneybunnies series, by Cinders McLeod
Canadian author and illustrator Cinders McLeod's Moneybunny book series is a fun, simple and relatable look at all things money. The books Earn It!, Spend It!, Save It!, and Give It! follow different bunny characters as they learn what it takes financially to achieve their dreams and goals, such as becoming a superhero or a superstar. The series is also available in a Chinese language edition.
Available at Amazon or Indigo.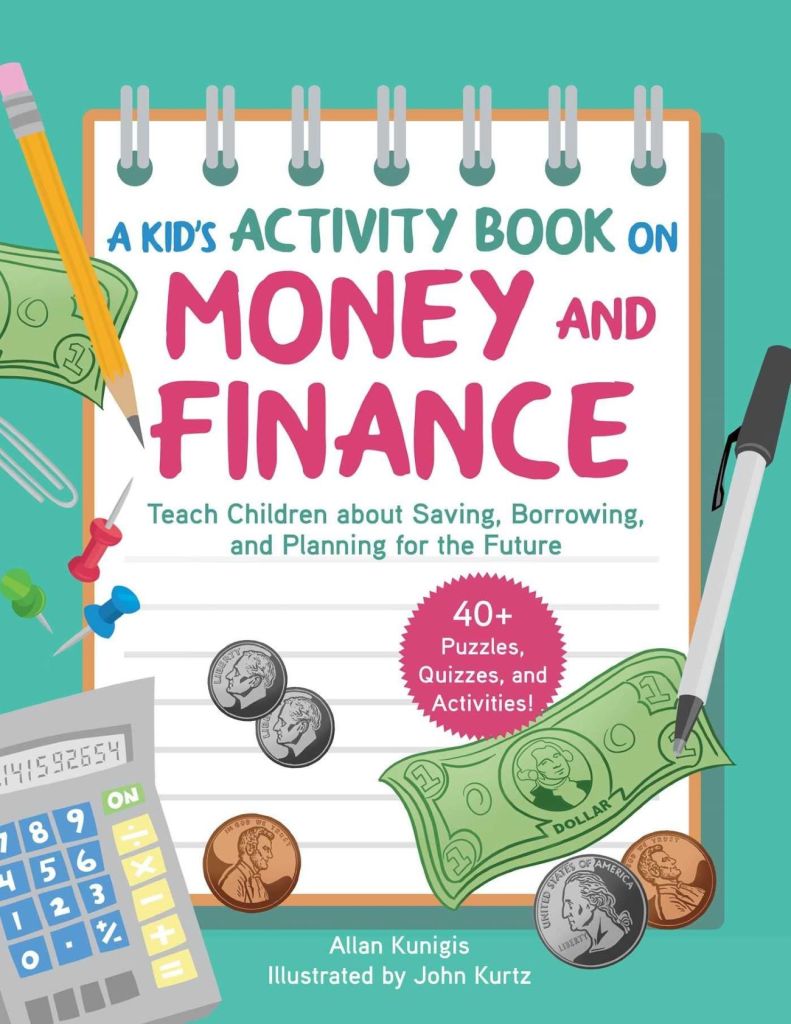 A Kids Activity Book on Money and Finance, by Allan Kunigis (author), John Kurtz (illustrator)
This interactive activity book introduces young kids to the basic principles of money, such as how to count, earn, save, and spend. There are more than 40 quizzes and activities like crossword puzzles and word jumbles to help your kids stay engaged, apply what they're learning, and learn the meanings of financial terms.
Available at Amazon or Indigo.
Books about money for kids aged 9 to 12
Do your pre-teen kids have a solid idea of what money is, but lots of questions about what to do with it? Luckily, there are great books out there that can help your kids dig deeper and learn some basic skills like budgeting as they approach their teen years.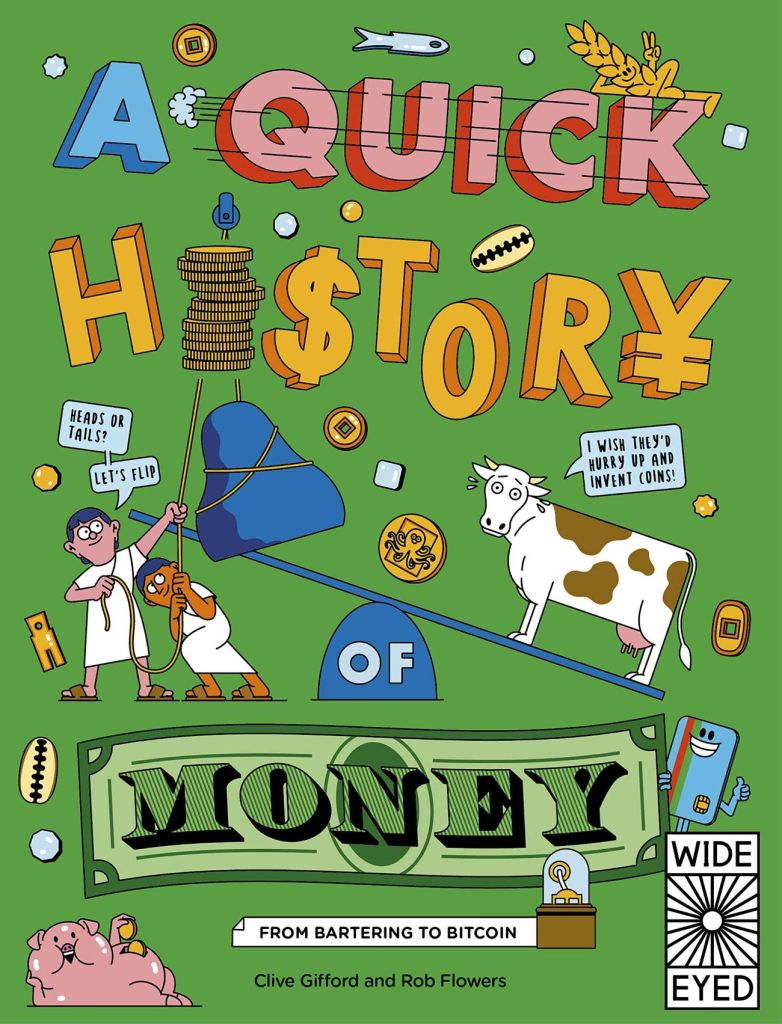 A Quick History of Money: From Bartering to Bitcoin, by Clive Gifford
This colourful book is packed with facts and jokes so older kids can explore money in a fun and accessible way. Topics in A Quick History of Money include everything from coins to cows, investing and stocks, as well as current hot topics like Bitcoin, inflation and hyperinflation. It's a great read for kids now, and can be a valuable resource for them in the future when they have questions.
Available at Amazon or Indigo.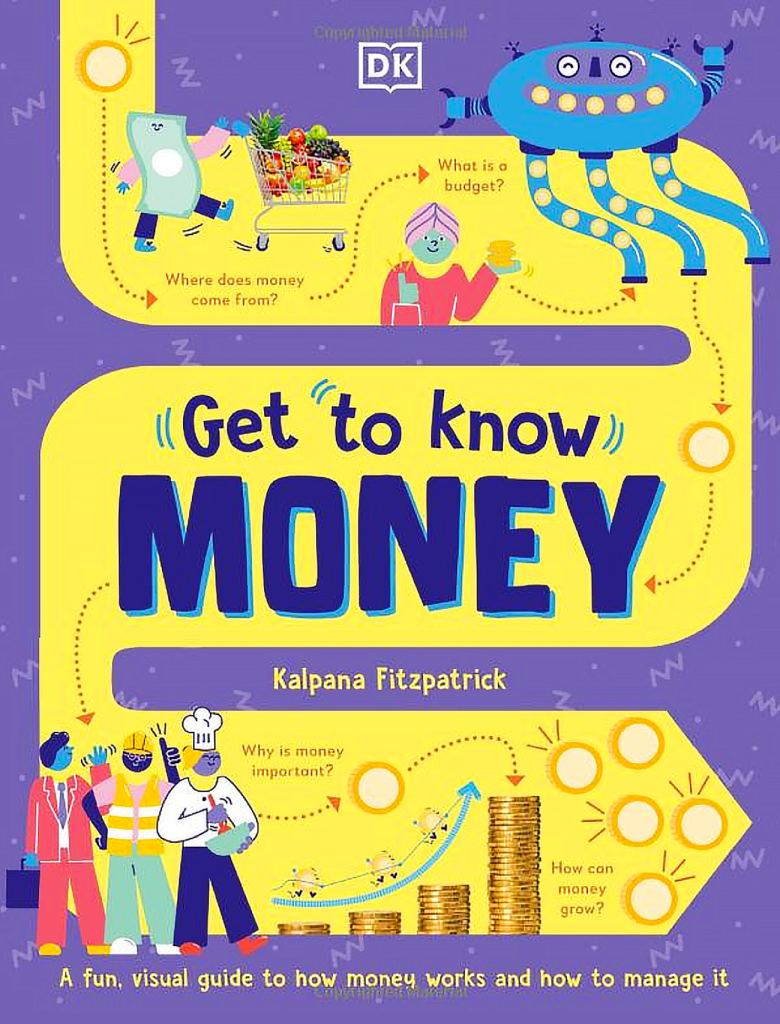 Get to Know Money: A Children's Guide to Banks, Budgets, Bitcoin and More, by DK
This new hardcover book (part of the Get to Know book series) is currently available for pre-order and in stores late 2022. It's loaded with illustrations, infographics, tips and facts, with timely explainers about things like Bitcoin. Your tweens can learn about strategies for making money, saving money, growing their savings, and how digital currencies work, and even get inspired to dream big with stories about how people became billionaires.
Available at Indigo and McNally Robinson.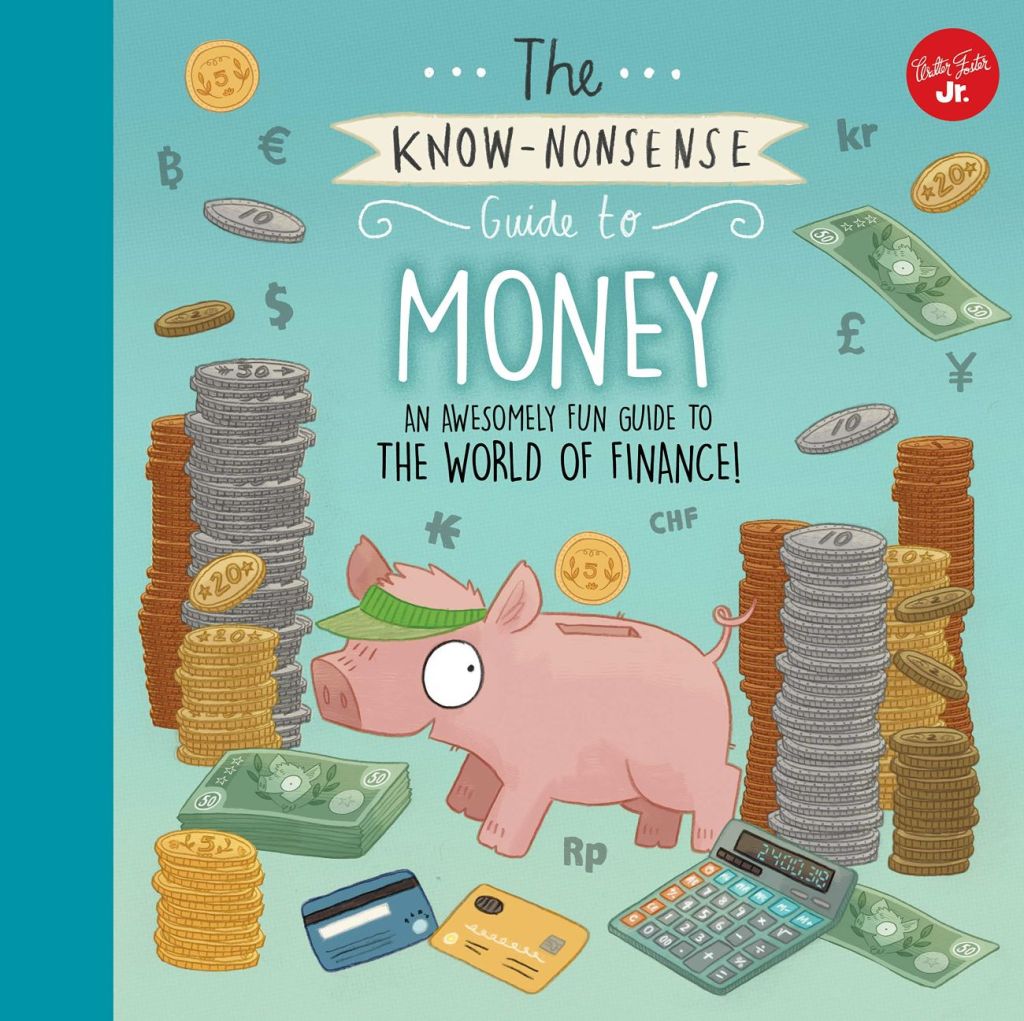 The Know-Nonsense Guide to Money: An Awesomely Fun Guide to the World of Finance!, by Heidi Fiedler (author) and Brendan Kearney (illustrator)
This fun guide to finance gives kids a great overview of how money works and how to make it, from credit cards to cryptocurrencies. It helps answer questions like "what is money?" or how to crowdfund, as well as how to earn, save, spend and borrow. The Know-Nonsense Guide to Money is a fun, light read but does delve into more sophisticated personal finance topics like identifying needs over wants.
Available at Amazon and Indigo.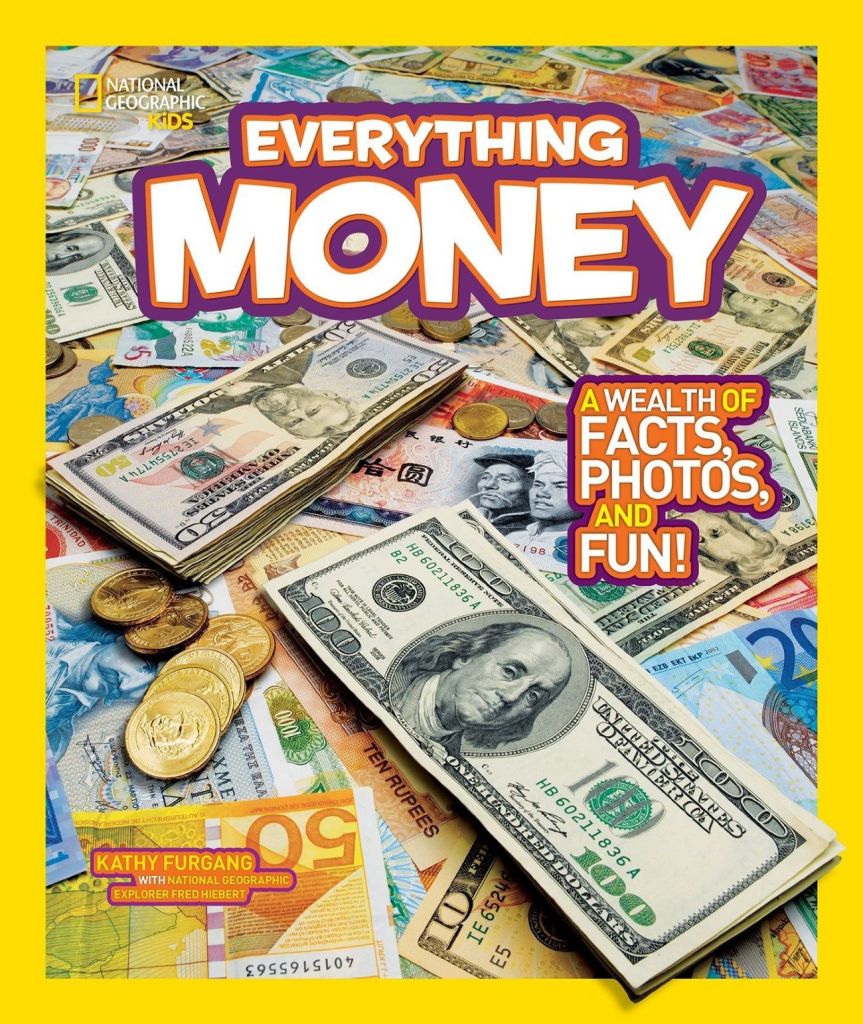 National Geographic Kids Everything Money: A Wealth Of Facts, Photos, And Fun!, by Kathy Furgang
Everything Money: A Wealth of Facts, Photos, And Fun! is almost a decade old, but it's still a great intro to money with fun images and tips that can pique your kids' interest to learn more. In classic Nat Geo style, colourful pages are loaded with interesting facts around different money topics, such as ways people make money. Scenarios and activities help kids learn budgeting, bartering and more, and there's a glossary explaining words like "loan," "budget," and "debt."
Available at Amazon and Indigo.
Books about money and finances for teens
The teen years are when all those finance principles and money strategies suddenly become real. It's a time of first jobs, first bank accounts, first cars, first credit cards, paying post-secondary tuition, and even moving away from home. It's important to get teens on a good financial track early. These more-sophisticated finance books can help teens start putting finance strategies into practice, and feel more prepared for the journey ahead.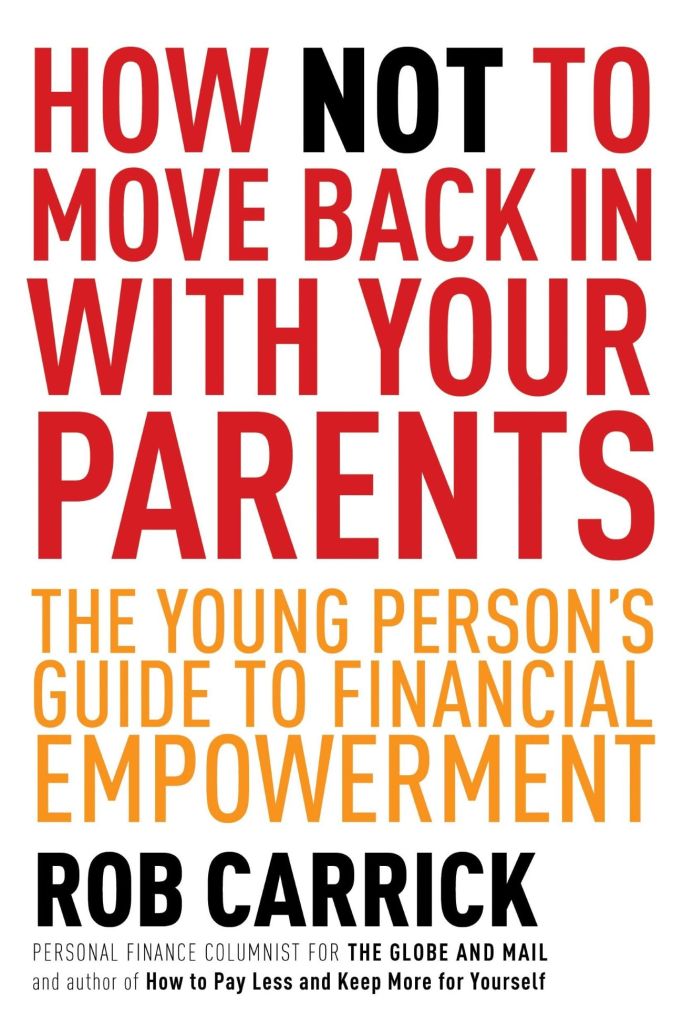 How Not to Move Back in With Your Parents: The Young Person's Complete Guide to Financial Empowerment, by Rob Carrick
If your kids are anxiously saving for school or counting down to graduation, this book can help prepare them for what's ahead, with tips around establishing credit, keeping good credit, paying down student debt, and other financial situations commonly faced by young people starting out. Rob Carrick, a popular financial expert and columnist for The Globe and Mail in Canada, penned this thorough book about what it takes to make it out on your own—and try to keep it that way.

Available at Amazon and Indigo.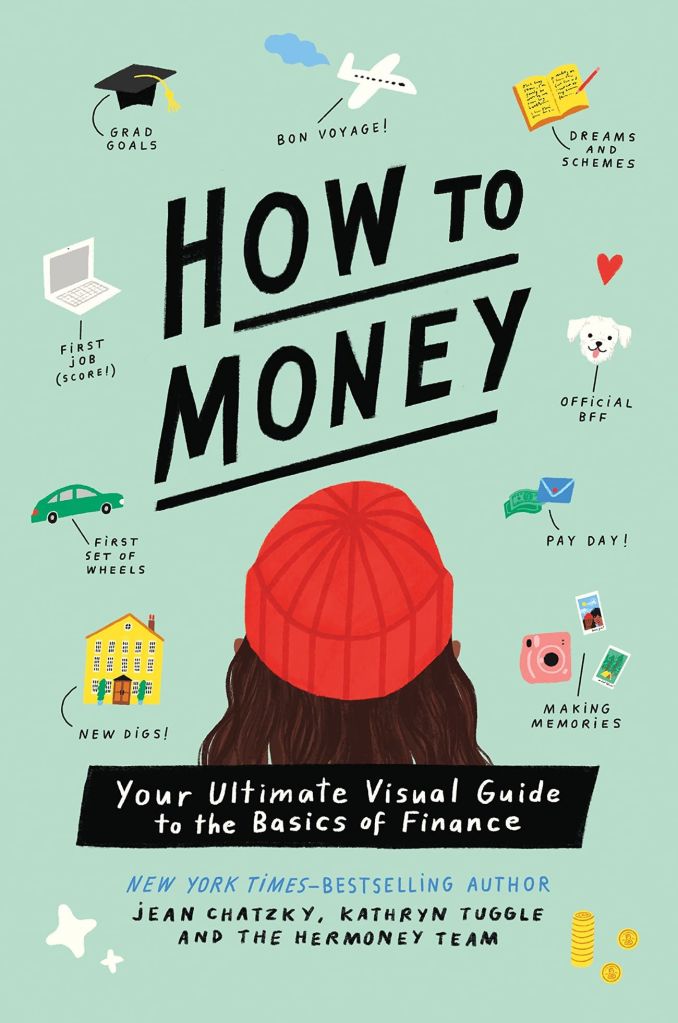 How to Money: Your Ultimate Visual Guide to the Basics of Finance, by Jean Chatzky and Kathryn Tuggle, illustrated by Nina Cosford
How to Money covers the basics of money and finances. It reads like a picture book but covers a range of serious topics for teenagers, including creating (and sticking to) personal budgets, saving for school, getting jobs, negotiating salaries, choosing credit cards, and more. It also includes strategies for girls as they face the gender wage gap and investment gaps in adulthood.
Available at Amazon and Indigo.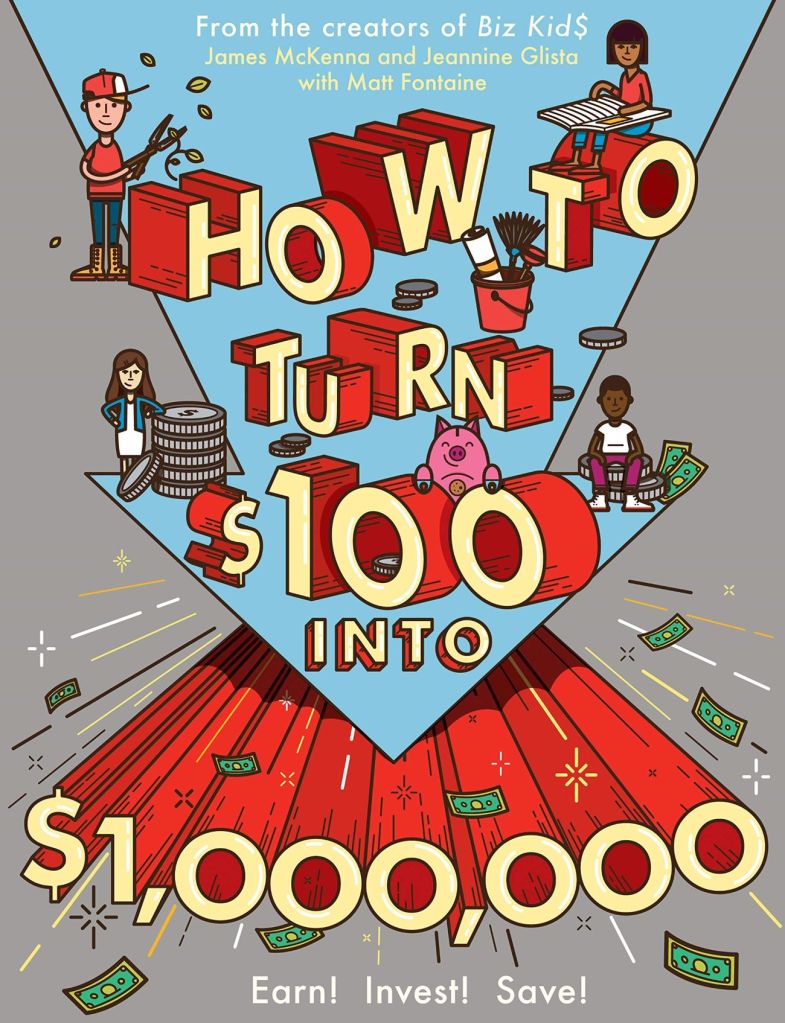 How to Turn $100 into $1,000,000: A Guide to Earning, Saving, and Investing, by James McKenna, Jeannine Glista, and Matt Fontaine
Personal finance is a journey, and this fun book goes from starting small to thinking big about finances. How to Turn $100 into $1,00,000 begins by helping kids think about ways to earn their first $100 through a part-time job or their own business. It then covers a range of investment strategies and thought-starters (as well as pitfalls to avoid) in hopes of inspiring next-generation millionaires.
Available at Amazon and Indigo.
Money and finance books can be great parenting tools to add to your bookshelf, so you can help your young kids, older kids and teens access information they need, and learn about the unknown.
Learn more about raising money-smart kids at home with help from Mydoh. Download Mydoh and help build the foundation of financial literacy for your kids and teenagers.
This article offers general information only and is not intended as legal, financial or other professional advice. A professional advisor should be consulted regarding your specific situation. While the information presented is believed to be factual and current, its accuracy is not guaranteed and it should not be regarded as a complete analysis of the subjects discussed. All expressions of opinion reflect the judgment of the author(s) as of the date of publication and are subject to change. No endorsement of any third parties or their advice, opinions, information, products or services is expressly given or implied by Royal Bank of Canada or its affiliates.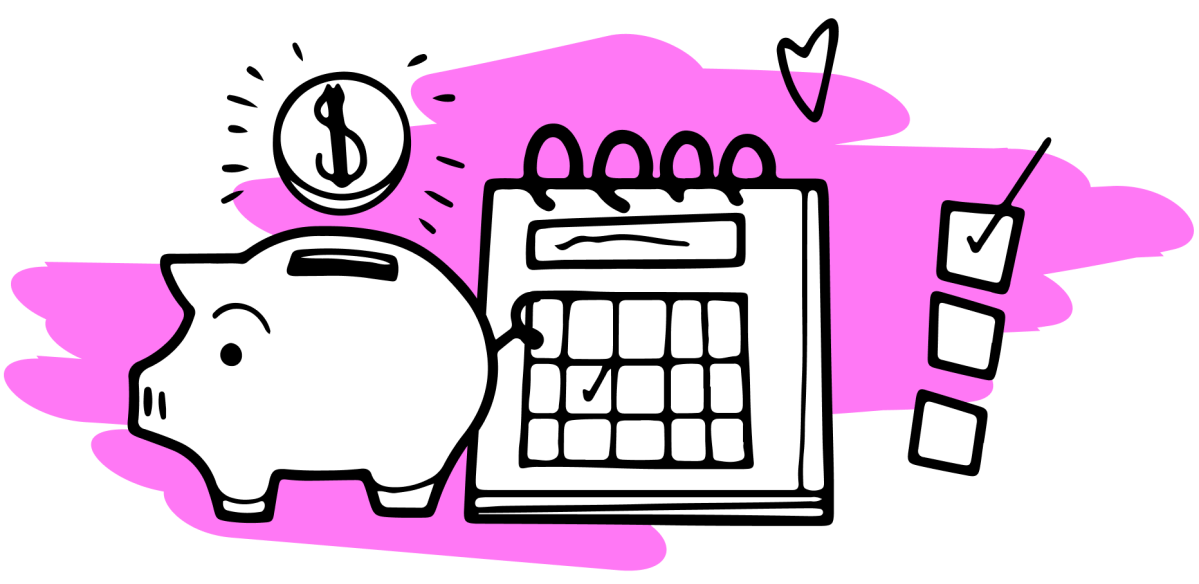 Teach Your Kids How To Earn, Spend & Save Money
with the Mydoh App & Smart Cash Card.
After the trial, Mydoh is just
$2.99 per month