We know you have a bright future ahead of you. Whether it's going to post-secondary school, living on your own, or following your career ambitions.
But what you might not know is that having a good credit score may be essential when it comes to getting a car loan, being offered a job or renting an apartment when you're ready to leave home. Here we'll explain what a credit score is, why it's important and the steps you can take as a teen to build a good credit score in Canada.
What is a credit score?
A credit score is a three-digit number that lenders use to assess how reliable an individual will be in paying back the money they borrow. A credit score can range anywhere between 300 to 900 and the higher the number the better.
Here is how it breaks down:
| | |
| --- | --- |
| 800 to 900 (Excellent) | You probably have very few (or no!) late payments in your credit report, you pay off credit card balances in full, and you have a low ratio for the credit you use against the credit available. |
| 740 to 799 (Very good) | You rarely make late payments, and you probably have a low ratio of credit used compared to what's available to you. |
| 670 to 739 (Good) | You may have made multiple late payments to more than one lender, and you may have defaulted on a loan. |
| 580 to 669 (Fair) | You have a below-average credit score, so you're looking at higher interest rates for any credit approvals. |
| 300 to 579 (Poor) | You may have defaulted on multiple loans, have a high ratio of credit used compared to credit available, or have declared bankruptcy. |
The higher your credit score rating, the more likely you'll be considered low-risk and someone trusted to pay their bills on time.
Say you're looking to get a new cell phone plan. The service provider will request your credit score from one of the credit bureaus, either Equifax or TransUnion. You want to achieve a decent credit score since it'll be easier to get approved for the plan. While someone with a poor credit score may be declined.
Is a credit score the same as a credit report?
A credit score is a number that lenders will use to see how likely you are to pay off your debts on time. A credit report shows a summary of all types of credit you have along with a history of your payments. Think of a credit score as receiving a mark in math (whether that's a D or A+). Whereas a credit report is like having your teacher comment on your performance in your math class.
What credit score do you start with in Canada?
As a teen, you won't have access to credit products or loans, so you won't have a credit score at all. However, once you reach the age of majority (18 or 19 based on the province or territory you live in), then a credit score will be calculated for you using a special formula—that will most likely land you somewhere in the middle of the fair range.
Typically, when you become a young adult, you haven't had time to ruin your credit score or prove yourself. So, it will take some time to boost your credit score.
Why do you need a credit score?
There are several reasons why young adults need a credit score. For instance, when you think about your future lifestyle, you'll most likely purchase a cell phone plan, rent your first apartment, or get a car loan. Also, believe it or not —a credit score can be important when applying for a job because some employers (especially in the finance industry or the federal government) will ask for a credit check as part of the hiring process. 
Not only that, but a good credit score typically means you'll get more competitive lending rates (which saves you money!). If you want your financial future to be bright, then getting a head start on building your credit score will help set you up for success.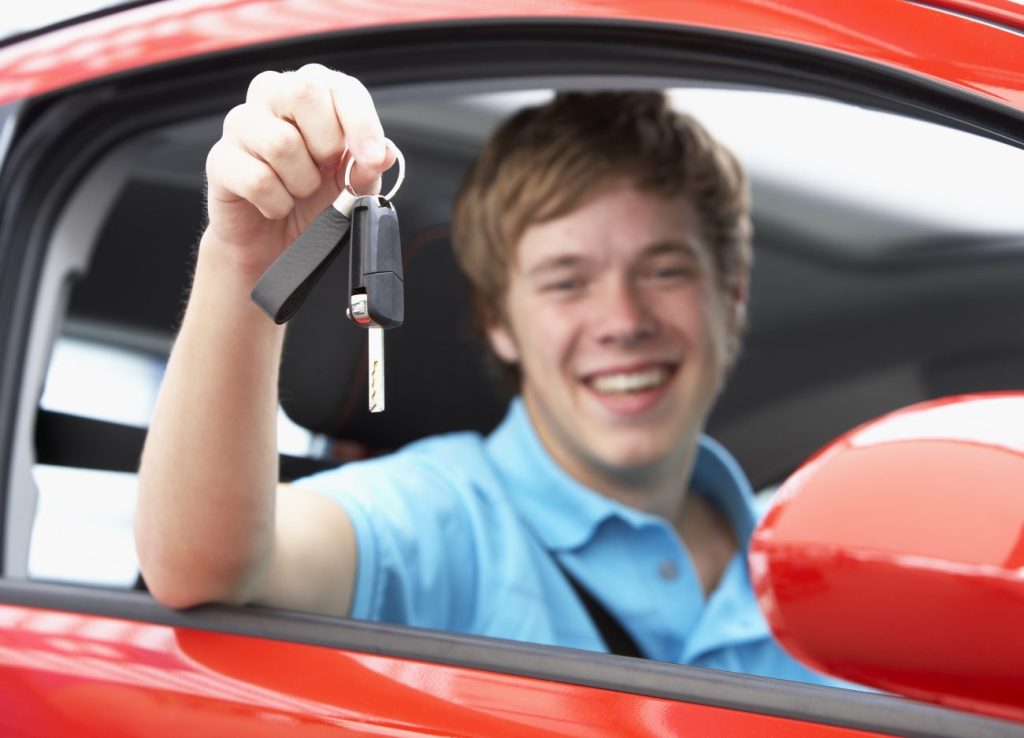 6 steps to build a credit score in Canada
Even as a teen, it's never too early to start managing credit responsibly before you become an adult. Plus, it's better to make mistakes now when the stakes are low. This way you can learn and improve as you take on more responsibilities as a young adult. To help you get started, here are 6 steps on how you can build a good credit score.
1. Understand what affects your credit score 
The formulas that the credit bureaus use to calculate your credit score are a secret. However, here's an example of the five factors that affect a person's credit score.
Payment history (35 per cent): This reflects your payment records which includes any outstanding debts and credit card balances.
Credit utilization: (30 per cent): This is the amount of credit you have access to versus how much you actually use. Ideally, you want to keep this ratio at 30 per cent or less.  
Credit history (15 per cent): This looks at how long you've had credit accounts for. When starting out, you probably won't have any credit history as you're too young to apply for credit (like a credit card or car loan).
Credit inquiries (10 per cent): Every time you apply for credit, the lenders will request to view your credit score. This is known as a "hard inquiry" and it will impact your credit score. Applying for multiple credit cards or loans could hamper your credit score.
Public records (10 per cent): When bills go unpaid, they can be sent to a collection agency or if you have to file for bankruptcy, this will have a negative impact on your credit score.
Knowing how credit scores are calculated will help you focus your attention on what matters most, especially when you want to raise your credit score from fair to excellent.
2. Apply for a secured credit card or student credit card 
You may wonder, how do you build your credit score quickly (like trying to be the fastest athlete in a track-and-field competition!). One way is by getting a secured credit card or a student credit card. Basically, a secured credit card requires you to put in a cash deposit, which acts like a security deposit, but it works just like a regular credit card and allows you to build your credit history. 
If you plan to attend a college or university, you could qualify for a student credit card. You'll want to look out for a credit card that offers no annual fees, a low Annual Percentage Rate (APR), and perks such as cash back or travel rewards.
3. Pay bills on time 
Now that you know that your payment history is the single most important factor in calculating your credit score, consider setting up automatic payments to pay your bills on time. This way you don't have to worry about late or missed payments that could hurt your credit score.
4. Keep your balance low
Just because you have a credit card doesn't mean you should max it out. Start out with small purchases that you can comfortably pay off such as buying movie tickets or a lunch. Ideally, you should keep your credit utilization ratio low with an ideal ratio below 30 per cent. So, if you have a $1,000 credit card limit, you'll want to keep your monthly spending below $300. 
5. Limit your credit applications 
Avoid making excessive credit card or loan applications (whether they are approved or denied), as too many hard inquiries will dampen your credit score. Doing this may look like you have financial issues or are in serious need of cash. It's good practice to only apply for the credit that you need and have the ability to pay back. 
Read more: How to pay off debt fast.
6. Monitor any inaccuracies on your credit report
Lastly, one way to learn how to improve your credit score is to check for any inaccuracies or errors on your credit report. When you receive your credit report, you'll want to verify your personal information is correct. Also, check that no "late" payments have been documented if you've paid on time. Don't forget to confirm that no accounts have been opened without your knowledge (which could be an indication of identity theft).
Generally, it's a good idea to check your credit report at least once a year from both credit bureaus to ensure that it's accurate and up to date. If you find any errors, you can report them so they can be corrected.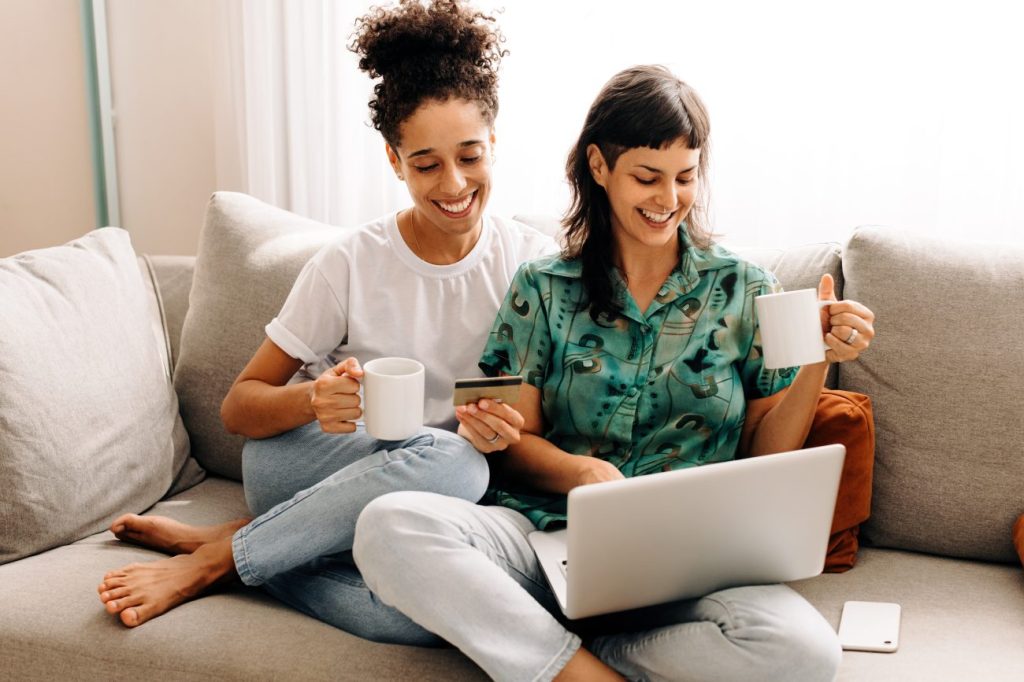 How long does it take to build a good credit score?
Typically, it takes anywhere from 30 to 90 days for data to be updated in your credit report and you may see an increase or decrease in your credit score during that time. Although, when you're starting out, it could take longer as you gradually add more forms of credit and pay more bills. Keep in mind that there are numerous factors that go into calculating your credit score (such as your credit utilization), so your credit score will fluctuate from time to time.
How to check your credit score in Canada
When you reach the age of majority, you can check your credit report and credit score from Equifax or TransUnion either for free or for a small fee. Another simple way to monitor your credit score is through one of the big bank's online banking apps, such as RBC. 
Patience is key in building your credit score
As a teen, you have plenty of time to start building your credit score. When you're old enough to apply for a credit card, a secured credit card can help you learn how to manage your money using credit. Meanwhile, ask your parents to show you how they pay their monthly bills so you can understand how "adulting" life really is! 
With practice and patience, you should be able to gradually build your credit score so you can land that new job, finally move out of home and rent an apartment or have access to the best interest rates when you're ready for a car loan. When you're older, you'll look back and thank yourself for taking the time to learn and build your credit score.
Download Mydoh and help build the foundation of financial literacy for your kids and teenagers.
This article offers general information only and is not intended as legal, financial or other professional advice. A professional advisor should be consulted regarding your specific situation. While the information presented is believed to be factual and current, its accuracy is not guaranteed and it should not be regarded as a complete analysis of the subjects discussed. All expressions of opinion reflect the judgment of the author(s) as of the date of publication and are subject to change. No endorsement of any third parties or their advice, opinions, information, products or services is expressly given or implied by Royal Bank of Canada or its affiliates.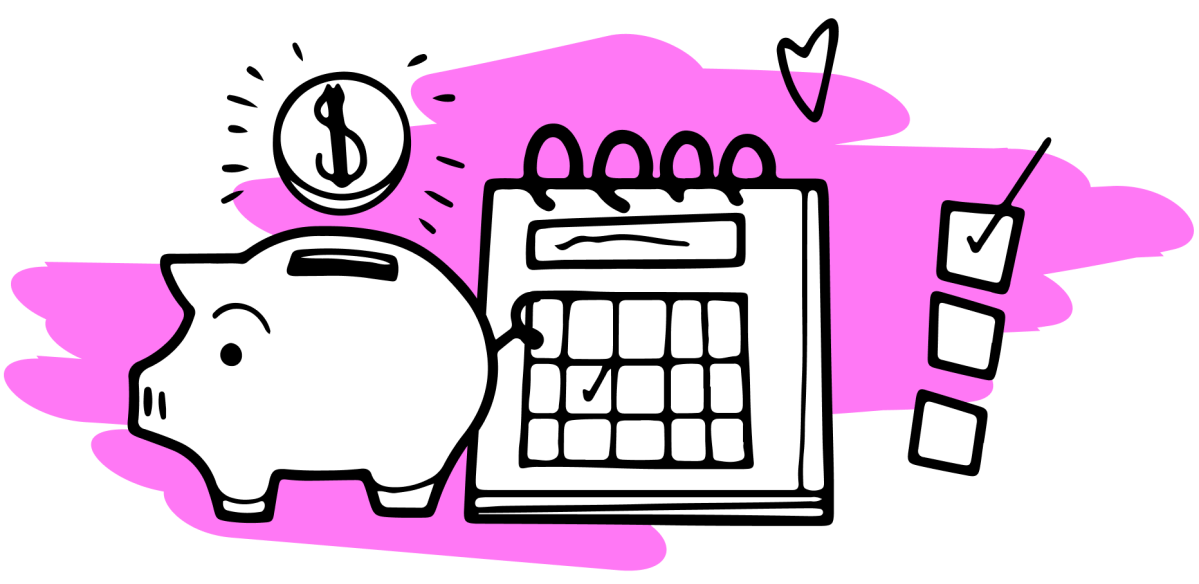 Teach Your Kids How To Earn, Spend & Save Money
with the Mydoh App & Smart Cash Card.
After the trial, Mydoh is just
$2.99 per month