Imagine being a typical teenager with an average teen budget. You spy a coveted item while scrolling social media and click through to the shopping link, only to find it's out of your price range. But right before closing the tab, you notice a little button that says, "6 interest-free payments of $55.25." Is this too good to be true? 
The recent surge of online Buy Now Pay Later (BNPL) plans may be helping Canadians get goods faster, but it's helpful to know the full picture before deciding if BNPL is right for your household.
Fortunately, you need to be the age of majority in your province to use a Buy Now Pay Later service, but that doesn't mean you're not going to hear "But mooooom!" 
In this article, we'll explain how BNPL typically works, review the pros and cons of using a BNPL service, plus summarize the benefits and risks with each provider.
What is Buy Now, Pay Later (BNPL)?
Buy Now, Pay Later is a financing option that lets you purchase something now and pay for it later. It lets them buy the product or service and make monthly payments until it's paid off.
Is Buy Now, Pay Later the same as layaway?
Similar to the layaway plans of our youth, Buy Now, Pay Later (BNPL) plans offer the chance to pay for your desired item in installments rather than all at once. But unlike the layaway plan, where the thing you bought was literally "laid away" until you paid in full, you can now receive your purchase immediately and continue to make payments over a set amount of time.
Historically we used installment plans to pay for big-ticket items like travel or furniture directly from the retailer. These new BNPL programs are frequently interest-free, available immediately at the point-of-sale online, and can sometimes be made without a credit card, making them an attractive option for young people shopping for clothing, video games, or beauty items. 
Learn more: How to help kids and teens avoid impulse buying.
How old do you need to be to use Buy Now, Pay Later?
While all BNPL services require you to be of the age of majority, seeing the option on many e-commerce sites means by the time your teen is 18, instead of creating a budget for items they may turn to BNPL. 
Tip: Kids and teens can use our free savings goal calculator to save for the items on their wish list!
What age group uses Buy Now, Pay Later in Canada?
In a recent pilot study by the Financial Consumer Agency of Canada (FCAC), the biggest market for online BNPL programs was the 18-34 set (teens were not surveyed) at a 70 per cent adoption rate. Of those surveyed, typical reasons for having used a BNPL included "to help me budget," "I couldn't afford the entire purchase right away," and "to avoid interest and fees." 
Does Buy Now, Pay Later have interest?
Most BNPL service providers promote a 0 per cent interest payment plan. To maintain their easy, breezy credit offering, BNPLs are keen to avoid charging interest, choosing to work with customers to keep payment plans flexible and manageable. However, some BNPLs, like Sezzle, leave the pre-qualification decisions to each retailer, meaning if you don't currently have a healthy credit score, you might be paying interest. It's critical to read through all fine print before proceeding with a BNPL purchase so that you know what you're paying for. 
Common BNPL providers in Canada
While PayBright was the first online BNPL provider to hit the Canadian market, there are new companies all the time. Here are the similarities and differences between the most widely used Buy Now Pay Later services in Canada.
AfterPay
With an app that helps you shop more responsibly and some of the most popular retailers on the web as partners, AfterPay is a well-known name in the BNPL space. AfterPay takes an initial credit card payment at the point of purchase and gives you six weeks to pay the remaining three payments. Customers are encouraged to keep an open dialogue in times of financial hardship to work out payment. Missed payments will result in pausing your account for future AfterPay purchases until you're caught up. 
PayBright
Founded in 2009, PayBright paved the way for BNPL in Canada before being acquired by U.S. company, Affirm in January 2021. PayBright's 8500+ retail partners include Apple, Wayfair and The Bay. Offering two options: "Pay in 4" or "Pay Monthly," PayBright is one of the few BNPL providers that allows customers to use a Visa Debit or an E.F.T. (void cheque or pre-authorized debit form), as well as traditional Visa and Mastercard. Anyone who has reached the age of majority and has credit history in Canada is eligible to use their service.
It's essential to read the bottom line with PayBright. While no late fees are charged for missed payments, interest is determined at the retailer level, with some charging 0% (on approved credit) and others up to 29.9 per cent A.P.R. Some PayBright payment plans also charge a small monthly processing fee. However, the consumer sees the total cost of borrowing before proceeding.
Sezzle
Used by over 3000 Canadian retailers, Sezzle offers a standard "four payments over six weeks 0 per cent interest model. There are no fees when you pay on time; however, a missed payment (more than two days late) will result in freezing your Sezzle account and a fee charged to reactivate it—rescheduling your payment more than twice also results in fees.
Sezzle is one of the most flexible BNPL service providers for those who need different modes of payment beyond traditional credit cards. While the first payment must be on credit or debit, Sezzle accepts prepaid cards and bank account E.F.T.s for subsequent installments.
PayPlan (RBC)
PayPlan by RBC is a new pay-over-time solution that helps you make purchases with equal monthly payments. When you check out with PayPlan by RBC at a participating retailer, you are committing to the terms of a short-term installment loan. Like many BNPL providers, a "soft credit check" is done during the pre-qualification/application process, which doesn't impact your credit score. But PayPlan's website states that they "may report your monthly and final repayment status to credit reporting agencies, which may show up on your credit report and impact your score."
Zip
Previously known as QuadPay, Zip Canada lets users split their purchase into four payments over six weeks on an approved credit card, with no interest or hidden costs. Customers can also make a more significant first or down payment for smaller future installments. Zip's approval process does not impact your credit score, and all customers are assessed based on information supplied at checkout, meaning you are evaluated by a third party each time you try to use Zip. SMS and email alerts remind you of upcoming payments, so you have time to ensure you have enough funds in your account. Missing a payment impacts a customer's ability to use Zip again. 
Klarna
Founded in Sweden, Klarna Canada has an app, making it easy to find retail partners that work with their service, create wish lists and get notified of sales. Klarna divides payments into four, charging you an installment every two weeks with no interest or charges for late payments. Customers are notified by email before a payment attempt is made. If Klarna cannot receive payment after several attempts, the issue goes to a collection agency.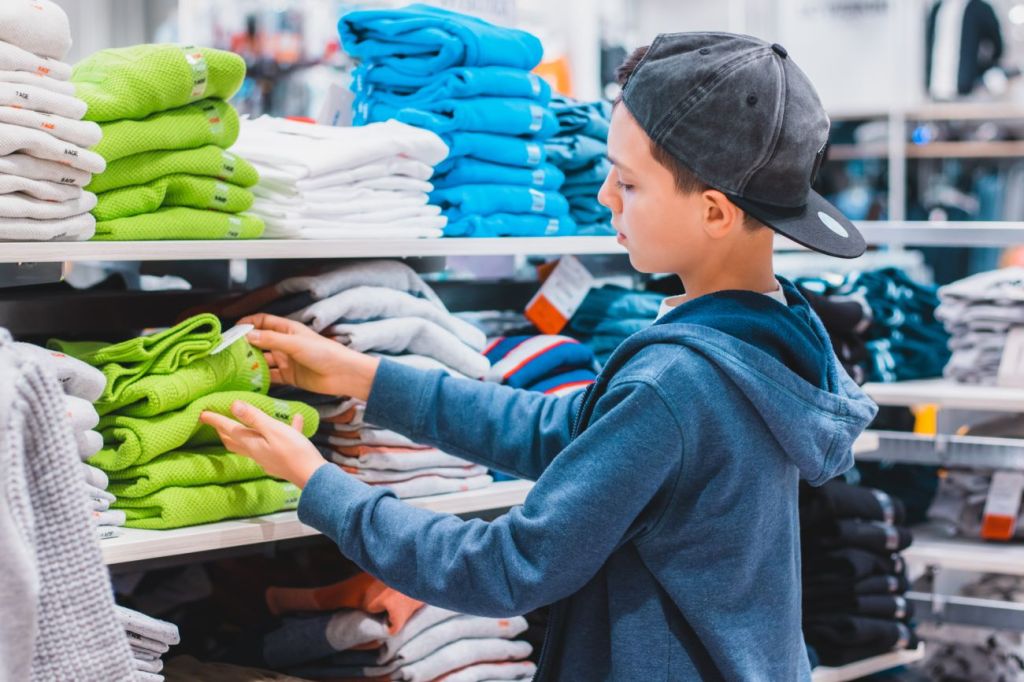 What are the advantages to BNPL?
There are some advantages to using Buy Now Pay Later services. They include:
Spread out payments
When a major appliance unexpectedly breaks down or someone massively outgrew their winter gear in mid-February, the sudden wish to replace existing items can be tough on your wallet. BNPL allows consumers to purchase items with transparent and flexible repayment plans that help avoid overextending themselves. (Yes, our parents may have tied plastic bags to shoes with holes in them and sent us off, but it's nice to know we don't have to build our children's character that way!)
Cheaper alternative to credit cards
As most BNPLs offer 0 per cent interest, they can provide a cost-saving alternative to credit cards, which typically charge 19.9 per cent interest. Which means if it's a choice between putting an item on plastic or paying it off over six weeks, you're more likely to save money buy choosing BNPL. 
When paid on time, credit score is not affected
Most BNPLs do not report back to credit bureaus unless you miss payments or have ghosted them. Buy Now Pay Later programs could provide an experiential learning curve with low impact for those just learning how to borrow money responsibly.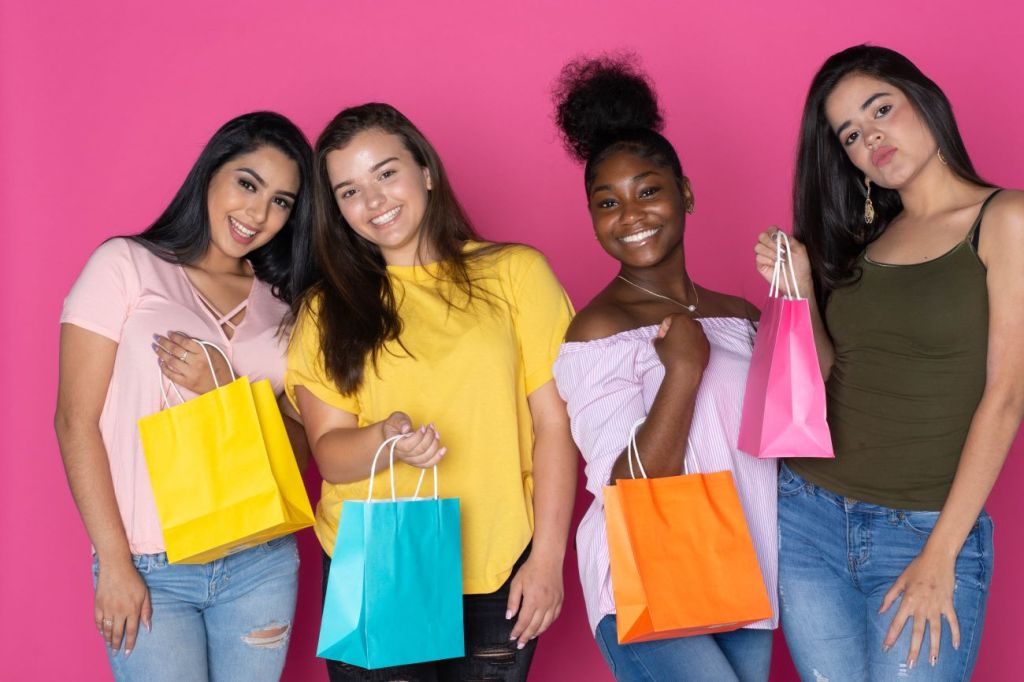 What are the disadvantages to BNPL?
When governments start investigating and surveying a new market area, it's typically because there has been a slew of complaints. Both Canadian and U.S. lawmakers are exploring the impacts of BNPLs to understand how they might be hurting the average shopper. 
Impulse buying
You don't have to be on social media for very long before the urge to buy something new takes hold. Everything from feta cheese to wide-leg jeans can sell out when they go viral on platforms like TikTok. 
As e-commerce technology has improved and pandemic restrictions and fears have turned most Canadians into online shoppers, you (and your teens!) can now purchase almost anything with the click of a mouse or tap of your thumb. It may be common for friends to crack jokes about that impulse Instagram buy, but financially overextending yourself is not funny.
Going into debt
As of December 2021, Reuters reported that the average Canadian household debt-to-income ratio had risen to 177.3 per cent, meaning many Canadians owe almost double what they make. 
BNPL plans may be fine on their own when used responsibly, but for those who are merely masking a habit of buying more than they can afford, purchases can add up quickly. Because most BNPL plans use credit cards for your installment purchases, you might also be paying interest on those cards if you're not paying off your monthly balance. The "spread it out" formula of BNPL might just be masking a greater spending issue.
Paying more for an item
Even if your BNPL provider offered you a 0 per cent repayment plan, missed payments could mean reactivation fees to use that service again in the future. Or perhaps you are late paying off your credit card with the BNPL purchases on it. Either way, if you're not able to keep up with your commitment, you're likely paying more for that deal you couldn't pass up than had you paid in full with money you already had.
Negatively affecting credit score
Viewing BNPL payment deferral programs as a short-term loan helps to assess whether or not it's worthwhile for you. When used responsibly, most BNPL programs do not impact your credit history. However, defaulting on payments can eventually lead to collections agencies or reporting back to credit bureaus, depending on the BNPL platform. Make sure to read the fine print before purchasing. And do the uncomfortable work of calling your chosen BNPL customer service if you fall on hard times and need to revisit your payment plan.
While credit bureaus have not been tracking most BNPL programs to date, in December of 2021, the U.S. arm of Equifax announced the creation of new scoring standards in the first quarter of 2022 for point-of-sale financing options. It's safe to assume that a version of these credit scoring policies will come to Canada at some point.
How Mydoh is a smart alternative to BNPL
Mydoh is a responsible and fun alternative to Buy Now Pay Later, thanks to the Smart Cash Card and Parent Account. When kids want or need something, they can only spend money they already have in their Mydoh account. And if they don't have the cash at hand, you can assign tasks and chores so tweens and teens can earn some extra coin to pay for those trending leggings or must-have video game. 
Mydoh's goal is to teach kids responsible money management skills. By the time they are old enough for credit cards and BNPL offers, they'll have the financial smarts they need to make empowering choices when it comes to spending and saving.
Download Mydoh and help build the foundation of financial literacy for your kids and teenagers.
This article offers general information only and is not intended as legal, financial or other professional advice. A professional advisor should be consulted regarding your specific situation. While the information presented is believed to be factual and current, its accuracy is not guaranteed and it should not be regarded as a complete analysis of the subjects discussed. All expressions of opinion reflect the judgment of the author(s) as of the date of publication and are subject to change. No endorsement of any third parties or their advice, opinions, information, products or services is expressly given or implied by Royal Bank of Canada or its affiliates.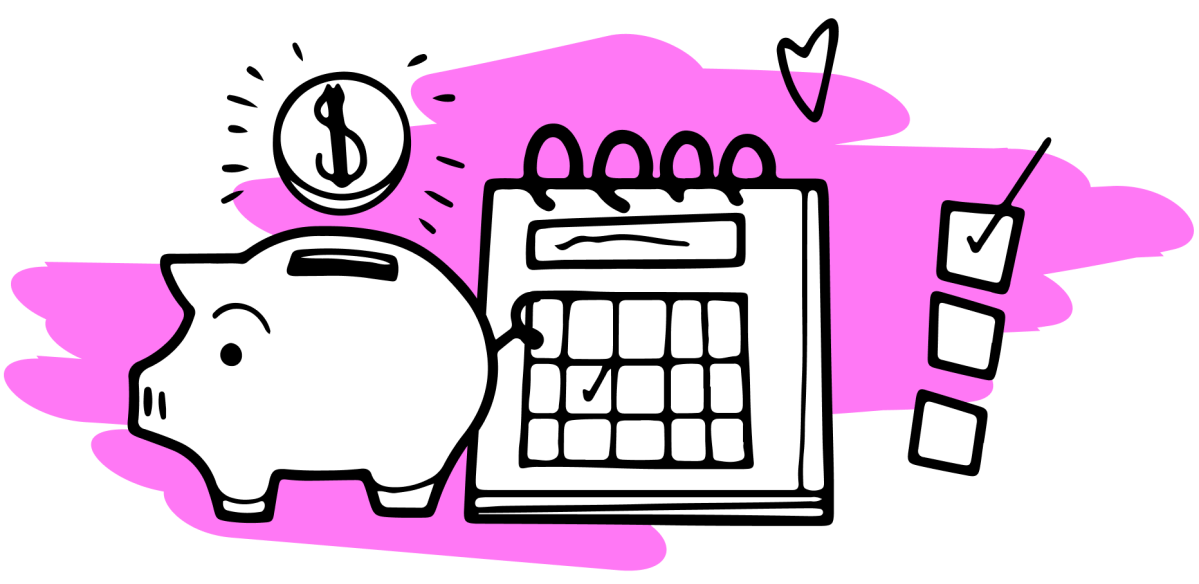 Teach Your Kids How To Earn, Spend & Save Money
with the Mydoh App & Smart Cash Card.
After the trial, Mydoh is just
$2.99 per month