At Mydoh, we know the importance of having conversations with your kids about money from an early age, which is not to say that, as parents, we have all the answers. That's especially true for parents who are also newcomers to Canada who are also learning to navigate a new financial system as they settle into their new life. In this article, we'll demystify finances for new families and highlight how Mydoh can also help your kids gain financial freedom while learning how to earn and spend their own money wisely.
Why financial literacy is important for newcomers
Arriving in a new country means educating yourself on many things: finding a job, a home, a family doctor, a new school for your kids. Another thing you'll need to learn about is how the financial system works in Canada, so you can protect and grow your money.
How does the financial system work in Canada?
To help you navigate the Canadian financial system, here are a few things you should know about:
Credit score – Whether applying for a personal loan, credit card, or line of credit, one thing that will affect your ability to obtain credit is your credit score. A credit score is a three-digit number that ranges from 300 to 900. It is based on factors like how much debt you have, whether you pay bills on time, or if you miss payments. A higher number indicates you have an excellent credit history. To help build your credit score faster, start with a single credit card and strive to pay the balance in full each month. The RBC Newcomer Advantage is one option for new arrivals to obtain a credit card without a credit history. Learn more about how to build a good credit score as a newcomer.
Mortgage – In Canada, most people who want to purchase a property require a mortgage. All major banks and financial institutions have a mortgage specialist who can help you navigate this process. Depending on where you choose to buy a home, you should get pre-approved for a mortgage before putting in an offer on a house. The maximum mortgage offered by a bank is 95 per cent, however, there are some limitations. Learn more about how to finance your first home in Canada.
Family benefits – One of the perks of living in Canada is access to family benefits which are paid out by the federal and provincial government. These benefits are designed to help families with the cost of raising children. They include maternity and parental leave as well as a Canada Child Benefit (CCB). The Canada Child Benefit is a tax-free monthly payment paid by the CRA to eligible families with children under 18-years-old. Some families may also be eligible for additional provincial and territorial benefit programs.
Banking in Canada
The banking industry in Canada is regulated by the government, which means newcomers should feel safe and secure about where they put their money. There are five major banks in Canada, as well as a number of smaller credit unions or financial institutions. One of the first steps you'll probably take when you settle here is to open a bank account.
Types of bank accounts in Canada
There are two primary bank accounts available in Canada: a chequing account and a savings account.
Learn more by reading Chequing vs. Savings Account: What's the difference?
Types of savings plans in Canada
There's also a number of other financial products available to help Canadians save. Popular savings plans in Canada include:
TFSA – A Tax-Free Savings Account (TFSA) is a registered savings account that helps you earn money without paying tax. To open a TFSA, you'll need to be aged 18 or older and have a valid Social Insurance Number (SIN). Your TFSA can be made up of different investments, such as stocks, mutual funds, bonds or cash. The Canadian government determines the maximum amount you can contribute to a TFSA in any given year.
RRSP – A Registered Retirement Savings Plan (RRSP) is a government-approved investment account that helps Canadians plan for retirement. Any interest earned is exempt from tax as long as the funds remain; however you generally have to pay tax when you receive a payment from your RRSP. One of the benefits of investing in an RRSP is annual contributions to your account can be used as a tax deduction.
RESP – A Registered Education Savings Plan (RESP) is a savings account for parents or family members who want to save for their child's post-secondary education. Parents can watch their investments grow tax-free, and in addition, the Canadian government will make contributions to your child's RESP of up to $7,200 over the life of the plan.
Challenges facing newcomers and the financial system in Canada
Newcomers to Canada face their own unique challenges when it comes to understanding the financial landscape and managing their money. They include:
Building trust – Of the many new relationships you'll develop in Canada, one will be with a bank or other financial institution. Ideally, it'll be a relationship that will continue for years to come. That relationship usually begins by opening a bank account as a newcomer. Most banks have accounts suited to newcomers and international students and should be able to help you build your credit history in Canada.
Sending money – Newcomers who want to send money within Canada can use Interac, a bank-based tool that safely sends money via email or telephone. PayPal is another option available for sending money in Canada or around the world. Most banks, like RBC, also offer international money transfers through online banking. It's important to remember that when sending money overseas, the Canadian government tracks amounts over $10,000 to prevent crimes like money laundering.
Learning a new language – While Canada officially has two languages: French and English, most people in the country speak English. Having strong English language skills will help you in many areas of your new life, including achieving your financial goals. The Canadian government provides free language classes for permanent residents, and each province has a number of English as a Second Language (ESL) resources available for newcomers.
How Mydoh helps kids new to Canada
We understand it's not just parents who need to be savvy with their money. The Mydoh Smart Cash Card will help kids learn and practice money skills in the real world. As it's a reloadable Visa Prepaid Card, your child can never spend money they don't have.
The Mydoh Smart Cash Card also gives you an overview of your child's spending and lets you react to their purchases with encouraging emojis. That way, you can see where—and when—they're spending their money responsibly.
In addition, you can set weekly or one-off tasks for your kids to complete and set up a weekly allowance.
Learning financial responsibility early will set your children up for success as second-generation Canadians.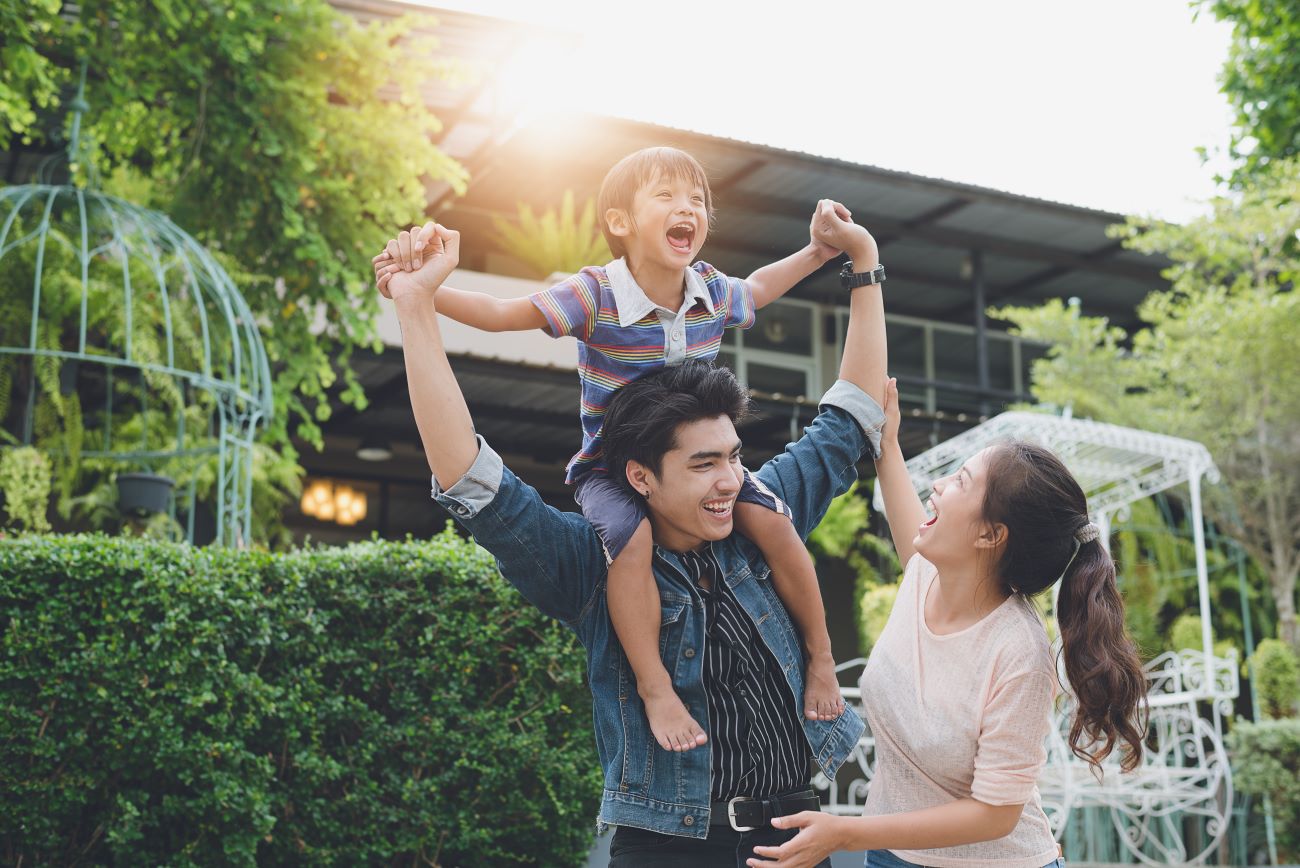 Additional financial resources for newcomers
Newcomer bank account in Canada
RBC is one of the largest banks in Canada, and their RBC Newcomer Advantage is designed to help families who recently settle in Canada with their banking needs. Families can even open an RBC Newcomer account while in quarantine or before they arrive in Canada.
Useful guides and tips to prepare for your move to Canada
Another invaluable resource for families settling in Canada is Arrive. Designed to help you in your Canadian journey, Arrive offers newcomer resources such as webinars on finance basics, preparing for your job search, and finding your home in Canada, as well as informative articles for newcomers and expert financial advice.
Make your new life in Canada a prosperous one
Settling in a new country can be stressful. But having a plan for your finances can help ease that transition. Educate yourself on the Canadian financial system and familiarize yourself with the various savings and investment plans available to you. Parents can also help their kids gain independence and learn a few money smarts with Mydoh. After all, there's nothing like real-world money experience to learn the value of a dollar and build a strong foundation for their future in Canada.
Learn more about how you can use Mydoh as a way to help your kids learn, earn, and save.
Download Mydoh today to learn more.
This article offers general information only and is not intended as legal, financial or other professional advice. A professional advisor should be consulted regarding your specific situation. While the information presented is believed to be factual and current, its accuracy is not guaranteed and it should not be regarded as a complete analysis of the subjects discussed. All expressions of opinion reflect the judgment of the author(s) as of the date of publication and are subject to change. No endorsement of any third parties or their advice, opinions, information, products or services is expressly given or implied by Royal Bank of Canada or its affiliates.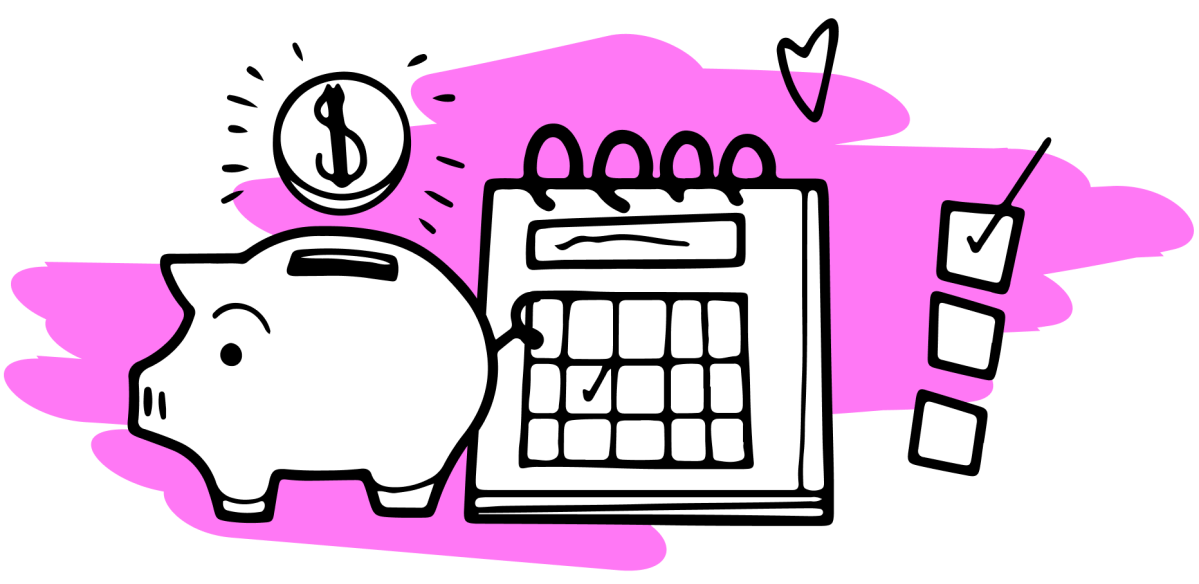 Teach Your Kids How To Earn, Spend & Save Money
with the Mydoh App & Smart Cash Card.
After the trial, Mydoh is just
$2.99 per month