People choose to shop locally for a variety of reasons. Some just really like the products their local shops sell, and for others, they know the benefits of buying local. During the pandemic, you've probably seen many posts online encouraging people to shop locally, and they aren't wrong. Understanding the benefits of buying local will enable you to support your community during these challenging times. Not sure where to start? We've put together some ways you can support the locally-run business and services in your neighbourhood, and teach your kids why it's important along the way.
Why you should be shopping local
Shopping local means supporting businesses that locally source their items, employ workers from the area, and sell to people who live in the area. There has been a lot of education online when it comes to buying local to support your community and family businesses.
7 Reasons to shop local
Local businesses need our help and support to remain open. Teaching your kids why it's important to consider local businesses when making purchases is a lesson worth sharing while they are young. Here are a few reasons to help get them started!
💰 1. Money from the community stays in the community
When you purchase from a local or family business often, the business owner is also probably buying services and goods from other companies in the area. This continual cycle helps grow the local shops and create a more extensive tax base. That means even the tax dollars from these businesses are staying within the community, too.
🤝 2. Local businesses are more likely to give back to their community
Local and family business owners are an essential part of our local economy, and they also realize how their decisions could create a positive impact. Because families in the community typically own these businesses, they have a vested interest in making the community better. They help build the community by sponsoring local sports teams, donating to those in need, or participating in community events.
🛍️ 3. Enjoy diverse and unique products to the area
One-of-a-kind items and services that are unique to the area attract customers from the community and tourists. Tourists who visit can see what the city has to offer and what contributes to its overall vibe. Most of the money tourists spend then stays within the community.
🌿 4. It creates less impact on the environment
One of the most popular reasons to shop local is the positive effects it has on the environment. Instead of our meals taking a long journey and travelling thousands of kilometres to end up on our plates, it comes from within our community, which is a much shorter distance! Buying local decreases the number of fossil fuels needed to not only transport our food – but also to package and market the items.
Learn more: How to Talk About Climate Change With Your Kids.
📛 5. Local business hire workers in the community
When a local business is selling items that are unique or native to their area, they want to hire people in the community, including teens. Locals know and understand the area so they can give shoppers a better idea of why the shop's items are unique. Local businesses that hire locally are one of the best benefits of supporting local businesses. Rather than people having to commute far distances for their job, it's closer to home, and the more positions available locally means less traffic (keep on decreasing those fossil fuels!).
💻 6. Encourage local entrepreneurship
When entrepreneurs start their own business, they are taking control of their life, improving innovation in the area, and increasing consumer choices. Helping to create a healthier and lasting impact on the community as these families are less likely to leave the area. Some cities are so supportive of local entrepreneurs that business owners are given business grants and are encouraged to use the development centres to help grow their businesses.
😊 7. Customer service is better
With local and family shops, you are more likely to know the owner, and they may even know you by name. Small business owners have more of an opportunity to develop a close relationship with their customers creating more opportunities for the community to find what they need and improve their overall experience.
Teach your kids how to shop locally by using the Mydoh app
Shopping at the well-known box stores may seem easier at times, but making an effort to buy items from a local shop has long-lasting benefits not only for the business – but for you too! Teach your kids about shopping locally, and give them real-world money experience by sharing the benefits of supporting their community at a young age. Make it an afternoon event! Take your kids to your favourite store, and if they find something they like, encourage them to make the purchase with their Mydoh Smart Cash Card. Tell the store owner about how your child is learning about shopping locally and ask if they have a favourite local shop that you and your child should check out. With so many great offers from local stores, you and your child are sure to find what you are looking for!
Learn more about Mydoh today, and help your kids learn how to manage their own money all under your supervision.
‍
Download Mydoh today to learn more.
This article offers general information only and is not intended as legal, financial or other professional advice. A professional advisor should be consulted regarding your specific situation. While the information presented is believed to be factual and current, its accuracy is not guaranteed and it should not be regarded as a complete analysis of the subjects discussed. All expressions of opinion reflect the judgment of the author(s) as of the date of publication and are subject to change. No endorsement of any third parties or their advice, opinions, information, products or services is expressly given or implied by Royal Bank of Canada or its affiliates.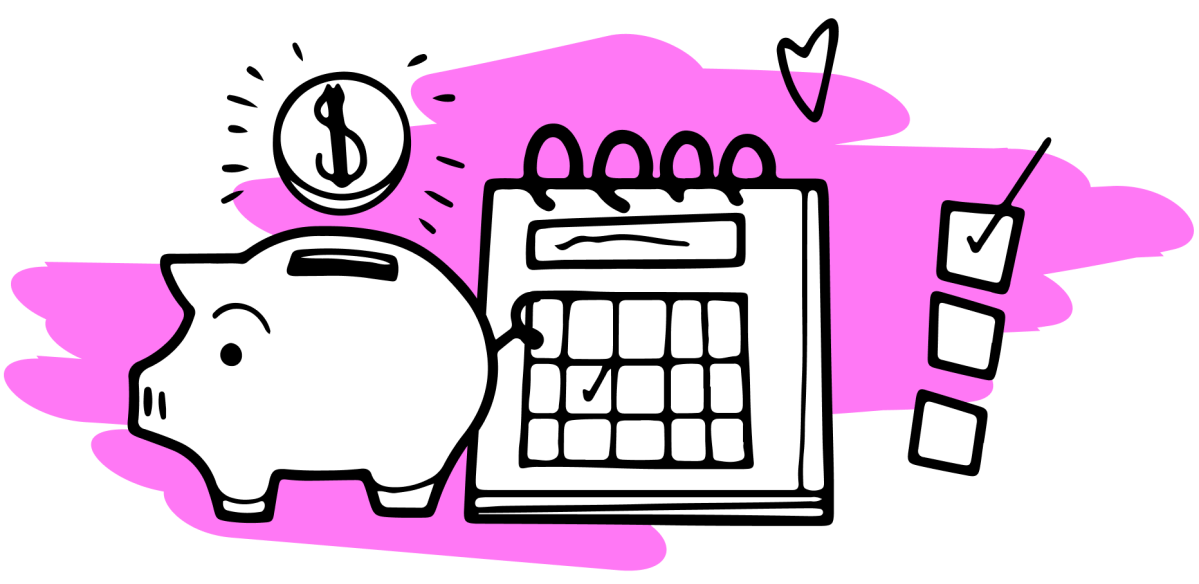 Teach Your Kids How To Earn, Spend & Save Money
with the Mydoh App & Smart Cash Card.
After the trial, Mydoh is just
$2.99 per month