From airfare and accommodations to food and activities, the cost of travel has skyrocketed in the last year, mostly thanks to rising inflation, fuel prices, and consumer demand. And many Canadian households are feeling the pinch: According to a recent Ipsos poll, six in ten Canadians (62%) are scaling back their vacation plans due to inflation, and 1 in 4 say there is no way they can afford a summer vacation. Yikes!
Although cheap family vacations may seem impossible these days, there are ways to save on travel and plan the #BestVacayEver. In this article, we provide practical tips on how to take a family vacation on a budget.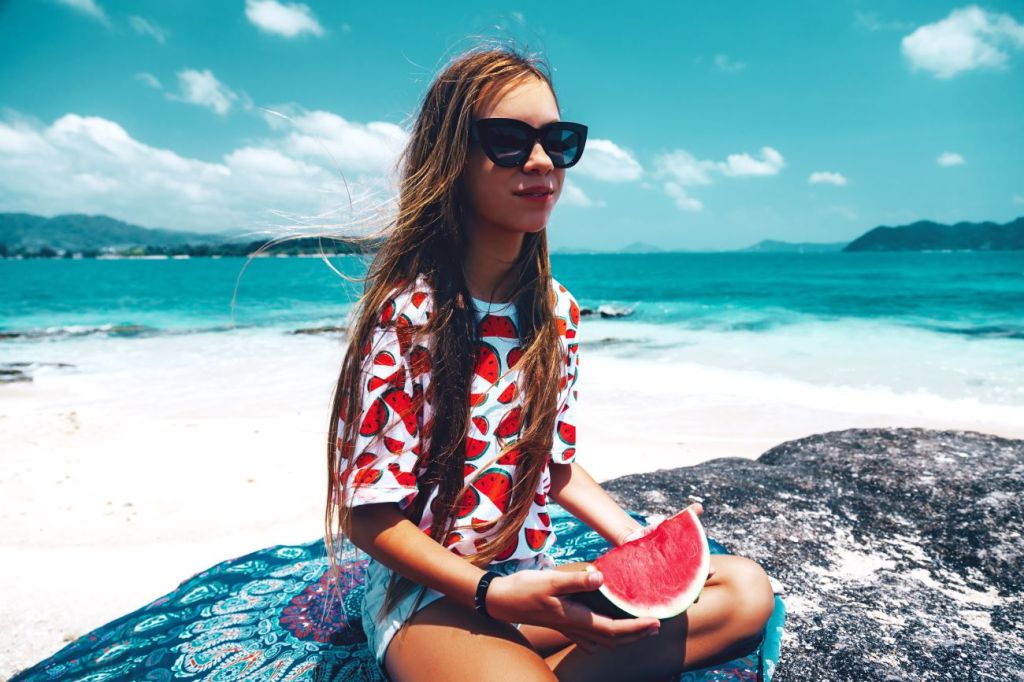 How much does the average family vacation cost?
There's no exact number on how much the average family vacation might cost in Canada. However, here are some estimates from Champion Traveler for various destinations:
For travel in Canada: The average price of a seven-day trip in Canada is $2,081 for a family of four.
For travel to the U.S.: The average price of a seven-day trip to the United States is $3,652 for a family of four.
For travel to Europe: The average price of a seven-day trip to Western Europe is $4,576 for a family of four and $2,091 for Eastern Europe.
For travel to Asia: The average price of a seven-day trip to Asia is$6,168 for a family of four.
For travel to the Caribbean: The average price of a seven-day trip to Caribbean Coast is $4,401 for a family of four.
Note that the above figures are listed in United States dollars. Prices may vary—so this as a rough guide for trip planning purposes.
10 Tips to save money on your next family vacation
Whether you're escaping the winter or planning to make memories during the summer break, here are 10 tips to save money on your next family getaway:
1. Make a vacation budget
A budget is a financial plan that outlines what you expect to spend on the trip, as well as how much to save up to afford it. You can also use it to track your expenses while on vacation to avoid overspending. Here are a few tips to get started:
Pinpoint your spending priorities: Get the kids involved! Ask for their two cents on where to save and splurge—it engages them in trip planning and helps teach the value of a dollar.
Add up all possible trip expenses: How much will each category or item cost? Include the big things—accommodations, food, transportation, attractions—but don't forget about small, unexpected costs that inevitably crop up.
Build a budget: Tally up the projected costs and finalize it on paper or spreadsheet. You may even want to use an app like TravelSpend, Trabee, or TripCoin.
Make a savings plan: Once you have the grand total,calculate how much to you need save. Our free budget savings calculator can help kids and teens crunch the numbers and see how long it will take to save for a goal. One of the best ways to save for vacation is to set up regular, automated deposits into a "vacation fund."
Read more: How to help kids and teens set goals.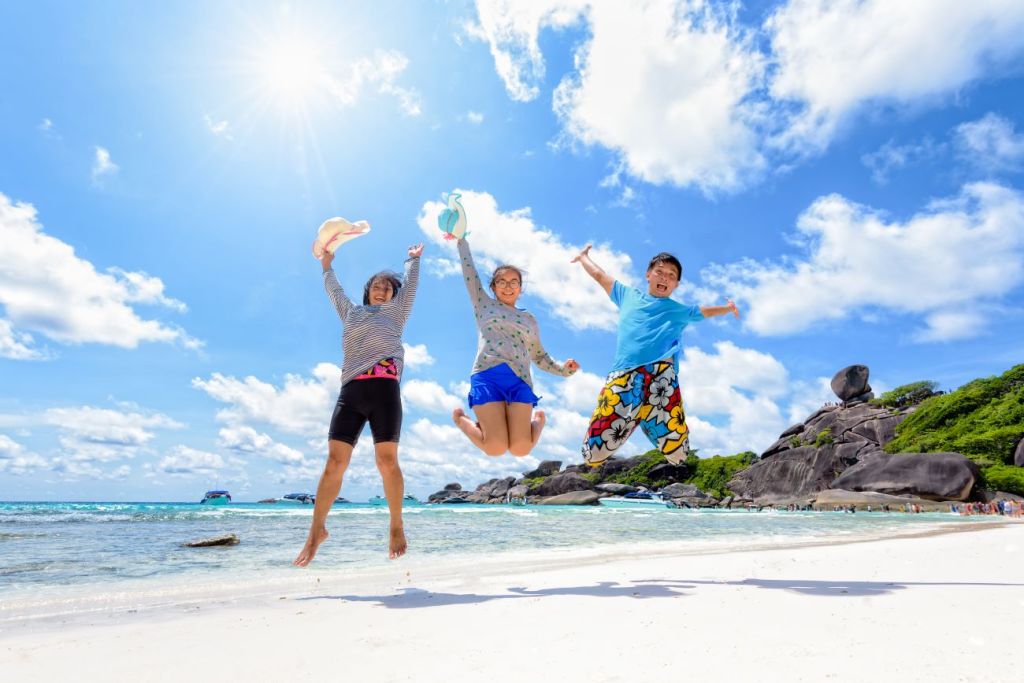 2. Plan ahead
A spur-of-the-moment trip may be tempting, but research suggests that a little strategic planning can pay off:
Flights within Canada: According to Expedia's recent data, booking domestic flights roughly two months before departure could save 40 per cent on average. However, try not to book too early; domestic airfares are reportedly pricier around four to five months before departure.
Flights outside of Canada: Booking international flights roughly three months before departure could save 10 per cent on average compared to booking two months or less.
Hotels: It (mostly) pays to be early! Hotels often offer discounts for early bookings, but luxury hotels are on average 22 per cent cheaper when booked 15 days before arrival.
3. Choose a cheaper destination
Choosing a cheaper or off-the-beaten path destination can offer cheap vacations for families—and doesn't necessarily mean compromising on fun! For instance, Disneyland or a Caribbean holiday may not be in the cards for this year, but kids could have a blast at The Strong National Museum of Play in upstate New York or on the beautiful beaches of Prince Edward Island. It can also mean a more authentic, relaxing experience—one that doesn't involve crowds, overpriced accommodations, and long line-ups for attractions.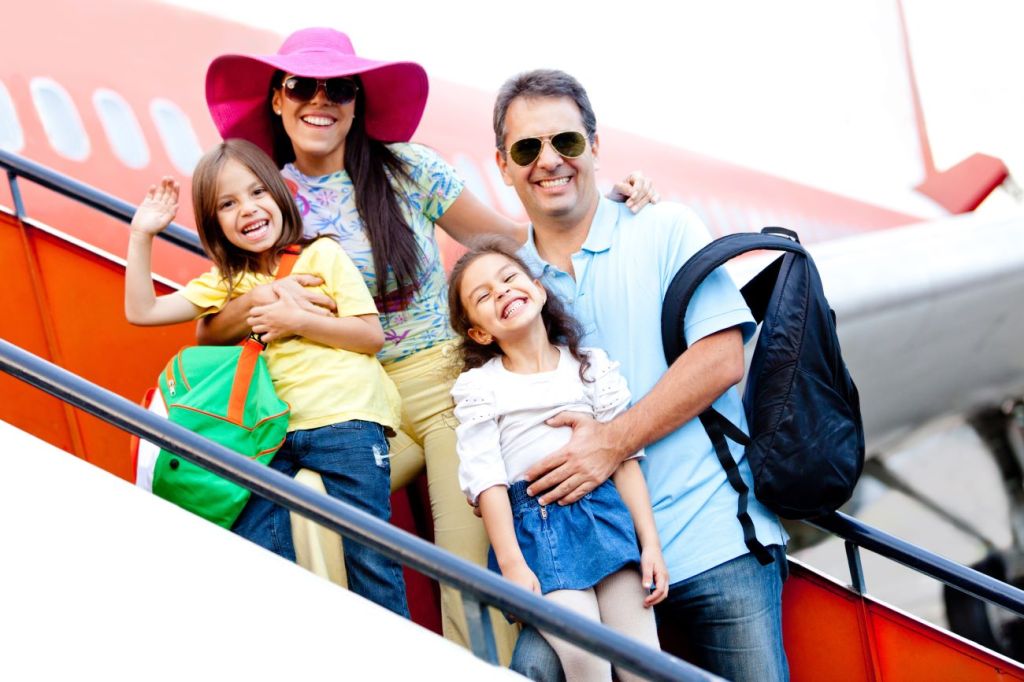 4. Pick an "alternative airport"
In the wake of the global pandemic, many airports are raising their fees to recoup lost revenue—which leads to pricier flights. Ugh.
One way to avoid or minimize these charges is to choose smaller, regional airports that charge lower passenger fees. Not only can this save money but there are other perks, such as less air traffic, shorter wait times, cheaper parking, better customer service, and upgraded amenities.
However, make sure to research any additional "phantom" costs—like transportation to the city centre or overnight accommodations if the flight schedule is wonky. These costs could tack on a few hundred bucks (or more!) to your trip budget. Crunch the numbers to see if flying from an "alt airport" truly makes financial sense.
5. Be flexible with travel dates
Timing is everything! Exercising a little flexibility in your travel dates could lead to sweet savings.
Travel during the "shoulder season": The time between the high season and the off-season brings fewer tourists, optimal weather, thinner crowds, and lower prices. The shoulder season varies by destination, so do your homework before booking.
Go in the "off-season": Travelling during the "dead" time of year—when few tourists visit—yields rock-bottom prices. Again, the off-season varies by destination, so know before you go.
Pick a cheaper day to fly: For domestic flights, some experts swear that departing on a Friday instead of the start of the week (Sunday or Monday) could save you as much as 20 per cent. For international trips, flying out on a Thursday instead of Sunday or Monday could save you around 5 per cent.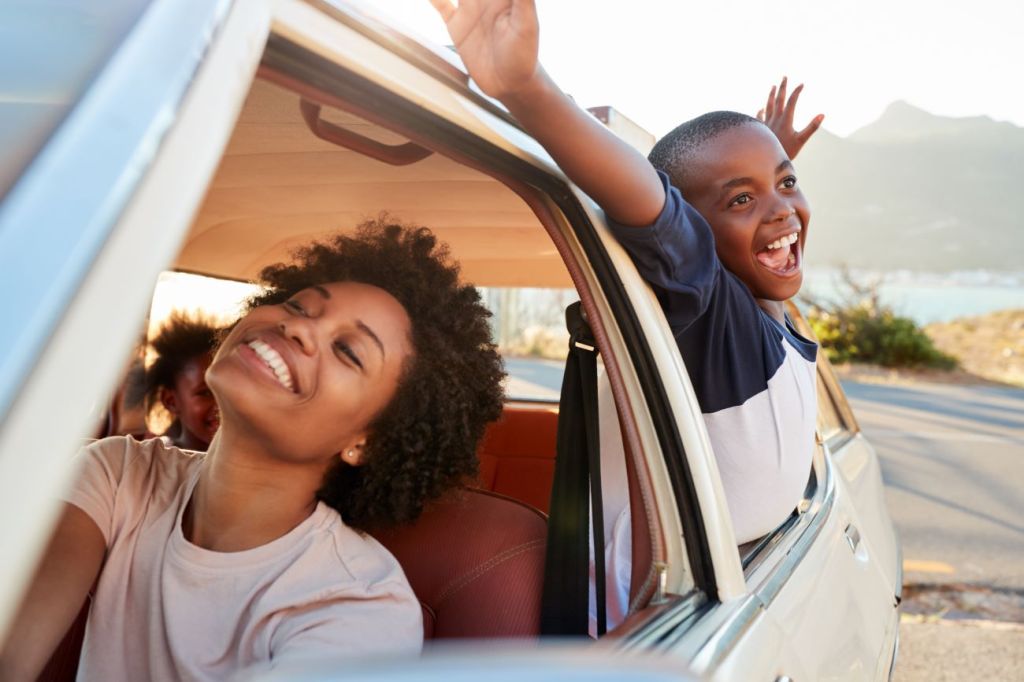 6. Take a road trip
With the flight prices ballooning, a road trip can offer a more affordable option for families, especially if you're using your vehicle. Plus, a road adventure allows you to take in stunning scenery, stop at cool attractions, and explore new towns. The flexibility to go at your own pace or reroute your plans is also a real sanity-saver when travelling with kids.
7. Save on accommodation
Your crash pad is likely one of the biggest trip expenses, but there are ways to save on accommodation without forsaking comfort and convenience:
Stay in a hostel: This type of budget-friendly lodging offers shared accommodation, usually in dormitory-style rooms with multiple beds. Most have communal kitchens and some even offer private rooms with ensuite bathrooms. Another bonus: Hostels often have prime locations, making it convenient for getting around. Travel tip: Hostelling International is a reputable association that boasts 3,000 hostels in 59 countries.
Swap houses: If you're cool with trading spaces with another traveller, there are a plethora of online platforms, like HomeExchange.com, ThirdHome.com, LoveHomeSwap.com, HomeLink.com, that allow people to exchange homes, often for free. That way, everyone saves money on accommodation while getting a chance to live like a local. Winning!
Trade your labour: If you're down to work on vacation, WOOFing—or Worldwide Opportunities on Organic Farms— gives families free room and board in exchange for lending a helping hand on the farm. Plus, you'll get a chance to learn about growing food sustainably—an awesome lesson for the youngsters.
Rent a vacation property: Short-term home rentals offer more space and amenities (kitchen, washing machine/dryer, parking, WiFi, etc.) than hotels, making them a convenient and cash-saving option for families.
8. Cash in on free attractions
Many cities and towns have museums, parks, galleries, and historical sites that offer free admission. Here are a few tips for "finding the free" in your destination:
Visit the tourist information centre: Get the scoop on free things to do in the area from expert tourism staff. Also, ask about coupons for local restaurants and attractions.
Use an app/website: Several travel apps and websites, such as TripAdvisor, FreeTour, and Free Tours by Foot, can help pinpoint the freebies in your destination.
Go on "free admission" days: Some attractions offer free or discounted admission on certain days or times.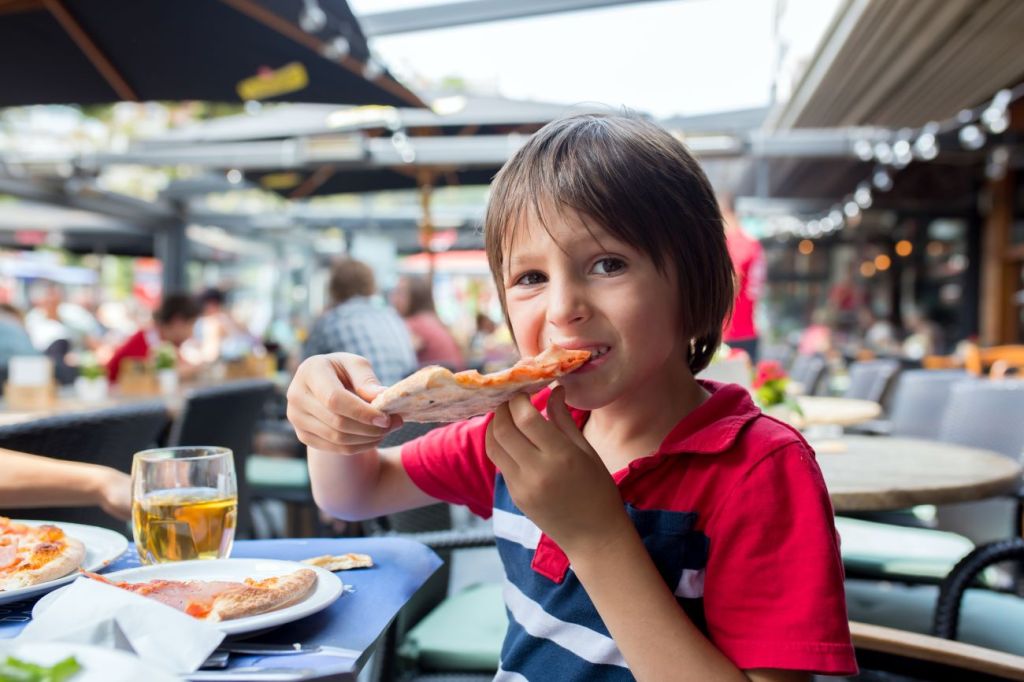 9. Eat like a local
Dining out three times a day can devour your travel budget. Instead, opt to eat like a local and save money. Here are some tips:
Eat at local markets: Ask locals about the best farmers' markets, fruit stands, fish markets, and more. They're usually a treasure trove of cheap and delicious meals, snacks, and groceries.
Avoid the tourist traps that overcharge diners: Use websites and apps, like Yelp and TripAdvisor, to find highly-rated eateries that locals love. Read reviews from people who live in the area to find budget-friendly dining options.
Go grocery shopping: Supermarkets can give a glimpse into local food culture. Try some new local flavours and stock up on snacks to keep the family fueled throughout your trip.
Cook your own meals if you have access to a kitchen: It saves money and lets you experiment with new local flavours.
Seek out street food and food trucks for gourmet eats and treats on the go. It's a cheap and convenient option for busy sightseeing days.
10. Use travel points
Many credit cards and loyalty programs offer travel rewards that can be redeemed for flights, hotels, car rentals, and more. Some also provide exclusive deals and cost-saving perks, such as free hotel upgrades, travel insurance, or free checked luggage. If you spend strategically and pay your credit card off, you'll rack up the points pronto!
The last word
Taking a family vacation doesn't have to break the bank. With a little creative thinking, flexibility, and planning, you can still enjoy a fun-filled trip. Just remember: the best family vacation is not necessarily the most expensive one— it's the one that brings you closer together and creates lasting memories.
Download Mydoh and help build the foundation of financial literacy for your kids and teenagers.