Did you know Canadians collectively owe over $100 billion in credit card debt? Modern life is expensive, and with online purchases only a mouse click away, it can be difficult for even the most sensible shopper to stick to a budget.
As parents, it's important we teach our kids smart money management so they can avoid big debts later in life. Whether your children are just starting to earn a kids allowance or are already seasoned clients of the Bank of Mom and Dad, kid-friendly debit cards can be an easy way to foster financial independence while avoiding surprise bills.
New to Mydoh? Mydoh is a digital wallet and Smart Cash Card for kids and teens. Kids can use it to earn money through tasks and make purchases in-store or online. Parents can monitor spending and activities. Mydoh teaches kids responsible money management and smart financial decisions. Download Mydoh and start your free trial.
What is a debit card?
Think of a debit card as a payment card that deducts money directly from a chequing account when it is used. It's commonly referred to as a bank card, but it's important to note that a bank card is any card issued against a depository account, such as an ATM card or a debit card. Unlike credit cards, a debit card links to your bank account and deduct money directly from that account when you use them to make a purchase or withdraw money.
Where can you use debit cards?
Debit cards are issued by your bank, often in partnership with a payment processing network, such as Visa or Mastercard. This means you can use your debit card to withdraw cash from ATMs or shop anywhere the partner brand is accepted. For in-person purchases, you typically have to enter a personal identification number (PIN) to verify your identity or by tapping your card if you've been provided with a "tap to pay" debit card.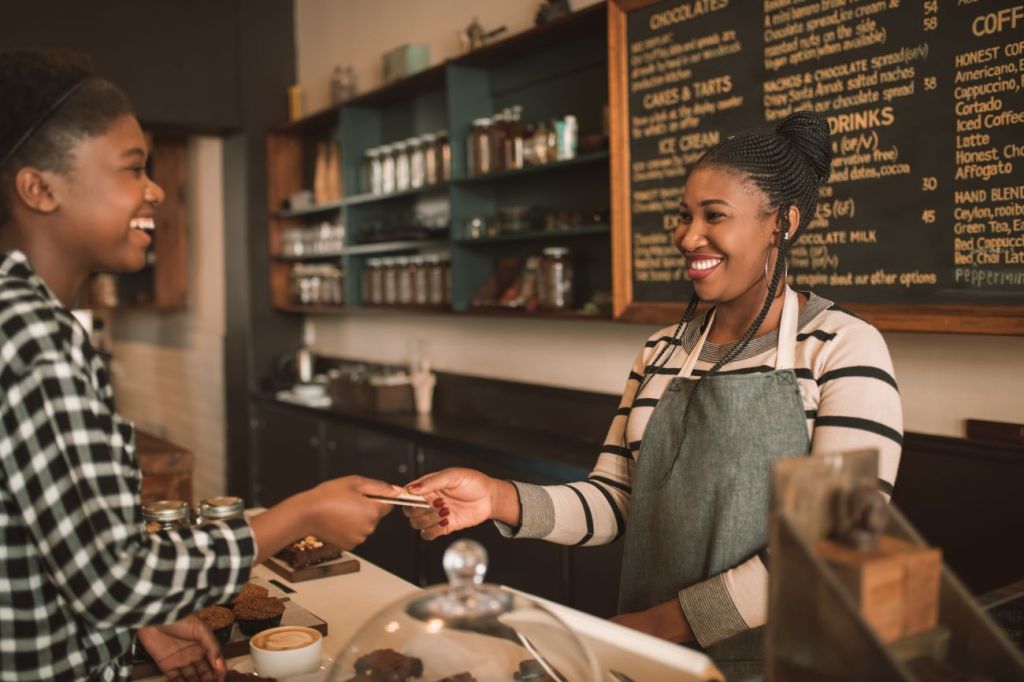 What's the difference between a debit card and a credit card?
When you use a debit card, you spend your own money that's already in your bank account. When you use a credit card, you borrow credit that has to be paid back.
This usually means you can't spend more money than you have with a debit card; however, some banks allow you to overdraft your account by a certain dollar amount. Be careful, though—banks often apply an additional fee to transactions when an account is overdrawn.
Because of these major differences between credit cards and debit cards, it is important to provide your teens with a thorough explanation of credit cards for kids, due to the potential to accumulate debt if they are not used responsibly.
How old do you have to be to get a debit card?
There's no minimum legal age to get a debit card for kids in Canada, but most banks require a parent or legal guardian to open an account if a child is under 18 years of age. While it's very common for Canadian teens to have debit cards, some parents allow kids as young as eight or nine to get their own cards. Kids and teens can receive RBC Visa Debit Cards to use with their RBC Leo Young Savers Account or student banking account.
3 reasons to get your kids a debit card
1. Supervised freedom
Debit cards give kids the freedom to make purchases without constantly nagging their parents for money. Even better, parents can still monitor independent-minded tweens and teens' spending from afar. It's the best of both worlds: kids don't feel smothered, and parents can feel secure.
2. Low risk
Unlike credit cards, debit cards don't allow kids to go into debt or spend more money than they have. Think of them as training wheels on the road to financial independence! Debit cards can be easily reported lost or stolen, frozen, or replaced. Their PIN feature also makes them more secure than many credit cards. In Canada, most credit and debit cards require PIN to purchase in-store.
3. Instant access
If your tween or teen makes their own money, they can use a debit card to access it instantly without having to use you as a middle person. This increases their sense of ownership and responsibility. There's nothing quite like the sense of accomplishment a tween or teen gets when they deposit their first pay cheque into their very own account.
Debit card alternatives for kids
A Mydoh Smart Cash Card is similar to a debit card with a few extra perks! Mydoh Smart Cash Cards are reloadable prepaid Visa cards that can be used anywhere Visa is accepted. They use the same card number, expiry date, and CVV format as debit and credit cards so your tweens and teens feel like they're getting the real deal. Kids and teens can also order a custom Smart Cash Card with Mydoh by Me.
The Mydoh digital wallet works with in-store, online and in-app purchases. The best part is there's no risk of surprise bills or debt because tweens and teens can only spend the amount of money in their accounts.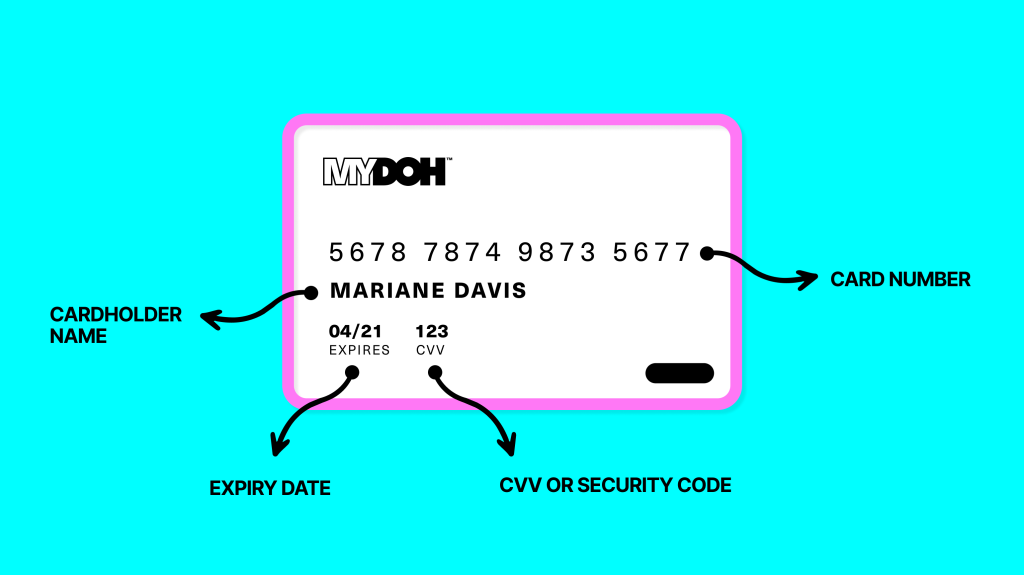 Advantages of a Mydoh Smart Cash Card for kids over traditional credit cards and debit cards
Now for the perks! A Mydoh Smart Cash Card is much more than just a card; it's a tool to help parents teach their kids money skills in engaging and fun ways. For example, you can track your children's spending and react with emojis, the universal language of young people. See them shopping at the local bookstore? Thumbs up! Notice a bunch of Uber charges when they were supposed to be studying at the library? Angry face! If need be, you can lock the Smart Cash Card and your child's spending at any time.
Kids can also use the Mydoh app to track their spending habits and understand where their money is going. The Mydoh app can help parents teach kids about money at an early age, including money management, budgeting and more.
Mydoh is powered by RBC, so you can be confident it's safe to use.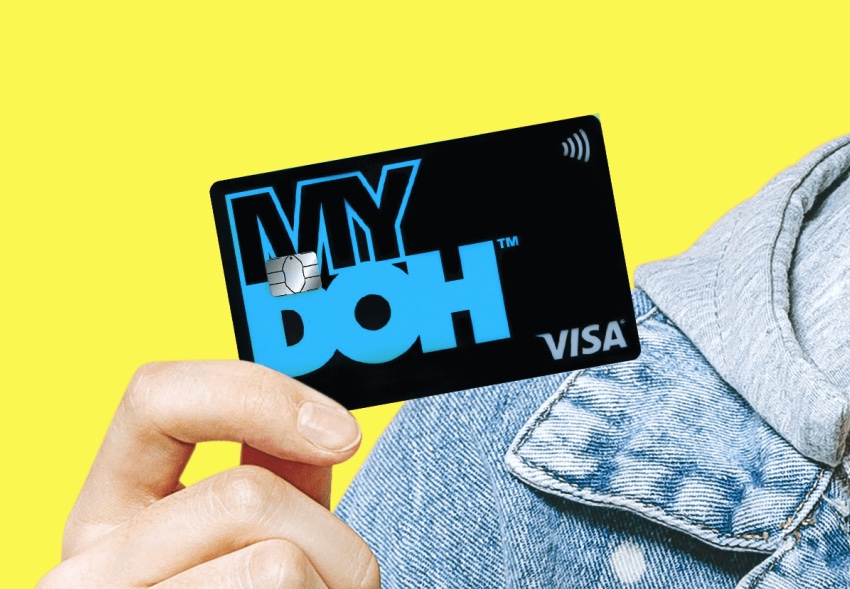 Teach your kids how to use debit cards and spend money responsibly
There's no time like the present to start teaching your kids financial skills. Mydoh Smart Cash Cards and kid-friendly debit cards are the perfect tools to help your children transition smoothly from piggy banks to the adult world of credit cards.
Download the Mydoh app and Smart Cash Card to empower your children while still providing them with the freedom to optimize their purchasing power and handle their own money safely.