As parents, it can be challenging to find the balance between giving your kids the freedom to spend their money as they choose and guiding them to make smart money decisions. With kids and teens being influenced by their friends, social media and marketing campaigns, all this societal pressure can lead to impulse buying. Here we'll explain what impulse buying is, why teens are prone to it, and share some helpful tips to encourage your kids to control their impulse spending.
What is impulse buying?
Impulse buying is buying a product or service that you weren't intending to buy in the first place. Let's face it—it's happened to all of us. Picture this: you're walking into a store and you see an item that catches your eye. You try it on and before you know it, you've tapped your credit card and are walking out of the store with a shopping bag in hand.
Why do teens buy on impulse?
There's plenty of internal and external factors that play into teens buying on impulse. In fact, studies have shown that in a teenage brain, their prefrontal cortex isn't fully developed yet. This impacts teens' impulse control and decision making, which means they aren't as concerned about future consequences.
Karen Holland, Founder of Gifting Sense says, "Teenagers aren't thoughtless consumers, what they are is inexperienced. And when you combine today's frictionless spending environment with that lack of experience, you get some missteps."
With external pressures such as the feeling of missing out (a.k.a. FOMO) on a sale, the allure of social media and influencer marketing can also cause teens to chase after instant gratification. Because after all, they say, "YOLO!", meaning "you only live once" for a reason.
Plus, when teens are feeling tired, stressed out, hungry or overstimulated, they could be prone to emotional spending. They justify the purchase by saying they've had a tough day at school to feel better about themselves.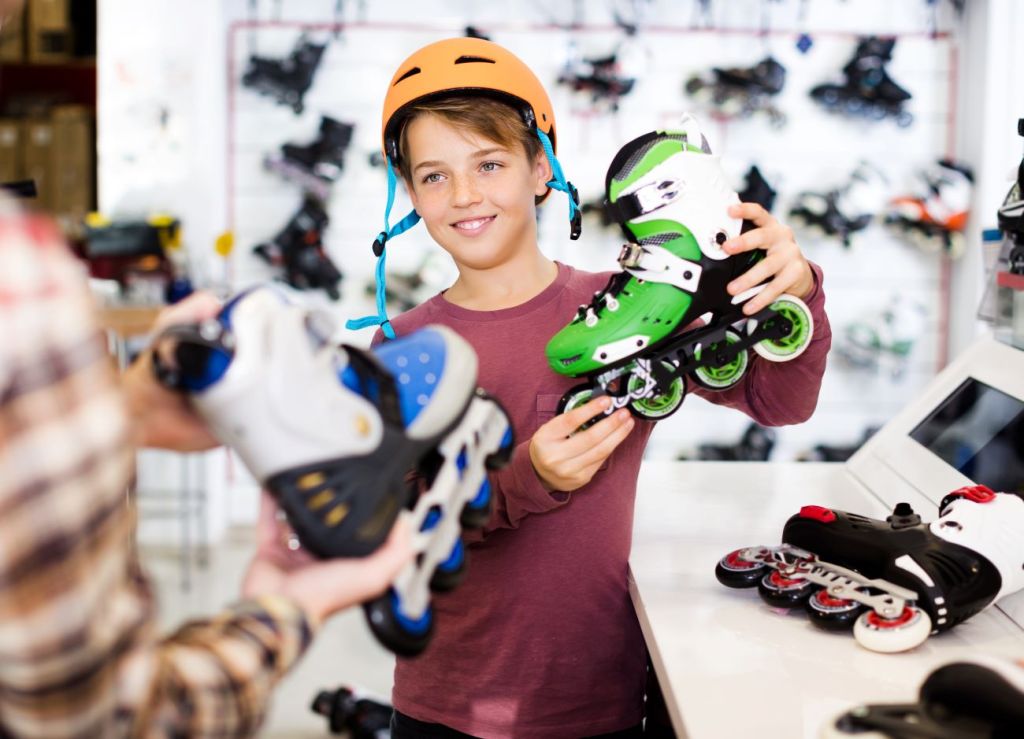 8 tips to help kids avoid impulse buying
Here are some strategies you can use to start the conversation with your kid or teen about impulse buying.
1. Determine if this is a want or a need
When your kids say to you, "But I need this now!", it's an opportunity to ask them whether the item they want to buy is a want or a need. Basic daily necessities such as healthy meals, non-branded clothing, and shelter are considered needs. Whereas wants are nice-to-have things such as video games, designer clothes, and dining out. Understanding the difference between the two helps to prioritize their wish list.
2. Calculate how many hours it takes to pay for it
A simple exercise to place value on an item is by encouraging your teens to calculate how many hours they would need to work at their part-time job or how many weeks worth of chores they'd need to complete. Let's say your teen wants to buy a pair of designer sneakers for $120. If they earn $15 an hour, they need to work eight hours in order to buy the item. They can then decide whether it's time and money well spent.
Another interactive tool that families can use is the DIMS – Does It Make Sense?® Score Calculator. "It's a three-minute 'pause before purchase' tool that slows kids down just enough to help them avoid spending in a way that they may end up regretting," explains Holland.
3. Create a budget and a shopping list
Take the time with your teen to create a budget. "This will give them a sightline as to how they can live the life they want, without spending more than they make," explains Holland.
Tally all sources of income including their allowance, earning money from doing chores, and a part-time job. Next, write down a list of items they want to buy and their costs. From there, they can decide how much money they want to allocate toward each item. This exercise will help them determine what they can purchase now versus later and become mindful of their spending habits.
4. Don't save your payment info online
Another way to avoid instant purchases is to turn off the autocomplete payment feature when making purchases online. This way your kid will have to physically go across the room to grab their wallet and manually input their payment info. This short moment can help them reflect on whether it's an intentional or impulsive purchase.
5. Have a cooling off period
In the heat of the moment, it's tempting to click the "buy now" button. Instead, suggest to your kids or teens to wait 24 hours before checking out their online shopping cart or return to the mall the following day to buy those must-have headphones. It's a litmus test to see if they really still want it or whether they've completely forgotten about it when they've had some time to calm their emotions.
6. Do a no spend challenge
If your kids are up for a challenge, you can introduce them to a no spend day where they can ask their friends to join in. Basically, you choose a day where you don't spend any money. Afterward, you can have an open discussion where they share what they have learned. It teaches delayed gratification and encourages creative ways to make use of what they already own.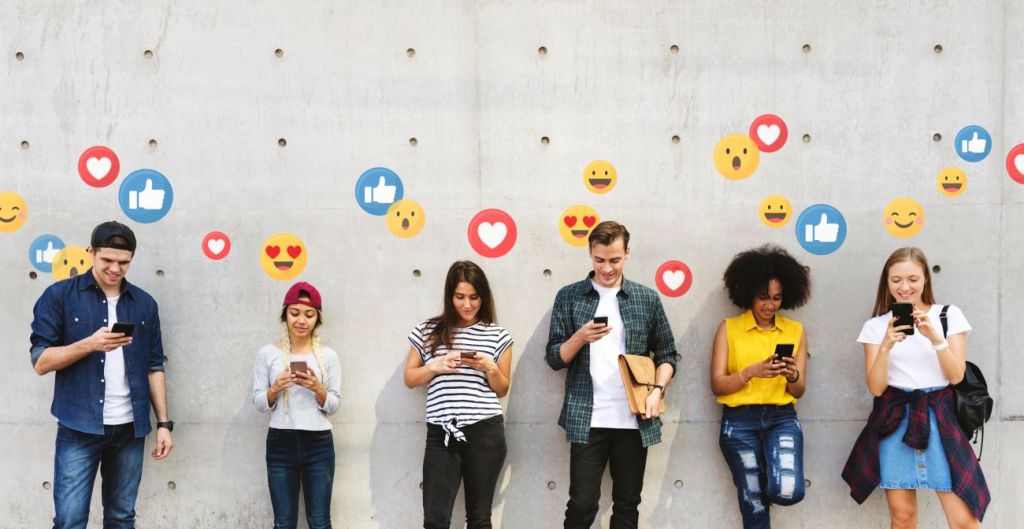 7. Stop comparing yourself to others
Scrolling through endless reels and photos of friends on social media showcasing their latest haul, it's easy for teens to get caught up in comparing themselves to others. But doing so can make them feel inferior and that they have to keep up with the Joneses. Soon it can become a never-ending cycle of buying fast fashion or the latest electronics to feel like one of the "cool kids".
"The carefully curated lives we see in marketing or on social media just aren't representative of real life. So of course, our real, and therefore messy and unpredictable lives, never measure up," adds Holland. Once your kids make the choice to stop sizing themselves up to others, it can be liberating and no longer dampen their self-esteem.
8. Give kids the freedom to make decisions
As much as you want to steer your kids away from making impulse purchases, it's important to give kids autonomy over their spending choices so they can experience the positive or negative consequences that come with it.
"Better to buy the wrong sweater or phone case when you are spending your birthday money, than to blindly enter into a car loan agreement or agree to student loan terms you don't fully understand," says Holland. That way they can learn from their mistakes earlier and make smarter buying decisions as they become adults.
Spending choices can help you shape your future
Now you know more about how the minds of teens work and the inside and outside forces that can cause them to spend on impulse. Rest assured, you have the capability to share with them the difference between their wants and needs, how to create a budget, and encourage them to show off their competitive spirit with a fun no-spend challenge. With the help of Mydoh, you can help empower them to become money-smart kids.
Download Mydoh and help build the foundation of financial literacy for your kids and teenagers.