When you become a parent, not only is life forever changed but your priorities change, too. From trading in a two-seater for a kid-friendly ride to fewer fancy dinners in favour of chicken nuggets (again), you'll find yourself doing a lot of things that put them first. And when it comes to personal finance, as parents, we don't always make the best money decisions from inside the fog of child-rearing.
While today's work-life juggle can leave little room to plan for tomorrow, there are money mistakes parents make that could take a toll on finances. Here are some of the more common ones and advice on how to pivot toward greater financial stability.
Key takeaways
Parents tend to make a lot of the same money mistakes, but most of them are easily corrected with a few small adjustments that stack up over time.
Savings plans are a big piece of healthy family finances. There are lots of options for setting up emergency funds and retirement-savings plans as well as education-savings plans for the kids.
Parents should consider taking a hard look at their own hobbies, habits, and "feel-good" purchases to see if there are opportunities to save.
Insurance isn't the most thrilling thing to think about, but it's an essential financial tool to protect your family. Make sure you have enough life, home, and auto insurance.
Make a will. In the unfortunate event of your passing, not having a will means the government decides where your assets—and kids—will end up.
Why is money management important when you're a parent?
Being financially savvy was important even before you were a parent, but now you have kids who are watching—even if it seems like they aren't interested in anything you say or do. If they see you valuing wants over needs by making endless purchases, selecting an expensive car that's beyond the family budget, or avoiding a stack of unopened bills on the table, they could grow up to think this is all normal financial behaviour. Whether it's good nutrition, good dental hygiene, or good financial habits, leading by example is how you can help create a better life for your kids.
Point them in the right direction: If they see you getting excited about setting goals, saving money, and planning for large purchases instead of just slapping them on a credit card, then you'll help set them up for a bright financial future (and keep your financial present in great shape, too!).
10 common money mistakes parents make
Hey, no one is perfect. By identifying some of your financial weak points now, you can make small adjustments that will put your family in a better financial standing. Here are 10 common money mistakes parents make and how to fix them:
1. Not having an emergency fund
A financial buffer, a.k.a. an emergency fund, can take the stress out of unexpected life situations and help you avoid going into debt. Things happen: Raccoons get into the attic, your car needs a new transmission, or, worse—you lose your job. How much should you save? Aim for a few hundred dollars to start, then build up to about three to six months' worth—or more if you can—of essential expenses, i.e., mortgage or rent, food, and bills.
Putting these savings into a high-interest emergency-only account lets you automate monthly transfers and also gives you quick access to funds; avoid using long-term investment accounts that may penalize you for withdrawals. For a teachable moment, give your kids a few examples of emergencies that could come up—or let them dream up their own wild scenarios!—then let them know that you're stashing money away for such emergencies. They'll feel good knowing you have everything under control.
2. Not having a financial plan
Living paycheque to paycheque with no financial plan can easily lead to overspending and a lack of savings. As unexpected expenses come up, having a budget and an investment strategy can mean the difference between staying ahead financially and being stuck in an endless cycle of debt.
Take the time to list the family's income and expenses, then set short- and long-term savings goals. Opening a tax-free savings account (TFSA) is a great way to start investing—it's easy, it's suitable for both short-term and long-term goals, and neither your withdrawals nor your investment earnings are taxed. If making a financial plan feels outside your skill set, don't sweat it. Speaking to a financial advisor can help you balance your priorities, set goals, prepare for retirement, and protect your wealth. Consider including your tweens and older teens when you speak to an advisor so they see how straightforward talking to someone about managing money actually is.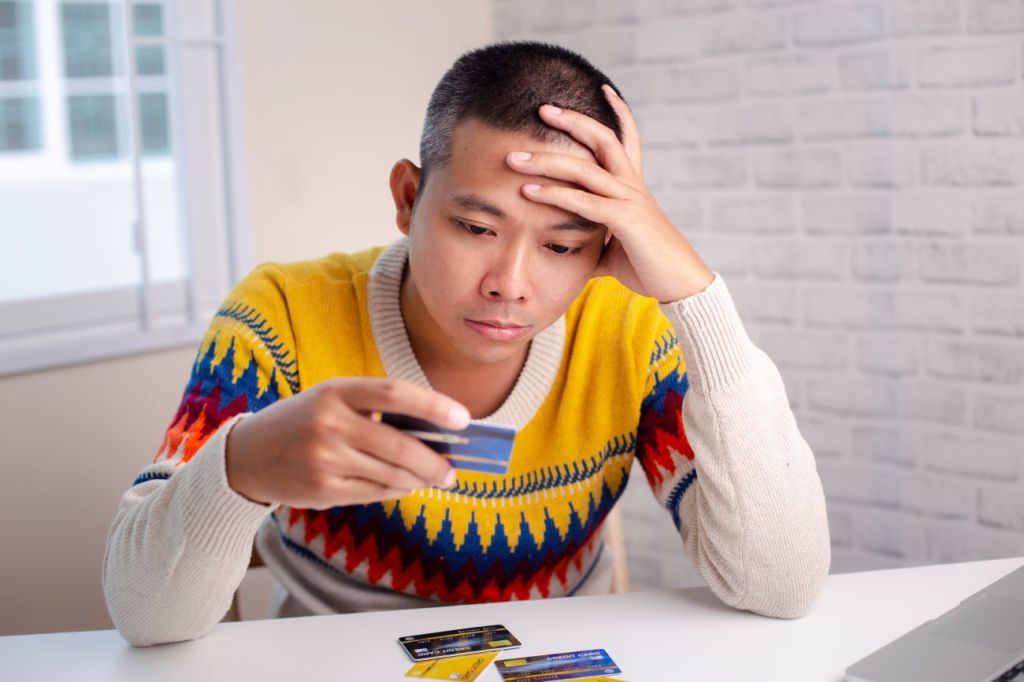 3. Not paying off credit card balances
If you aren't using credit cards to your advantage, you could easily slip into a cycle of debt. While they're convenient for quick purchases, tracking monthly spending, and even earning points, high interest rates, which are typically between 19 and 29 per cent, mean carrying a balance gets expensive—fast.
If you only make minimum payments on your credit card and even miss payments sometimes, this will affect your credit score. A bad credit score could affect you or even your kids down the line if you need a personal loan for an emergency or need to co-sign on your teen's student loan. If you do currently carry a credit card balance, start by using debit or cash more often, and make it a priority to pay down the balance(s) as soon as you can.
4. Spending more than you can afford
Whether you're struggling to make mortgage payments but are also spending lots on an expensive hobby like scuba diving, or keeping food-delivery apps in business, your lifestyle could be unsustainable over the long run. This isn't to say there can't be a portion of the family budget that goes toward nice things. But by tracking your spending and identifying wants versus needs, you'll quickly see where you need to spend and where you need to save. Include kids in conversations about a family vacation, for instance, and how you can all help save up for it. Even small habit changes, like skipping the coffee shop and pocketing the $4 frappuccino money instead, can really add up over time.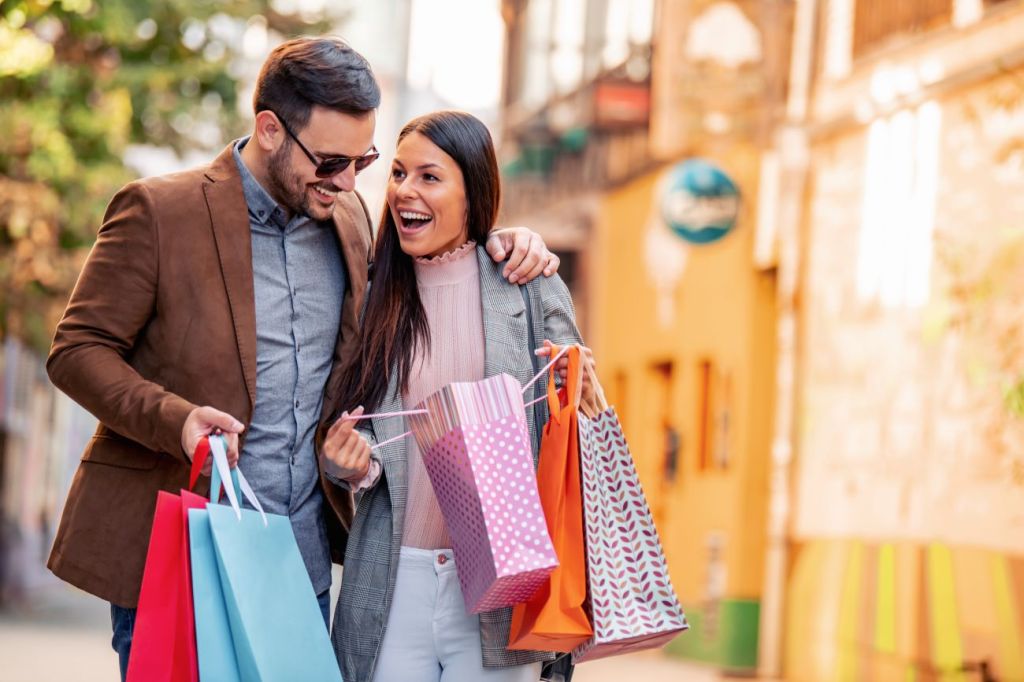 5. Having little or no retirement savings
Retirement age will come faster than you realize, along with the reality that aging comes with increased health-and-wellness needs that often cost money. If you have a full-time job now, take advantage of employer-matched contributions to company pension plans to build up a nest egg. If you don't have access to a pension, or want to save even more for retirement, there are RRSPs. Contributions to RRSPs are deducted from your income at tax time and can reduce how much you pay in income tax. And RRSP income, such as interest and dividends, grows tax-free until it's withdrawn.
6. Procrastinating on opening an RESP
There's big value in opening and contributing regularly to a Registered Education Savings Plan (RESP) for each child as early as possible. RESPs offer tax-deferred investment growth, and through the Canada Education Savings Grant (CESG), even more goes into RESP savings. The basic CESG provides 20 cents on every dollar you contribute to an RESP, up to an annual maximum of $500. So, if you put in $2,500, you'd be eligible for the full $500 in grant money available each year.
Even if you don't use the full grant amount each year, it can be carried forward until a child's 17th year. And if your kid decides not to pursue post-secondary education, up to $50,000 can be transferred into a Registered Retirement Savings Plan (RRSP). However, with contribution room of only 18 per cent for every year they worked, your kid may not have enough to transfer their entire RESP. In that case, some of these funds can go into a parent or guardian's RRSP, although the government's contributions will be lost.
Opening a TFSA for your child is another way to help them save for post-secondary education or even a down payment for their first home. Unlike RESPs, withdrawing from a TFSA is not taxed.
7. Not having adequate insurance
Do you have a plan in the event that you can't work because of illness or if you pass away? This can be hard for parents to think about but being covered with enough insurance means your kids will be protected—and telling them that they're protected will give them peace of mind, too. Here's one way to figure out how much life insurance you may need to protect your loved ones:
(Any debt owing) + (annual income x number of years you want to provide for your family) + (mortgage owing) + (kids' education costs) = life insurance policy amount
Appropriate car insurance as well as home or tenant insurance are also important financial tools for protecting families in the event of an accident, fire, flood, or other unforeseen event.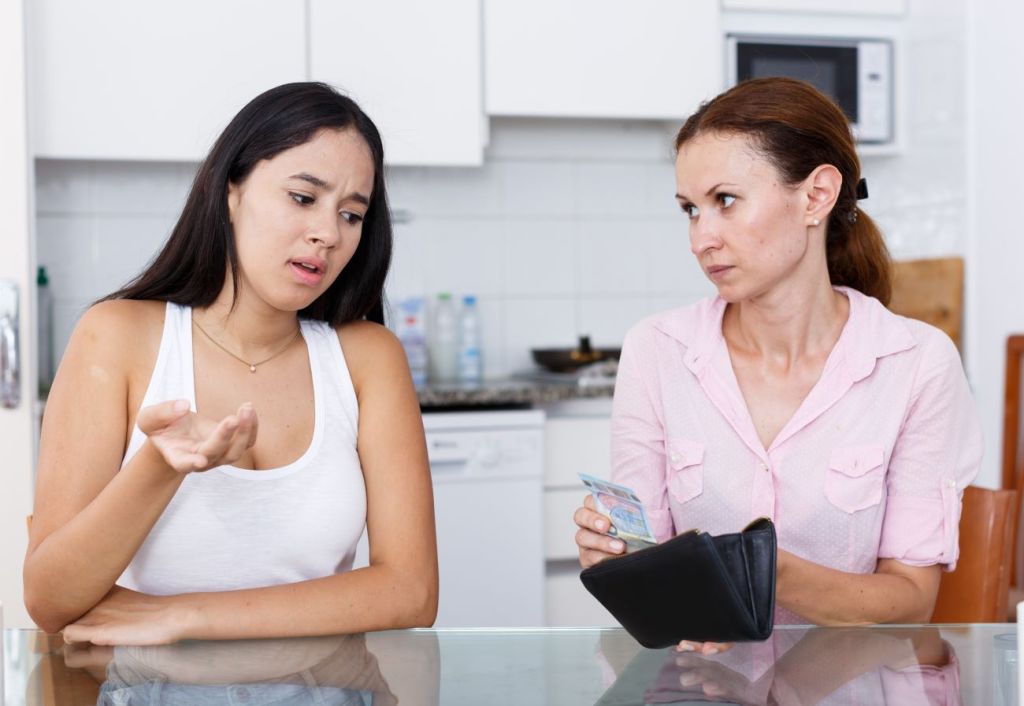 8. Not saying "no" to the kids
As parents we want to scream "Yes!" to our kids every time they want something. But being a good role model means teaching kids they can't have everything their hearts desire. Explaining why you can't finance everything they want will help them identify wants versus needs, the cornerstone of financial literacy. This is how kids step into their own financial independence. The best part is, saying "no" more often reduces the strain on your wallet!
Read more about 10 common money mistakes teens make
9. Avoiding looking at your finances
Sometimes when we're stressed about money, it may seem easier to ignore unopened bills and a waning bank account. But burying your head in the proverbial sand can lead to even bigger money problems. By tracking your spending and checking up on bank accounts, credit card balances, and bills regularly, you'll actually be more in control. Start by taking a hard look at recurring monthly charges for streaming services, gym memberships, and other subscriptions, for example, to see if they're really necessary. Making small adjustments can add up over time and help you grow your savings.
10. Not having a will
No one really wants to think about drawing up a will, let alone shelling out the lawyer fees to have it done. But if you pass away without a will, this can cause emotional and financial struggles for your surviving family members. In the absence of a will, the laws in your province or territory will dictate how your estate is distributed and the courts could appoint an executor (called a liquidator in Quebec). This will likely cost surviving family members time and money and add stressful decision-making to a very emotional time. Having a will means all your wishes are spelled out in a legal document so your family can concentrate on healing their grief. This will bring you peace of mind, too, knowing that your chosen caregiver will be appointed to look after your kids in a worst-case scenario.
For some, family budgets are tight, and financial planning isn't everyone's favourite activity. But by being aware of these top parenting money mistakes and taking small steps toward correcting them, you're more likely to set the entire family up for a better financial future. Sure, things will come up, but fixing small money mistakes today means the entire family should be better equipped to avoid big financial problems tomorrow. And by taking control, you're also teaching your kids financial literacy. For even more help, there's the Mydoh app, which gives your tweens and teens the experience of making their own money and helps teach them how to spend and save it wisely, laying the groundwork for their own healthy financial future.
Download Mydoh and help build the foundation of financial literacy for your kids and teenagers.